Kreuzberg is one of Berlin's most vibrant neighbourhoods, combining ethnic meals with fascinating historic sites and unique activities. Though once an impoverished area of the city, the neighbourhood became a hub of creativity and counterculture after the fall of the Berlin Wall. Here's the list of what to do in Kreuzberg:
Enjoy third-wave coffee
Third-wave coffee, or specialty coffee, is a popular trend in Kreuzberg. Many of the city's top roasteries are found within the neighbourhood and boast a beautiful aesthetic of greenery, open-air space and minimalist design. Some of the best cafes to try are the Five Elephant, Concierge Coffee and Companion Coffee.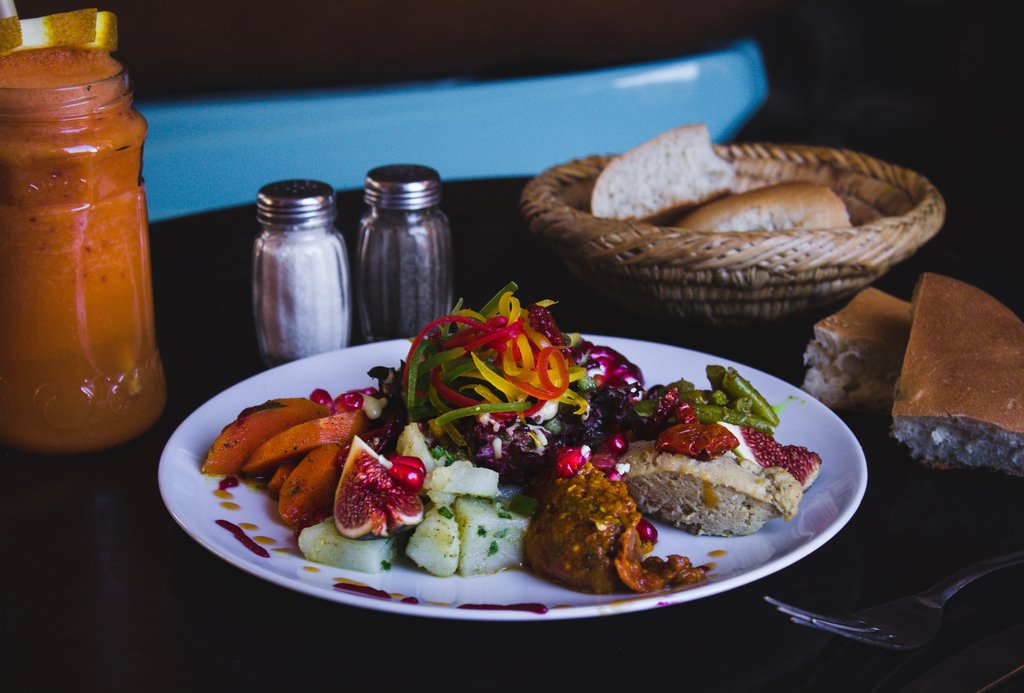 Try Turkish food
Much of the Kreuzberg community is Turkish, so you can find an array of diverse restaurants and street vendors offering Turkish cuisine. If you enjoy meat, you can visit Hasir and Adana Grillhaus or Mustafa's Gemüse Kebab for delicious meats. You'll also like Tecno im Baguette, a late-night restaurant with sumptuous sandwiches and snacks that cater to tech types.
Tour the Brutalist former St Agnes Church
The former St Agnes Church was renovated and restored in recent years to become a high-end art gallery by a local art dealer. The church is known for its dramatic Brutalist architecture, making it an ideal aesthetic for contemporary art and large-scale exhibitions.
Enjoy the nightlife at Kotti
The bustling Kottbusser Tor, or Kotti, area seems quiet initially, but it has many hidden nightlife gems that range from casual cocktails to extravagant bars. You can enjoy drinks in the hip Multilayerladen, with its rope swings, or dance the night away to the sounds of popular DJs at the intimate Paloma club.
Shop at the Turkish market
The Turkish market is one of the most prominent areas in the neighbourhood and reflects unique Turkish influences. This area was originally a hub for Turkish immigrants following WWII, so you can wander through the market to find Turkish cuisine, products and handicrafts for sale.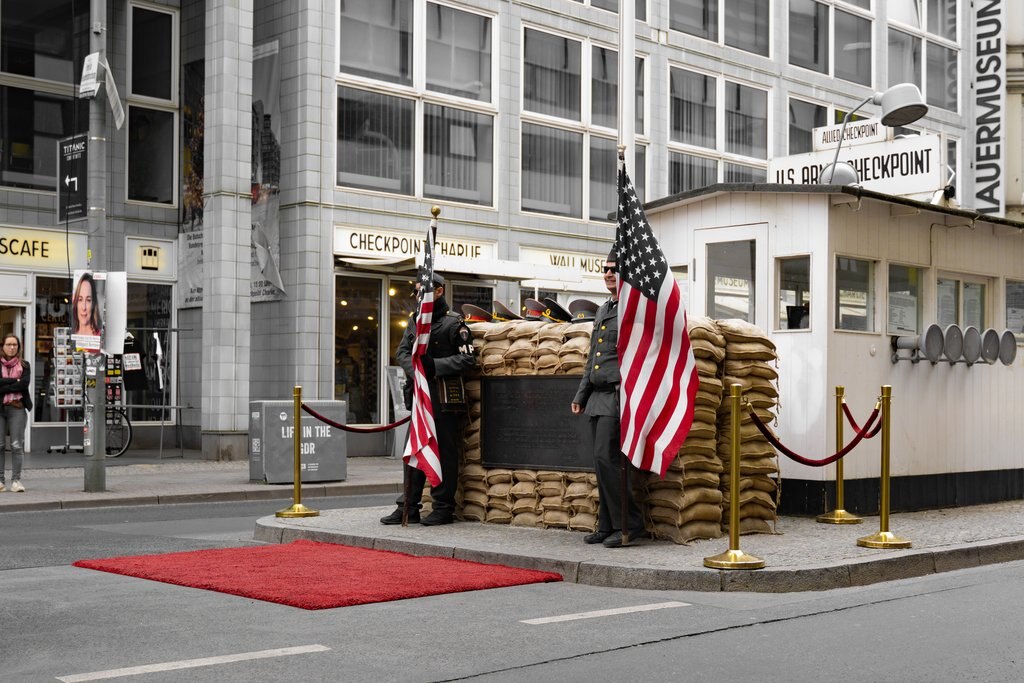 Visit Checkpoint Charlie
Checkpoint Charlie is a must-see in Kreuzberg. The checkpoint was one of the most famous checkpoints along the Berlin Wall, and many of the western allies were stationed there. Today, you can take pictures with men dressed in military uniforms.
Tour Berlinische Galerie
The Berlinische Galerie is one of the best modern art galleries in the city and boasts collections of everything from painting to photography in a stunning building. In addition to permanent collections from prominent artists, temporary exhibitions that feature themed art or up-and-coming artists are always available.
Dine at the Markthalle Neun Food Hall
The Markthalle Neun Food Hall is a great stop for foodies. The trendy food hall is filled with excellent cuisine options that range from fine Italian food to American fare, and you can shop around to find your top choice and dine at a nearby picnic table with your travelling companions. This is a practical option for groups as well, since there are diverse food options and plenty of space for everyone to sit together.
Stroll through Bergmannstrasse
Bergmannstrasse is a vibrant area with charming shops and independent boutiques offering everything from designer goods to vintage shops. You can stop in many restaurants or cafes along the way as well, and the area has some of the best currywurst in the city.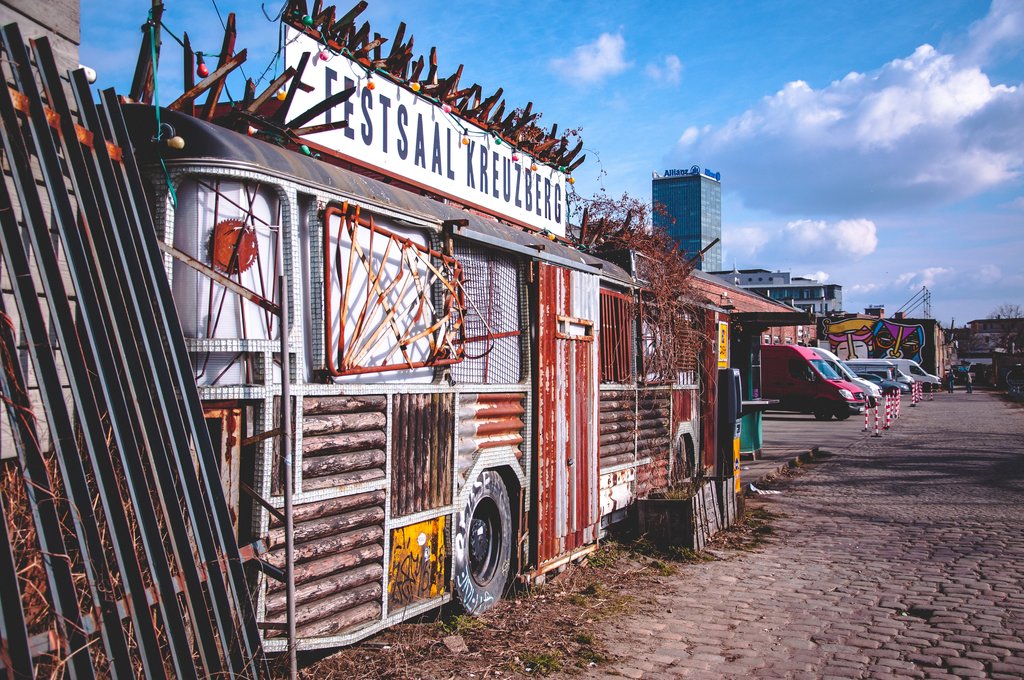 Explore street art
Kreuzberg is one of the top neighbourhoods for street art. You can find famous murals and artwork throughout the city, such as Astronaut Cosmonaut by Victor Ash, a mural of a giant space traveller in Mariannenstrasse, and Elephant Playing with a Balloon by Jadore Tong, a giant elephant mural near a children's playground.
Visit Treehouse on the Wall
Treehouse on the Wall is a unique attraction with a fascinating history. Turkish immigrant Osman Kalin found this small piece of land on the side of the Berlin Wall that belonged to East Germany at the time. The wall was built around this curve of land to save money, so the west couldn't use it and the east couldn't access it. Kalin saw the land and grew a garden, which eventually grew to include a treehouse. Long after, Kalin became a hero among the alternative people in the city, so locals fought to keep the treehouse intact and the land in his ownership.
Marvel at the Jewish Museum
The Jewish Museum is a highlight of Kreuzberg. It's located within a gorgeous modern building and is home to stunning modern art installations that reflect the struggles of the Jewish community during WWII. The exhibits are poignant and informative, telling the story of the Jewish people through thoughtful art. One of the most fascinating exhibits is the Garden of Exile, an outdoor concrete installation that forms a square pattern that you can walk through. It's designed with the purpose of creating a moving sensation and a sense of disorientation, so many attendees feel out of sorts after experiencing the exhibit.
If you're going to visit Kreuzberg, be sure to see some of these remarkable landmarks and museums to take in the vibrant culture of Berlin. Expedia has an array of deals and options for Kreuzberg holidays that will help you make the most of your trip!