Birmingham may not immediately come to mind as a romantic destination, but you'll find more than enough romantic attractions to explore. No matter your style, you'll find endless options for a romantic holiday in Brum.
Here are the top experiences for couples in Birmingham:
Enjoy Birmingham Moor Street Station
Stations aren't usually associated with romance, but the historic and gorgeous Birmingham Moor Street Station boasts architectural splendour and nostalgia. Just wandering through conjures images of porters will pillbox hats and upright trolleys, and the smell of freshly brewed coffee and well-worn leather permeate the air.
Explore the Library of Birmingham
The Library of Birmingham is a special architectural marvel. Nestled between Symphony Hall and Town Hall, the Library of Birmingham has gilded flowers and layers upon layers of ornate architecture, as well as panoramic views of the city. You can also browse historic works in the Shakespeare Room. Behind the library, you'll find a secret garden with seats to enjoy the views.
Catch a film at the Electric Cinema
The United Kingdom's oldest working cinema, the Electric Cinema, is located in the Southside area. You can enjoy a cocktail, Absinthe, craft beers, indulgent snacks and some other unique offerings while screening an interesting selection of films.
Dine canalside
The area near the canals offers an array of eatery options. You can choose fine dining, casual eats, tapas, wine bars, pubs and other options that offer a chance to dine by the canal and watch the narrowboat traffic. Afterward, you can walk alongside the canal to enjoy the basin and views.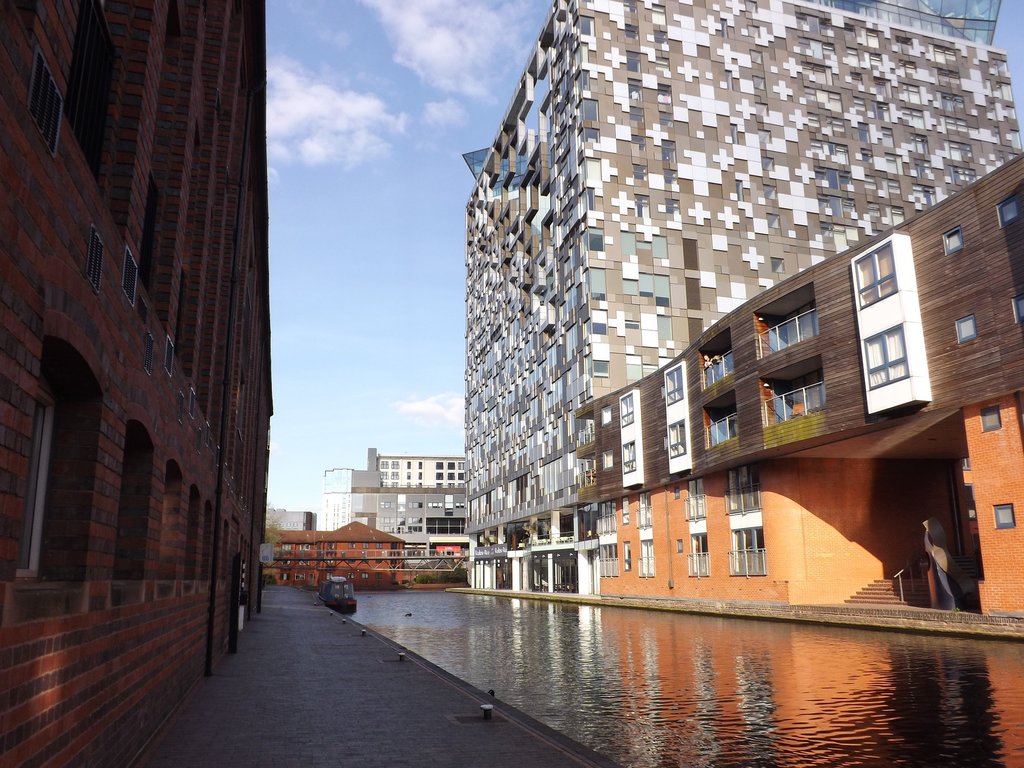 Visit the BBC at the Mailbox
BBC Birmingham is located in the Mailbox and offers tours covering radio, news production and much-loved programming. Tours are on select days of the week, but the Public Space is open every day and gives you a chance to try presenting, take a look at authentic costumes and snap a picture with Tardis.
Explore Symphony Hall and Town Hall
The Symphony Hall and Town Hall are located in the city centre and offer both musical and spoken performances, ranging from classical concerts to comedy shows and free recitals. This is the perfect place for an afternoon date or evening out.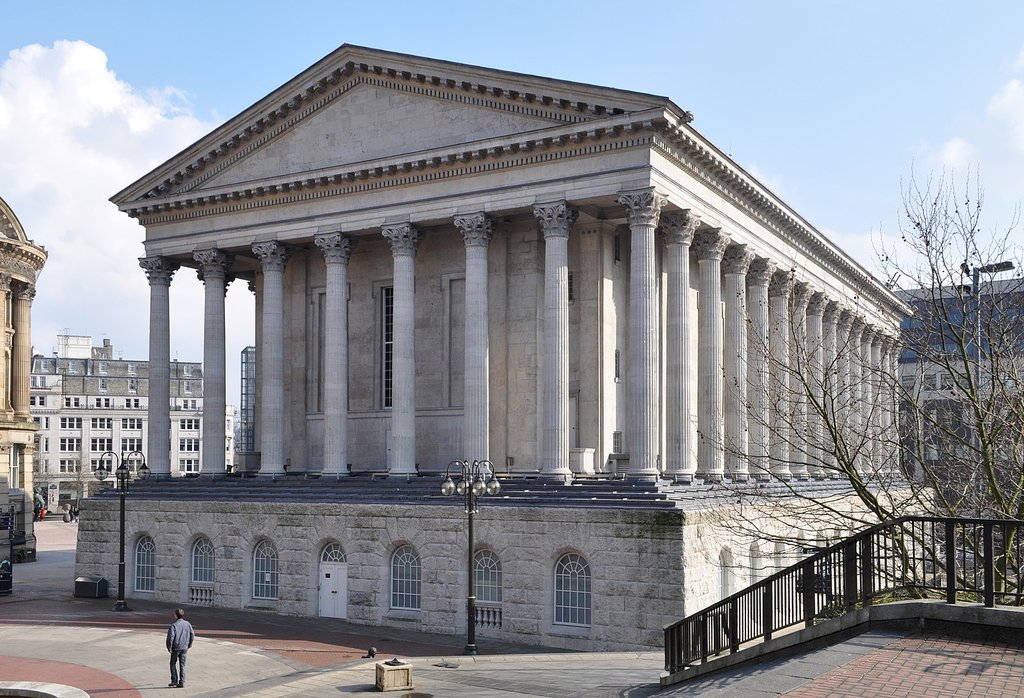 Birmingham Town Hall - By Very Quiet - https://www.flickr.com/photos/veryveryquiet/3331363862/sizes/o/, CC BY-SA 2.0, https://commons.wikimedia.org/w/index.php?curid=7142044
Marvel at Birmingham Museum and Art Gallery
The Birmingham Museum and Art Gallery is a great date spot that boasts Pre-Raphaelite collections, the Staffordshire Hoard and other historically and culturally significant exhibits and events. You can tour the museum at night by torchlight, try out a silent disco, attend a workshop and much more.
Go shopping
The centre of Birmingham is a linked collection of shopping areas that start with the Bullring and its iconic statue. You can visit the majestic Selfridges building and see its spectacular design composed of silver discs, and Grand Central, a spacious shopping area with high-end shops, restaurants and a champagne bar. You'll also like Malmaison, which has a range of shops and casual eateries, and Moor Street, which has an array of unique vintage stores with fascinating finds.
Explore the Jewellery Quarter
Birmingham's Jewellery Quarter is a haven for artisans, but this designated conservation area also includes much of the city's trade history. Coffin Works, Birmingham's last coffin furniture factory, and Argent Centre for the Pen Museum are 2 highlights.
Take a history tour
Walking tours are an excellent way to explore the city. Guided tours of Birmingham take you to the best sights of the city in just a few hours, often including little-known information about the history and culture in the city.
Stroll through Sutton Park
Sutton Park is a national nature reserve with 2,400 acres of unspoilt land. You can explore heathland, marshland, wetlands, woodlands and 7 lakes, all of which are habitats to unique wildlife.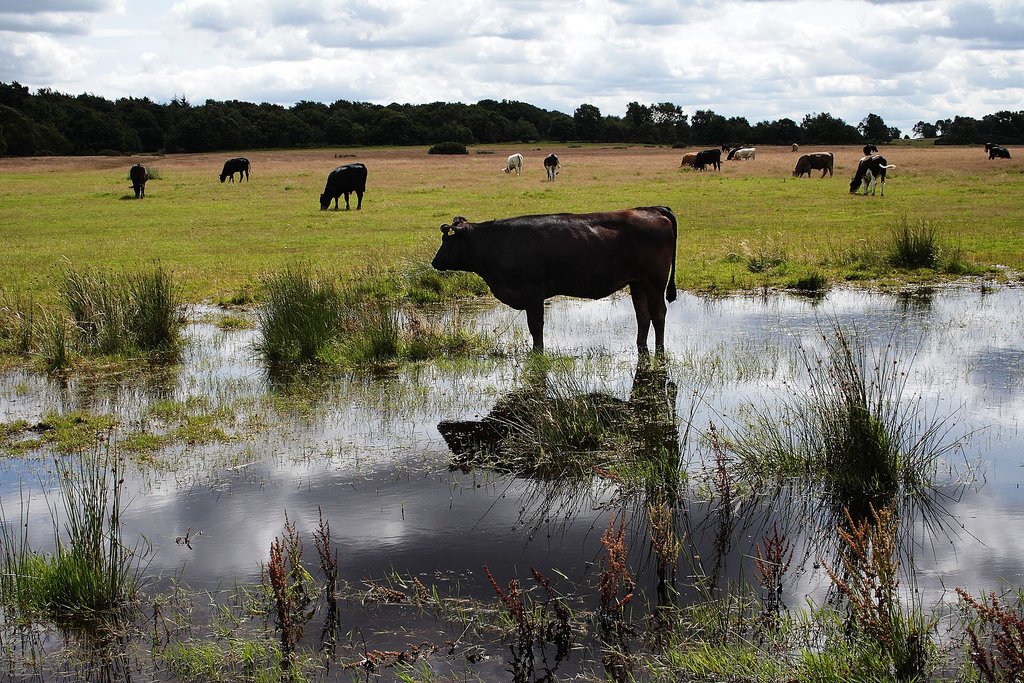 Sutton Park, cows grazing wartime fields - By Ted and Jen - Flickr: Sutton Park Walk 8/07 (N595), CC BY 2.0, https://commons.wikimedia.org/w/index.php?curid=3766061
Become enchanted with the Sarehole Mill and The Tolkien Trail
Just a few miles from the city centre is a hidden area of Birmingham. As the former residence of writer J.R.R. Tolkien, the area includes all the sights and lands that inspired the Shire, such as Moseley Bog and the Shire Country Park. These areas have gorgeous tree-lined walks, wildlife and a working watermill that inspired his far-off lands.
Birmingham has an array of attractions to suit any couple's style. If you're looking to go with your spouse, pick a romantic hotel in Birmingham and make the most of your cosy getaway.