With its rich musical heritage, world-class sports, exciting cultural events and fascinating attractions, Liverpool is a great city for a family holiday. From the heritage of the Beatles to wild safaris, take a look at the top 7 things to do with kids in Liverpool, whether you're travelling with young children or teens.
1. See masterpieces of artwork at the Victoria Gallery & Museum
Combining art, science and history, the Victoria Gallery & Museum is a university-run art gallery and museum that offers everything from fine art to interactive oceanographic displays. During a tour of the museum, you can see paintings, ceramics and sculptures from greats like Lucian Freud, John James Audubon and Joseph Wright of Derby. The Victoria Gallery & Museum also houses the Tate Hall Museum, which has a variety of exhibits on dentistry, medicine, zoology, archaeology, oceanography and engineering. Some of the exhibit highlights include animal skeletons, preserved marine life specimens, human teeth and prehistoric fossils.
2. Immerse yourself in history at the Liverpool World Museum
Home to exhibits of human culture and natural history, the Liverpool World Museum is a fascinating attraction with displays for kids of all ages. The massive museum features collections from ancient civilisations, ranging from an Egyptian collection with mummies to the collection at the Clore Natural History Centre, which features over 20,000 specimens, including animal skulls and teeth. The museum also has an aquarium and bug house for up-close encounters with animals, live colonies and demonstrations, as well as a planetarium with shows featuring lunar phases, eclipses and virtual moon tours.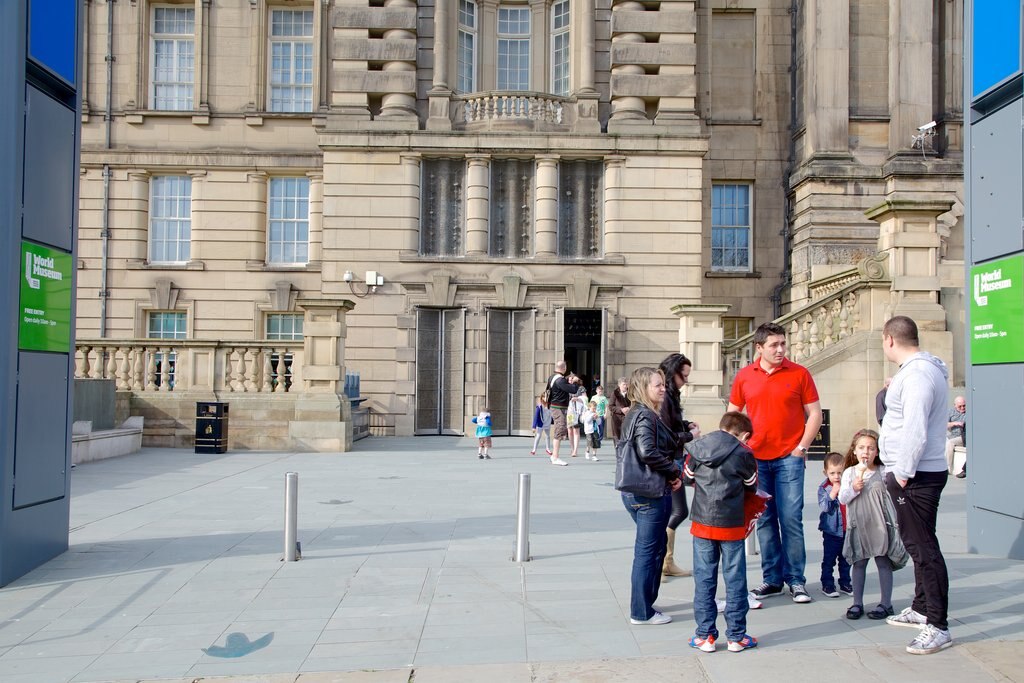 Tourist outside ofnLiverpool World Museum
3. Get wild on the Knowsley Safari
Perfect for kids and adults of all ages, the Knowsley Safari is a wilderness encounter like no other. The zoological park has a vast collection of animals like giraffes, elephants, lions, tigers, baboons and bongos, all of which can be seen on safari tours through the park. The animals are separated into naturalistic habitats that you can drive your own vehicle through. There are also foot safari tours that take you up close to sea lions, bats, meerkats, giraffes and tigers. The safari hosts other attractions for kids as well, such as fairground rides, steam railway rides, off-road driving challenges, paintball and aerial ropes courses.
4. Discover hidden gems on the Mystery Treasure Trail
For a fun, interactive experience, take the kids on the Mystery Treasure Trail tour. The murder-mystery theme is designed for both young and old, taking you on a self-guided trek through the city to follow clues and chase down the suspects. The answers to the clues are found on landmarks and plaques throughout the city, giving you a bit of sightseeing along with a fun and educational experience. Trails are experienced at your own pace, so you can take the time to explore attractions further and take in the sights of the city along the way.
5. Unleash creativity at Mattel Play
Located at the iconic Albert Dock, Mattel Play is the ideal attraction for young children on your trip. The activity centre features themed interactive play zones that ignite your child's creativity, such as Thomas & Friends™, Fireman Sam™ and Bob the Builder™. Children can build, play and enjoy missions based around farms, mysterious islands and an ocean rescue centre. During interactive play, your children will learn age-appropriate skills like safety, digging, emergency preparedness, categorising and more. Mattel Play is an inclusive attraction with special autism-friendly sessions that ensure a calm and relaxed environment for autistic children to enjoy the experiences.
6. Explore Beatles heritage with the Magical Mystery Tour
One of Liverpool's claims to fame is being the birthplace of the Beatles, the legendary band that changed the world. A 2-hour tour takes you through the city on the colourful Magical Mystery Tour Bus to see all the famous attractions associated with John, Ringo, George and Paul, such as Penny Lane and Strawberry Field. The tour guide will share the stories of how these legendary boys came together to become world-famous musicians, along with some funny anecdotes along the way. Of course, the tour has a soundtrack of some of the band's greatest hits.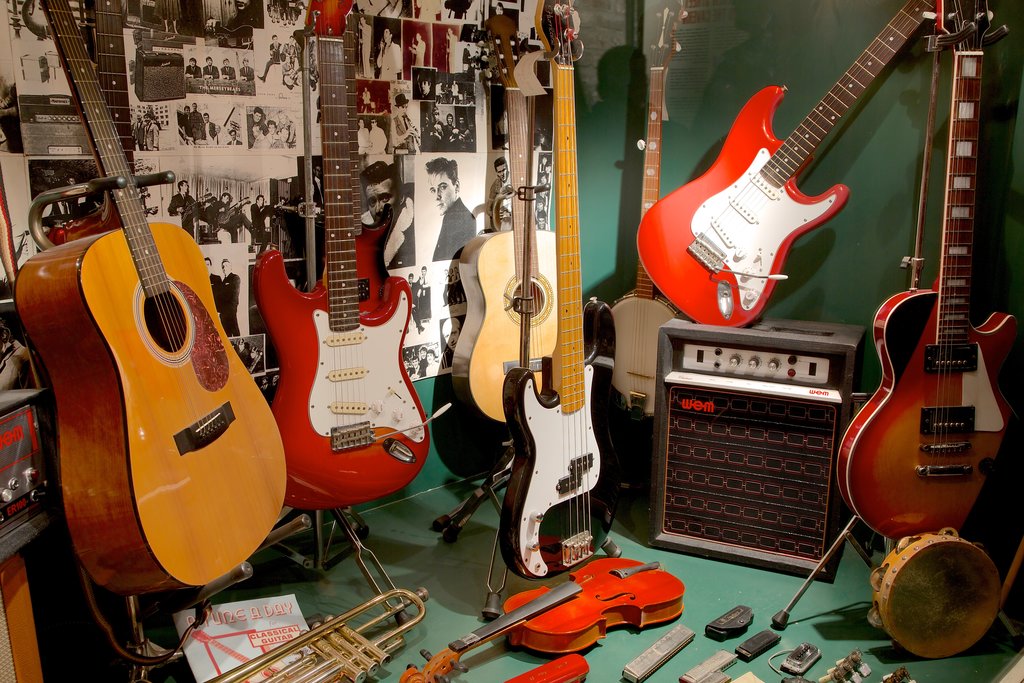 The Beatles'ninstuments
7. Dive into history on a Mersey Tunnel Tour
You can venture beneath the city with a Mersey Tunnel Tour. Appropriate for ages 10 and up, the tour takes you underground to learn about the construction of the tunnels and visit the original control room. You'll also see some important equipment along the way, such as giant ventilation fans, and see traffic moving through the tunnel. During the tour, your guide will share some fascinating facts, such as which famous Hollywood film the tunnel has been featured in. The tour travels through the tunnel itself, so keep in mind that there are steps and uneven surfaces that may be challenging for people with mobility or respiratory issues.
Plan your trip
Liverpool is filled with kid-friendly attractions and experiences that are sure to create lasting memories with your little ones. If you're planning a trip, take a look at other fun things to do in Liverpool and check out Liverpool hotels on Expedia to save on your holiday!