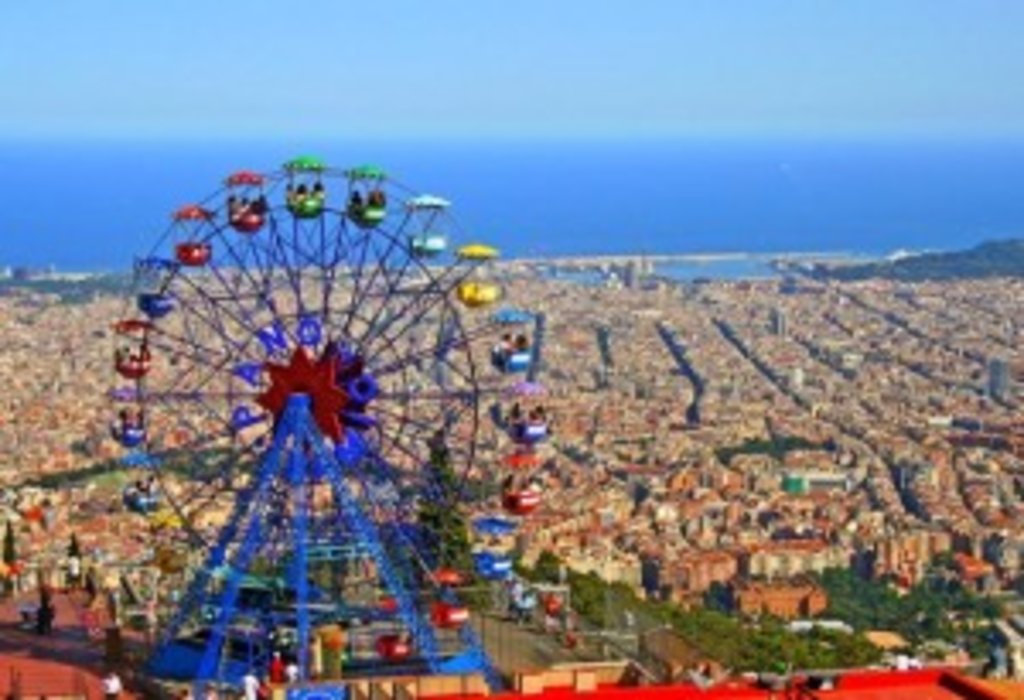 Barcelona, like many other Mediterranean cities, is a child-friendly destination where parents and kids can have a great time together. Remember, there's much more to see and do than just crowded beaches and ice-cream shops! In Barcelona, you can explore the local food markets and see how the smell of a foreign bakery will make the little ones go crazy! With everything from history and culture to beautiful green areas and street theatre, you're guaranteed a busy, fun-filled family vacation. So pack up your little ones and get excited by the Catalan experience because here we show you four child-friendly ideas in Barcelona that you can´t miss!
1. Go under the sea at L´Aquarium de Barcelona The aquarium (Moll d'Espanya del Port Vell) is the perfect place to spend a family day. Opening its doors in 1995 as Europe's largest aquarium, L'aquarium de Barcelona is divided into a number of thematic areas: Mediterranean, Tropical Waters, Oceanarium and Planeta Aqua. The last is without a doubt one of the most interesting parts of the visit, where the whole family will be able to find out how creatures have adapted themselves to life in extreme conditions. At the end of the visit, there is one more stop: bring your kids to the aquarium´s shop and let them play with all kinds of cuddly toys, games and accessories - life under the sea will always provide an exciting souvenir from the day!
2. Dare to visit Tibidabo Park, Barcelona's crazy theme park for all the family Tibidabo Park (3-4 Plaça Tibidabo) is a magical place for kids. It houses more than 25 rides, attractions and types of entertainment. Whatever your kids' interests are, here there will be something they will love! Among the main attractions, they'll find an airplane that has been flying in circles since 1928, a haunted house and a crazy roller coaster. One thing the whole family can´t miss is the 4D cinema session!
To get there, take a Tibibús at Plaça Catalunya, which departs from 10.15am on days when the amusement park is open.
3. Stay at a family-friendly hotel in Barcelona The accommodation you stay at will play an important role during your family vacation. Remember this is the perfect place for the whole family to have a rest after an exhausting day of tourism but also, it is the ideal venue for kids to make new friends. Check out the child-friendly hotels here at Expedia, for hotels that have a pool for the kids and amazing views of the city for you parents.
A good tip: choose a hotel near the centre, and if the kids get bored, you can always go for a walk and grab a delicious ice-cream!
4. Hang out in Parc Güell, a great family day out in Barcelona This beautiful park (5, Carrer d'Olot ) designed by Catalan architect Gaudi, is one of the most interesting places to visit in Barcelona - and not just for adults! From the first instance, the colourful buildings will encourage your kids to stay there for hours. This is also a great chance to turn sightseeing into a fun and educational game - what about playing "I spy (with my little eye)"? It's a great chance to let the children have a good time and learn new cultural facts all at once!