Somewhere between beachside resort and mid-ocean houseboat getaway stands the overwater bungalow. Sleeping right over the water on stilts brings you closer to the sea, with more blue views than any regular hotel room. With the peace, intimacy and simple stylishness than a cruise-liner lacks, overwater bungalows are also perfect if you want to snorkel and swim right from your front door. Whether you have wellness, romance, or beach-living on your agenda, these four blogger picks are about as perfect as it gets.
Our panel:
---
Ellaidhoo Maldives by Cinnamon, Maldives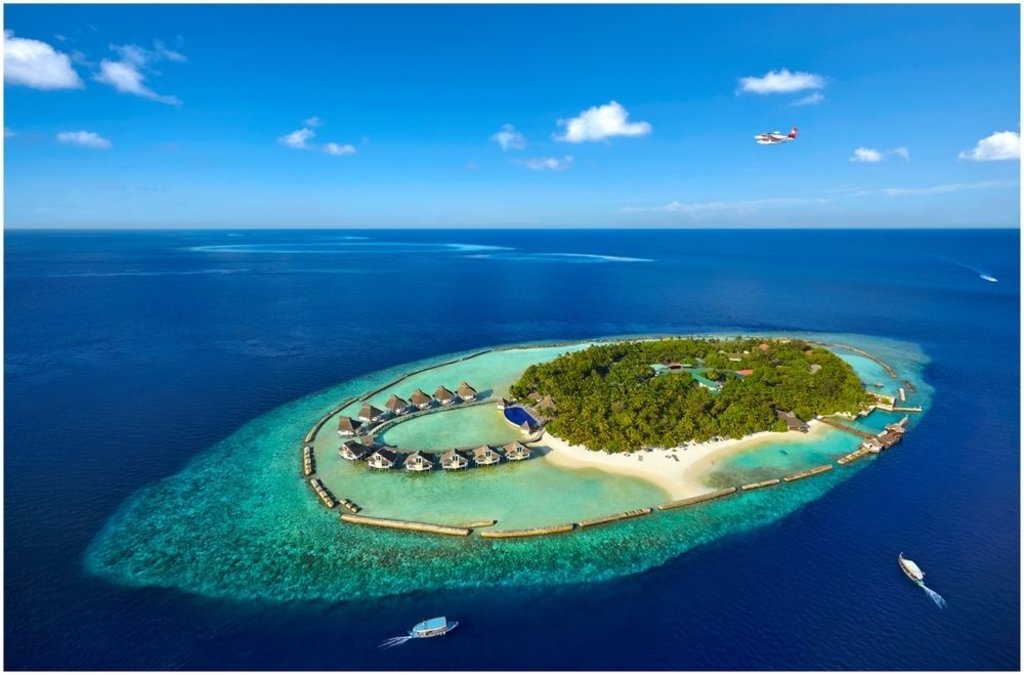 Chosen by: Jan from the Crazy Tourist
"Ellaidhoo Maldives by Cinnamon is a little paradise that is just perfect for couples. While not cheap it can be found in the more affordable range of overwater resorts. I've been here with my girlfriend and what we really loved was the staff (very friendly and helpful). It's also a great location for those who love to snorkel."
Have a look at our hotels in Maldives page for more options.
---
Four Seasons Resort Bora Bora, French Polynesia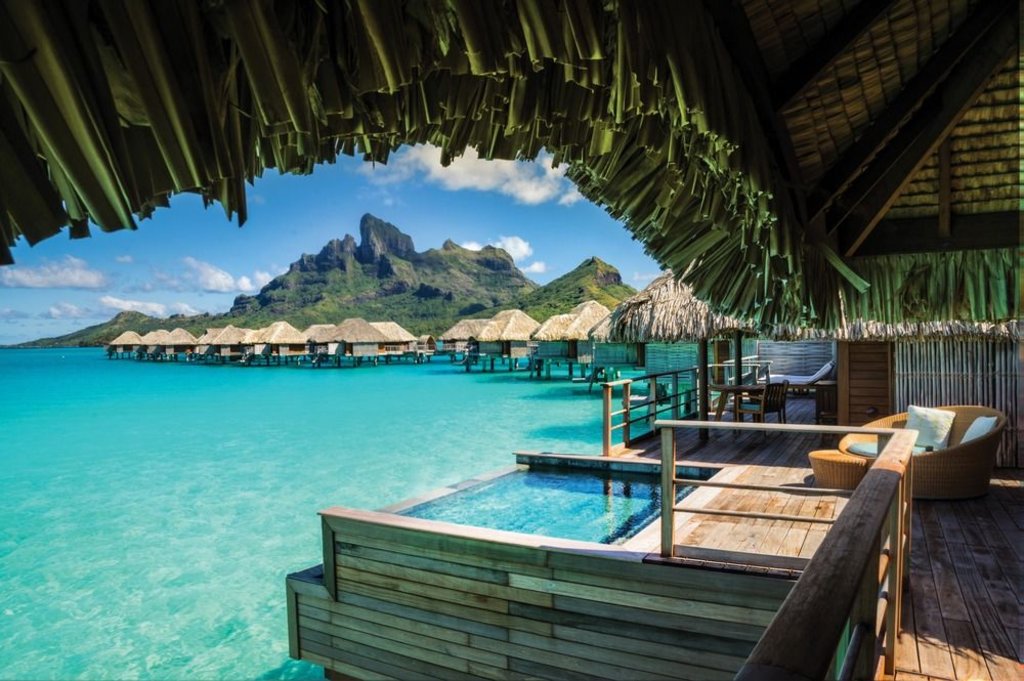 Chosen by: Amy from Amy West Travel
"The overwater bungalow was first created in the 1960s and has since seen quite the evolution. Nowhere is it more celebrated as the luxury destination of choice than at Four Seasons Resort Bora Bora. Stay in one of the resort's 100 overwater bungalow suites (there are 15 with private plunge pools), and experience one of the most romantic destinations in the world. Dive into a clear blue lagoon, stargaze at night from the comfort of your suite, and toast to your love while enjoying world-class culinary delights."
Have a look at our hotels in Bora Bora page for more options.
---
Meeru Island Resort & Spa, Maldives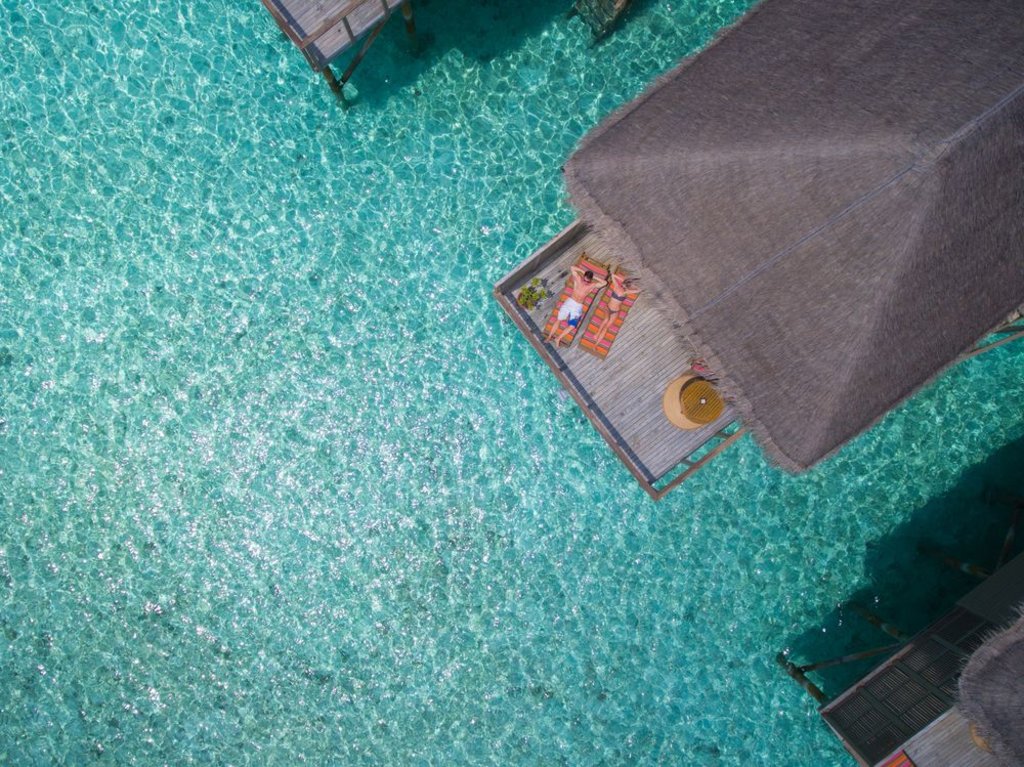 Chosen by: Amar from Gap Year Escape
"If you want a luxury all-inclusive resort without the stuffy vibe, Meeru Island Resort & Spa in the Maldives is the place to go. It has gorgeous overwater bungalows with steps that lead straight into the sea. After sunset, turn on the balcony lights to continue watching fish, turtles and rays swim underneath your bungalow. The food here is incredible, the staff are very friendly, and a host of day trips and activities means you never have to just sit on the beach. Of course, if that's what you want to do, there's nowhere better!"
Have a look at our hotels in Maldives page for more options.
---
Fiji Marriott Resort, MomiBay, Fiji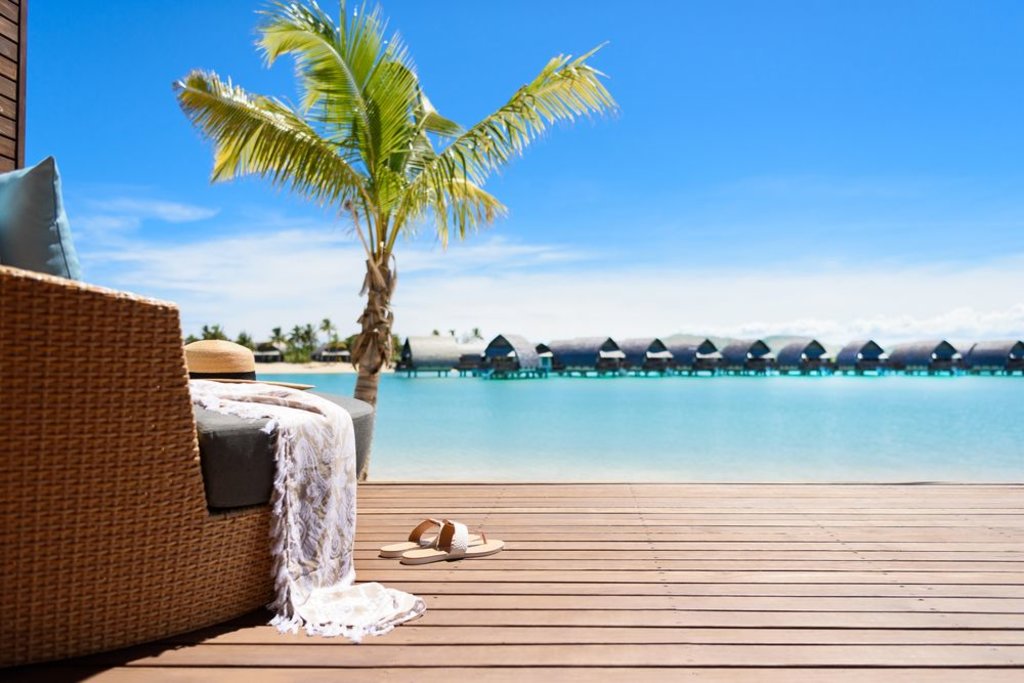 Chosen by: Jayne from Girl Tweets World
"If you think the Maldives has the monopoly on overwater bungalows, then think again - you can find the same bungalow chic in Fiji. Fiji Marriott Resort MomiBay boasts luxurious overwater bures - Fijian-style bungalows with thatched roofs - that are far from basic. Each bungalow has direct access to the lagoon, and when you're done with the ocean you can head to the resort's jaw-dropping infinity pool for cocktails or enjoy an indulgent treatment at the Quan spa too."
Have a look at our hotels in Momi Bay page for more options.
---
Sandals South Coast, Jamaica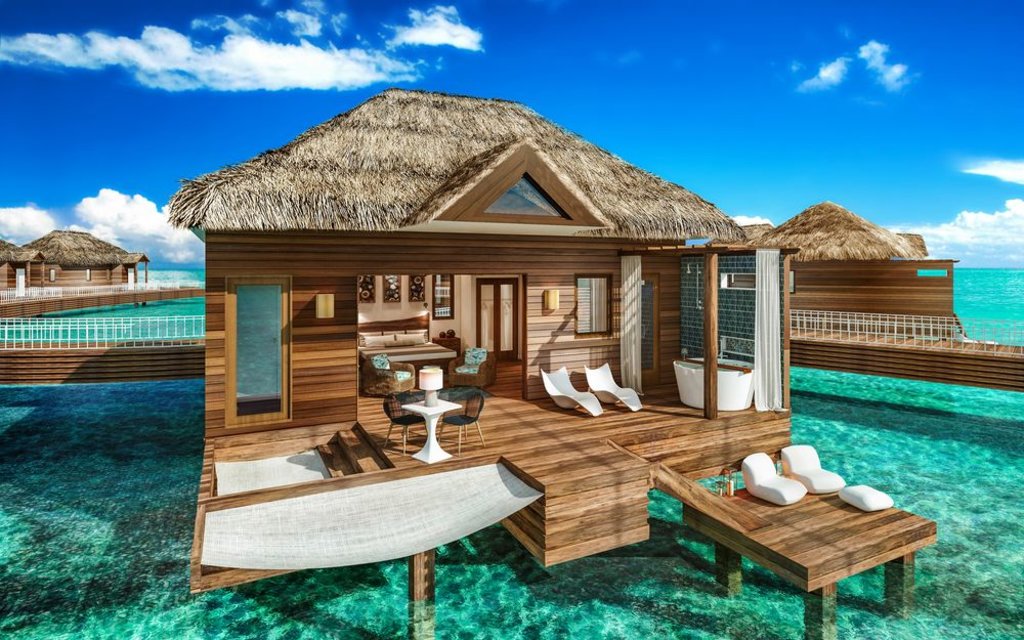 Chosen by: Adam from Getting Stamped
"Staying in an overwater bungalow should be on everyone's bucket list. One of our favorite overwater bungalow rooms is at Sandals South Coast in Jamaica. We think it would be the ultimate place for a honeymoon in Jamaica. There is something special about being surrounded by water, and stepping out of bed and jumping right into the ocean from your balcony. One of our favorite things is lying on the edge of the bed watching the fish through the glass floor."
Have a look at our hotels in Jamaica page for more options.