Flanking both sides of the River Tyne, the Quayside played a central role in Newcastle's industrial heritage. It served as a commercial dock and a coal route via the Victoria Tunnel. Now that the industry has moved on, the area has experienced a huge regeneration to become a hub of arts and culture.
The Quayside is one of the liveliest areas of Newcastle Gateshead, complete with trendy restaurants, bars, art galleries and concert halls. You'll never run out of things to see and do here, making a visit to Quayside a must during your trip to Newcastle.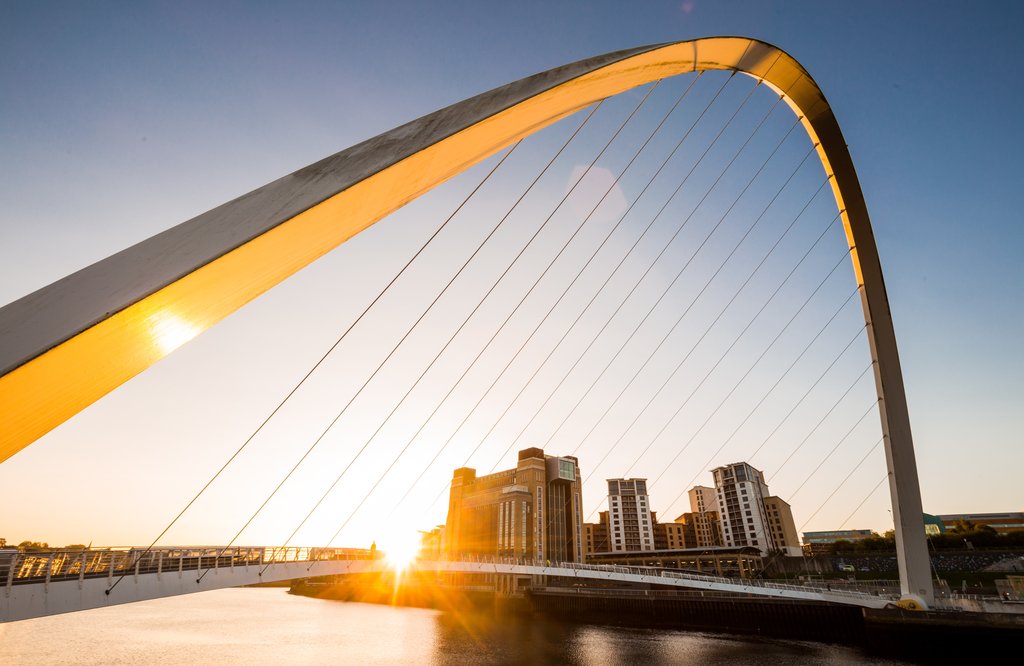 Quayside Market
The famous outdoor Quayside Market is a great spot for shopping from independent traders. You'll find handcrafted goods like clothing, toys, jewellery, ceramics and more, as well as unique works from street artists. Plenty of food stalls are available, with local produce and prepared desserts and snacks.
Quayside restaurants
If you get hungry during your day of sightseeing, you'll find no shortage of restaurants and eateries suited to any taste. You can find cheap eats along the river, high-end dining on sun-drenched terraces on warm days and ethnic fare.
Quayside Seaside
The Newcastle Quayside Seaside is a waterfront paradise with palm trees, lounge chairs, beach huts and golden sands. You can enjoy beautiful waterfront views and a relaxing day in the sun, and the kids will love the children's climbing wall.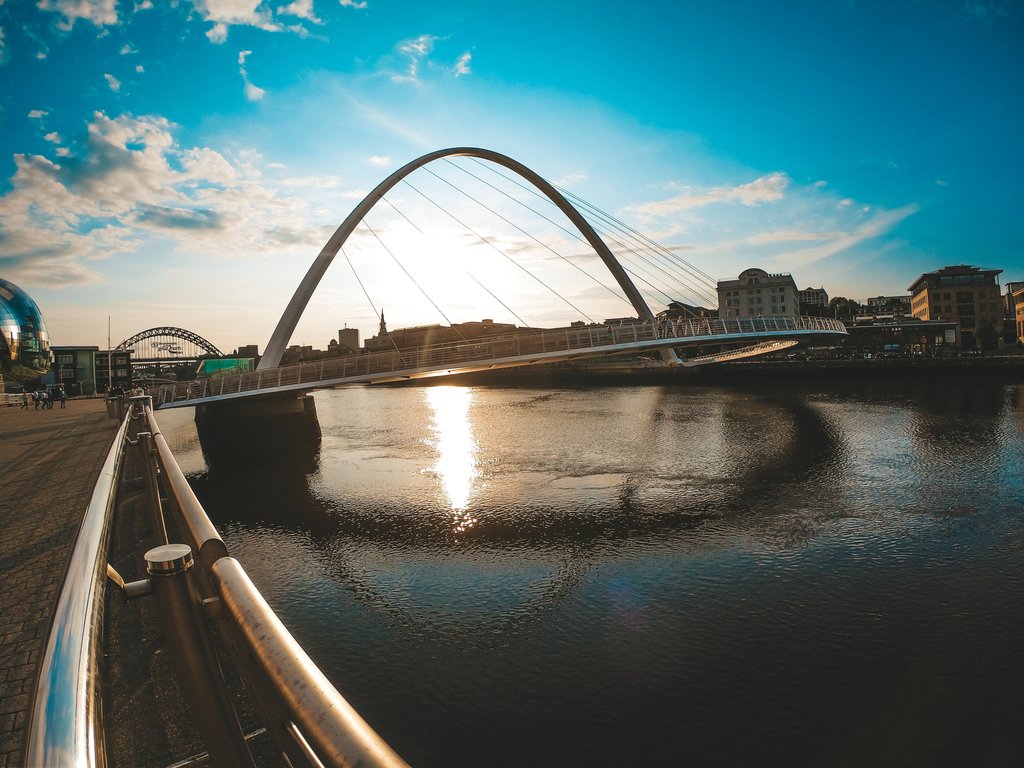 Gateshead Millennium Bridge
Newcastle features many picturesque bridges over the River Tyne. A favourite among them is the Gateshead Millennium Bridge, a titling bridge that does a full 'blink' at noon from May to September. The bridge connects the Quayside of Newcastle Upon Tyne with the Gateshead Quays, providing a path to walk or cycle to the other side.
BALTIC Centre for Contemporary Art
The BALTIC Centre for Contemporary Art is a must-see in Newcastle, housing exhibitions from contemporary photographers, designers and artists from all over the world. The facility is also home to a cafe, a gift shop and a lovely restaurant with stunning riverfront views.
Sage Gateshead
The Sage Gateshead is a prime destination for culture lovers. The unusually shaped building is an iconic mark on the city's skyline and hosts concerts and performances from high-profile musicians, performance groups and orchestras.
Castle Keep
The Castle Keep is one of the finest in Britain. This ancient monument is a listed historic site that sits on land previously occupied by the Roman fort Pons Aelius, a cemetery and a Norman motte-and-bailey castle, from which the city takes its name. You could spend the day exploring the grounds and marvelling at the unique architectural features.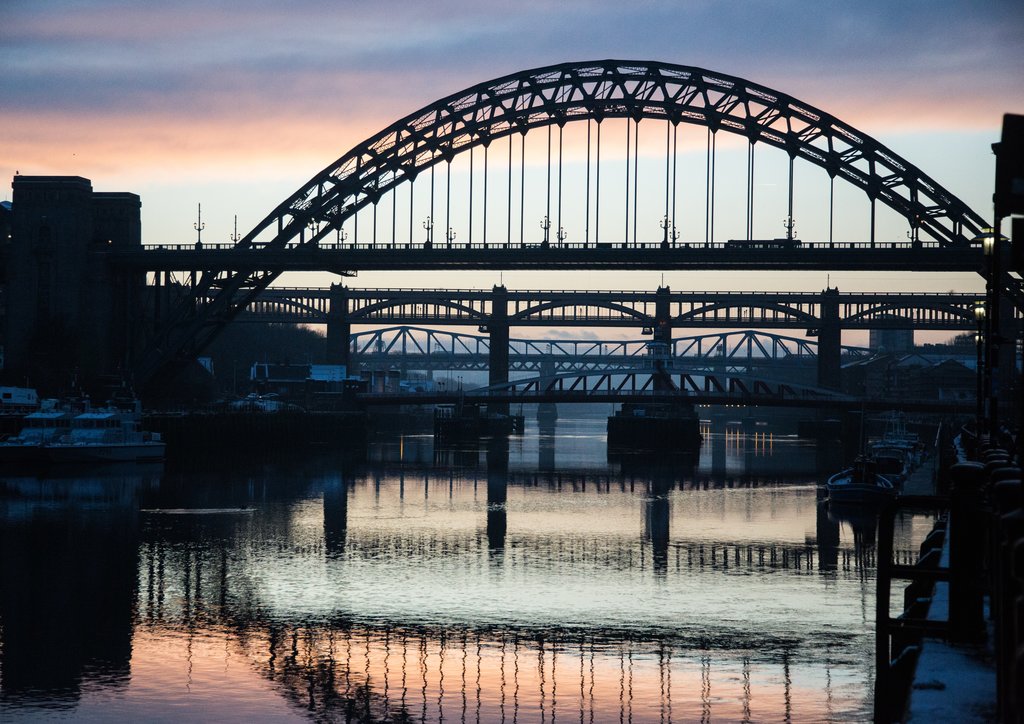 River Tyne boat cruises
If you're looking for a little adventure, you can take a boat cruise down the River Tyne. You'll not only enjoy spectacular cityscape views along the way, but the cruise takes you all the way to the North East coast and back for a long and relaxing trip.
Plan your trip to Newcastle Quayside with Expedia
The Newcastle Quayside boasts an array of fun attractions and exciting experiences. You could spend the day walking or cycling through the area to enjoy spectacular waterfront views, excellent dining and unique photo opportunities with the historic architecture.
If you're planning a trip to Newcastle, check out these hotels near Quayside to make the most of your trip.