There's more to New York than skyscrapers and Times Square. The Big Apple has some beautiful public parks within easy reach of the subway - perfect for a moment of calm. Here's our guide to the best parks in the city.
Central Park
Let's start with the big one. Central Park is the largest urban park in the world, and thanks to shows like Friends, it's also one of the most famous and most photographed. Take a relaxing walk around the woodlands of The Ramble and Lake, or picnic and sunbathe with locals in Sheep Meadow. Visit animals in the zoo and enjoy a carousel ride with the kids - or take a horse and carriage ride around the leafy park. You can also catch a Shakespeare production at the Delacorte open-air theatre during the summer.
Nearest subways: 81 Street, 86 Street, 96 Street, 103 Street, 110 Street, 5th Avenue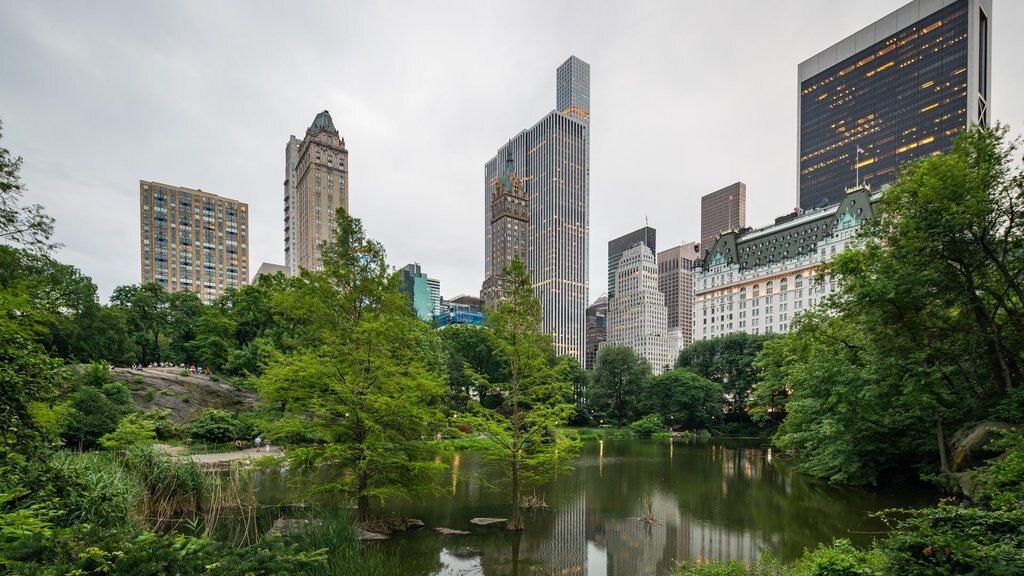 Credit: Imagebox/TM
The High Line
The most unique of New York's parks, The High Line is a former railway line that once ran freight trains through New York City. Saved from demolition in 2009 by local residents, the elevated railroad is now a green walkway above the streets, busy with nature and buzzing with activity. Wander through the Chelsea Thicket and the treetops of the Philip A. and Lisa Maria Falcone Flyover. Watch public performances at the amphitheatre on 10th Avenue Square and Overlook. Enjoy nature mixing with industrial history as you pass or take a seat and enjoy a moment of peace and tranquillity in this busiest of cities.
Nearest subway: 34 Street-Hudson Yards
Prospect Park
Prospect Park in Brooklyn is close to Flatbush, Brooklyn Museum and the Brooklyn Botanic Garden. Free concerts in the summertime bring crowds of tourists and locals to the Prospect Park Bandshell. There are plenty of walks and a promenade with beautiful views over the lake, and Long Meadow is a perfect spot for a picnic. The Ravine is known as Brooklyn's only forest and is especially picturesque in autumn. Prospect Park Zoo is popular with families, especially for the sealions in the central pool.
Nearest subway: Parkside Avenue, Prospect Park Subway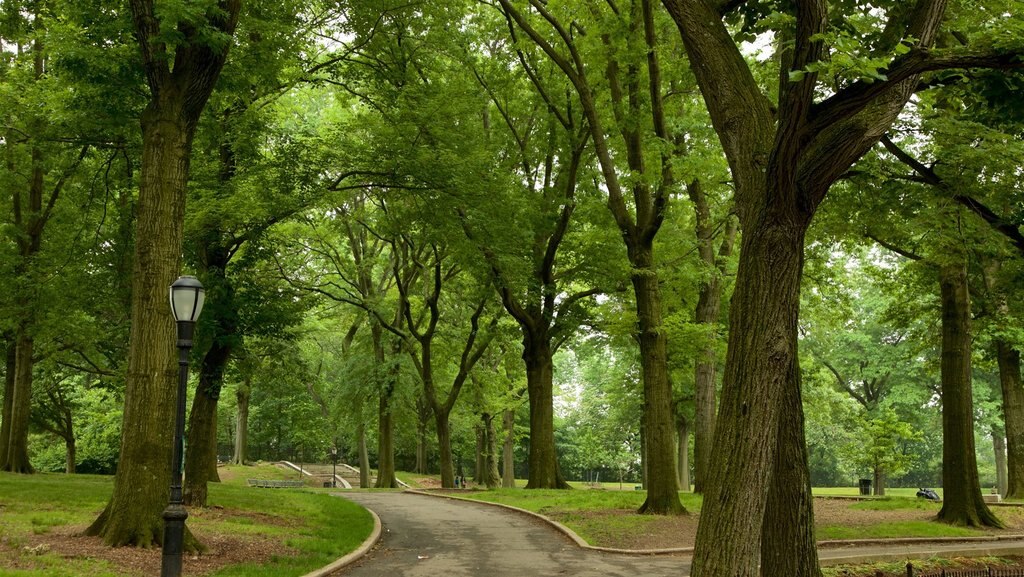 Credit: Imagebox/TM
Pelham Bay
New York parks don't get any sportier than Pelham Bay. Out on the coast and looking towards Long Island, this sprawling green space has golf courses, horse-riding trails and waterways where you can row, kayak and SUP board to your heart's content.
Orchard Beach is the ideal place to be in the sunshine, and the Pelican Bay playground is just to the north of the sands. Bird watch and enjoy nature in the Thomas Pell Wildlife Sanctuary or simply enjoy the splash of the waves from Gray Mare, a peaceful lookout point that was once part of the Roosevelt estate.
Nearest subway: Pelham Bay Park
Astoria Park
Along the banks of the East River in Queens, Astoria Park has the best views of the Robert F. Kennedy and Hell Gate bridges - ideal for selfies. Its scenic running track is great for a jog, and Shore Boulevard makes for a waterside walk before a quick game on the tennis courts. Three playgrounds keep kids happy, and the concrete Astoria Skate Park is hugely popular.
Nearest subway: Astoria Blvd
Owl's Head Park
It might be small, but Owl's Head Park in Bay Ridge, Brooklyn, has huge appeal. Here you can walk along the waterfront, looking out over Upper Bay and down to the Verrazano-Narrows Bridge. The panoramic city views have to be seen to be believed, and on clear days, you can see the whole Manhattan skyline.
Quiet and serene, Owl's Head Park is popular with local residents, who use the green space to walk or jog for miles or exercise their dogs in the dog run. An impressive skate park welcomes skaters, bladers and BMXers, and the park's rolling hills are great for sledging in the winter.
Nearest subway: Bay Ridge Av Station
Washington Square Park
If you want to enjoy the busy heart of Manhattan, Washington Square Park is a New York park you don't want to miss. An impressive park and garden filled with busy concrete walkways and historic monuments, Washington Square Park is close to trendy East Village, NYU and Lower Manhattan, making it perfect for people watching. This park is known for its music festivals, and you'll likely find live music, especially jazz, whenever you stop by. Of course, it's also home to the Washington Square Arch, which stands at the end of 5th Avenue, one of New York's most iconic selfie spots.
Nearest subway: 8 Street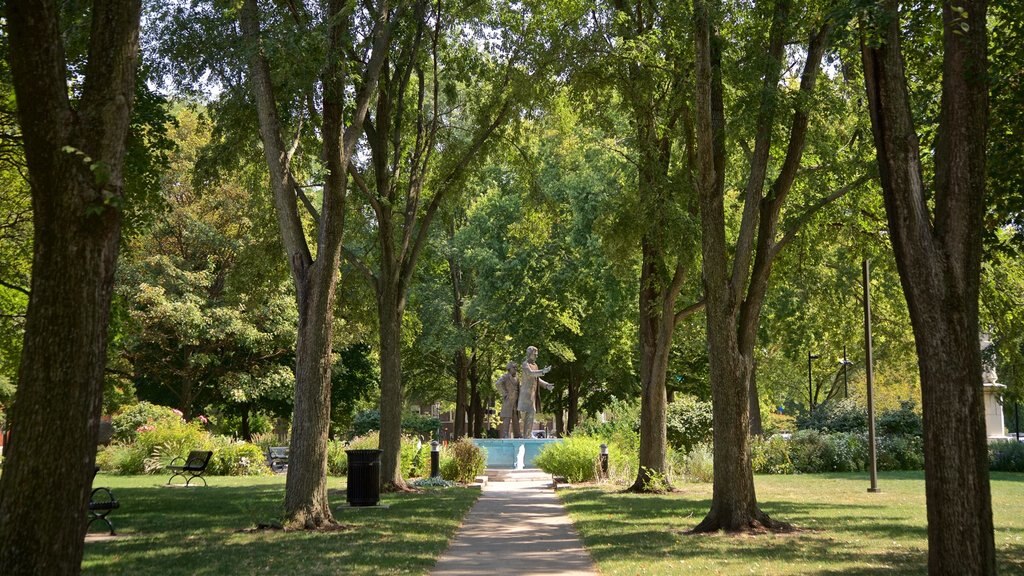 Credit: Imagebox/TM
Photo Credit
Cover pic: Credit: Imagebox/TM