Amsterdam is one of Europe's most popular cities, and rightfully so, as it's also one of the most beautiful, with its perfect canals, quaint architecture and welcoming cafés. But Amsterdam is a small city and it can get very crowded. Plus, there is a lot to do and see within easy striking distance of Amsterdam. These are the best places to see and stay near Amsterdam that are worth a day trip or overnight stay outside the city.
The Windmills - Zaanse Shans
The historic neighbourhood of Zaanse Shans is the best place to see Holland's most iconic structures: windmills. There are eight windmills in Zaanse Shans, all of them constructed across the country in the 1500s, and they were relocated here to preserve them. Only 20 minutes from Amsterdam by train, Zaanse Shans immerses you in traditional Dutch architecture, especially if you take a Dutch Countryside Tour with Windmills, Volendam & Marken.
Flower Strip
Visit Amsterdam in the spring or summer and you'll see flowers everywhere. Tulips are Holland's most famous bloom, but there are crocuses, daffodils and dahlias, carnations and more, all planted in amazingly colourful fields. The main area, the Flower Strip (Bollenstreek), covers 20 miles between Haarlem and Leiden. A nice way to experience the Flower Strip is to make like the locals and ride a bicycle.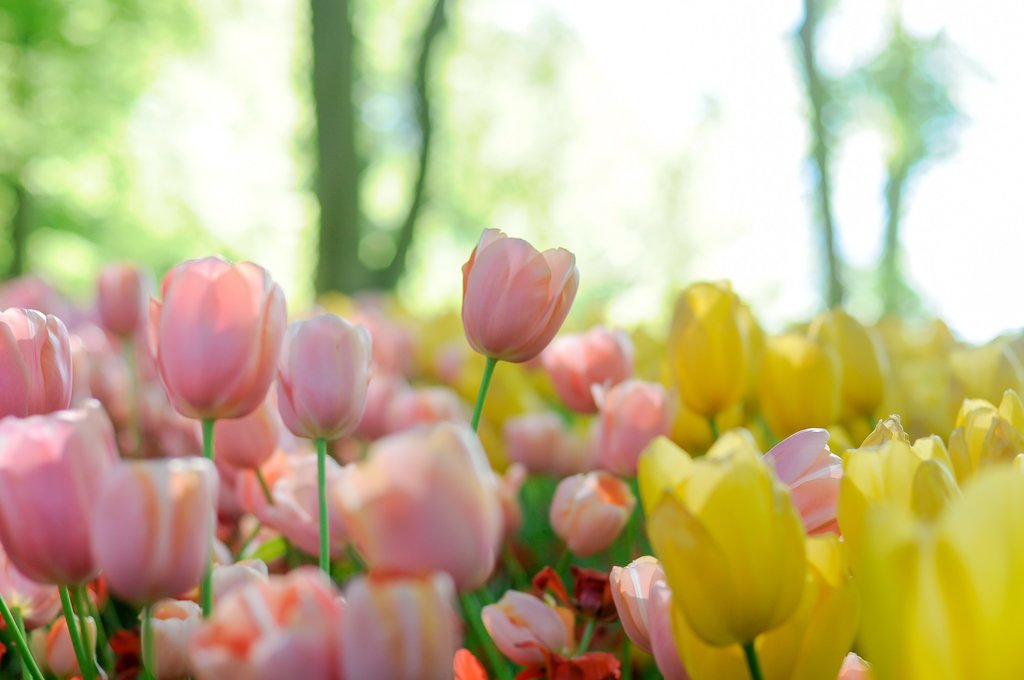 _Photo by Giu Vicente on Unsplash_
Keukenhof Gardens
If you're visiting the Flower Strip, pop into the world's largest flower garden. Some seven million blooms grow across Keukenhof Gardens' 80 acres. The landscaped gardens, ponds and pathways provide a peaceful alternative to the giant open fields of the Flower Strip. Combine your journey with a private sightseeing tour to Keukenhof and the windmills.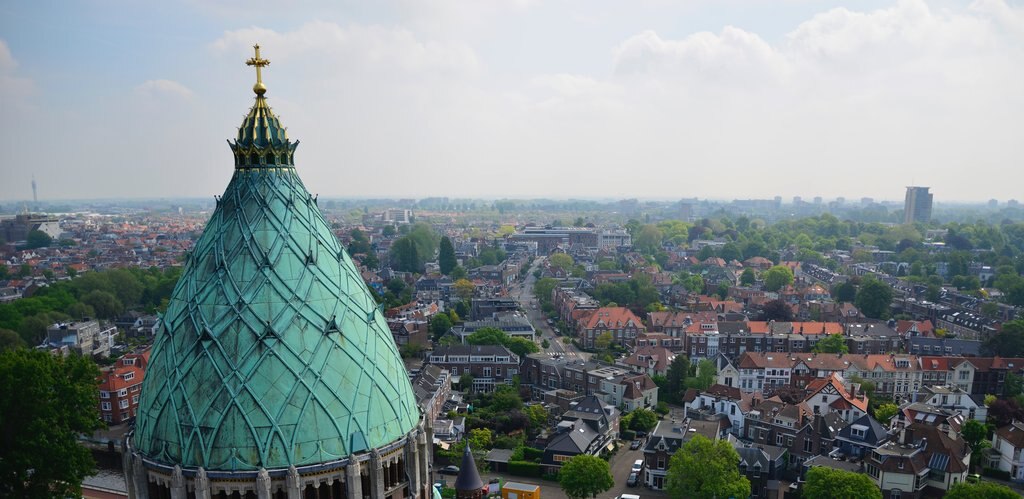 __Photo by Henk Mul on Unsplash
Haarlem
The small market city of Haarlem equals Amsterdam with Gothic architecture, medieval streets and historic sites. The centre of the action is the Grote Markt, a square sided by the impressive Church of St Bavo and home to a market. In Haarlem you can also tour the De Adriaan windmill, which has nice views over the rooftops and canals. Owing to its busy market, Haarlem is also a good place to sample Dutch food, including the country's many delicious cheeses - take aTaste of Life in Haarlem food tour to get the lowdown on the best dishes to try. And the Corrie Ten Boom House is a sobering museum about the Nazi resistance during World War II.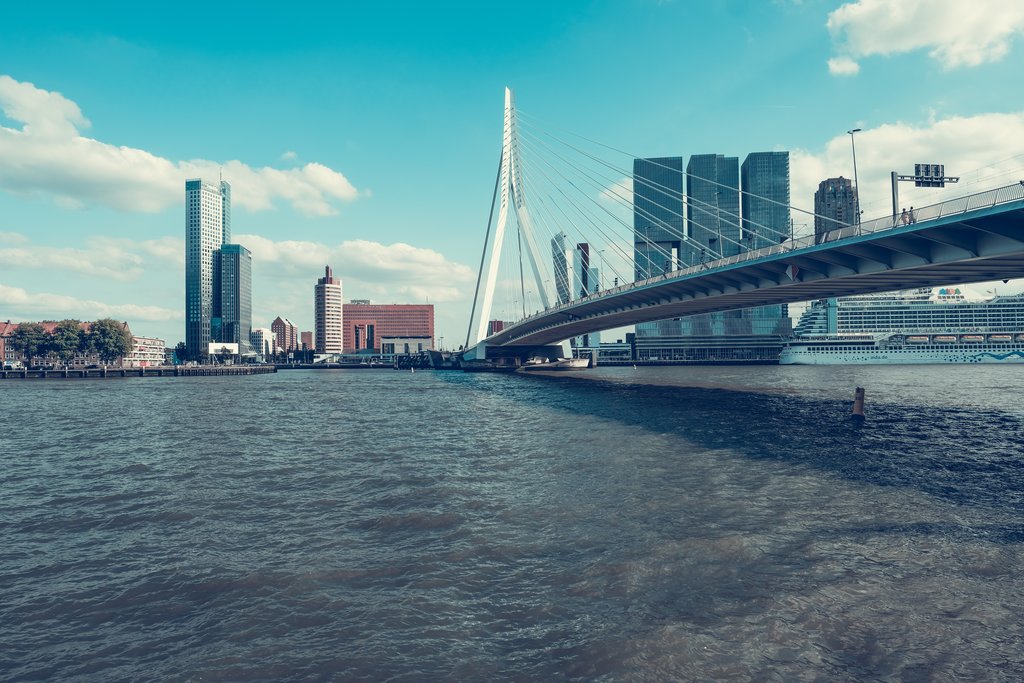 _Photo by Miles Vanderlooven on Unsplash_
Rotterdam
Rotterdam is Holland's second-largest city. Though it was heavily bombed during World War II, it now has an amazing collection of modern architecture, including the tallest building in the Netherlands, the Maastoren tower. It also celebrates design in its De Rotterdam, with its unusual interlinking set of tower blocks. A relaxed, friendly vibe and good restaurants and cafés make Rotterdam a good place to spend a couple of nights.
Book it: Private day trip from Amsterdam to Rotterdam and Kinderdijk
Marken & Volendam
The little fishing village of Marken was an island for several centuries after a storm separated it from the mainland in the 1300s. It was reconnected to the mainland by a dyke in the 1950s. Marken retains its traditional atmosphere thanks to its many wooden houses built on stilts. It's also a good place to see examples of traditional Dutch culture, including the famous wooden clogs.
The best way to get to Marken is by boat from Volendam, another fishing village on the mainland, with a popular promenade full of cafés, souvenir shops and bobbing boats. You might even spot some local residents wearing traditional Dutch clothing.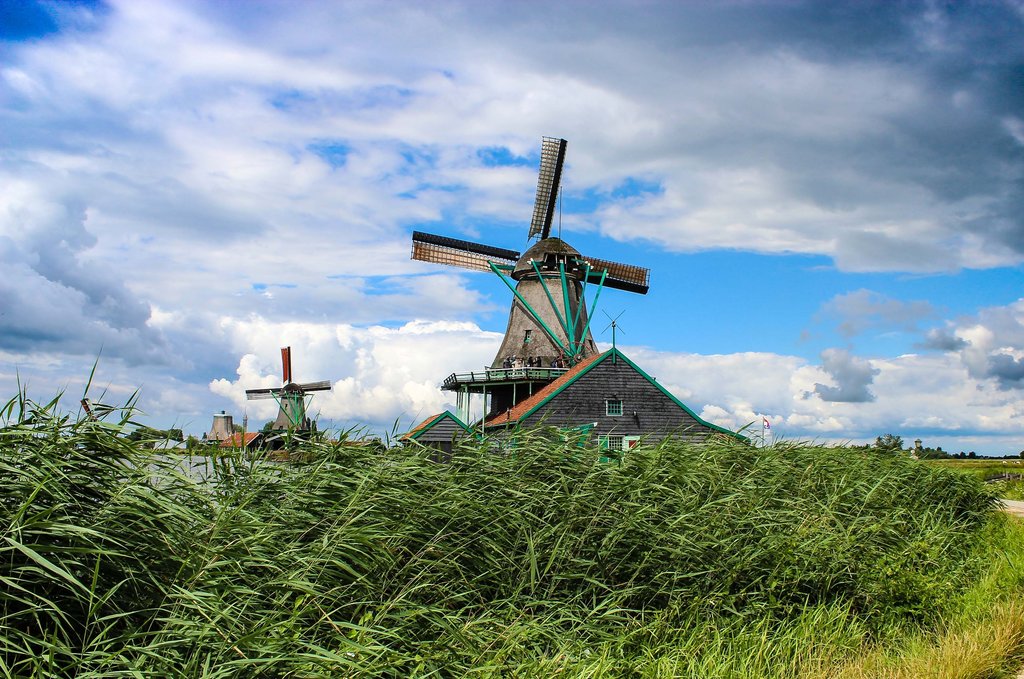 _Photo by Cynthia De Luna on Unsplash_
Edam
You wouldn't want to visit the Netherlands without trying one of its most famous cheeses. Made in Edam, the waxed cheese is very much the village's most-famous export, and you'll find plenty of shops selling it. Head to the De Kaaswaag museum for an exhibition on cheesemaking. But the village itself is simply beautiful and quaint, with well-preserved medieval architecture, a 14th-century bell tower and the Kwakelbrug, a drawbridge still operated by hand.
Giethoorn
This pretty village contains a collection of thatched-roofed cottages on manicured lawns overlooking dozens of tiny canals. In the Overijssel province of the Netherlands, you'll find the atmosphere is a pastoral and quaint change from the looming Gothic townhouses of Amsterdam. Because the village is criss-crossed by canals (indeed, some houses in Giethoorn can only be reached by boat), there are also a lot of bridges, more than 170, which you can explore on a _private_ _sightseeing_ _t__our to Giethoorn from Amsterdam_.
Utrecht
Utrecht is an ancient university town 25 miles (40km) south of Amsterdam. It has a classic layout of circular canals that grow outwards from its central Dom tower. Alongside the canals, old converted warehouses are now cafés, bars and boutique hotels that give Utrecht a really exciting, buzzing atmosphere.
Find somewhere to stay by checking out our hotels in Amsterdam.