Bournemouth Air Festival is one of the UK's biggest and most popular air shows. Over four days in August, it draws in a crowd of more than 800,000 people who come for the amazing feats of flying and the unusual aircraft. Looking to visit? We're here to help. Here's our guide to everything you need to know.
About Bournemouth Air Festival
Bournemouth Air Festival is held over a long weekend, from Thursday to Sunday, at the end of August (20-23 August, 2020). The festival takes place right along the promenade, near Bournemouth Pier. The first edition of Bournemouth Air Festival was held in 2008, and it has expanded every year since, now incorporating live music and evening performances along with the daily flight displays.
The festival site stretches east for a mile and a half (2.4km) along the beach from Bournemouth Pier. There are views of the aerial displays and flights from almost every vantage within the site, as well as from the top of East Overcliff.
What To See and Do at Bournemouth Air Festival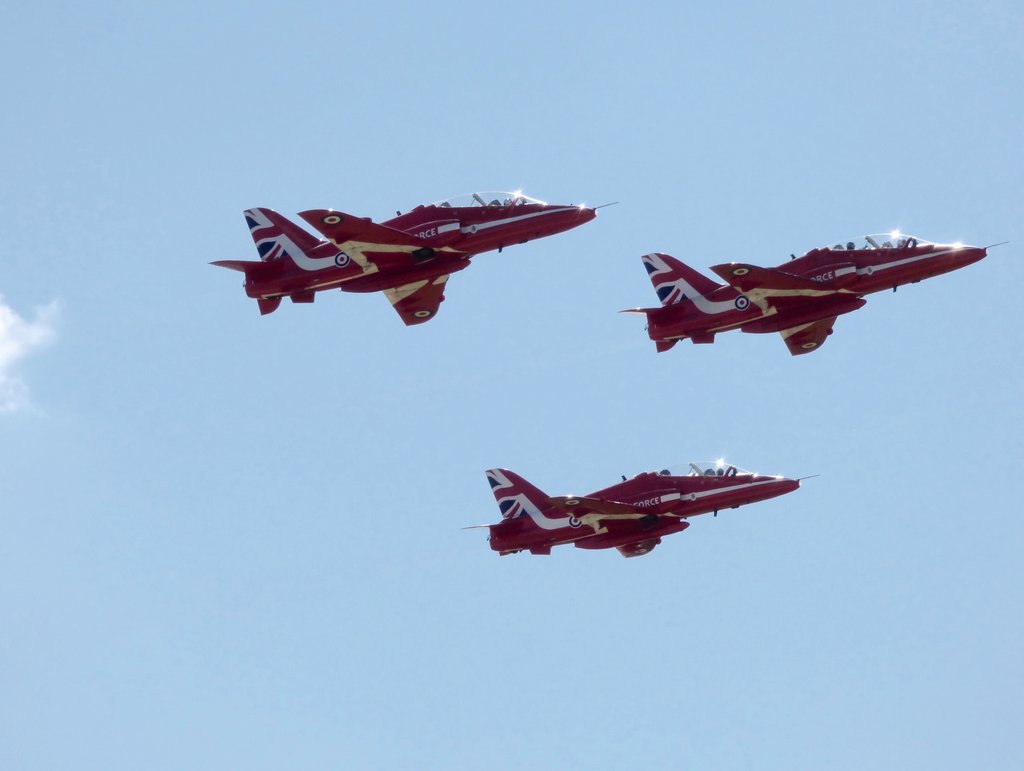 Flight Displays
The aerial displays are the main events at Bournemouth Air Festival, with a variety of heritage and modern aircraft putting on incredible displays through the skies.
Though the exact lineup of aircraft changes from year to year, you can expect to see planes like the Battle of Britain Spitfire, Hurricane and Lancaster, Warbirds like the Buchon and P-47D Thunderbolt, RAF Chinook and Black Cat helicopters and surveillance aircraft.
There are also aerobatic manoeuvres and aerial performances, such as wingwalkers and parachute displays.
Land Displays
A huge array of land-based festivities accompanies the air show. Several branches of the military, such as the RAF, Royal Navy and Marines, all host 'villages' with marching bands, unarmed combat demonstrations and land-vehicle displays.
Evening Displays
After dark, the Bournemouth Air Show lights up with evening musical performances, as well as pyrotechnic displays and fireworks. One of the most exciting is the Fireflies Aerobatic Display Team, who perform a twilight pyrotechnic air show with colourful wingtip sparks, lights and fuselage LEDs.
Sea and Ships
The seaside location of the festival site means there are ships and boats to see and explore, too. The Royal Navy is present with a Bay Class landing ship, HMS Argyll - a type 23 frigate - and two P2000 patrol and training vessels. Tours of the ships at anchor are available with a special ticket.
Food and Funfairs
The land-based festival site also features numerous food stalls, bars and a classic funfair for kids. There are cooking demonstrations by Navy chefs, and a number of bars that stay open through the evening.
Practical Information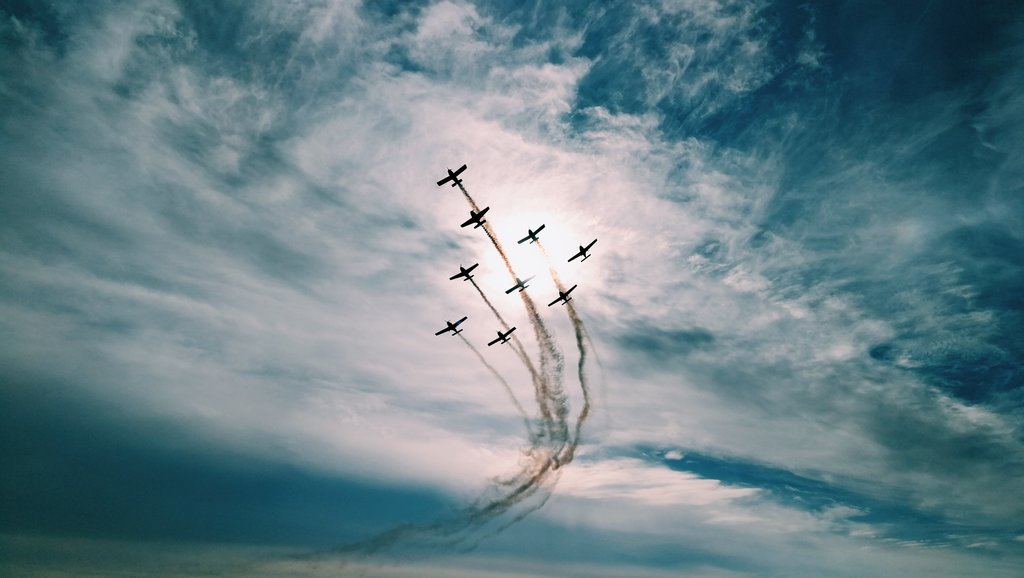 How to Get to Bournemouth Air Festival
Bournemouth Air Festival is held along the waterfront between Boscombe and Bournemouth piers. It's accessible by car, public transport or private boat. There's free parking at Kings Park, a 10-minute walk from the festival site. There's also a paid park-and-ride service from here.
Trains and coaches arrive in the centre of Bournemouth, one mile (1.5km) away from the festival site; there are city buses and taxis available from here. Two of Bournemouth's three cliff lifts - Westcliff and Fisherman's Walk - also operate during the festival, though the Eastcliff lift is currently closed (as of March 2020).
Cyclists can avail of bike racks around Bournemouth town centre, but bikes are not permitted on the seafront during the festival.
Opening Times
10am-10pm
The festival site is open in the morning, but flying displays don't start until the afternoon. Bars stay open until 10pm.
Prices
Entry to the festival and evening performances is free.
Tickets
Tickets aren't required to attend the main air show, but there are some ticketed attractions and events, such as the anchorage tours of Royal Navy ships.
FAQs
Are dogs allowed?
Dogs on leads are allowed within the festival site, but not on the beach (except guide dogs).
Is Bournemouth Air Festival accessible?
The festival has limited accessibility. There's a disabled drop-off point at the bottom of Sea Road near Boscombe Pier, and accessible car parks at Sea Road and the Winter Gardens.
The best accessible viewing sites are at Monkey Island on East Overcliff Drive, and within the festival site on the promenade next to Surf Steps School.
Can you bring food and drink into the festival?
Yes, outside food and drink is permitted.
Do Bournemouth's beaches stay open during the festival?
Yes, the beaches are open but can get very crowded.
Find somewhere to stay by checking out our hotels in Bournemouth.