As one of Europe's most beautiful and architecturally remarkable cities, Prague has a long list of must-dos and must-sees. The Czech capital's history is long and varied, and Czechs themselves are a diverse bunch with huge artistic and literary output and great taste in beer. Whether you want to sample the local brew at a beer garden with a view, browse one of the world's most ornate libraries or simply wander through the medieval Old Town, here are the best things to do in Prague.
Watch the Astronomical Clock Chime
Installed in 1410, Prague's ornate astronomical clock - mounted on a medieval tower in Old Town - is the oldest functioning clock of its kind in the world. It is rightly on the bucket list of every visitor to stand and watch the clock chime. Every hour, on the hour, the time is heralded by a bell-ringing skeleton, and the clock's golden spirals and wheels are set in motion, opening little doors to reveal a series of figurines of the 12 apostles, who process through a set of windows.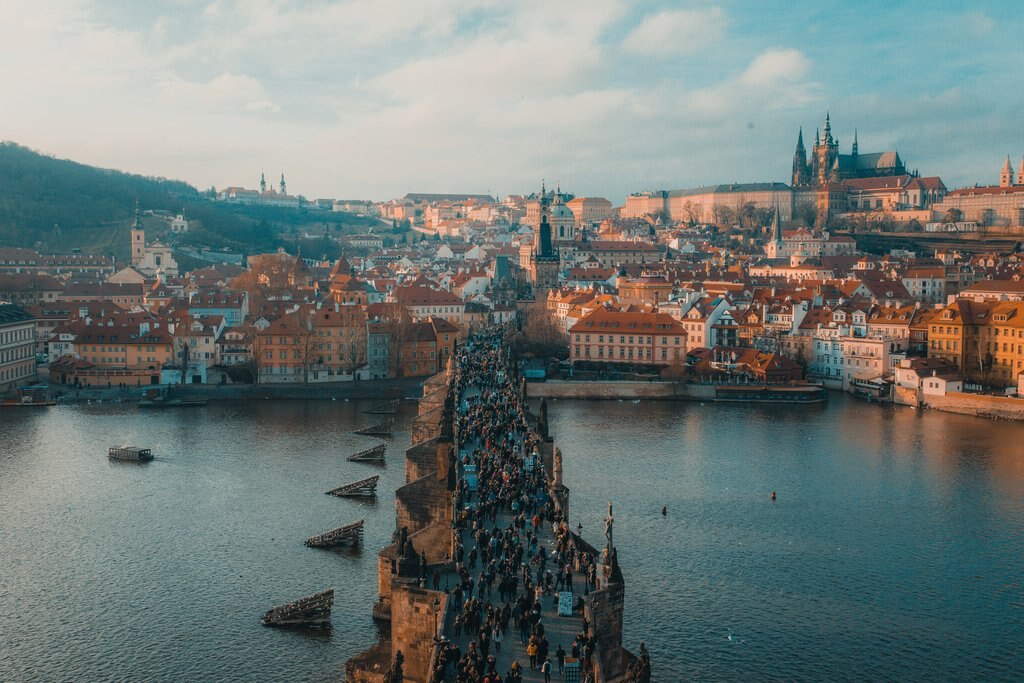 Walk Across the Charles Bridge
Strolling across Prague's most photographed bridge from Old Town to Malá Strana (New Town) is a must, not just because it gets you from A to B. Construction was started on the stone bridge across the Vltava River in 1357, and it remained the only way across until 1841. As you walk, make sure to look at the 30 statues that line the bridge on both sides. They look especially spooky at night when backlit with Prague Castle behind.
Take a Tour of Prague Castle
On a stately hill overlooking the river and city, Prague Castle has been the seat of power for many generations. At one point or another, Roman emperors, Bohemian kings and Czech presidents have all ruled from here, and today it remains the Czech president's official office. On a tour of the grounds, you can go inside ornate state rooms, as well as go inside Gothic wonder St Vitus Cathedral. There are changing of the guard ceremonies at noon everyday.
Drink a Beer with a View in Letna Park
Beer is ubiquitous in Prague - after all, pilsner hails from nearby Plzen. For a brew with a view, head to relaxed Letna Park on the hill near Prague Castle, which in summer turns into a locals' favourite beer garden. An open-air bar serves frothy pints and sausages, and there are picnic tables to spend the whole afternoon here.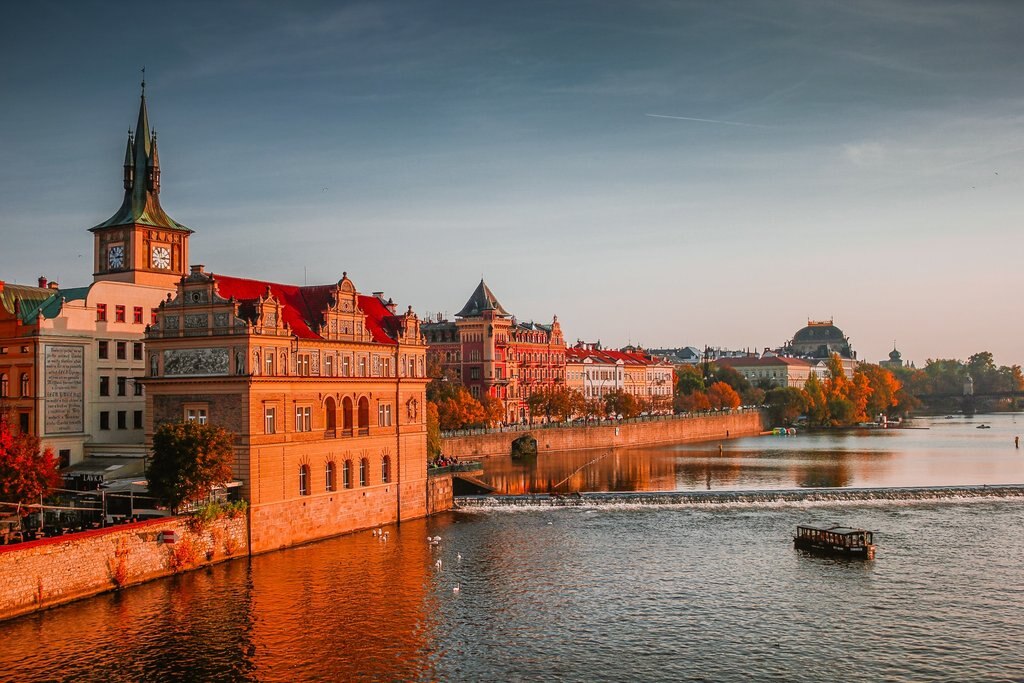 Wander Through the Cobbled Alleys of Old Town
Prague's Old Town is beautiful at any time of year, whether bathed in summer sunshine or dusted in winter snow. The area centres around Old Town Square, over which the dark spires of the Church of Our Lady before Týn rise as a Gothic landmark. In between, narrow streets are full of architectural treats. In winter, Old Town Square hosts one of Europe's most spectacular Christmas markets.
Book it: Prague Old Town Highlights Private Walking Tour
See Modern Art at Žižkov Television Tower
The Žižkov Television Tower was already a work of modern art in the late 1980s when it was built, but in 2000 it became a true icon when Czech artist David Černý added his bizarre sculpture to the spire. The tower's unconventional tube-columns and retro-futuristic space pods were joined by Černý's sculptural babies crawling up and down the columns.
Ride the Funicular Up Petřín Hill
Prague's only funicular connects Malá Strana (New Town) with the viewing point on Petřín Hill. Built in 1891, it was originally a water-balance system and was converted to electricity in 1932. The funicular is a functioning part of the Prague metro system, so tickets are cheap, and at the top there's a lookout tower, church, observatory and a mirror maze, as well as a large swathe of parkland to explore on foot.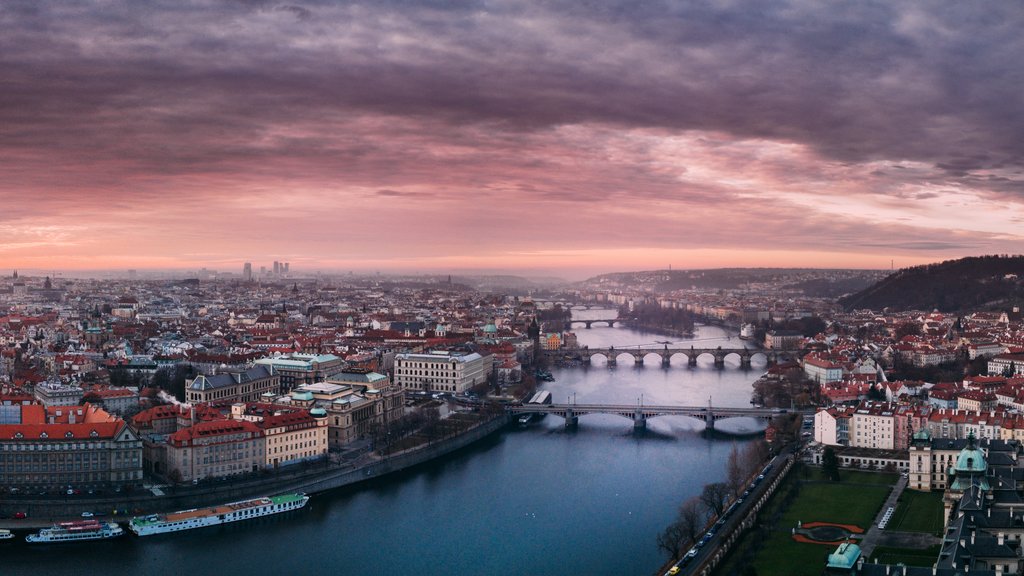 Tour Art Nouveau Architecture
Prague was one of the few cities that did not suffer bombing during World War II, and because of that, it has maintained an immense and varied collection of architecture that runs the gamut. You can see buildings from an assortment of eras on almost any stroll around the city, but Prague has some particularly delightful examples of Art Nouveau. Buildings like the Municipal House, Hotel Evropa and Hotel Paris are all fine examples of Prague Art Nouveau.
Book it: Private Prague Art Nouveau & Cubism Tour with a Historian
Be Amazed by the Magnificent Strahov Library
Consistently rated one of the most beautiful in the world, the library at Strahov Monastery contains more than 200,000 volumes and is adorned in beautiful Baroque detailing and ceiling frescoes. There are several rooms within, including the Philosophy Hall, which has gilded walnut bookcases from floor to ceiling, and the Theological Hall, with colourful frescoes painted into ornate white stucco flourishes.
Find somewhere to stay by checking out our hotels in Prague.