As one of Europe's foremost capitals, Lisbon is positively brimming with amazing things to do, making it a top destination for a city break. So whether you want to explore the fascinating culture of Portugal, learn about the city's fascinating history or sample its unique take on seafood, check out our guide below.
Climb to the Top of the Belém Tower
This 16th-century tower is one of Lisbon's most recognisable sights. It has served as both a ceremonial gateway and as a fortress, and was built in a striking Arabic architectural style on the shore of the Tejo Estuary. It's essentially just a watchtower so space is limited. A climb to the top floor is duly rewarded - there are good views of the sea.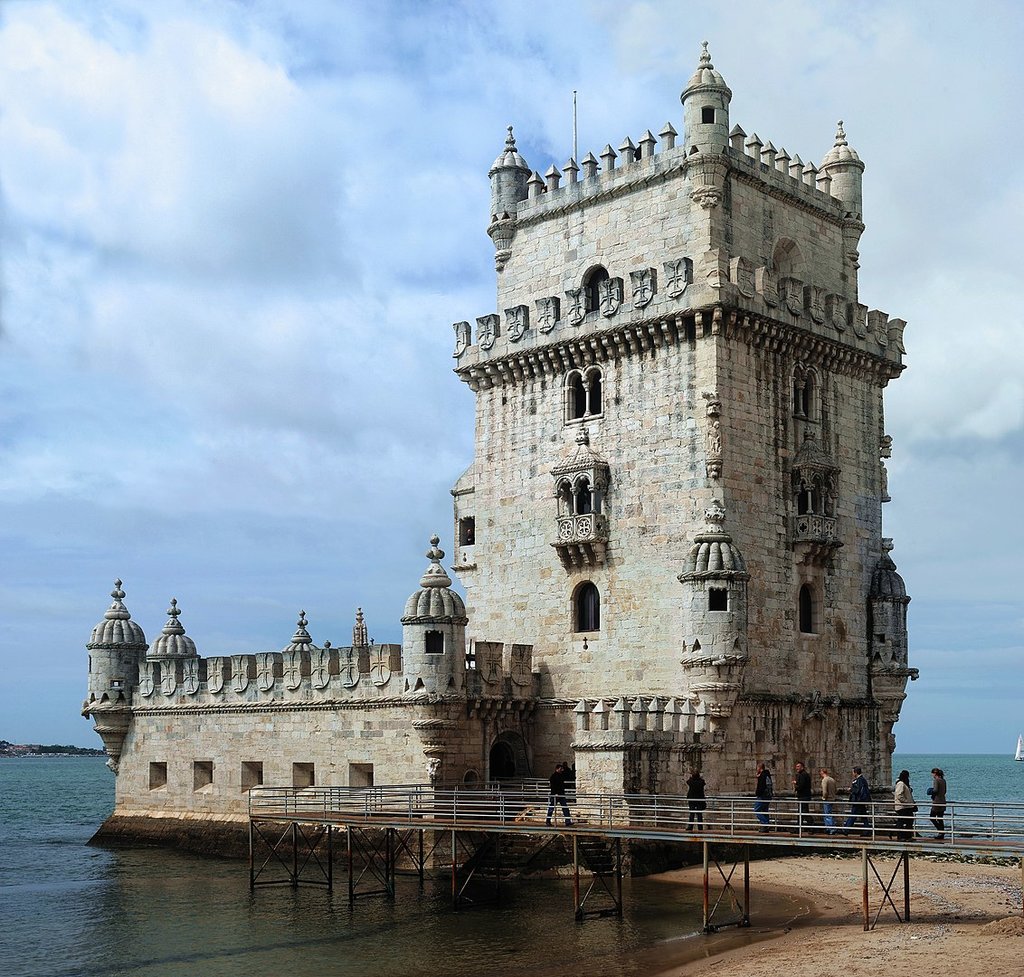 By Alvesgaspar - Own work, CC BY-SA 3.0, https://commons.wikimedia.org/w/index.php?curid=6580719
Ride the Number 28 Tram
Lisbon's beloved tram line crosses the city, providing an atmospheric sightseeing tour as it makes its way around. The rickety yellow tram cars date to the 1920s and toddles up, down and around winding neighbourhood streets, as well as corners so steep you wonder how they fit. Understated, it makes for a charming experience (and a practical one too).
Eat Your Heart Out at Mercado da Ribeira
Lisbon's main food market has been going since 1892, when traders started selling fresh seafood and produce here. In 2014, the market benefited from facelift when it was taken over by Time Out Lisboa. It was also expanded to include street food stalls, upmarket restaurants, wine shops and deli counters.
Get Lost in the Alfama
Historically, the hillside Alfama district was Lisbon's poorest neighbourhood, home mainly to sailors and dock workers. These days, the winding streets are a nice place to wander on the way to or from São Jorge Castle. Visit at dinnertime - there are lots of tiny, family-run restaurants, many of which have fado performances.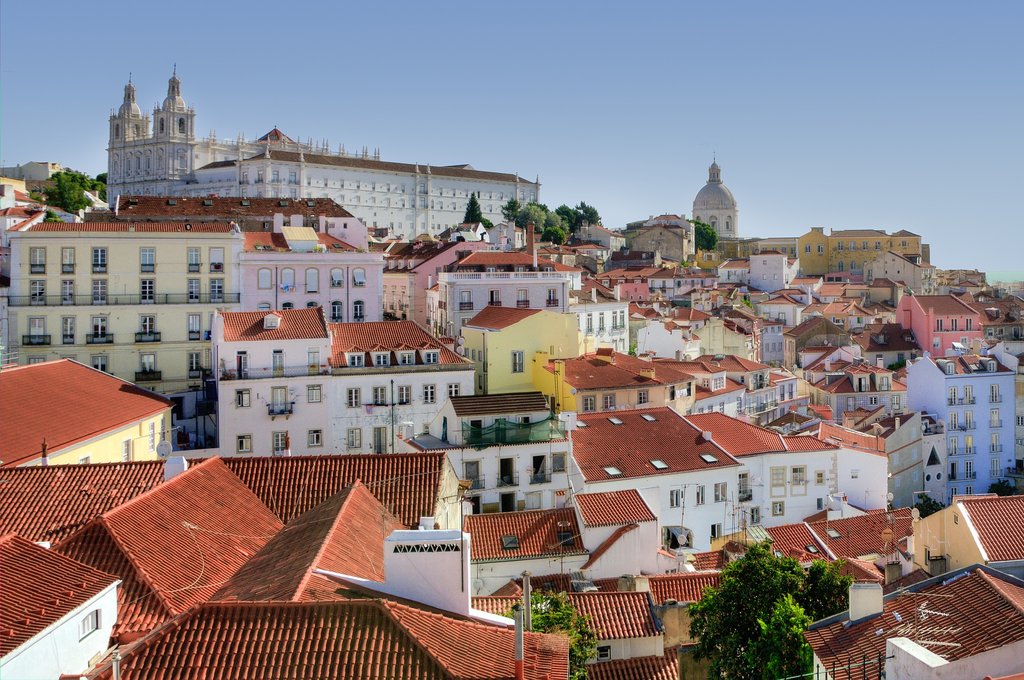 Dig For Treasure at the Feira da Ladra Flea Market
Lisbon's version of Madrid's El Rastro, the Feira da Ladra flea market is the best place to hunt for bargains, knick-knacks, second-hand clothes and antiques. A market has been held here at Campo de Santa Clara square in Alfama since at least the 17th century, when it was still just a campo (field). The Feira da Ladra is only open on Tuesdays and Saturdays, usually from early morning until mid- or late-afternoon.
Try Roasted Cod at Zé da Mouraria
Codfish (bacalhau) is a staple of Portuguese cuisine, having been easily caught by Portuguese sailors and fishermen for centuries. There are lots of ways to serve it, but it's almost always dried and salted first. The huge portion of roasted cod at Zé da Mouraria, near Martim Moniz metro station, is considered one of the best in the city.
Gobble Down An Egg Tart
It would be tough to name a more famous pastry than the pasteis de nata (a Portuguese custard tart). Historic bakery Pastéis de Belém has been serving them up since 1837 and maintains a no-nonsense approach - queue up, get a bagful of warm tarts and enjoy outside among the bustle. The bakery's a good place to refuel after visiting Belém Tower.
Listen To The Lamenting Sounds of Fado Music
Fado music is a haunting style of singing accompanied by traditional stringed instruments. Songs are full of mournful longing and the style is said to have developed to express the sadness that Lisbon families felt when their sailors went off to sea. The Portuguese capital is one off the best cities in Portugal to see a fado performance, and many small restaurants and bars have fado music nightly.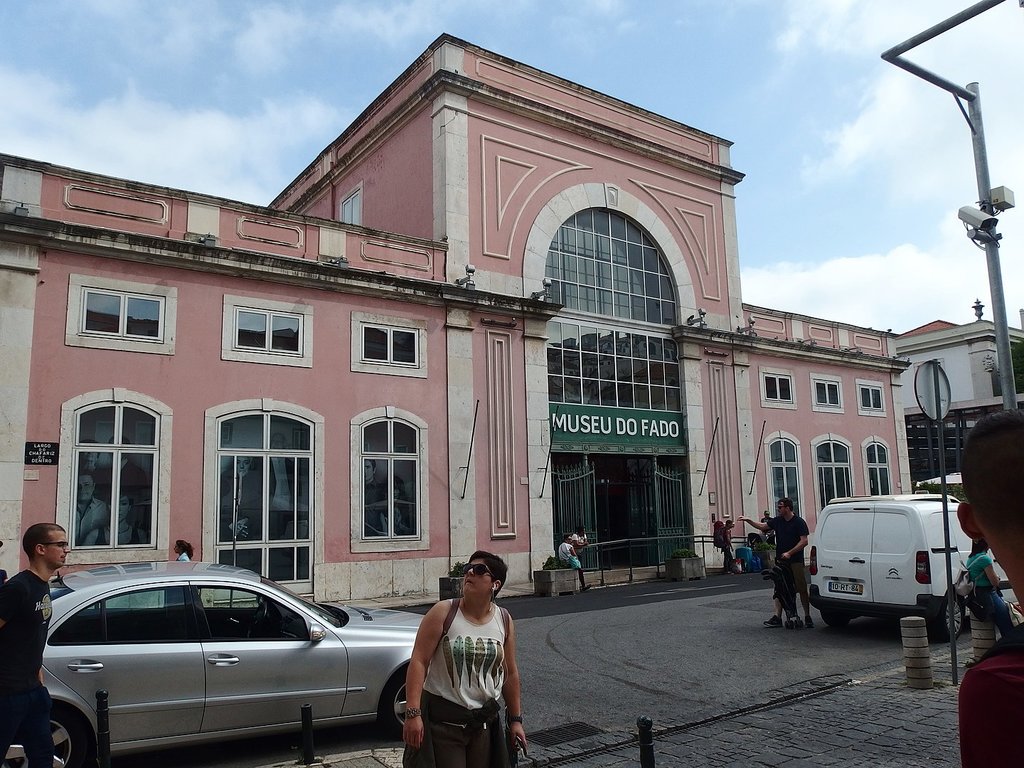 By Palickap - Own work, CC BY-SA 4.0, https://commons.wikimedia.org/w/index.php?curid=65330968Rise High On Funiculars and Elevadores
A city built on not one but seven hills, Lisbon has an extremely well-evolved transport network that incorporates funicular trams and a public lift (known as an elevador) to get up and down from the heights. Both the Elevador de Santa Justa and two of the three funiculars (ascensores) shuttle residents and visitors alike to and from the Bairro Alto (literally 'Upper District').
Watch the Sunset From A Barrio Alto Bar
Lisbon's highest neighbourhood, the Barrio Alto is known for two things: amazing views of the city and a lively nightlife. The best way to combine the two is to watch the sunset with a cocktail or local beer in-hand. The bar Park has become an Instagram phenomenon because of the views from its terrace. Alternatively, head to the Miradouro de São Pedro de Alcântara, a viewpoint park with several bars where you can grab a glass of local wine to take away.
Find somewhere to stay by checking out our hotels in Lisbon.