Dublin is by no means the largest of the European capitals, but it certainly holds its own in terms of top-notch visitor attractions. This charming city, straddling the banks of the River Liffey, packs an architectural punch, from medieval treasures to more contemporary honeypots, and there's plenty of attractive open spaces and family destinations to enjoy too. There's a lot more city to explore than you might think from its compact size, but if you need a quick rundown of the essentials, these are the top attractions in Dublin.
Dublin Castle
Dublin Castle has a chequered history, as the focal point of the British administration during seven centuries of foreign rule, but it's not to be missed. Built of the site of an earlier Viking settlement, the castle has variably served as a medieval fort, regal court and prison, and now has a dual-role Irish government complex and tourist hub.
Group tours take in the lavish State Apartments, Chester Beatty Library and Gallery, the quirky Bermingham Tower and pretty castle gardens. You can visit throughout the year, although the attraction closes periodically for state ceremonial events.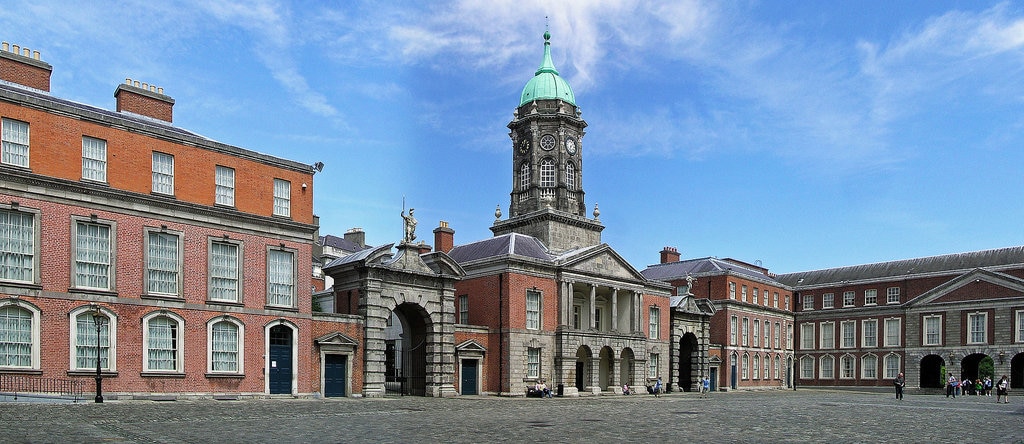 Dublin Castle - By Donaldytong - Own work, CC BY-SA 3.0, https://commons.wikimedia.org/w/index.php?curid=7196082
The Guinness Storehouse
You don't need a taste for Irish stout to appreciate the mighty Guinness Storehouse, home of Ireland's most famous export. Built on the site of Arthur Guinness' eponymous brewery, this converted fermentation house is an all-welcoming shrine to the 'Black Stuff'. You can see, smell and taste three centuries of brewing history on an interactive tour, before raising a celebratory pint above the Dublin rooftops in the 360-degree Gravity Bar.
The exhibition opens from 9:30am to 7pm from September to June, with the last admission at 5pm. Extended opening times in July and August allow you to visit from 9am to 9pm, with the doors closing at 7pm.
Trinity College
Ireland's oldest university boasts landmark architecture, landscaped gardens and interior treasures across its 40-acre campus. Begin your exploration in Front Square, taking in views of the 100-foot Campanile - the college's iconic bell tower - before heading inside to the Long Room library. This is where you can set eyes upon the exquisite Book of Kells, a 9th=century manuscript, among 200,000 other historic publications. Literature buffs take note: Oscar Wilde, Bram Stoker and Jonathan Swift are among the college alumni.
Opening times: 9:30am-5pm, Monday-Friday; Saturday mornings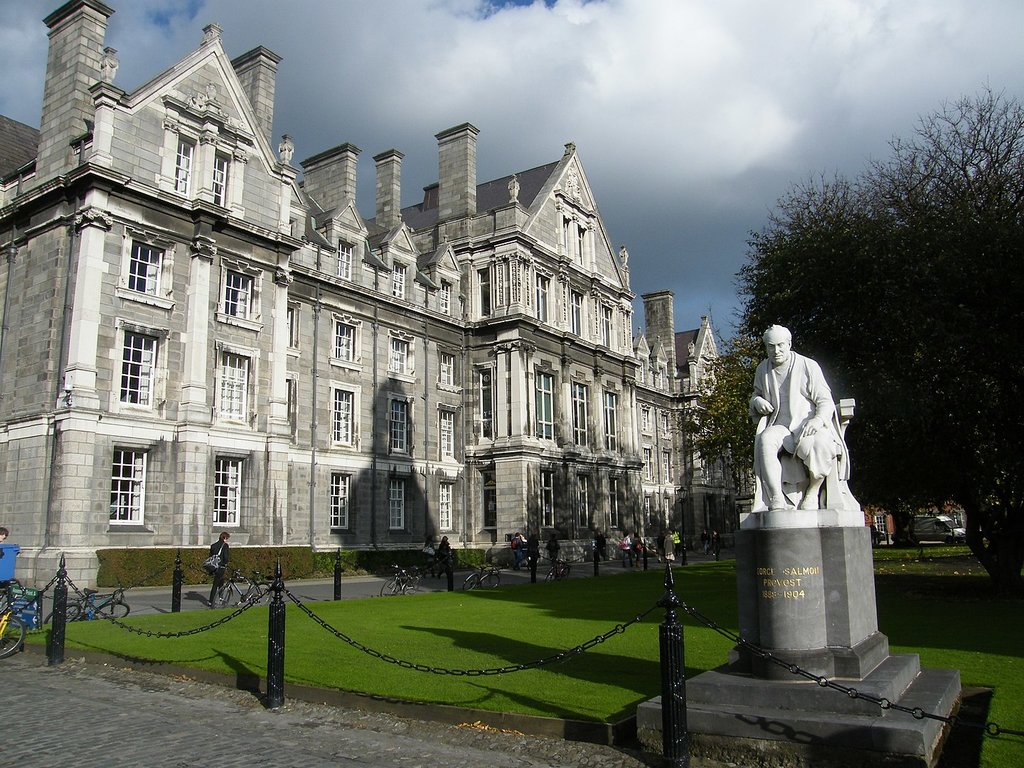 Di Pilgab - Fotografia autoprodotta, CC BY-SA 3.0, https://commons.wikimedia.org/w/index.php?curid=5078817St Patrick's and Christ Church Cathedrals
For many centuries, Dublin's two cathedrals dominated the capital's skyline. Today they compete for attention with more modern structures, but in terms of religious and cultural heritage, Christ Church and St Patrick's remain the city's beating heart. Dating from the 1100s, and regularly added to over the centuries, the twin Church of Ireland cathedrals provide calm sanctuary within an otherwise livewire capital.
Architectural jewels including the Great Nave in Christ Church and the St Patrick's Choir ensure there is always interest beyond visiting worshippers. It's a leisurely 10-minute stroll along Patrick Street between the two sites; you can explore both cathedrals at your leisure or join a guided tour.
Kilmainham Gaol
Two miles (3.5km) west of the city centre the eerie, intimidating Kilmainham Gaol Museum provides close insight into the history of Irish nationalism. During the 1916 uprising - the culmination of the lengthy struggle for independence - rebel leaders were imprisoned here for treason and ultimately executed. A guided tour of the 18th-century jail takes in three storeys of dingy cells, corridors and communal areas, along with the haunting Stonebreaker's Yard - once the domain of the hangman. Tours take roughly an hour, with advance bookings advisable to secure entry.
Phoenix Park
Europe's largest enclosed urban park is an oasis of calm in the western suburbs. The leafy 1,750-acre site features several impressive stately homes - including the official residency of Irish president - and a large, roaming herd of deer. A network of cycle paths and walking routes link up the great houses with the visitor centre, sports pitches and Dublin Zoo, which is also located within the walls. Over 400 animals live here, including dozens of endangered species.
Opening times: 7am-11pm for the park; zoo open 9.30am-6pm, Monday-Saturday and 10:30am-6pm on Sunday, subject to seasonal variations.
By Superchilum - Own work, CC BY-SA 3.0, https://commons.wikimedia.org/w/index.php?curid=28166004National Gallery of Ireland
Inside the National Gallery of Ireland on Clare Street you'll find the nation's most impressive collection of Irish art, complemented by a sizeable European collection and temporary exhibitions throughout the year. Admission is free.
Extended opening times on Friday and Saturday (9:30am to 8:30pm) allow you to call in during an evening out. You can combine your visit with an exploration of neighbouring Merrion Square, where you'll find some of Dublin's most exquisite Georgian architecture, plus a statue of local wit Oscar Wilde.