Disneyland Paris is one of the most popular travel destinations in Europe. Whether you're planning a visit during your trip to France or your sole reason for visiting Paris is to experience this magical place, our guide to Disneyland Paris will help you make the most of your time here.
About Disneyland Paris
Located in Marne-la-Vallée, a suburb of Paris, Disneyland Paris is about 45 minutes from the city centre by train. The resort area consists of 7 Disney-themed hotels, partner hotels, the Disney Village entertainment and shopping district, Walt Disney Studios Park and Disneyland Park.
The resort is larger than Disneyland Resort in California and smaller than Walt Disney World in Florida. They all offer gorgeous details, seasonal events, rides and other enchanting experiences.
If you're planning a trip to Disneyland Paris, it's best to visit during the Halloween or Christmas seasons for their unique festivities. The weather is also pleasant in the fall and spring.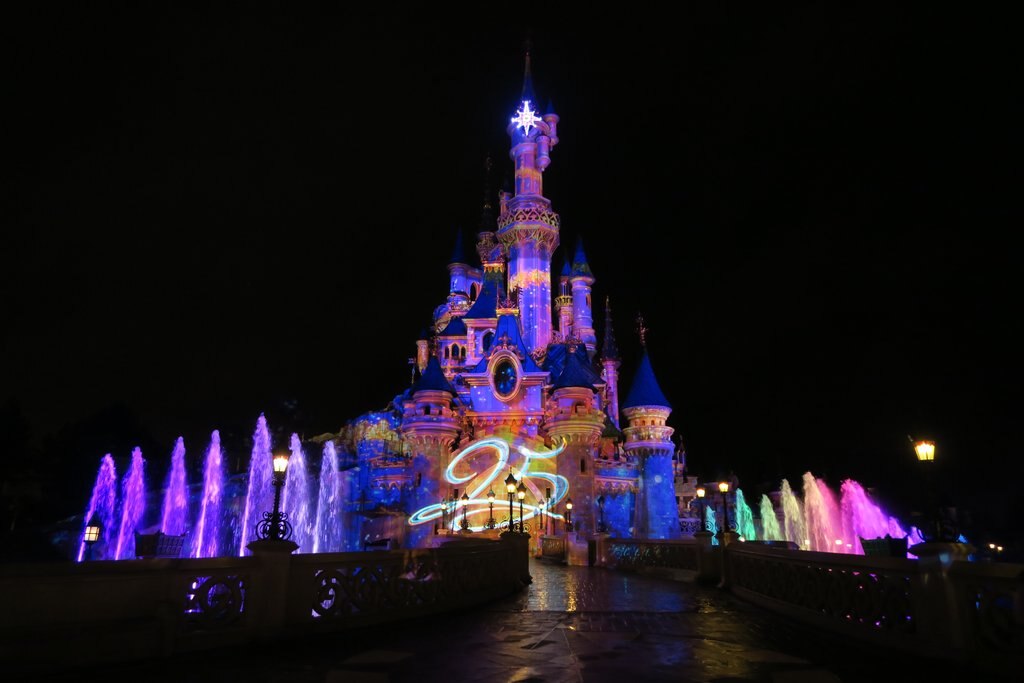 Things to see and do
If you're planning a 3-day trip to Disneyland Paris, you'll have plenty of time to explore the attractions at your leisure. The park is divided into four regions:
Fantasyland
Fantasyland, as the name implies, is focused on fantasy attractions. Here you'll find the iconic pink castle of Sleeping Beauty, classic children's rides and the Princess Pavillion, an area with attractions dedicated to Peter Pan, Snow White and the Seven Dwarfs, Alice in Wonderland and Pinocchio.
Adventureland
Adventureland is a place of exotic lands and adventurous experiences, with attractions featuring Aladdin and Princess Jasmine, the Pirates of the Caribbean and Indiana Jones. Though there's plenty of enjoyment for children, this area may be the favourite of adults as well. You'll find the Pirates of the Caribbean ride, the Indiana Jones and the Temple of Peril roller coaster and other themed rides.
Frontierland
Frontierland is an area modelled after the American Old West. You'll find many popular attractions for kids and adults, such as Big Thunder Mountain and Phantom Manor, a haunted-house attraction that follows the western theme.
Discoveryland
Discoveryland is an intergalactic region of Disneyland Paris. This is where you'll find Hyperspace Mountain and other Star Wars attractions.
Some can't-miss attractions and experiences include:
La Tanière du Dragon
La Tanière du Dragon, or the Dragon's Lair, is an attraction beneath the castle with an enchanting and spooky atmosphere. It's pitch black and features a sleeping dragon, but you're encouraged to spend some time there until the creature awakens. It's easy to miss the entrance, even if you're exploring the castle, so look for the signs.
Hyperspace Mountain and Big Thunder Mountain
Hyperspace Mountain and Big Thunder Mountain are two of the more thrilling adventure rides in Disneyland Paris. These rides get crowded quickly, even on quiet or off-season days, so it's best to visit them early in your day for the shortest wait.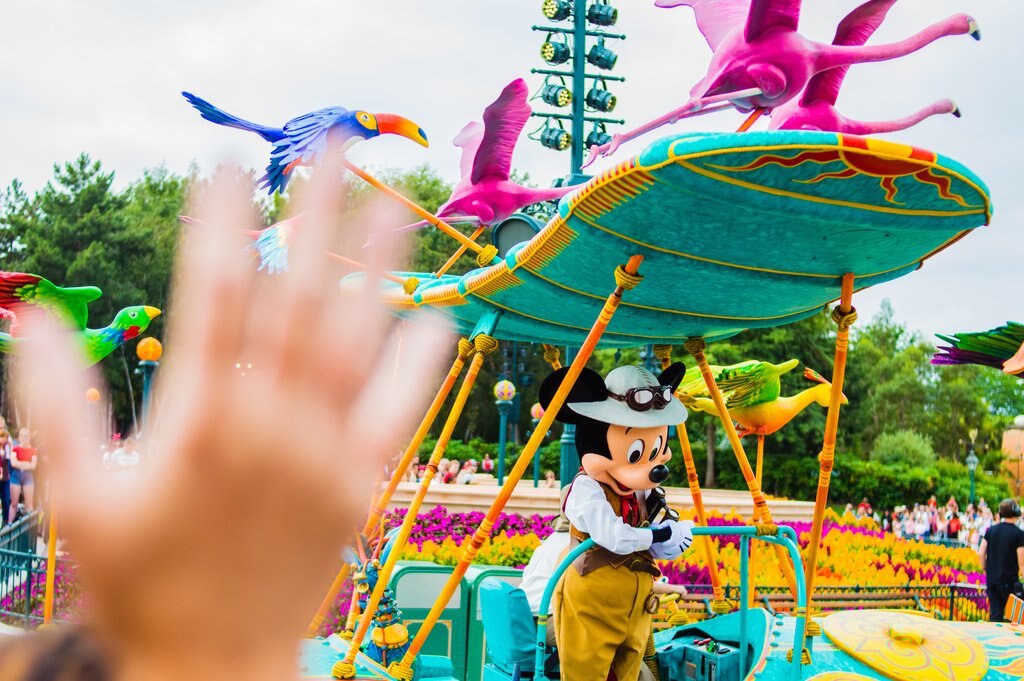 Classic rides
One of the highlights of Disneyland Paris is the collection of quintessential Disney rides, such as Dumbo the Flying Elephant, the Disneyland Railroad, the Pirates of the Caribbean and 'It's a Small World.' These rides are perfect for younger children and are more about enjoying the nostalgia than thrills.
Parades
Disneyland Paris features shows, character meets and parades during the day and night, depending on the season. As soon as you arrive, it's best to check the schedule and plan your day around the events you want to experience. The parades usually go through Fantasyland and Main Street U.S.A., so be sure you're aware of the location and plan enough time to arrive and get a good viewing spot.
Attending Disney Stars on Parade is a must due to its gigantic character-themed floats with elaborate design elements, charming characters and beloved songs. In the evening, the Disney Illuminations show, with fireworks and animations projected onto Sleeping Beauty's castle, is the perfect end to your day.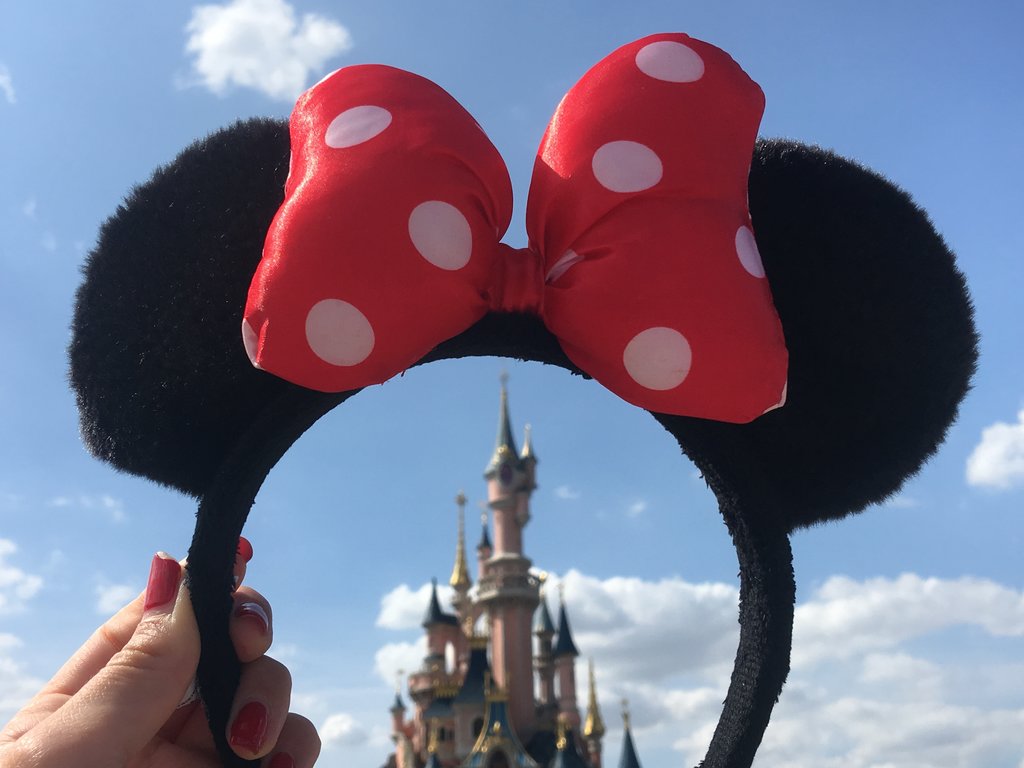 Adventure Isle
Adventure Isle is an adventure play area for children. It features caves, suspension bridges, obstacle courses, a pirate galleon and La Cabane des Robinson, or the Swiss Family Treehouse. Kids will enjoy hours of entertainment and excitement in Adventure Isle.
Disney Village
Disney Village is a themed area of the resort with numerous family-friendly shops and restaurants. It's a miniature version of Disney Springs at Disney World in Florida and features famous restaurant franchises, cinemas and souvenir shops. This is a great spot for a sit-down lunch or dinner outside of the park area.
Whether you're planning a holiday to Paris or solely to Disneyland Paris, you'll never run out of things to see and do. Check out our complete guide to prepare for your fun-filled trip to the magical world of Disney!