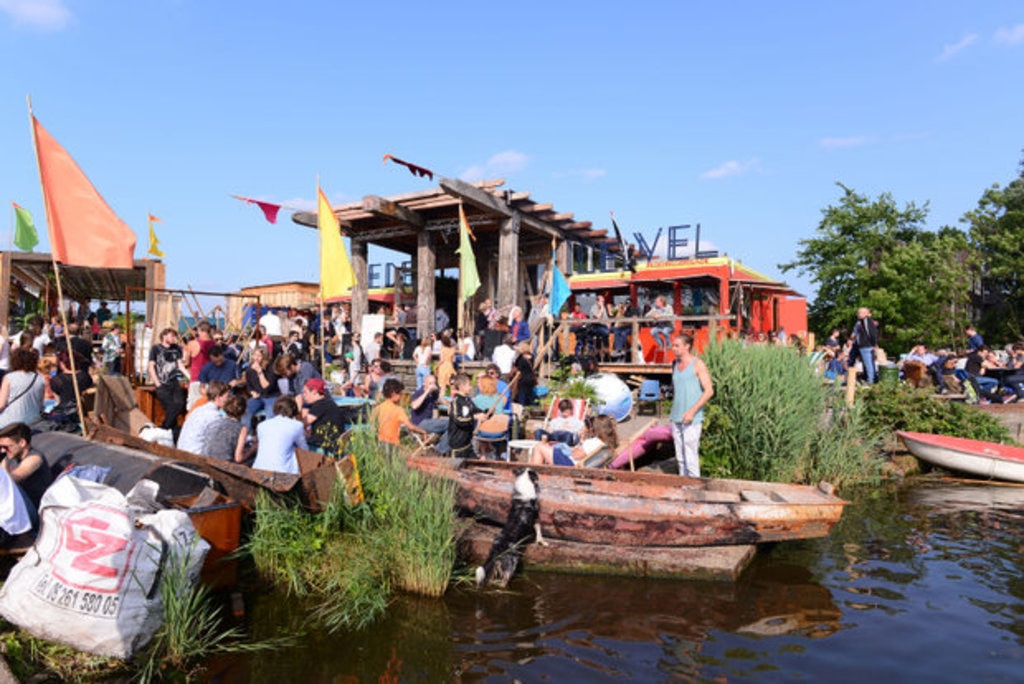 Finding somewhere to have a coffee in Amsterdam is easier said than done. We have quite a few types of outlets, so you don't want to find yourself in the wrong one by mistake. Though once you worked out which serves what, you could end up of in a quirky little gem of place.
But before I offer up some recommendations, here's a quick run through the coffee bar options.
Yes, it's perfectly possible to have coffee in a coffeeshop (koffieshop). However, it's unlikely to be the only thing you'll be having. You'll notice the place smells a bit funny, with quite a lot of people smoking various substances - legally. You can also smoke a joint in the street and many other public places, but it's a safer bet to have one in a coffeeshop. Though don't expect to have a beer here - that's illegal.
Cafés are the sort of place where you go for actual coffee. The Netherlands has a strong coffee culture, as we have the highest consumption per person in the world. Other countries don't even come near our lust for caffeine. Douwe Egberts is the most famous brand you'll find in almost any Duchie's house (where 76% of our coffee is consumed). We used to be happy enough with instant and filter brands, but in recent years we've become quality coffee drinkers, and the café scene is booming as a result.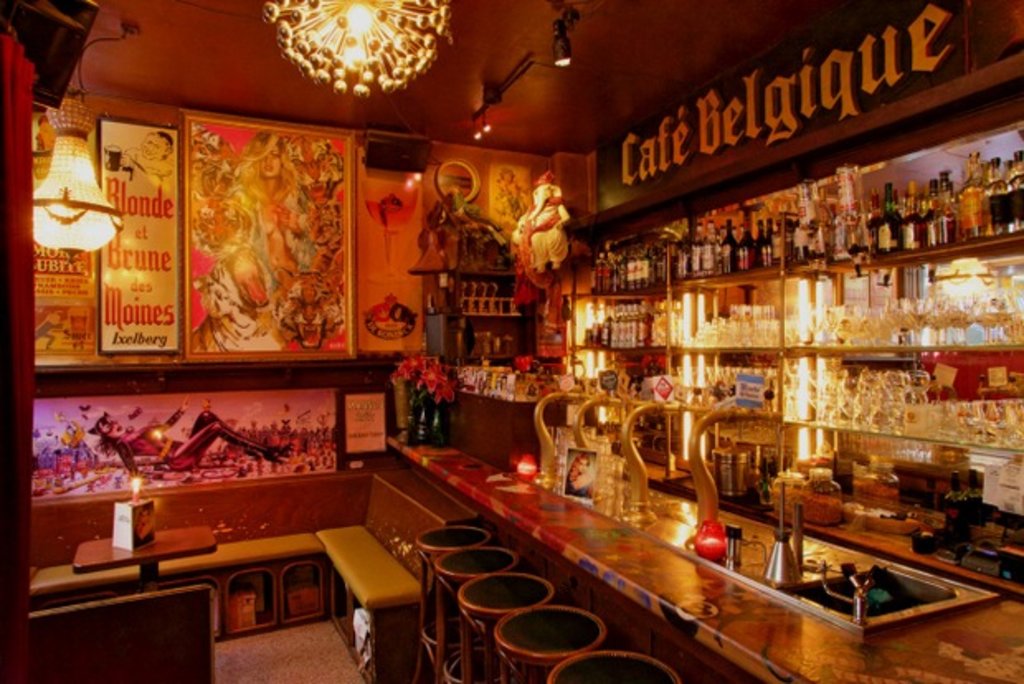 Kroegen, also called Bruine Cafés or Brown Cafés, are identified by their - you guessed it - brown interior, vintage look, bar with stools and the obligatory pool table. This is where to have a beer, or jenever. As a smoking ban is in place, you won't be hit by a blue haze of fumes - a blessing for our health, but an insult to tradition, plenty of regulars (stamgasten) would say.
Now that you're familiar with the coffee bar landscape, here's some of quirkiest places to visit.
For the ultimate vintage experience, you must try Café 't Mandje, in the middle of the red light district. This café, which opened in 1927, was one of the first places where gays and lesbians could be themselves. With its interior walls covered in pictures, the place is so special that there's a replica on permanent display in the Amsterdam Museum.
Nearby, you'll find another homage to the past in Café Latei, whose interior celebrates the sixties and seventies. Be warned though: if the bright colours don't blind you, the numerous lamps on the ceiling will.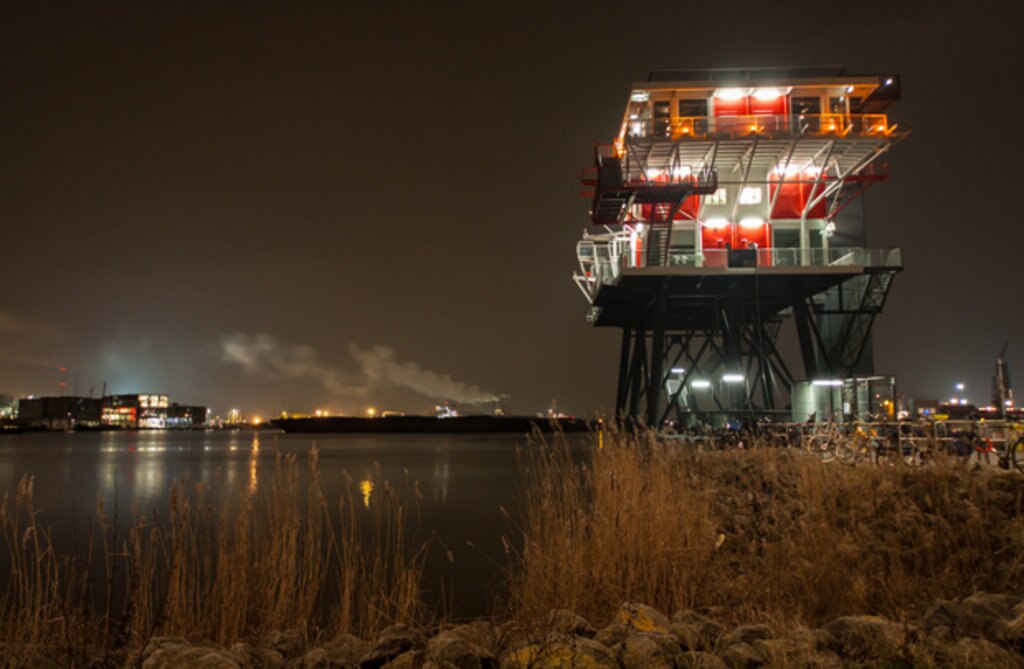 If you're strolling along Dam Square and have a major thirst for a Belgian beer (Who doesn't?), Café 't Belgique is just around the corner. There are over 50 beers on offer. It's the quintessential brown café, with its dark, cosy interior, and the vintage beer advertisements on the walls. Not one for claustrophobics though - the café is one of the smallest in Amsterdam.
One of the most interesting places to have a drink or bite to eat is the REM Eiland, a restaurant and café located on a former helicopter-landing platform. You'll have amazing views over the harbour and city while sipping your cappuccino.
From here, you'll also get a view of Amsterdam Noord, the hipster area of Amsterdam, where you'll find the most innovative new places to drink and eat, mostly tucked away in sea containers. Don't miss Café de Ceuvel, a popular hangout among young creatives to ponder life. It's a perfect place for summer drinks and vegetarian dishes.
And finally, although a bit out of the way, if you're after the ultimate feline experience, head for the newly opened Kattencafé Kopjes, the only cat café in The Netherlands. The name is clever as it works on two levels: 'kopjes' in Dutch means cups and the act of a cat nudging you for a cuddle (As a Dutchie, I'm quite surprised there is no equivalent word in English - it seems essential).
For the €3 entry fee, you get two uninterrupted hours of cuddles with the café's felines. After all, nothing accompanies tea better than a purring cat in your lap.
Fancy a coffee in one of these cafes? Book your hotel in Amsterdam and start planning your trip
Like this piece? You might also be interested in these ones:
Berlin: New Wave Restaurants Lead Culinary Revolution