Are you taking a city break to Lisbon anytime soon? If so, check out our guide to Lisbon's Metro - one of the most reliable and quickest ways to travel around the capital. With 4 underground lines and 55 stations, sightseeing, shopping and eating out across the city has never been easier. Make sure to get a copy of the Metro map on your first day in the Portuguese capital, or take a look online before you go, that way you can plan your journeys and save time while you're there.
Lisbon Metro history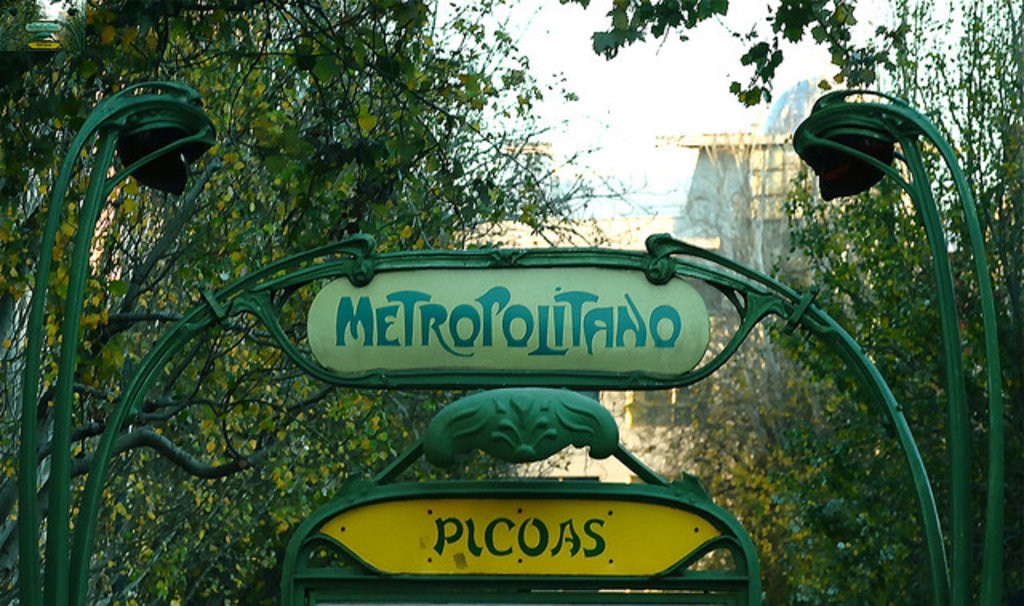 The Lisbon metro was opened in December 1959. At first, it had only one short connection route between Baixa, Jardim and Zoologico. In 1995 this was expanded, with the introduction of a second line giving travellers more travel opportunities between the capital's hotspots.
The red line was added in 1998 - this provided quick and easy travel to Alameda station where the ultra-modern exhibition grounds created for Expo 98 are still located.
It was only in September 2013 that the fourth line was introduced, an extension to Portelo Airport that aimed to provide easy transfer options from the airport to the red line, which then connects to all other lines.
Routes overview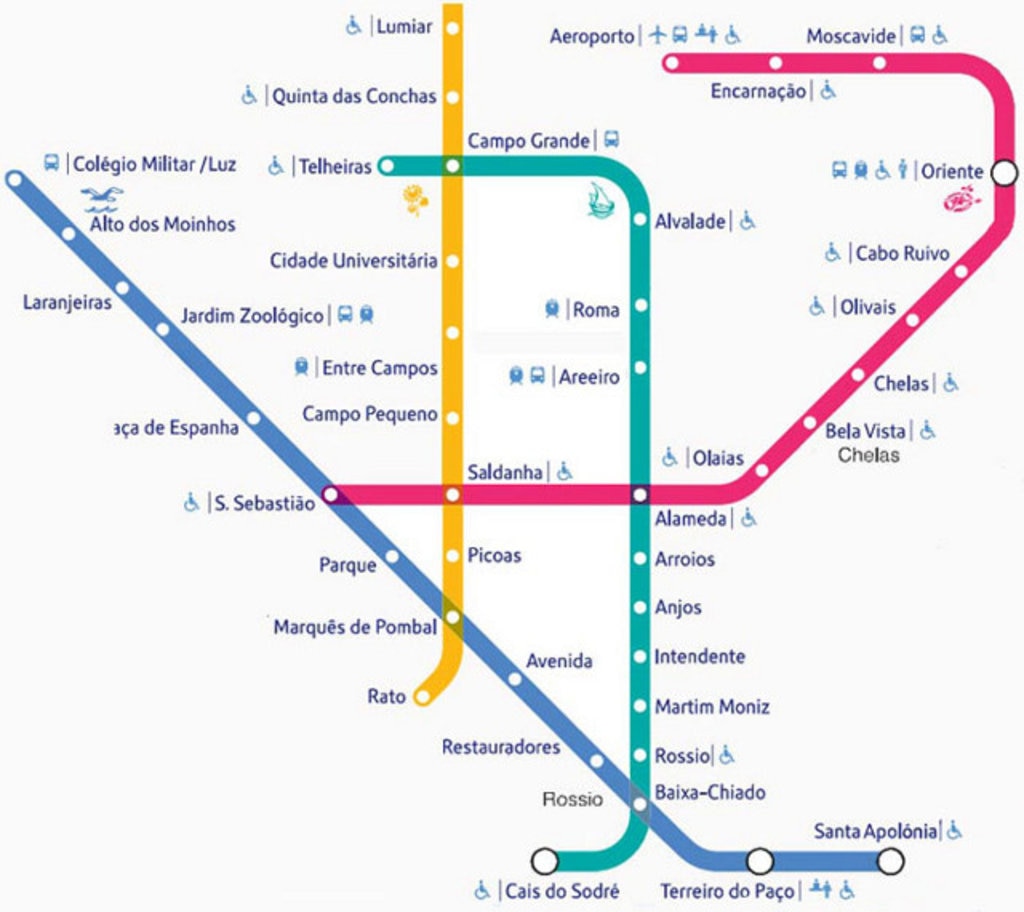 The Lisbon Metro has a total of four lines colour-coded red, blue, green and yellow. The red line, as mentioned above, connects to Expo Park, the airport and the other lines. The green line is where to head to explore the tourist area in Baixa, where you can enjoy sightseeing and sample some traditional Portuguese cuisine.
The yellow and blue lines can be used to travel to and from Lisbon's main avenues in the north region of the capital. Although these areas are less visited by tourists, these streets give you a glimpse of how the locals experience Lisbon - worth visiting if you fancy a more 'off the beaten track' type of visit.
Metro from the airport
The Metro is the recommended means of travel from the airport to central Lisbon. For only 1.40 Euro you can take the metro to Saldannal station (the financial centre of Lisbon) in only 15 minutes. For connections to the green line take the metro to Alameda, and to Sabestio for the blue line (see above). You'll find a Metro station within a 5 -10 minute walk of most hotels, so simply find out which station is closest before you plan your journey.
Lisbon Metro tickets and fares
Metro tickets can be purchased from ticket offices and ticket machines inside the stations. The machines are user-friendly and offer instructions in multiple languages including English, Spanish and Portuguese. Ticket prices for journeys (as of December 2014) are as follows:
€1.40 - Single
€2.80 - Return
€6.00 - 24 hour unlimited travel, which includes all Lisbon buses and trams.
These fares are loaded on a Viva Viagem card which can be purchased with your first ticket for €0.50.
Tips:
Make sure to keep your receipt after purchasing your tickets just in case there's a problem with your Viva Viagem card.
Be prepared to swipe your card to go through the barriers when getting on and off the Metro trains.
Metro trains are very frequent, with one arriving every few minutes on average during peak times. Don't panic if you miss one, you can always jump on the next!
The Metro opens at 6.30am and trains run until 1.00 am, so just double check you have enough time to catch one back to your hotel at night.
Have you used Lisbon metro before? Do you have any tips for your fellow travellers? Let us know in the comments box below.
Images by Pedro and David, used under Creative Commons License.