Naturally, Romans love their pizza, which is why you'll find this iconic, world-conquering dish being served throughout the Italian capital. From humble hole-in-the-wall joints to restaurants run by Michelin-starred chefs, pizza in all its varieties is available by the slice - ideal for those on the go - or whole, perfect for a laid-back sit-down meal. The Eternal City is also the best place to try pinsa, an oval-shaped pizza that is known for its very light base - a must if you want a more authentic experience. However you like yours, here's our guide to the best pizza in Rome.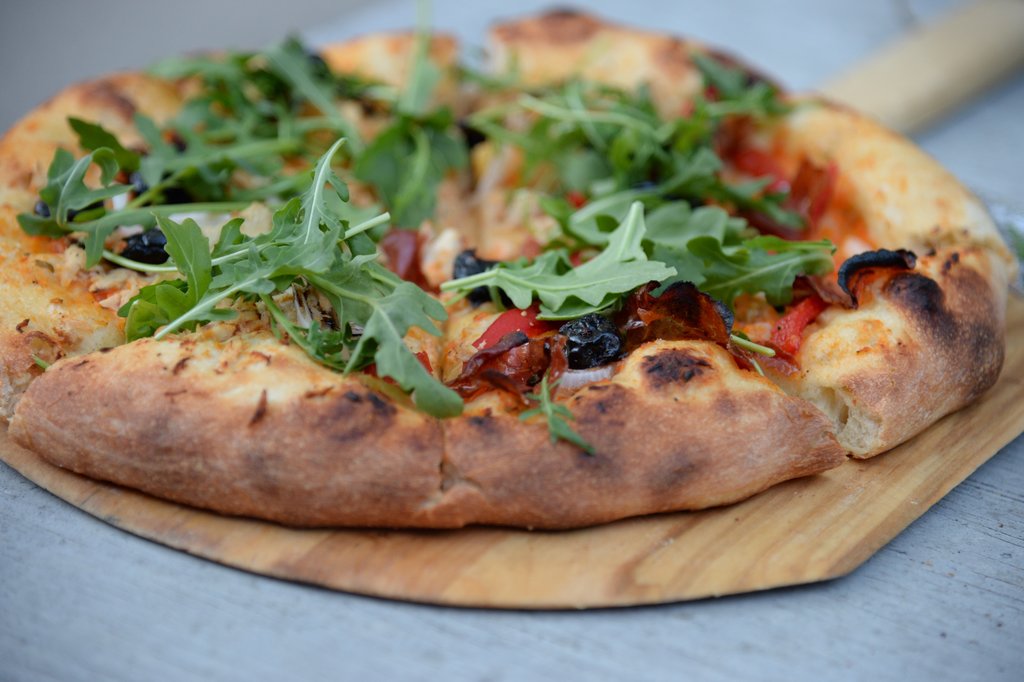 Pizzarium
Pizzarium is the brainchild of Gabriele Bonci, who opened his small place close to the Vatican back in 2003. While the bread is the star of the show - Bonci also has a bakery -the range of toppings is also a big draw, with ingredients sourced from the region around Rome. It also has a location at the Central Market, near Termini station. Pizzarium is open Monday-Saturday 11am-10pm.
Address: Via della Meloria, 43, 00136 RomaWebsite: www.bonci.it
La Pratolina
A short walk from the Vatican City in the Prati neighbourhood, La Pratolina is a local favourite and renowned for its pinsa. It's very particular about its ingredients, which include Italian flours, the yeast of 'pizza champions' and, among others, DOP buffalo mozzarella. extra virgin olive oil Note that the pizzeria, which was founded in 2001, is only open in the evening from 7:30pm, and is closed on Sundays.
Address: Via degli Scipioni, 248, 00192 Roma
Website: www.pizzerialapratolina.it
Pinsa & Buoi
Another good option for traditional pinsa is Pinsa & Buoi, a few steps from the Porta Maggiore gate. With an emphasis on local and regional cuisine, the star of the show is undoubtedly the puffy, crispy dough that is left to leaven for two to three days. The pizzeria is open daily 12pm-11:30pm, making it a good option for lunch or dinner.
Address: Viale dello Scalo S. Lorenzo, 15/17, 00185 Roma
Website: www.pinsaebuoiristorante.com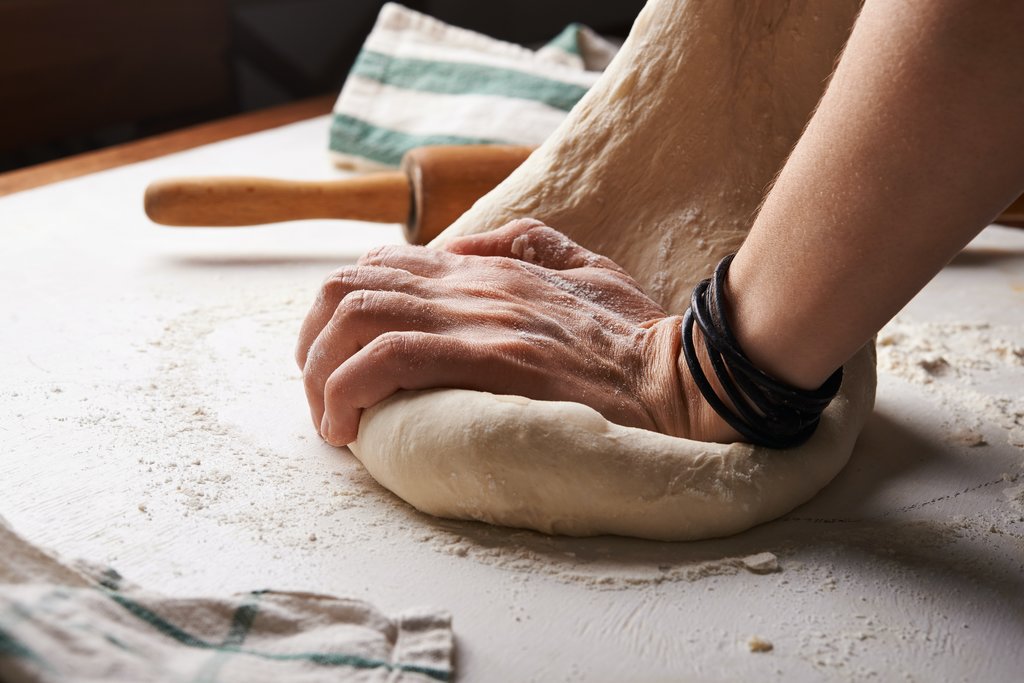 Antico Forno Roscioli
For pizza al taglio (by the slice), Antico Forno Roscioli is a fine choice. With a thin base and traditional toppings, this is kind of like a high-end fast food joint (although one from a family of bakers who have been producing their dough for four generations). Beyond the pizza, it has all sorts of baked goods on offer, including sourdough bread and bagels. It's open Monday-Saturday 7am-8pm, and on Sunday 8:30am-7pm.
Address: Via dei Chiavari, 34, 00186 Roma
Website: www.anticofornoroscioli.it
Seu Pizza Illuminati
Since it opened in 2018, Seu Pizza Illuminati has made quite the impression in Rome for its atmospheric design and gourmet approach to the art of pizza making - think a range of toppings from the traditional to more experimental. There is an impressive beer and wine list to go with your pizza, and the Trastevere restaurant is open 12:30pm-3:30pm and 7pm-12am on weekdays, and 7pm-12am on weekends.
Address: Via Angelo Bargoni, 10-18, 00153 Roma
Website: seu-pizza-illuminati.business.site
Pizzeria Piccolo Buco
If you're looking for pizza near the Trevi Fountain, head to Pizzeria Piccolo Buco. The pizza dough is leavened for 48 hours and baked in an oven that dates back to 1916, with a range that includes 'red pizzas' (featuring typical toppings); slightly more unusual 'white pizzas' (with ingredients like pears, potatoes and bacon); and specialty 'yellow pizzas', which feature a yellow tomato sauce base. Pizzeria Piccolo Buco is open Tuesday-Sunday 12pm-11pm.
Address: Via del Lavatore, 91, 00187 Roma
Website: www.pizzeriapiccolobuco.it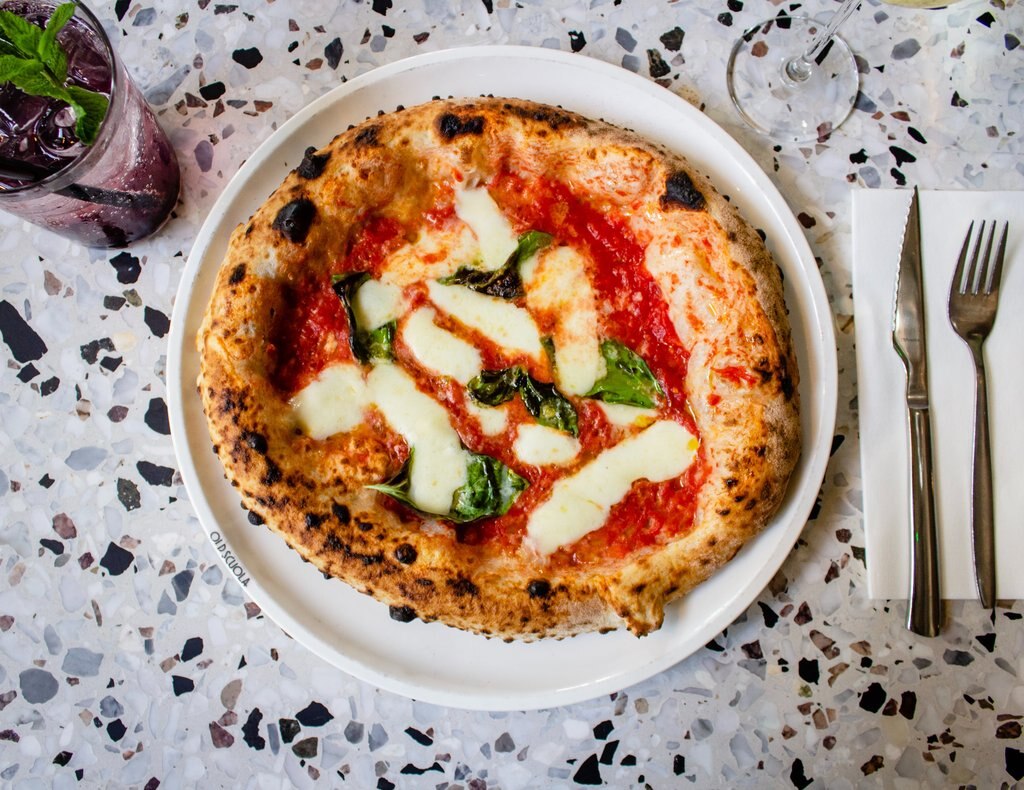 il Grottino a Testaccio dal 1936
The clue is in the name at "il Grottino", where they have been making traditional pizza close to the banks of the Tiber River since 1936. So, expect thin crusts and classic pizzas, including margherita, capricciosa and quattro formaggi (four cheeses). Popular with the locals, it's unsurprisingly packed on weekends when you can expect to have to wait for a table. It's open Wednesday-Monday 7pm-1am.
Address: Via Marmorata, 165, 00153 Roma
Website: www.ilgrottinoatestaccio.it
Giulietta
Want to know what happens when a Michelin-starred chef opens a pizzeria? Then head to Giulietta in Testaccio, which was founded by Cristina Bowerman. Pizza is taken very seriously here, so much so that it has two ovens - one for a Roman, and one for a Neapolitan. Giulietta is open daily 7pm-12am.
Address: Piazza dell'Emporio, 28, 00153 Roma
Website: www.giuliettapizzeria.it
Trapizzino
For pizza with a difference, check out the creations of Stefano Callegari at Trapizzino. His Trappizzini can best be described as pizza-dough cone that is filled rather than topped. Regular fillings include meatballs with sauce, double burrata with anchovies and a tongue with green sauce. There are also daily specials that vary according to the season. Trapizzino is open Monday-Sunday 12pm-1am.
Address: Via Giovanni Branca, 88, 00153 Roma
Website: www.trapizzino.it
If you're planning a trip to the Italian capital, have a look for hotels in Rome.