Devon is famed for its picturesque towns and stunning country scenery. Throughout Devon, there are quaint towns and villages that boast an array of fun experiences. Take a look at these 8 must-visit towns and villages in Devon to get ready for your trip.
1. Clovelly
With its cobbled lanes and twisting pathways by the sea, Clovelly is one of the most beautiful villages in Devon. Perched on the edge of a cliff, the village is subjected to the harsh winds of the sea, but it still retains a quiet atmosphere and charm. Many attractions can be found throughout the village, such as the Queen Victoria Fountain, the Chapel of St Peter, Mount Pleasant and the Kingsley Museum, a museum dedicated to the work of writer Charles Kingsley. You could spend hours exploring the cobbled lanes and checking out the fishing cottages by the harbour, or you can hire a boat to go out into the water and try your luck.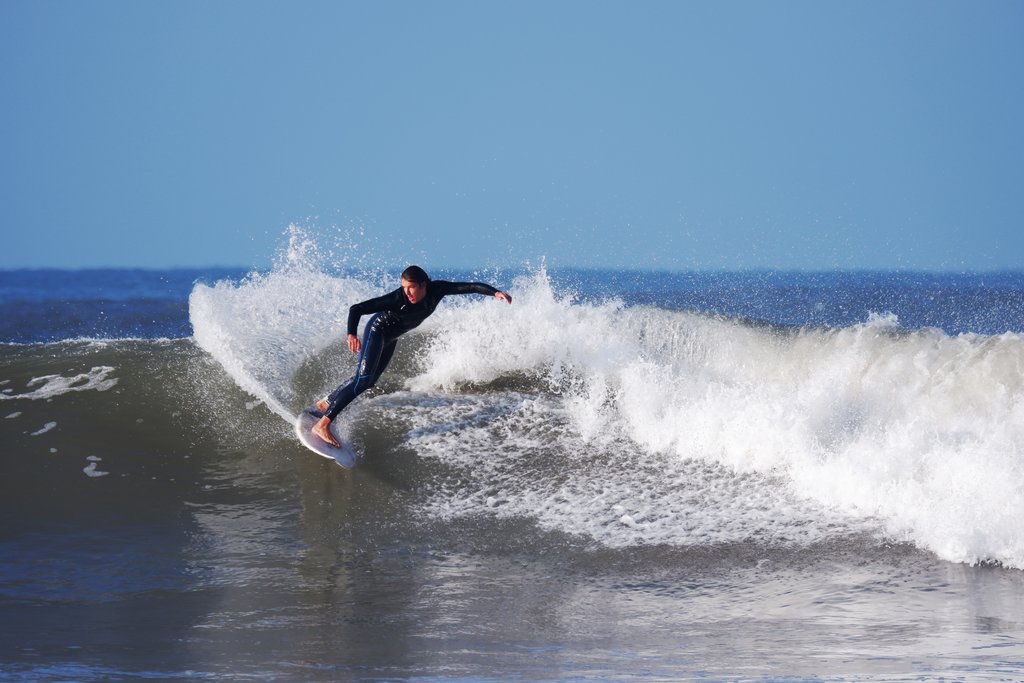 2. Croyde
Filled with sandy beaches and picturesque scenery, Croyde is an unspoilt village that oozes old-world appeal. Though the village is quiet, it's seen a boom of young surfers who come to take advantage of its excellent swells. Now, the village hosts an annual surfing and music festival and boasts a number of street-food-truck vendors. If you're looking for a day in the sun, the beaches on Croyde Bay offer clean, clear waters, sand dunes and sheltered areas that are perfect for young children.
3. Combe Martin
The village of Combe Martin combines gorgeous coastal scenery with quiet beaches and an array of attractions for all ages. Outdoor adventurers can spend time hiking on the cliffs by the sea or venturing into mysterious caves, as well as enjoying the water with kayaking or stand-up paddleboarding. Fun attractions for kids can be found in the area, such as the Combe Martin Wildlife and Dinosaur Park, which has an array of animals like meerkats and sea lions, and the Combe Martin Museum, a museum that chronicles local history and culture with unique artefacts. If you're bringing your dog on holiday, Combe Martin has plenty of dog-friendly beaches, restaurants and pubs, so you don't have to leave your pet behind.
4. Brixham
Located on Devon's English Riviera, Brixham is one of the region's most beautiful harbourside towns and boasts a strong seafaring heritage. Plenty of fishermen still work in the harbour and bring in seafood for the famous fish market and local restaurants. During the day, you can wander the streets to see boats going in and out of the marina, stroll along the waterfront promenade to see the historic lighthouse or sample dishes from the local cafes and restaurants near the water. If you want a little more adventure, you can try the South West Coast Path along the cliffs to see unrivalled views of the sea. Along the way, you'll see the Berry Head National Nature Reserve, which is home to a myriad of wildlife.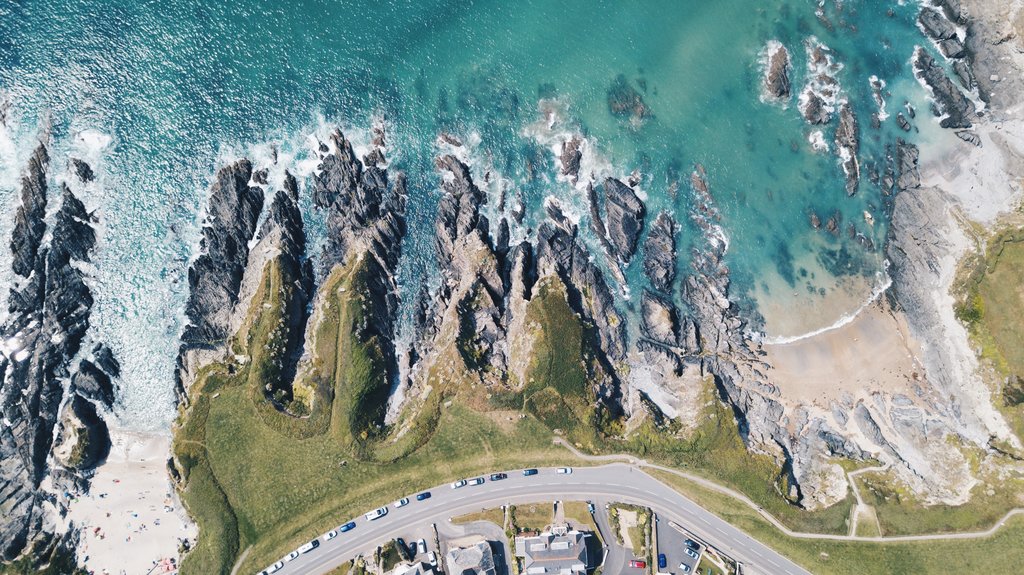 5. Woolacombe
Woolacombe is a quaint seaside resort that's a popular destination for families, outdoor adventurers and water sport enthusiasts. As part of the North Devon Coast Area of Outstanding Natural Beauty, Woolacombe has pristine beaches with clean water and calm surf that's ideal for children to swim. Nature lovers can enjoy exploring the natural area, which holds rare maritime heathland that serves as a habitat to animals like otters, moles, wild deer and rabbits. During the tourist season, you can enjoy classic seaside attractions like crazy golf, ice cream shops and delicious fish and chips.
6. Lustleigh
The classic village of Lustleigh is a hidden gem in Devon and one of its most attractive natural areas. The verdant valley and glistening River Teign are ideal for walks and hiking, especially as the valley moves up into the ridge. The village has many events throughout the year, including the famous Lustleigh Show, May Day and more. The village is also home to a charming church with gorgeous stained glass windows, as well as romantic tea rooms, picturesque cottages and lush gardens to explore.
7. Instow
Instow is a small village on the edge of an estuary. It draws visitors to its beach, which is ideal for birdwatching, a fun family day by the water, picnicking or just enjoying a day in the sun. The water is calm and quiet due to the sandbars that provide shelter from rough swells. If you're bringing young children, this is the best beach for families. Hiking is also popular in Instow, and hikers of all skill levels can hike the Tarka Trail to take in the views of the coast. If you prefer to stay inside, the Waterside Gallery offers a vast collection of works from fine artists and craftspeople in Devon for you to enjoy.
8. Lee
The small village of Lee is one of the lesser-known areas of Devon. Sheltered by the vast countryside, Lee is filled with charming pathways and narrow roads through the valley, so there's no limit to how much you can explore. Lee also has a popular cove beach that remains unspoilt by time and tourism. At low tide, the beach is serene and many rock pools are revealed for children to swim.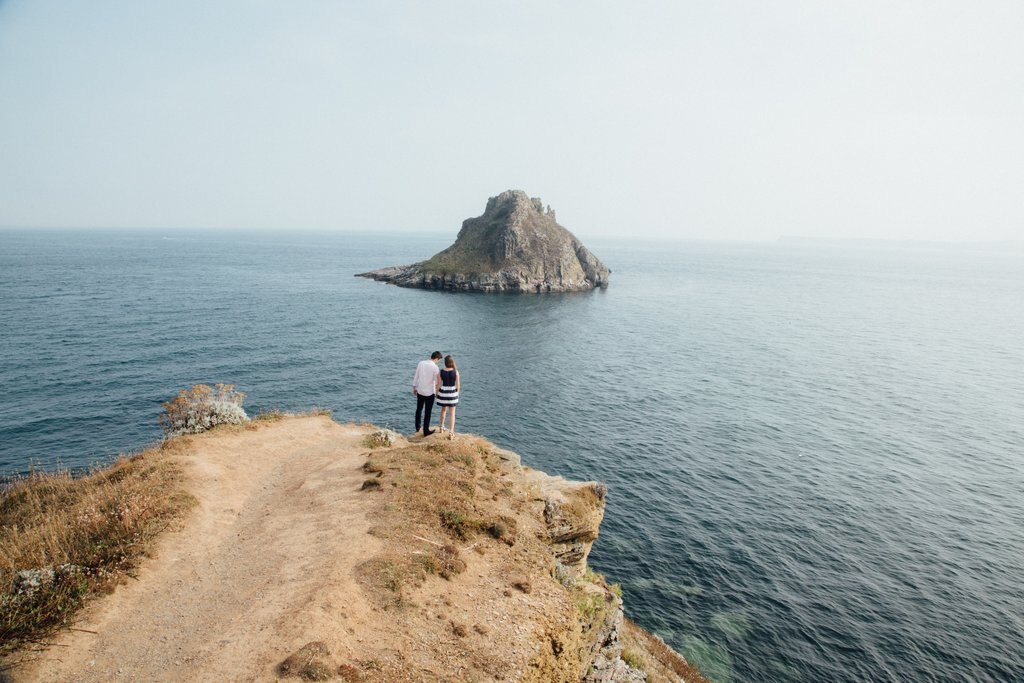 Ready to plan your trip?
There's so much to do and see in Devon, but if you want some local culture, be sure to check out these quaint villages and enjoy a laid-back experience. Visit Expedia to browse deals on Devon hotels and plan your next holiday!