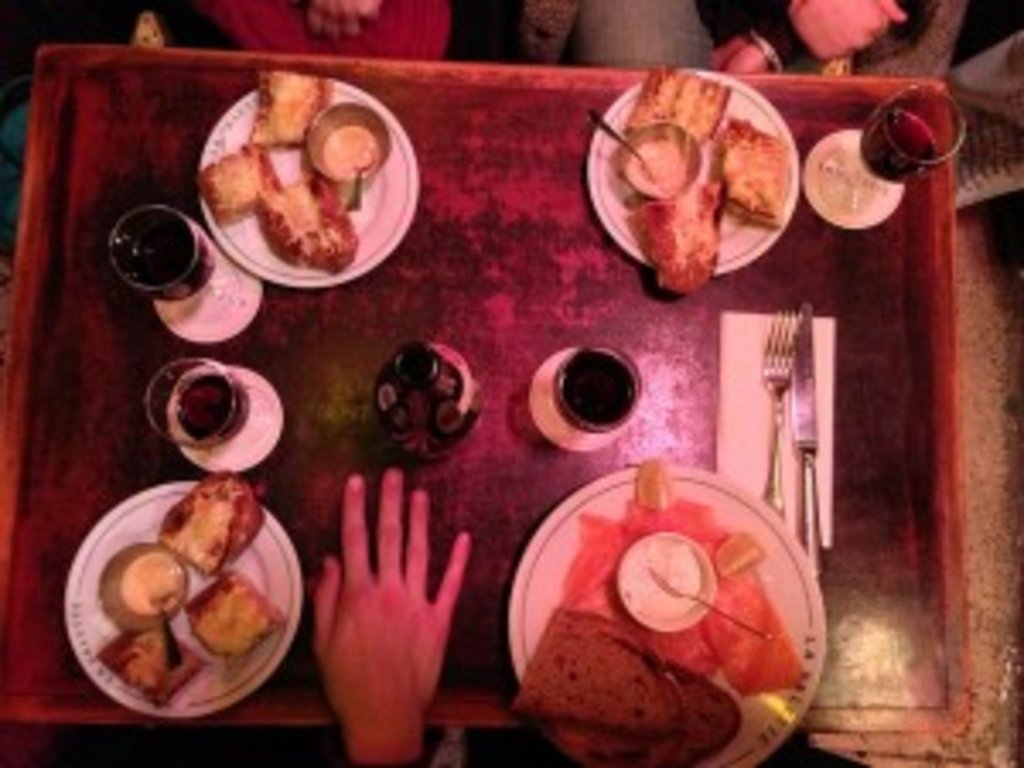 Paris is the City of love, light and a place where even the cemeteries are charming and romantic. But, Paris is also the perfect destination for wine lovers. Yes; Whoever visits la ville de la Seine will soon understand why the French couldn't be happier about life, enjoying a glass of wine and eating delicious cheese. Travelling to the French capital can be the
perfect chance to find out for yourself that there's always a glass of good wine behind what they call "La vie en Rose". Because I love wine and happiness, here is my favourite selection of wine bars in Paris. Image Source
1. Le Vingt Heures Vin: Bohemian-Friendly bar in Montmartre In the heart of Montmartre, you´ll love this place from the first instance. From the unique design to the delicious selection of wines, this bohemian-friendly bar á vins will be the best stop ever after visiting famous museums in the area such as Le Sacré Coeur or Le Moulin Rouge. If you are thinking about travelling to Paris in October you´ll be in luck! On the first weekend of October you'll discover the most famous yearly autumn festival. Fêtes de Vendages de Montmartre aims to celebrate the tradition of wine-making in Paris. Prepare yourself for concerts, art and dance performances graving a glass of red wine!
Le Vingt Heures Vin: 15, 17 rue Joseph de Maistre - 75018 Paris
2. La Trinquette: The best Cheese &Wine in the Centre Between Les Halles and Republique, La Trinquette is probably one of the greatest wine bars in Paris. Opened by three young wine lovers from South West France, this place is perfect for a short stop while visiting Le Forum de Les Halles or the charming and very famous Rue de Rivoli. Reasonably priced, it will encourage you to stay for hours thanks to its exquisite selection of regional cheeses and many other French snacks. A good tip: Go before 7pm, as the place gets incredibly crowded! Good cheese & wine and cool waiters! What more could you ask for?
La Trinquette: 67, rue des Gravilliers - 75003 Paris
3. Le Cinquante: A retro bar in East Paris By the very cinematographic Canal Saint Martin, this wine bar is the type of place where people easily fall in love. As its name indicates, Le Cinquante is an institution for lovers of the 50s. The old furniture will take you back to the days when women used to wear red lipstick and men wore cords while smoking, and drinking a bottle of Bourdeaux. But wines and atmosphere are not the only good things at this fifties bar á vins. Live music is also available here to make your Parisian night even more enjoyable. If you like jazz, don't hesitate to pop in!
Le Cinquante: 50, rue de Lancry - 75010 Paris
4. Les Papillions: One of the oldest wine bars in Paris The famous Rue Mouffetard is one of the most famous, charming and historical streets in Paris. It will surprise you through a succession of small cafés, vintage clothing boutiques and of course, wine bars. Near the Marché de Patriarches, there´s a little wine paradise called Les Papillions, which remains in the days of May 68. This is a mythical place on the Left Bank, so you won´t feel far from the stories written by Hemingway in his famous novel A Moveable Feast!
Les Papillions: 139 rue Mouffetard -75005 Paris
5. La Palette : An artist wine bar on the Left Bank In the heart of Saint-Germain-des-Prés, La Palette is home of local art students and retro Parisians looking for a glass of Beaujolais and good conversation. With a lovely terrace to enjoy during the summer time, La Palette offers the perfect combination of decoration & atmosphere. At La Palette is definitely worth standing at the bar, so you can feel the real French charm. And let's be honest, who doesn't want to experience the Parisian charm?
La Palette: 43 rue de Seine, Saint-Germain-des-Prés - 75006 Paris
Paris is always beautiful but it is even more so while indulging in a glass of French wine. If you think you can still handle more grape tasting, there is another stop waiting for you. Le Musée du Vin (5, Square Charles Dickens) close to the Eiffel Tower will explain you the feature of marriage between France and this antique drink. There's no doubt that it is one of the most amazing stories hidden behind this heaven called Paris.