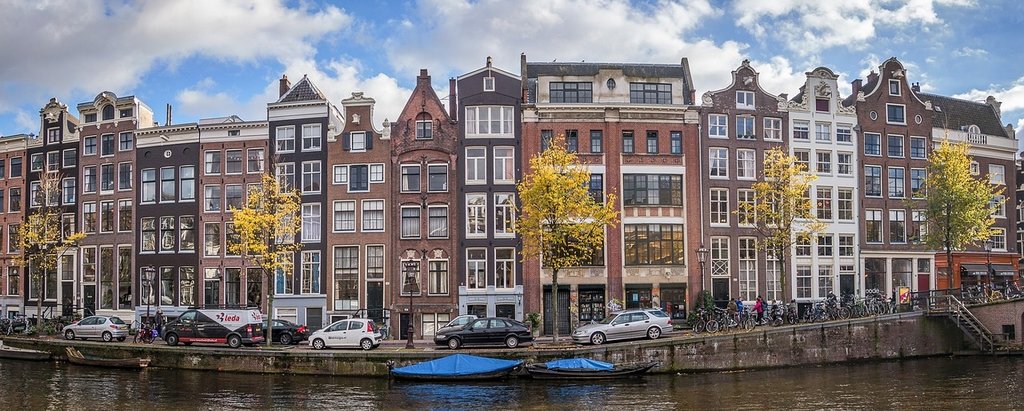 The picturesque scenes of Amsterdams canals, coffee shops and the Red Light District translate well unto the big screen. So over the years the city has been the backdrop for many famous films. With its gorgeous, photogenic houses and buildings, this city can be recognised in quite a few films. Not just in memorable scenes but also because of the fantastic backdrop Amsterdam has to offer. Here are five locations in Amsterdam you might recognise from your favourite films.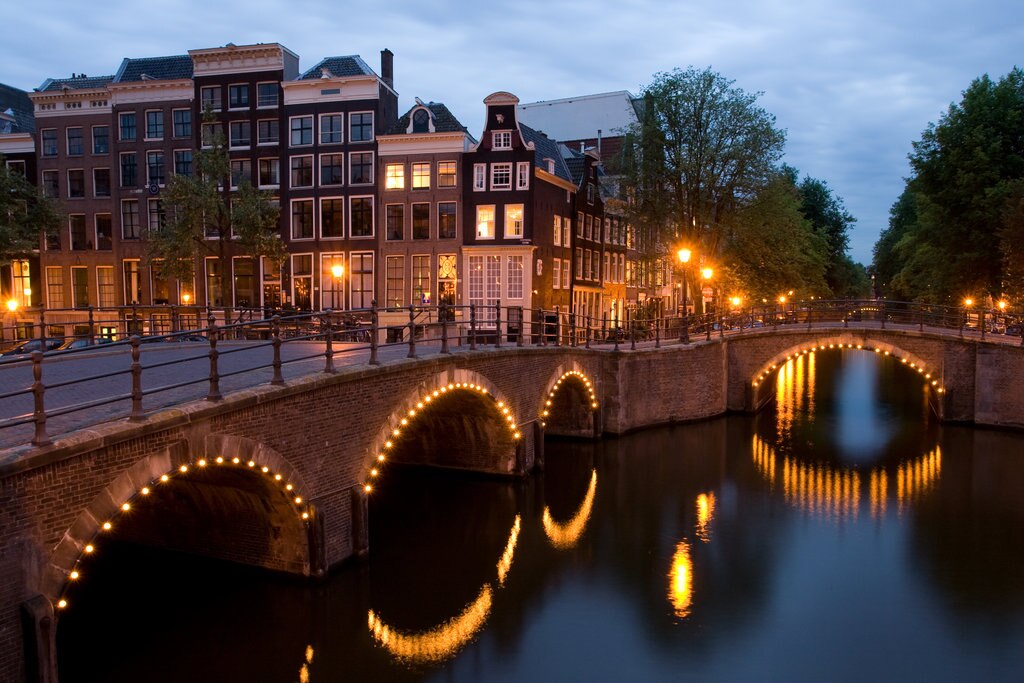 1. The Fault in Our Stars - 2014
One of the most popular locations over the past years, especially with teens, is the bench from The Fault In Our Stars. This bench plays an important role in the film, as leading characters Augustus and Hazel share a life-defining moment there. The bench mysteriously disappeared for a little while but has been re-installed. You can find the bench at the intersection of the Herengracht and Leidsegracht. Even though it looks like any average bench, fans certainly know the story behind it.
Location: Leidsegracht 4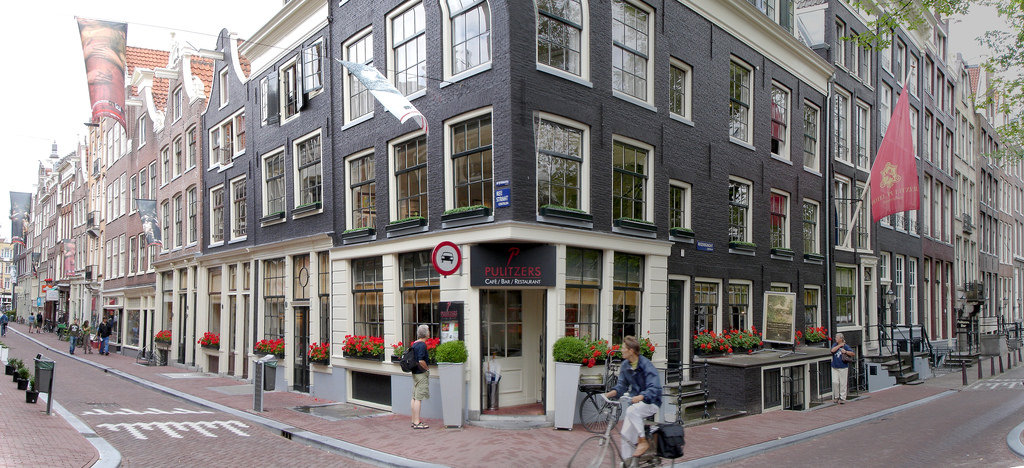 2. Ocean's Twelve - 2004
After an adventure in a Las Vegas casino, Danny Ocean and his team reunite to travel to two destinations in Europe. One of which is the Dutch capital, Amsterdam. Here they hop around the city while trying to pull off a heist. The group stays at the Pulitzer Hotel and from then on, many sights pass on by on screen. They also visit a coffee shop (De Dampkring) that you can visit yourself.
Locations:
Pulitzer Hotel - Keizersgracht 224
Coffeeshop De Dampkring - Handboogstraat 29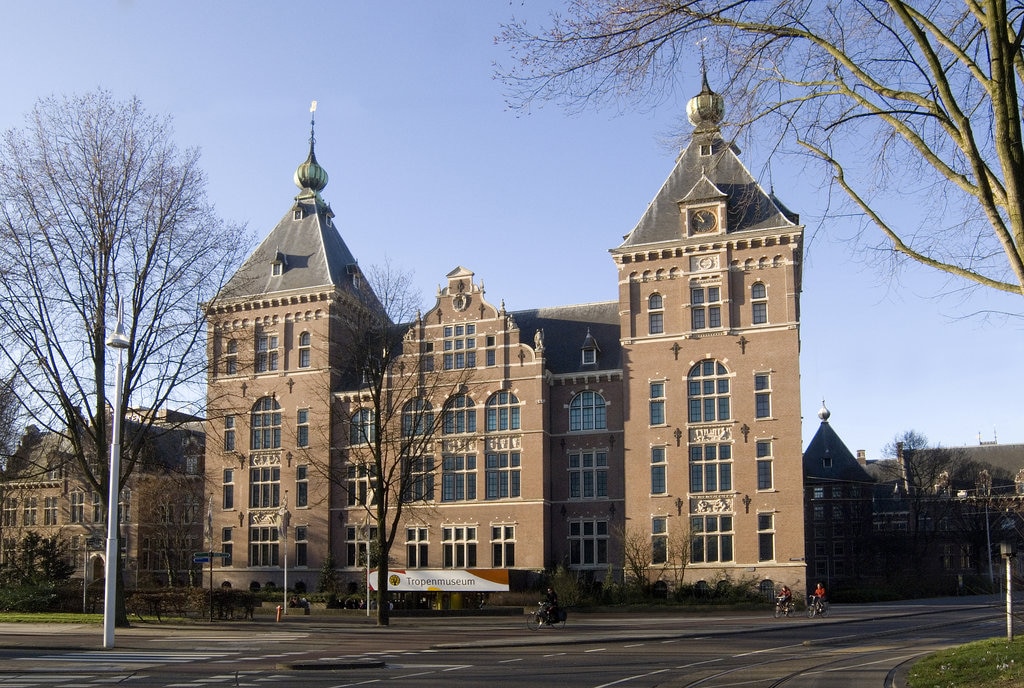 3. Black Book (Zwartboek) - 2006
This Dutch movie is one that has won many awards in the Netherlands. The story revolves around a young woman (played by Carice van Houten, known as Melisandre in Game of Thrones) that discovers that the best way to defeat your enemies is to become one of them. She does so during World War II in Nazi-occupied Netherlands. In this film, many locations in the Netherlands are shown but the most memorable spot in Amsterdam is definitely the Tropenmuseum. This location is used as the SD headquarters in the film and some important scenes take place here.
Location: Tropenmuseum - Linnaeusstraat 2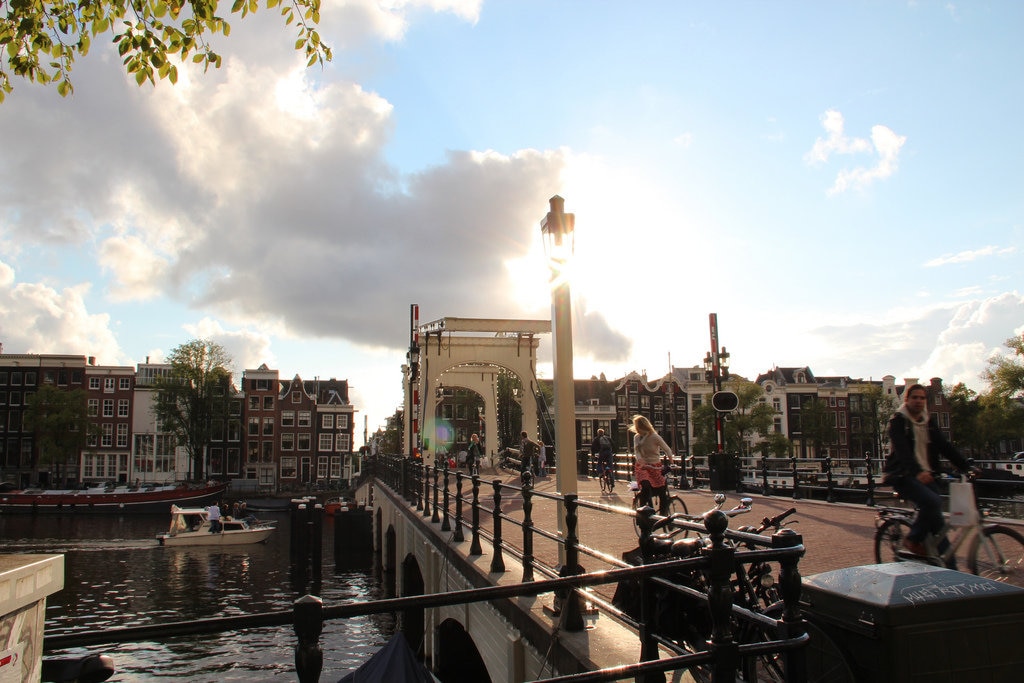 4. Diamonds Are Forever - 1971
The one and only James Bond has also paid a visit to Amsterdam, albeit many, many years ago. This was back in the day when Sean Connery portrayed 007. On his trip to Amsterdam, he investigates diamond smuggling. The most memorable scene is by the Skinny Bridge (Magere Brug), where the home of the smugglers contact (Tiffany Case) also happens to be located.
Locations:
The Skinny Bridge (Magere Brug) - Between Keizersgracht and Prinsengracht
Tiffany Case's house - Reguliersgracht 36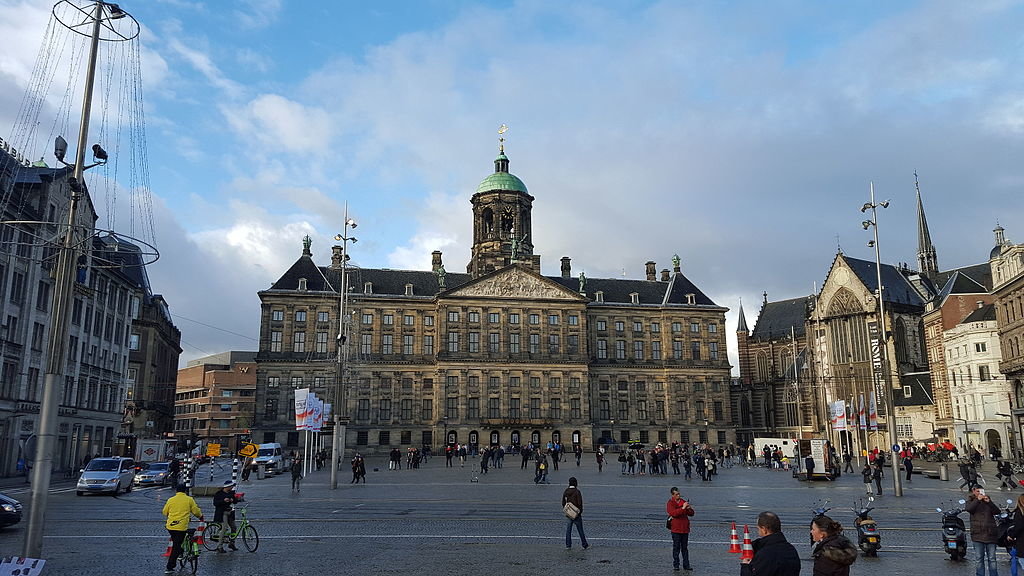 5. Girl with a Pearl Earring - 2003
This film centres around Dutch painter Johannes Vermeer, and has an international cast including Scarlett Johansson and Colin Firth. We don't get to see that many famous actors portrayed against our lovely capital, so don't mind us being excited. Girl with a Pearl Earring is about a maid that becomes Vermeer's inspiration for one of his most famous works. In the film, you can spot many different parts of Amsterdam but one of the most recognisable locations is the Royal Palace of Amsterdam on Dam Square. And if you wish to see a Vermeer in real life, then visit the Rijksmuseum.
Location: Royal Palace of Amsterdam - Dam Square