With the wedding of Prince Harry and Meghan Markle fast approaching, you're not alone if you've become a little bit more intrigued by everything royal. If you've ever wondered what it would feel like to be a member of the royal family, you're in luck - there are plenty of castles around the United Kingdom that you can stay in for yourself. From England to Wales, Northern Ireland to Scotland, here are some of the best castles to stay in in the United Kingdom.
Also make sure to check out our royally inspired deals on hotels!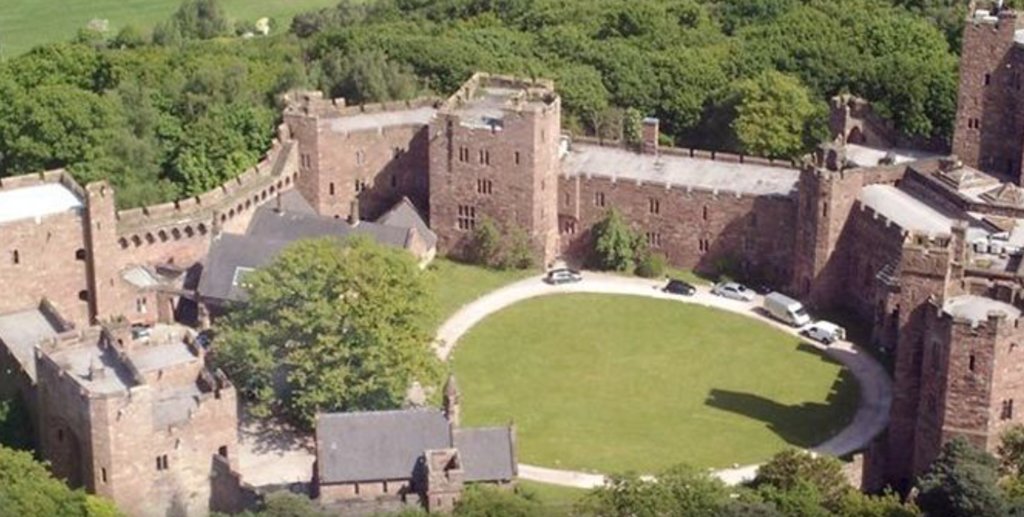 1. Peckforton Castle, Cheshire
If you're looking for a real-life fairy tale, you can't beat staying in a castle in the English countryside, especially if it's in the heart of a beautiful forest. This is the case with Peckforton Castle in Cheshire. Completed in 1851, this castle hotel is now home to 48 rooms, two fantastic restaurants, and even a spa. If you fancy feeling like a king or queen for a while, this is definitely the place to stay.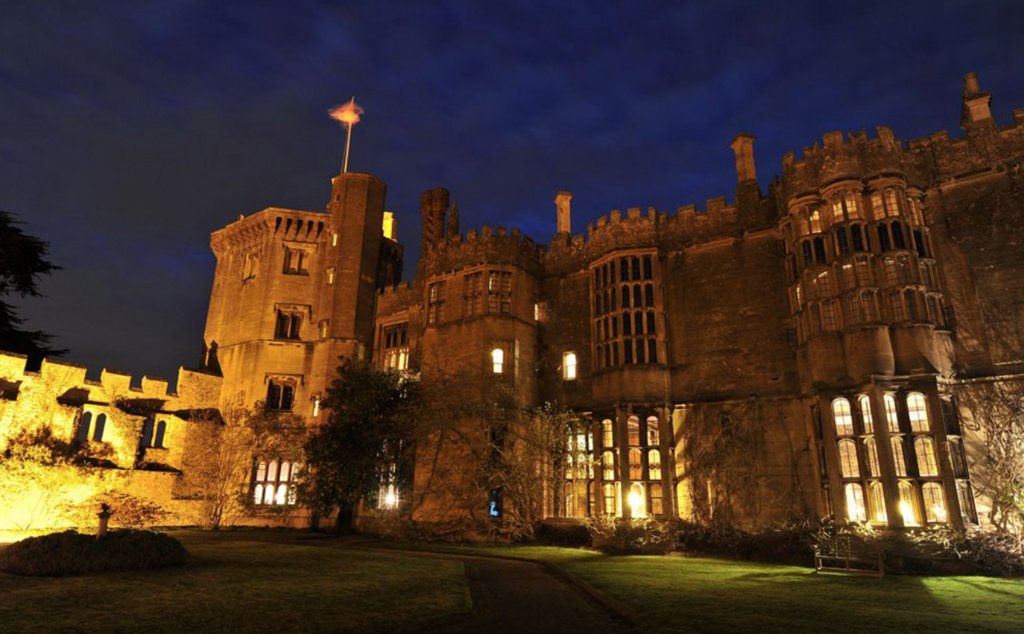 2. Thornbury Castle, South Gloucestershire
For a taste of Tudor luxury, head to Thornbury Castle in South Gloucestershire. A perfect base for exploring Bristol and the surrounding area, this exquisite manor, once owned by Henry VIII, has a history that dates back to the 10th century. With 28 hotel rooms, a grand hall, a dungeon dining room and even a few activities the Tudors may have enjoyed (archery and falconry), you're sure to walk away feeling like a royal.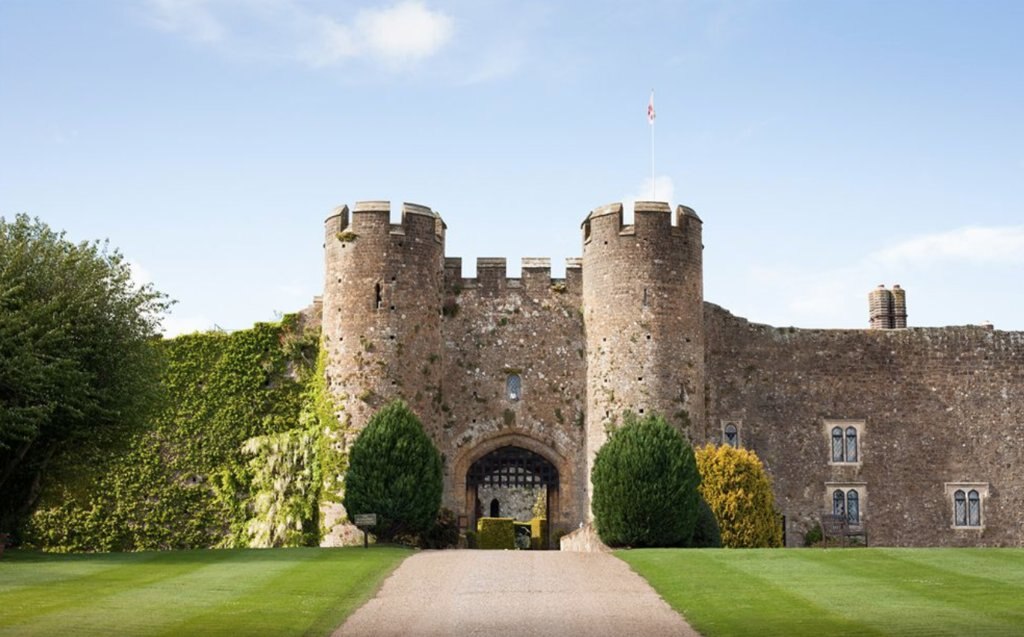 3. Amberley Castle, West Sussex
For all those aspiring princes and princesses, Amberley Castle, found in West Sussex, could soon feel like a home away from home. With 19 luxurious rooms to stay in, this castle can date its history back to 683 AD. It's also a fantastic base for exploring the rest of West Sussex, from the surrounding countryside to the stunning coast.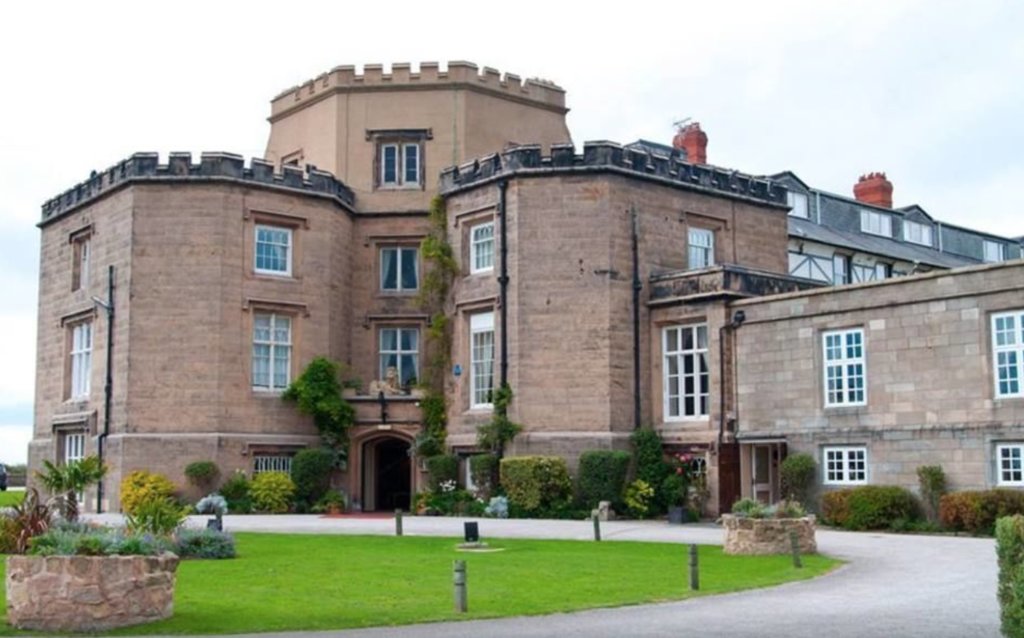 4. Leasowe Castle, Wirral
Leasowe Castle on the Wirral Peninsula, first established in 1593, is now home to 47 modern rooms, many of which overlook the water. A great restaurant and space for parties and conferences make this castle hotel a unique spot to stay in near Liverpool.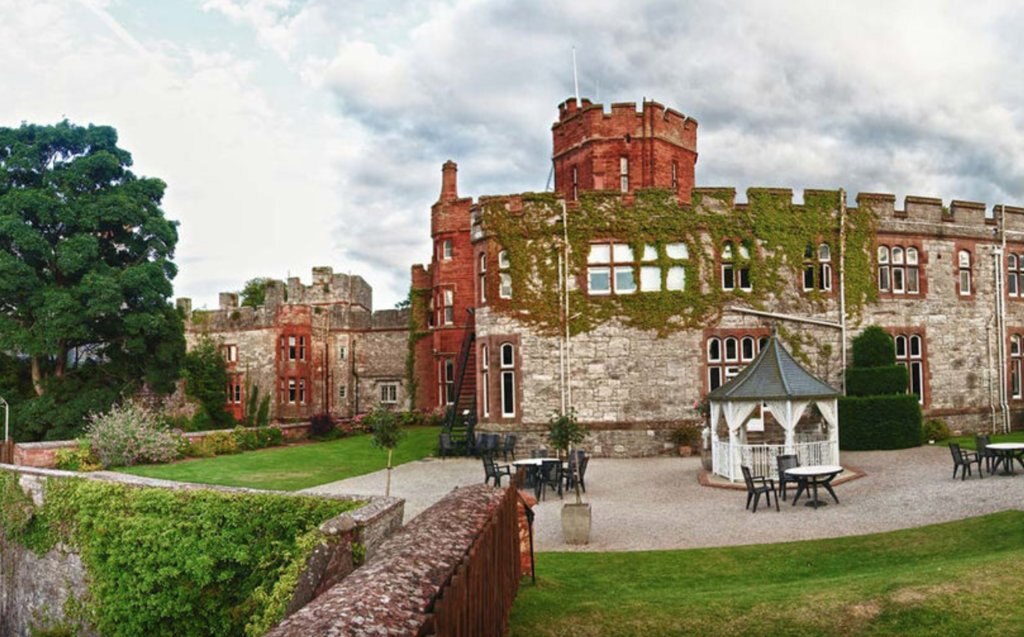 5. Ruthin Castle, Wales
Ruthin Castle in Wales has one of the more impressive histories of castles you can stay in in the UK, with ties to the legend of King Arthur, Henry VIII, and Elizabeth I. If you're looking for a romantic getaway, this grandiose medieval castle is tucked away in the Welsh countryside, but also offers a spa, a restaurant and bar, and even themed medieval feasts. Perfect for the budding regal enthusiast.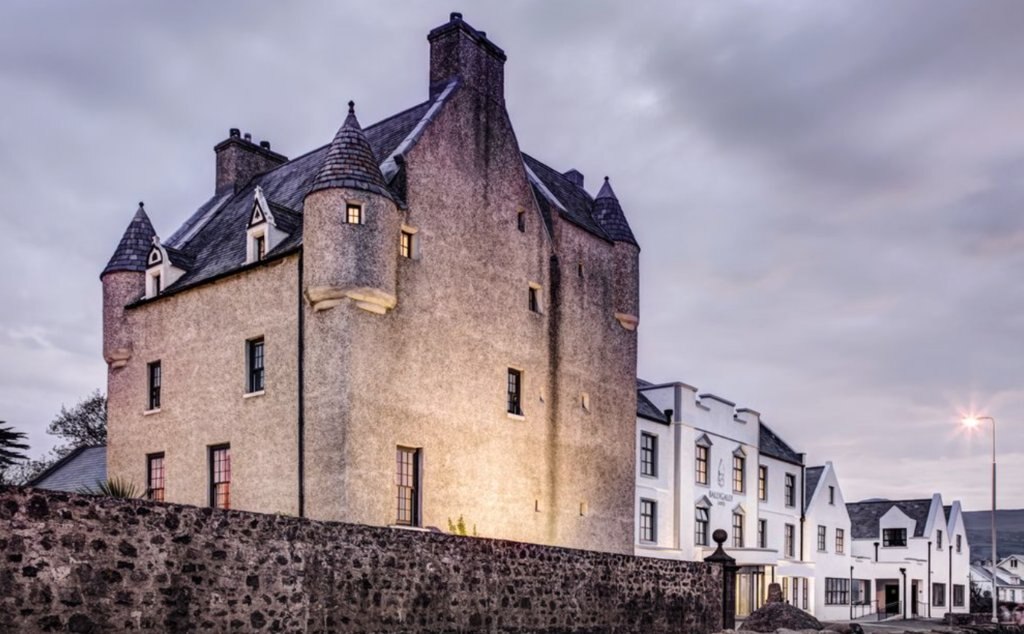 6. Ballygally Castle, Northern Ireland
Northern Ireland has its fair share of castles, but if you're wanting to actually stay in one while exploring the area, look no further than Ballygally Castle along the beautiful Causeway Coast. Dating back to the 17th century, this castle overlooks Ballygally Bay, giving you the same views across the Irish Sea that the royals who may have visited this castle would have had. You can't get much better than this if you're looking for a place to rest your crown in Northern Ireland.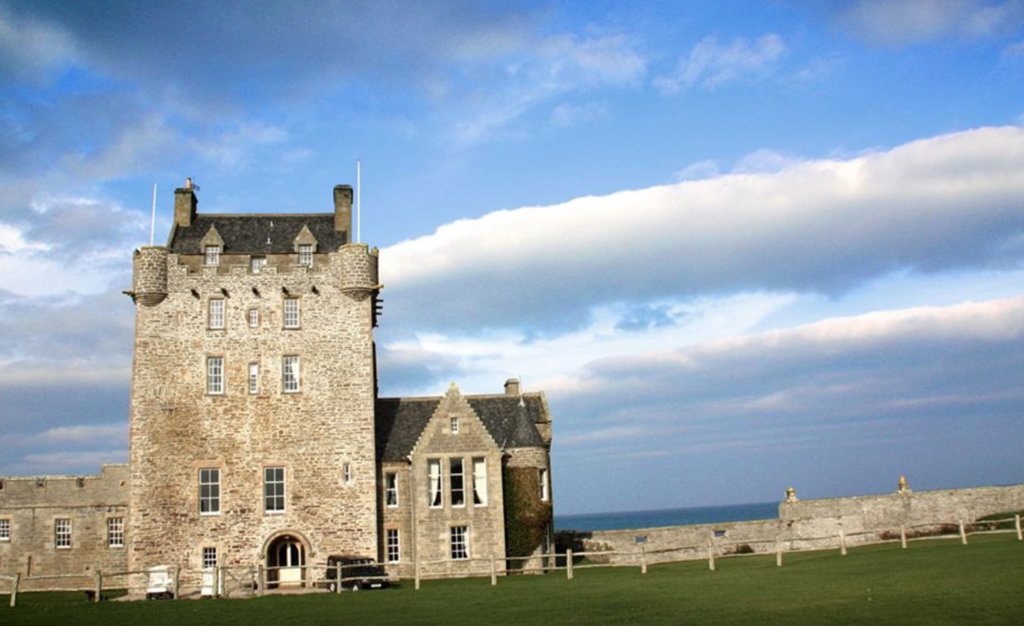 7. Ackergill Tower, Wick
The Scottish Highlands are known for their beauty and their history, and if you're feeling especially royal, why not stay in a castle right in the heart of the Highlands? Ackergill Tower, a luxury hotel situated on the shore of Sinclair Bay, is certainly fit for a king or queen. With plenty to do nearby, you can spend your days sightseeing, but nobody will blame you if you decide to spend all of your time soaking in the grandeur of the castle instead.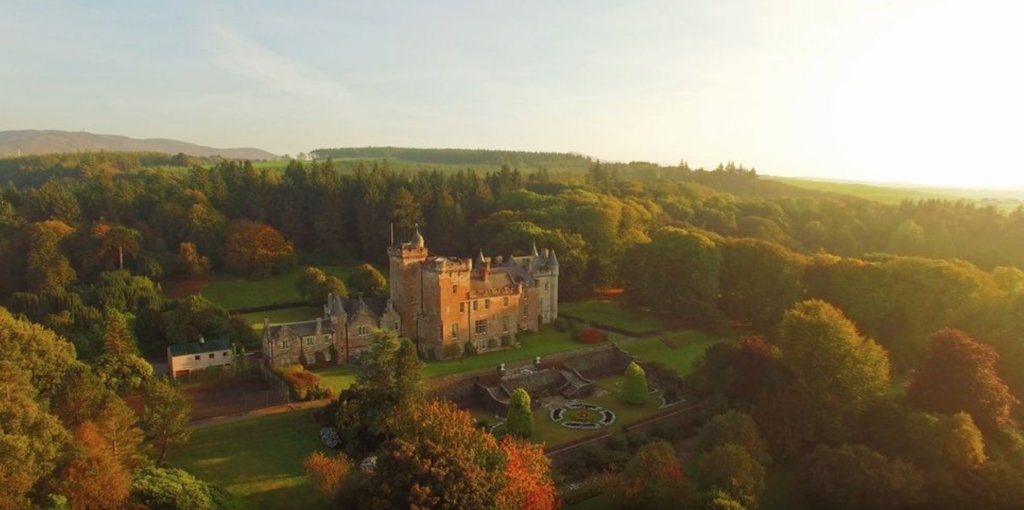 8. Glenapp Castle, Ayrshire
Secluded in the forests of Ayrshire, Scotland, there's simply no denying the appeal of Glenapp Castle. This five-star castle hotel is ideal for those looking to escape city life and experience exactly what a royal may have felt in the Victorian era. With an award-winning restaurant, luxury afternoon tea, and nearby boat trips, golf, hiking, and opportunities for wildlife spotting, you might just start wishing you had a castle like this to call your own.
9. Barcaldine Castle, Oban
If bed and breakfasts are more your style, head to Barcaldine Castle near Oban, Scotland. Established in 1609 and known as the "Black Castle", this charming spot sits on the shores of Loch Creran with a view to the snow-capped mountains of Glencoe - the kind of place a royal might just want to take their tea. You don't get much more relaxing (or more regal) than this.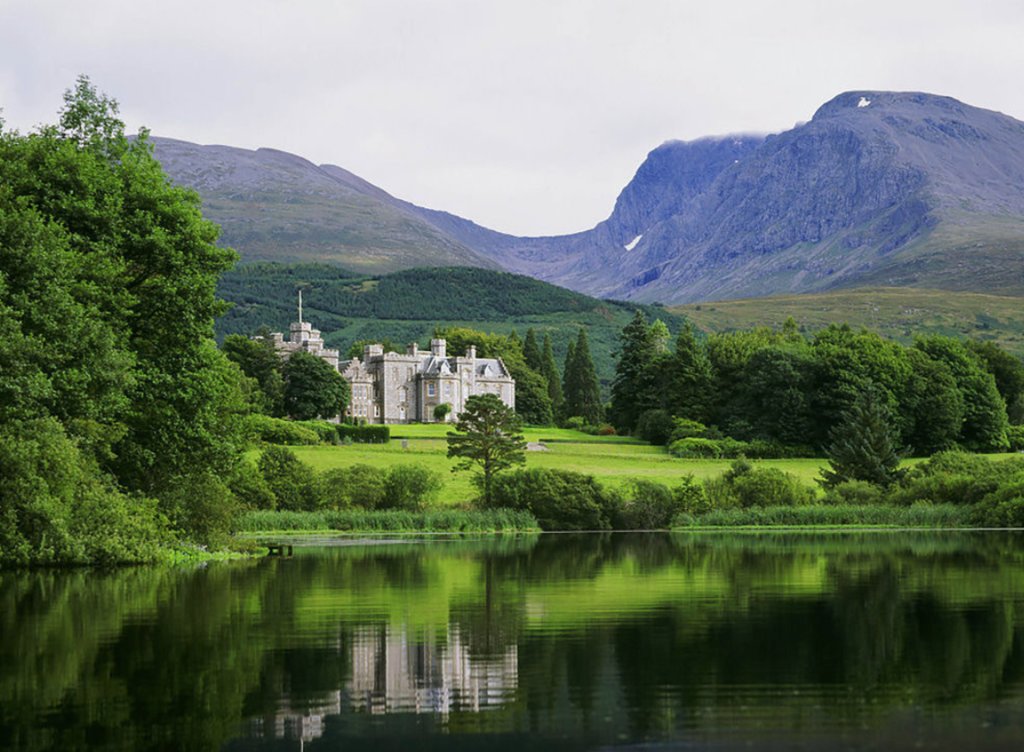 10. Inverlochy Castle, Fort William
Inverlochy Castle, found in Fort William, is surrounded by some of Scotland's most jaw-dropping scenery, including the falls at Glen Nevis and the mountains of Glencoe. This castle was established in the 19th century and, today, is the kind of place every royal enthusiast dreams of visiting. As Queen Victoria said of it in 1873, "I never saw a lovelier or more romantic spot."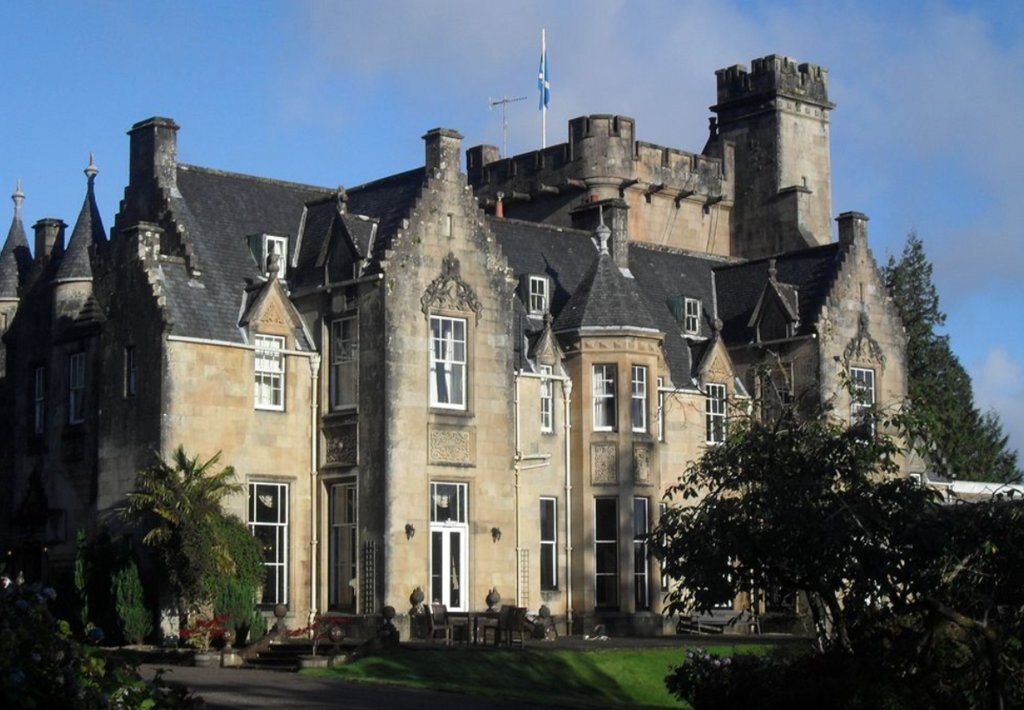 11. Stonefield Castle, Tarbert
Built in 1837, Stonefield Castle, found on the West Coast of Scotland, still retains much of its original furniture and detailing. Situated on the stunning shoreline of Loch Fyne, this hotel is fantastic for a romantic holiday or for those who'd love a taste of the royal lifestyle. With 36 bedrooms and a restaurant serving all of Scotland's favourite dishes, this castle hotel is perfect for a weekend away.
12. Tulloch Castle, Dingwall Ross-Shire
Tulloch Castle dates all the way back to the 12th century, but with 20 bedrooms and a fantastic restaurant and bar, this hotel is prime for the modern day royal. In historic times, there were very specific rules on who could actually stay in a castle in the Scottish Highlands; today, thankfully, everyone can have their chance at feeling like a king or queen. The beautiful restorations in the hotel ensure that it retains its period features and regal aura.
If you're looking for even more to add to your royal itinerary, check out these royal spots in London, all found just a walk or tube ride away from your London hotel!