Portugal's capital city, Lisbon, is a popular travel destination and boasts a myriad of fun things to do and see. If you're travelling on a budget, you'll be happy to know that Lisbon has a lot of attractions and experiences that are totally free, helping you stretch your budget even further. Here are the top 10 free things to do in Lisbon.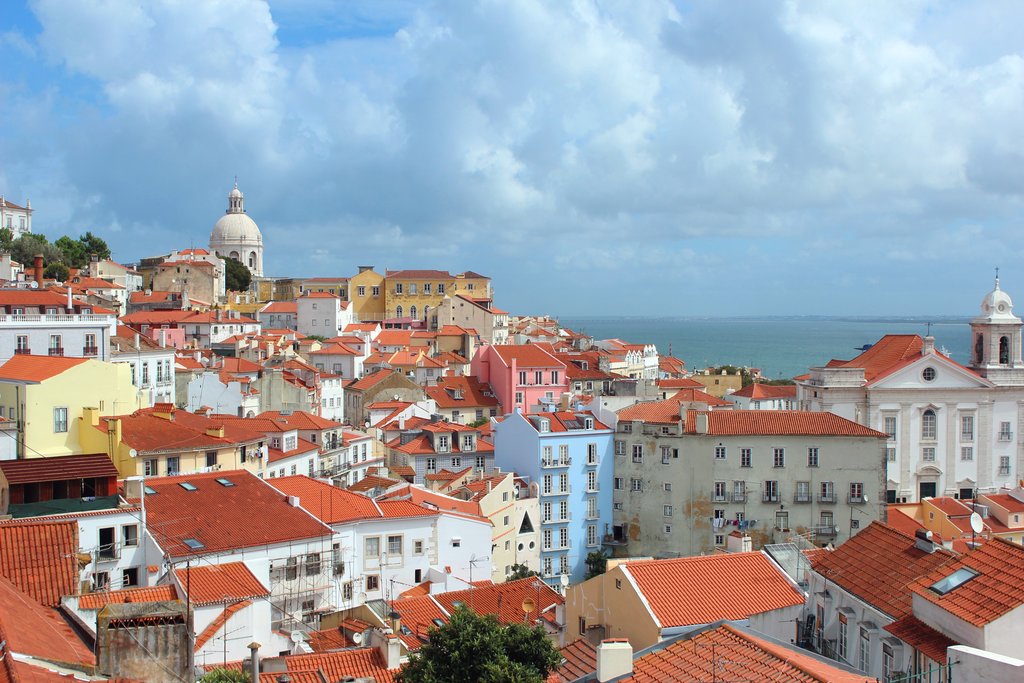 1. Visit the Resistance Museum
The Museum of Aljube Resistance and Freedom offers a glimpse into the cost of freedom for Portugal. The museum is found within a former political prison and offers exhibits about prison life under the Salazar dictatorship and the brave resistance to the regime. The museum is free to visit and offers a fascinating experience all its own, but you can also visit the upper floor to grab a coffee and check out the sweeping views of the city.
2. Window shop at the Thief's Fair
Fiera da Ladra is the oldest market in Lisbon. Literally translated, its name means 'Thief Fair', and it offers an eclectic mix of vintage and handcrafted goods. You can find anything from used furniture and books to vinyl records and handmade tiles. Even if you don't intend to buy anything, it's intriguing to wander the stalls and see the unique goods for sale.
3. Explore Belem
Belem is a historic neighbourhood that's home to many of Lisbon's most valuable museums and landmarks. In this area, you can see the Belem Palace, the Belem Tower, the Jeronimos Monastery and the Discoveries Monument, which commemorates the adventurers who sailed into the unknown from Belem, such as Vasco da Gama and Ferdinand Magellan. There are several tranquil gardens in Belem as well, so you can spend some time relaxing in the sunshine.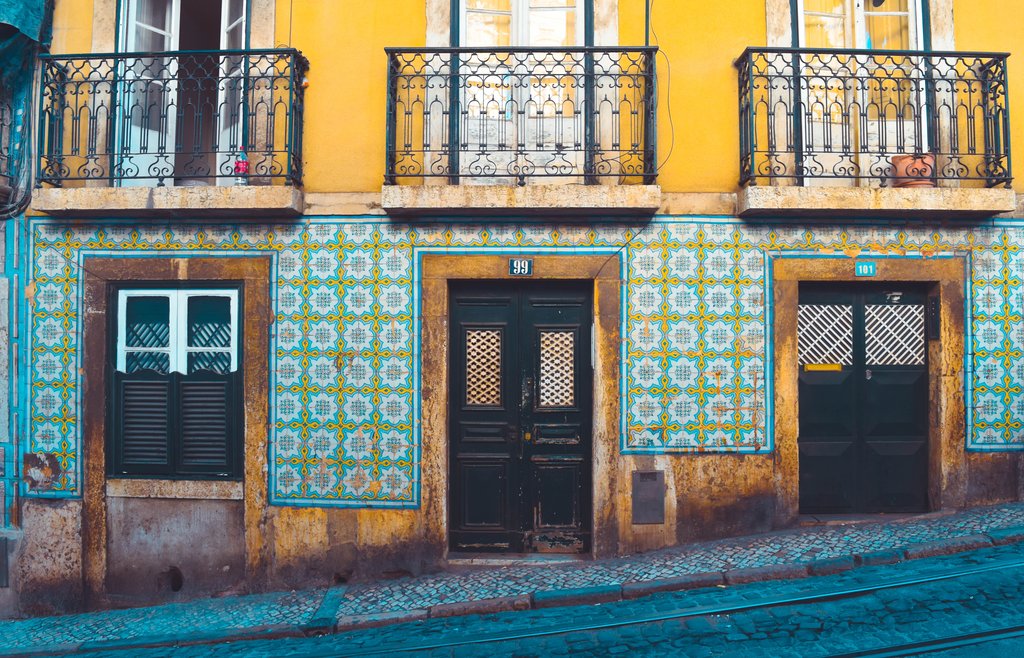 4. Visit the ducks at Gulbenkian
Gulbenkian Museum is a concrete bunker and art museum near a vast garden. It's home to a vast private art collection from global artists, ranging from Greco-Roman art and classical antiquities to the ancient Near East and Egyptian and Persian pieces. The garden is a beautiful place to explore and includes both an amphitheatre that holds concerts and a lake with a resident group of ducks.
5. Play with the kids in Jardim da Estrela
If you're travelling with the kids, the Jardim da Estrela offers something for all ages. The garden has two playgrounds and a terrace cafe, so you can give the kids some space to play while you relax. The garden is home to a variety of native and exotic plants, as well as an exotic collection of birds like peacocks and parakeets. Nearby, you'll see some of Lisbon's most intriguing landmarks, such as Basilica da Estrela, a military hospital and the old English cemetery, which dates back to the 18th century.
6. Visit Martim Moniz
Martim Moniz is a vibrant square and an area known for its multicultural influences. You'll find everything from Indian restaurants and Chinese grocers to Turkish shops and African markets. You can visit the square to buy some delicious and exotic spices and ingredients, or simply browse the offerings and enjoy the aromas. There's also a market that offers live performances and DJs, food and drinks.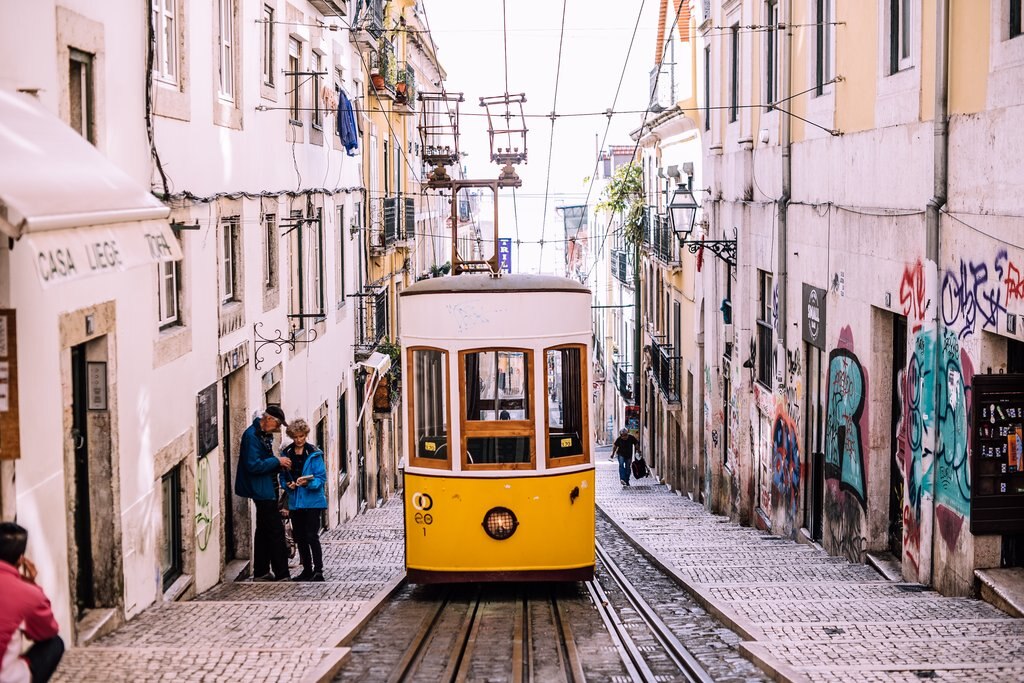 7. Find street art
Street art is one of the best things about visiting a new city. In Lisbon, you'll find an array of street art all over the city, with subjects ranging from politics and cartoons to abstract designs and hyperrealism. In Mouraria, you can see a full-size mural that celebrates the music of Fado, while Bairro Alto showcases murals of political revolutions.
8. See the city from above at Miradouro de Nossa Senhora do Monte
Lisbon is a hilly city with an array of viewpoints, but Miradouro de Nossa Senhora do Monte offers one of the best vantage points. It's not only the highest in the city, but it's usually free from throngs of people. In addition to having a panoramic view of the city, you can also see the castle across from the viewing point. Be sure to bring your camera.
9. Find inspiration at the Poet's Park
Parque Dos Poetas is a beautiful green space that was designed in honour of important literary figures in Portugal. Known as Poet's Park, the grounds are immaculately landscaped with artwork from prominent Portuguese sculptors. Each area pays tribute to particular authors, such as the Renaissance poet Gil Vicente and the 20th-century poets Miguel Toga and Fernando Pessoa. The park also has a tranquil lake for a romantic afternoon, along with a playground and maze for the kids.
10. Relax on the beach
One of the best beaches in Portugal is Praia de Carcavelos, a vibrant stretch of sand just outside the city. It's not only beautiful in summer, but its golden sand and warm sun are ideal for a day by the sea in any season. The beach is a favourite of water sport enthusiasts, particularly surfers, and you'll find plenty of shops and eateries along the promenade to explore.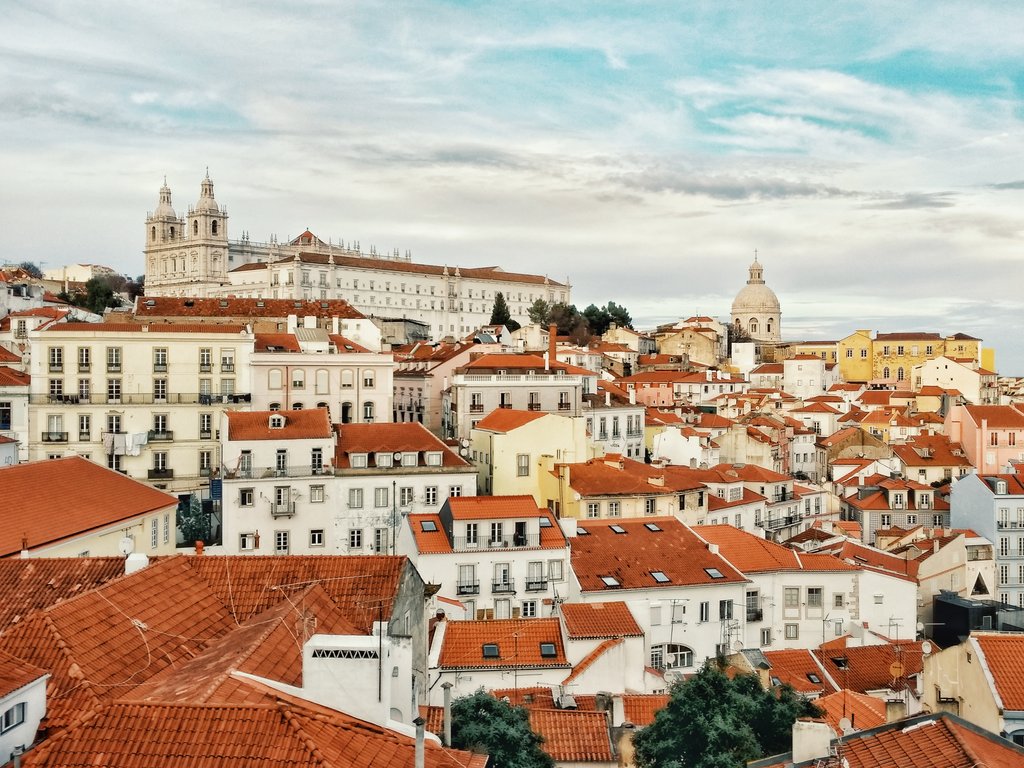 Plan your trip to Lisbon
With so many free things to do in Lisbon, it's an ideal destination for a budget-friendly holiday. To save even more on your trip, visit Expedia to check out Lisbon holidays and plan for the time of your life!