By Expedia Team, on March 8, 2018
Why Valletta Should Be Your Next City Break
"There's much more to Malta than just sun and sea. If you're looking for your next city break destination, you're sure to be mesmerised by this island's unspoilt showstopper of a capital, Valletta. Here's why you should book a holiday to Valletta.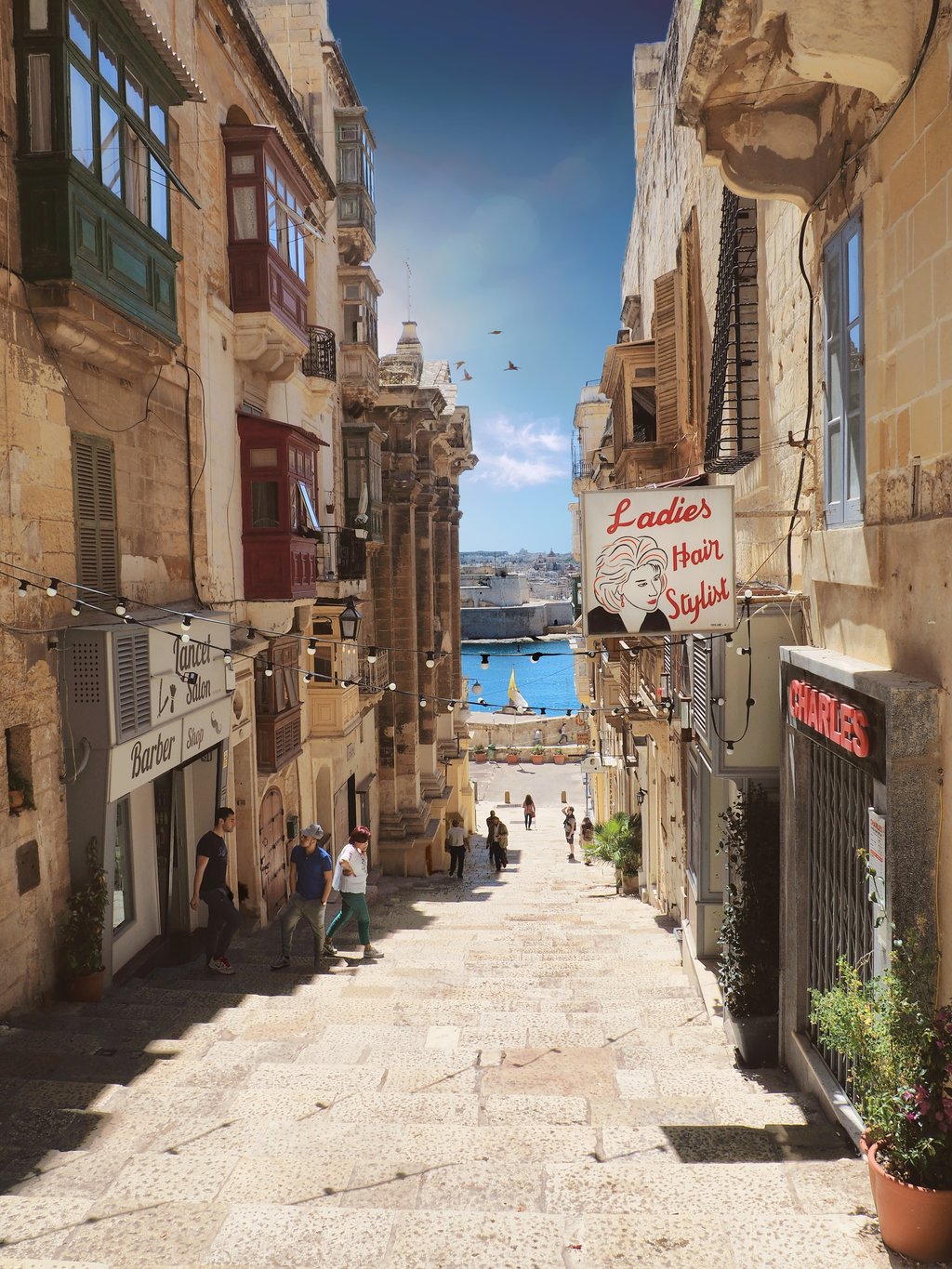 Capital of Culture 2018
This year Valletta began its stint as European Capital of Culture, so there's no better time to visit Valletta than now. This historic waterfront city has a packed programme of events planned, celebrating Maltese music, theatre, art and literature. Examples include the Valletta Green Festival in May, which will see the main city square covered in a carpet of blooms, Carnival celebrations in February and August, the Malta International Fireworks Festival in April, the Pageant of the Seas (an incredible boating spectacle on Valletta's Grand Harbour) in June, and the International Arts Festival in July – plus lots more.
Base yourself near central St George's Square and you'll have a front row seat for many of Malta's special events. Palazzo Consiglia and the Saint John both have prime positions just steps from the square.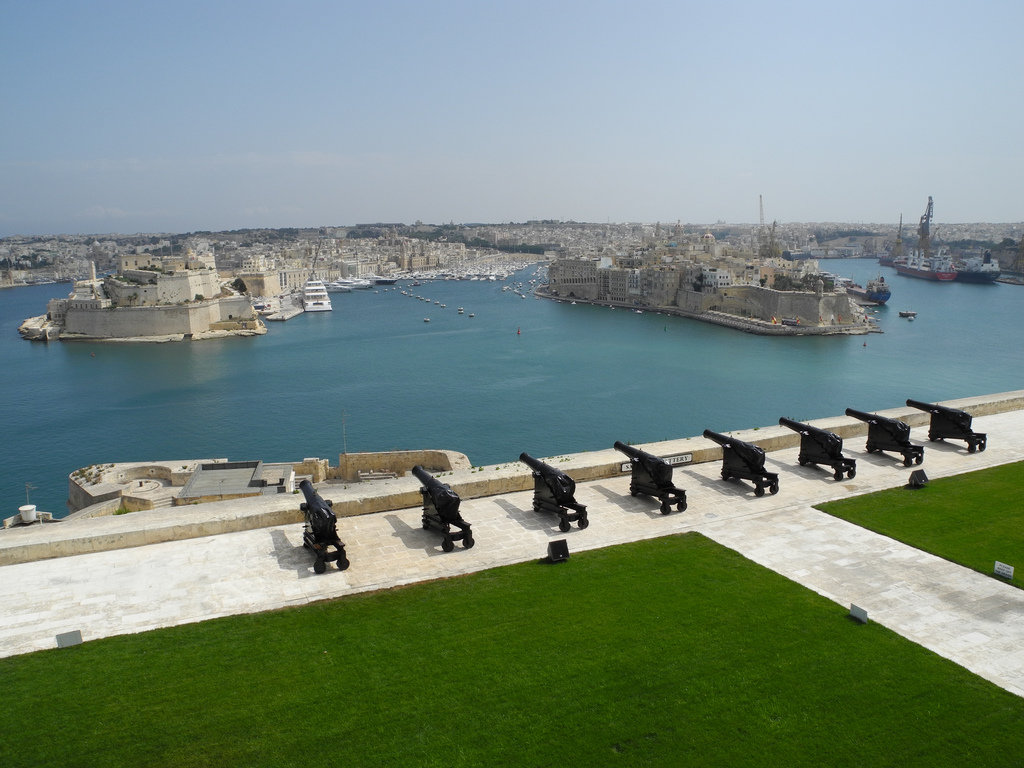 Walls, Waterfronts and a World Heritage Site
Declared 'one of the most concentrated historic areas in the world' by UNESCO, Valletta offers a much higher dose of culture than your average European holiday spot. Walking the crumbling fortress walls from the landmark City Gate is a must for breath-taking views over the ochre city, across its two harbours, and to Fort St Elmo on the peninsula. But the ground-level experience in Valletta's dusty maze-like centre is something pretty special too. Wander back in time past domed cathedrals, imposing palaces, magical theatres and churches of all variations, from the gilded and grand to the humble and traditional, for a history lesson to lose yourself in completely.
La Falconeria Hotel has beautiful views across the city rooftops – as well as an atmospheric underground pool. Or you could choose the Palazzo Paolina Boutique Hotel, a converted baroque palazzo just five minutes from top city sights St John's Co-Cathedral and the Grand Master's Palace.
A Gorgeous Golf Course
A game of golf in the Mediterranean sunshine? What could be better? As one of only a handful of golf clubs worldwide to bear the official 'Royal' title, the Royal Malta Golf Club (Malta's one and only course) is the perfect place to enjoy 18 holes, just outside Valletta.
The luxurious Hotel Phoenicia Malta sits 10 minutes' drive from the course in Floriana, a Valletta suburb dotted with pretty little gardens and the cute, colourful houses of the Valletta Waterfront. For excellent views of the waterfront, pick somewhere to stay across the water – 52 Sirena gives you self-catering accommodation with gorgeous sea views.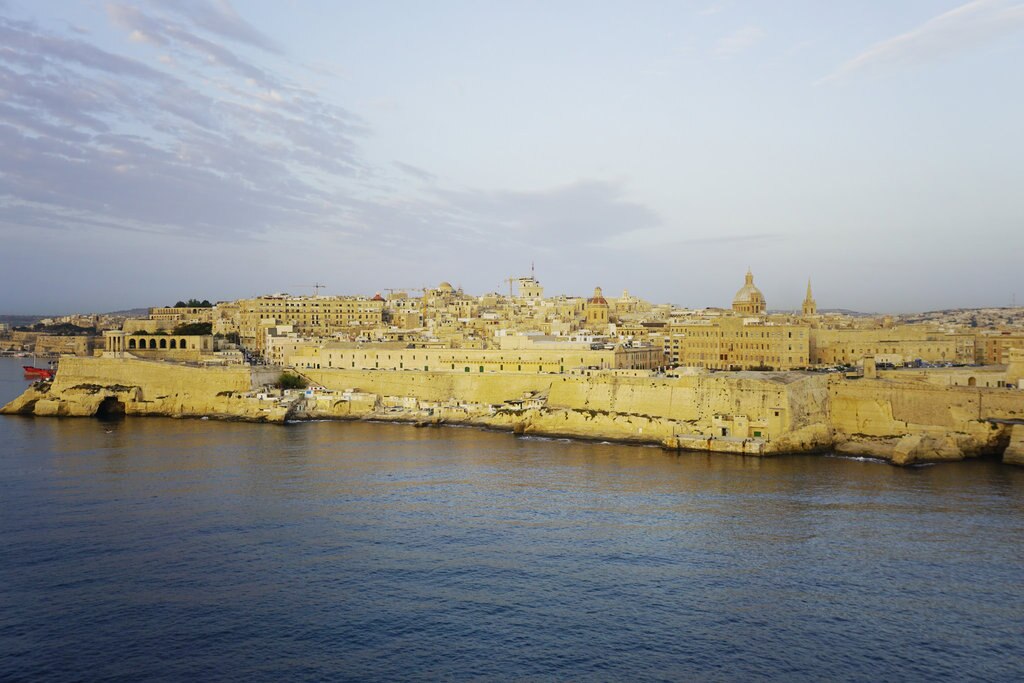 An Easy-Access Island Base
The brilliant thing about Malta is that it's only 17 miles long and nine miles wide, which makes Valletta a great city base for pretty much anything you want to do on the island. Why not go all-out Indiana Jones at Malta's megalithic temples (Mnajdra and Hagar Qim are easily accessible), or in the ancient underground tombs of the Hal Saflieni Hypogeum? Or you could explore the winding alleyways of medieval Mdina, the island's former capital.
Of course, Malta's position as an island in the Med means that all the enjoyment of the sea is also on your doorstep. Sail through the Blue Grotto at Zurrieq, or hire scuba gear and explore the northern Qawra Reef. Literally everything is less than an hour from Valletta.
If you fancy exploring the Fort St Elmo, home to Malta's National War Museum, the House in Old Mint Street and the Valletta St Dominic apartments are just half a mile away.
Maltese Food and Drink
Don't assume that Maltese food is the same as you'll find elsewhere in the Med. It has its own deliciously distinct identity. A typical tapas selection is likely to include local sheep's cheese, zalzett (Maltese sausage), galletti (Maltese crackers), olives and bean pate – and timpana (pasta and bolognese-type sauce baked into a pastry pie) is fondly considered to be the national dish.
If you like to have a good choice of restaurant in your hotel, the Grand Hotel Excelsior has three with views over the harbour. Or you could make the most of the fresh produce at Valletta's Marsaxlokk market and choose an apartment with self-catering facilities like budget-friendly Kursara.
Wine-lovers might also want to visit one of the island's many traditional wineries – Marsovin offers tasting in its atmospheric cellar. Or try the Meridiana Wine Estate, which sits mere minutes from the ancient Mdina Gate and creepy St Paul's Catacombs."
More Articles With Best of