By Expedia Team, on November 28, 2013
The City of a Hundred Spires: Explore the Architecture of Prague
"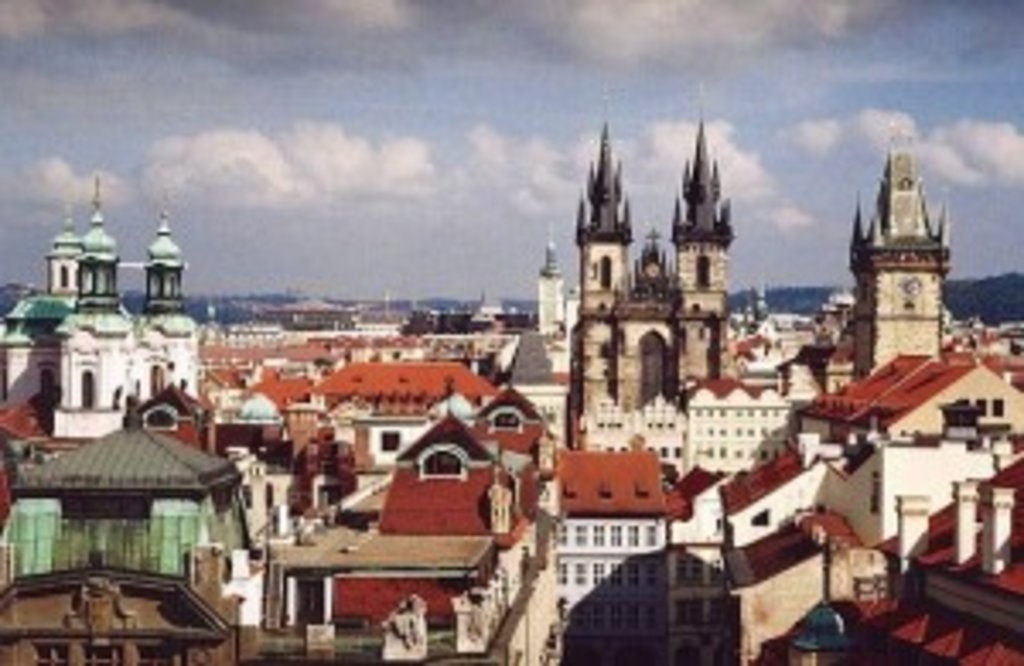 A myriad of styles, the architecture of Prague acts as a visual history to a fascinating city. Known as the 'City of a Hundred Spires', Prague boasts centuries of history and was spared the mass destruction of the Second World War which destroyed the legacy of many of its neighbours. Here we take a whirlwind look at the prevalent architectural styles of Prague, from the striking intensity of the Gothic era to the intricate artistry of Art Nouveau, all just a stone's throw from your Prague hotel.
Prague's Romanesque architecture
————————————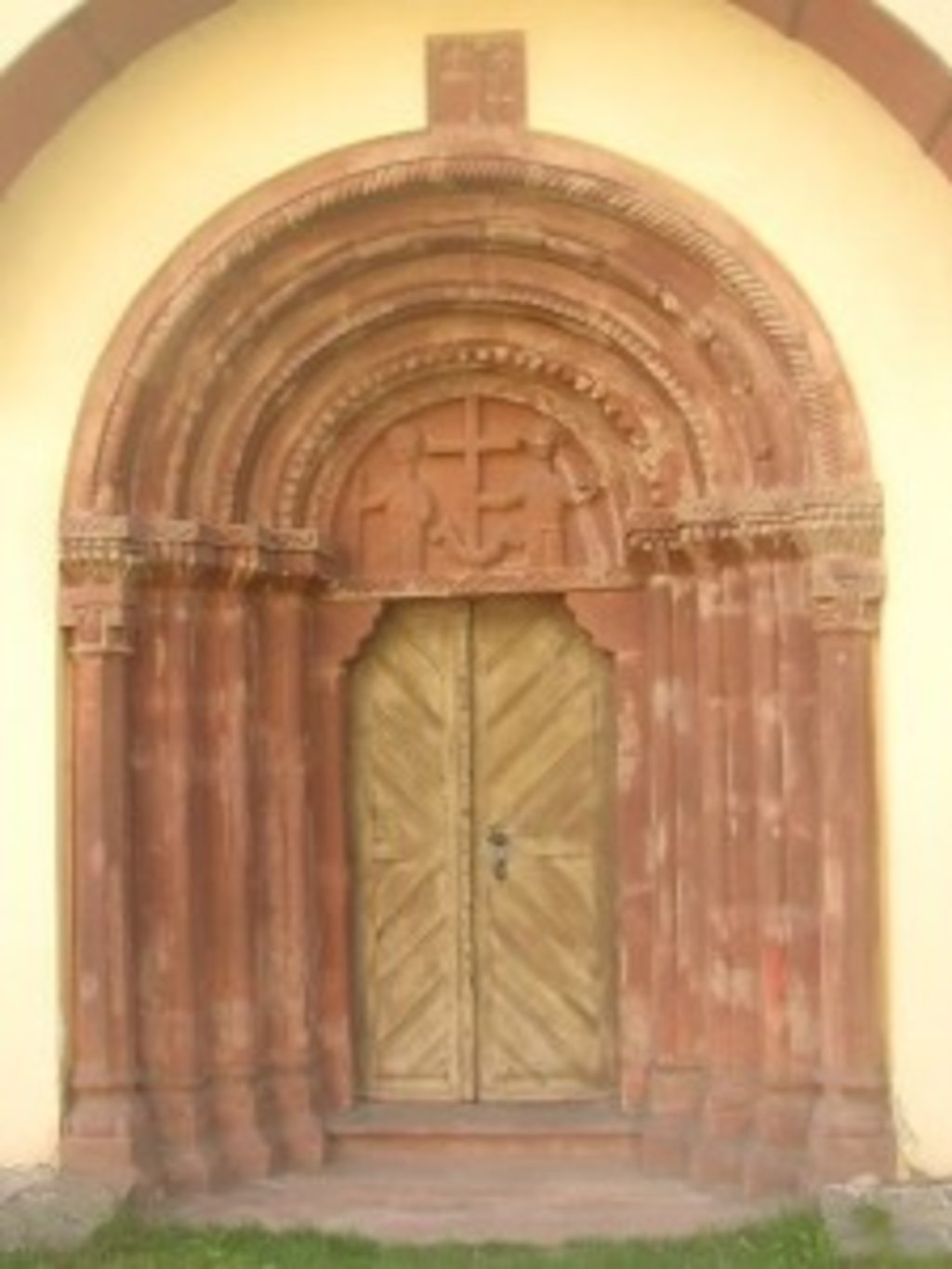 Dating from the turn of the first century, signs of Prague's Romanesque era can be spotted all over the city. Look out for circular (rotunda) styles, teamed with round arches, large towers, thick walls, symmetrical design and boldly simple interiors.
St. George's Basilica at the Prague Castle complex is a prime example, with a high vaulted ceiling and a starkly beautiful stone interior. It's a must to see on your holiday to Prague. Image source
Gothic architecture in Prague
———————————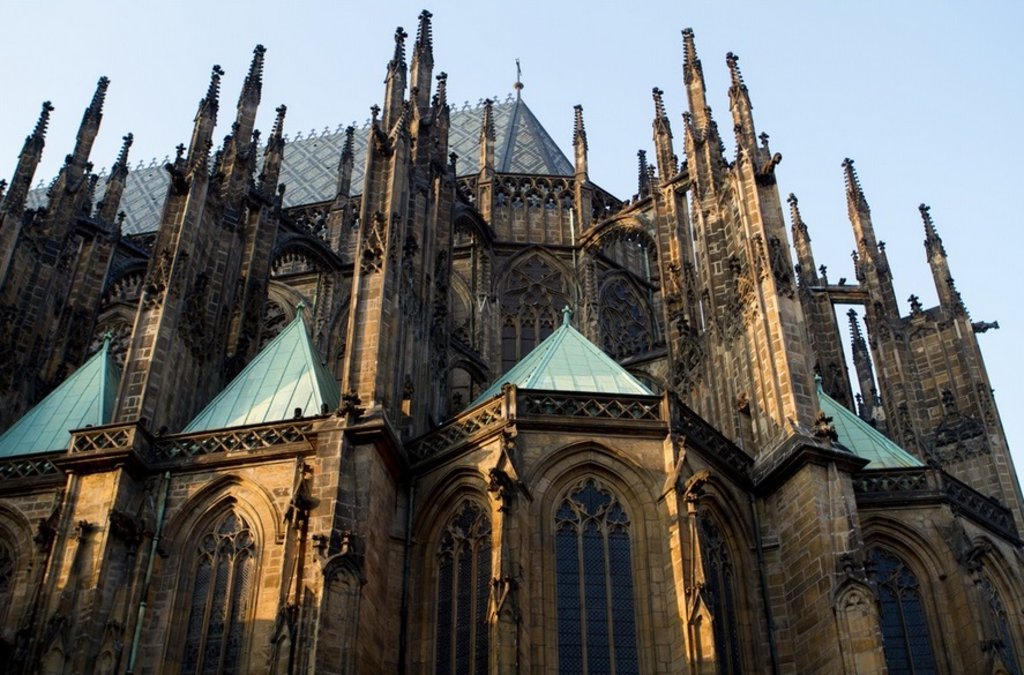 The striking architecture of Prague's Gothic era can be attributed to the city's impressive rise in 14th century and its period as the capital of the Holy Roman Empire under Charles IV. With its imposing spires, pointed arches, ribbed vaults and colossal towers, it's an era that flaunts its grandeur. Notable buildings from this time period include the Old Town Hall and Astronomical Clock, St. Vitus Cathedral, St. Barbara's Cathedral, Týn Church and the soaring ceiling in the Vladislav Hall. Image source
Renaissance architecture of Prague
————————————–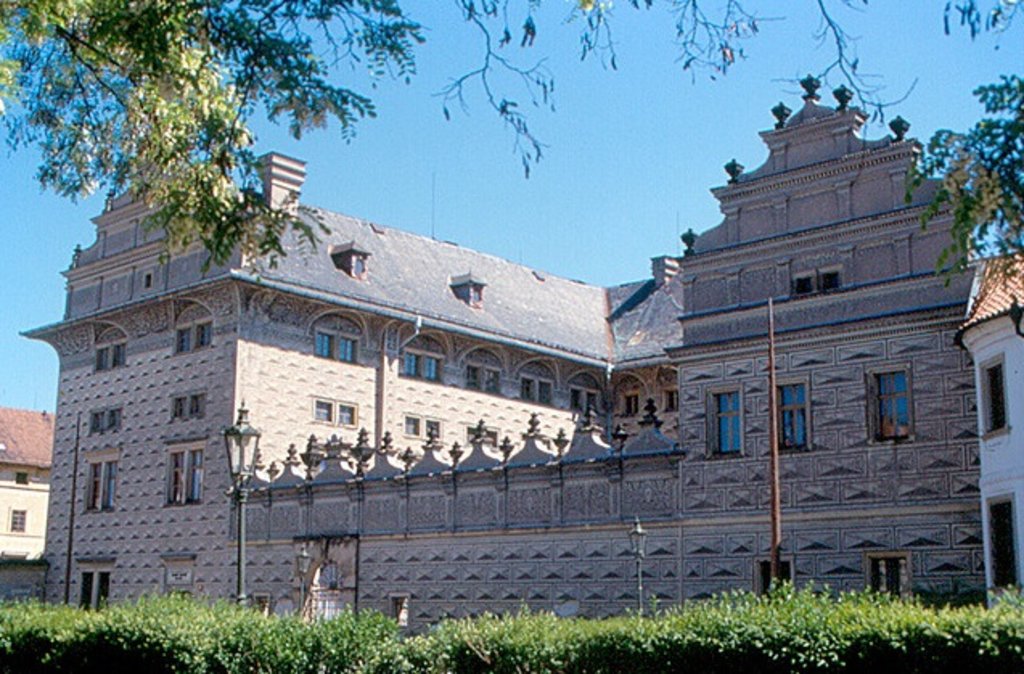 The onslaught of Renaissance style was prevalent all over Europe across the 16th century and nowhere more so than in Prague. With an emphasis on both classical and mythical figures and large and light spaces, the most important architectural aspect of the Renaissance period was the harmony and symmetry in its design. To spot this era in Prague, just look out for the sgraffito – geometric designs etched into a building's stucco exterior. A great example is Schwarzenberg Palace. Image source
Baroque architecture of Prague
———————————-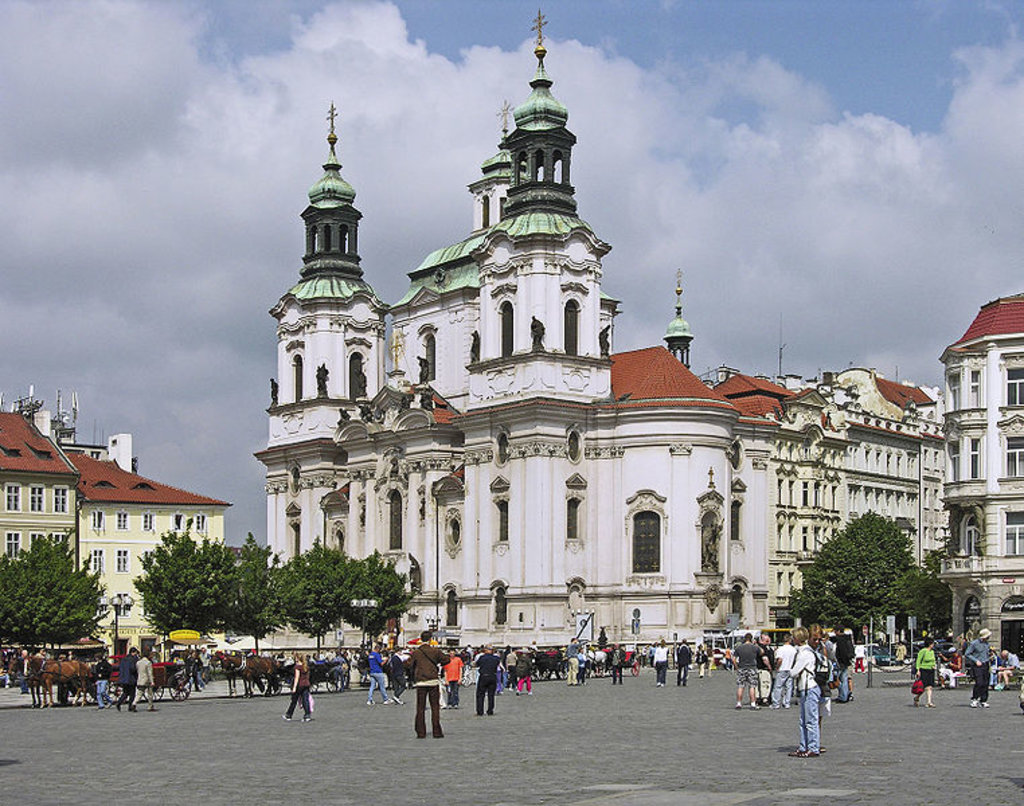 In the lavish and opulent era of Baroque, more was most definitely more. Marble columns, big cupolas, ornately painted frescos, pear shaped domes and an abundance of precious golds are all characteristic of this time. Check out the magnificence of St. Nicholas Cathedral in Malá Strana and the bright pink Goltz-Kinský Palace on Old Town Square to see for yourself. Image source
Prague's Art Nouveau architecture
————————————-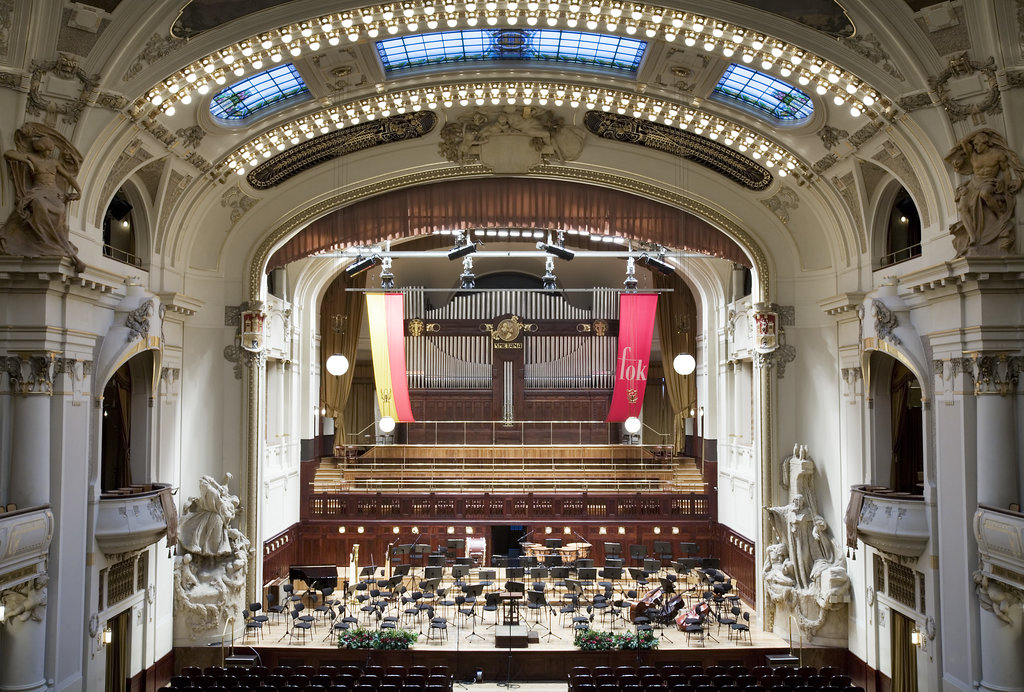 The designers of Art Nouveau believed that art (whether in buildings, textiles, jewellery, clothes or furniture) should strive to be part of everyday life and should all conform to the same principles. The turn of the 19th century brought Art Noveau, with its flower and leaf motifs, wavy lines and ornamentation, a departure from the starkness of previous centuries. In Prague, both Parisian and Viennese styles were prevalent with the Obecní Dum just off of Námestí Republiky a great example of the Parisian style. To see the Viennese style, look to the apartment buildings of Josefov, along Parízská and in the former Jewish quarter. Image source
Do you have a favourite architectural style?"
More Articles With Architecture