By Expedia Team, on July 6, 2018
The 5 Best Places to See in Nusa Penida, Indonesia
"
Featuring jaw-droppingly steep cliffs and pristine tropical beaches, Nusa Penida is certainly one of the most gorgeous islands in Bali's vicinity. Less than an hour away by boat, the island is surprisingly undiscovered, so if you're looking for a quiet getaway, a holiday to Nusa Penida might be in order. In this guide we'll share the five best places to see on Nusa Penida. You'll be able to see most of these things in one day, but if you want to have enough time to snorkel and see more of this rather large island, opt to stay for two or three-night in a hotel on Nusa Penida.
### The best places to see on Nusa Penida:
### Broken Beach
Thousands of years of erosion have created a beautiful archway that connects this beach cove with the ocean. While the water looks clear and tempting, swimming here is very dangerous, so this is more of a photo opportunity than a swimming one. This area is a pretty popular spot for manta rays, so if you walk out onto the archway, you might be able to spot them.
### Angel's Billabong
This beautiful plateau is nature's version of an infinity pool, cascading into the ocean below. It's awe-inspiring to watch natures force at play, seeing the waves crash and splash up against the side of the volcanic rocks. If you arrive at the right time of day, you'll be able to take a dip in the crystal-clear tide pool, though it's imperative to take caution at all times.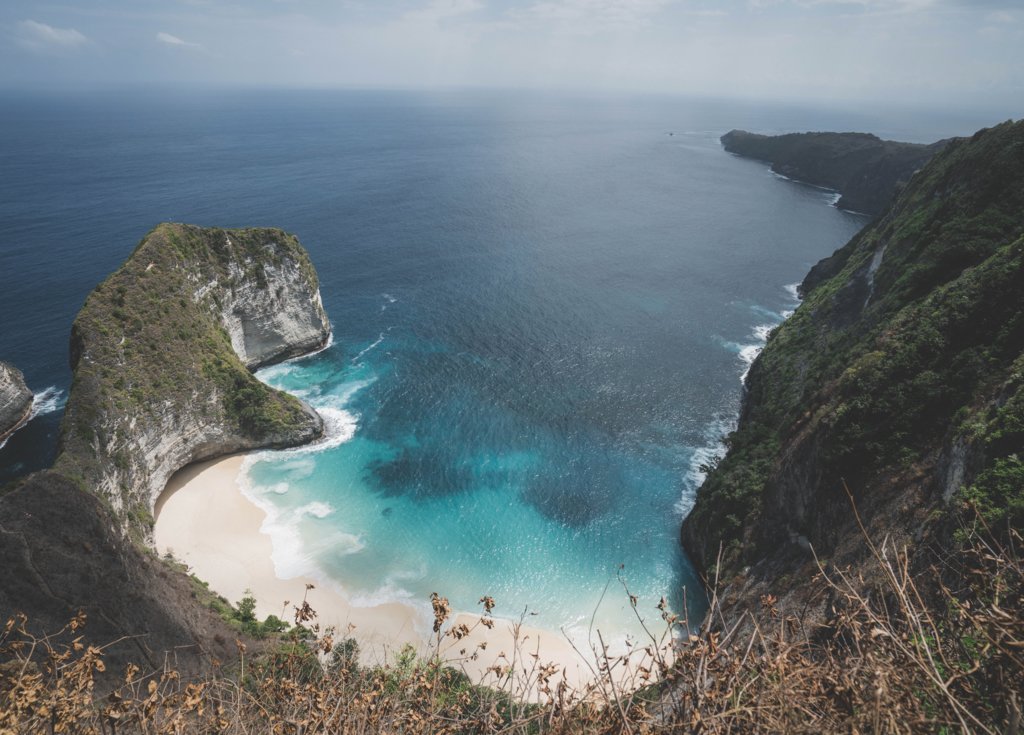 ### Kelingking
Undoubtedly this view of the coastal cliff's cape is the most photographed and well-known view of Nusa Penida. It's impossible not to be impressed with the steep drops, white cliffs, and perfectly blue water, dozens of meters below you. There's a path that leads you down to the beach, though the walk is incredibly steep and not without danger. If you're not as much of a daredevil, enjoy the famous view from the top, and perhaps grab a bite to eat at one of the places nearby.
### Crystal Bay
After all those daredevil attractions, you might be in the mood for a more relaxed endeavour next. Crystal Bay is here to answer your calls. This picturesque white sandy beach is lined with rows and rows of palm trees, boasts an inviting ocean, and the stalls along the beach sell refreshingly cold drinks. Despite the potential, it's not yet overly developed, and it feels like you've just accidentally stumbled upon a perfect little beach in the middle of the dense jungle. If you get a boat to take you out far enough, you can snorkel amongst the pretty colourful fish.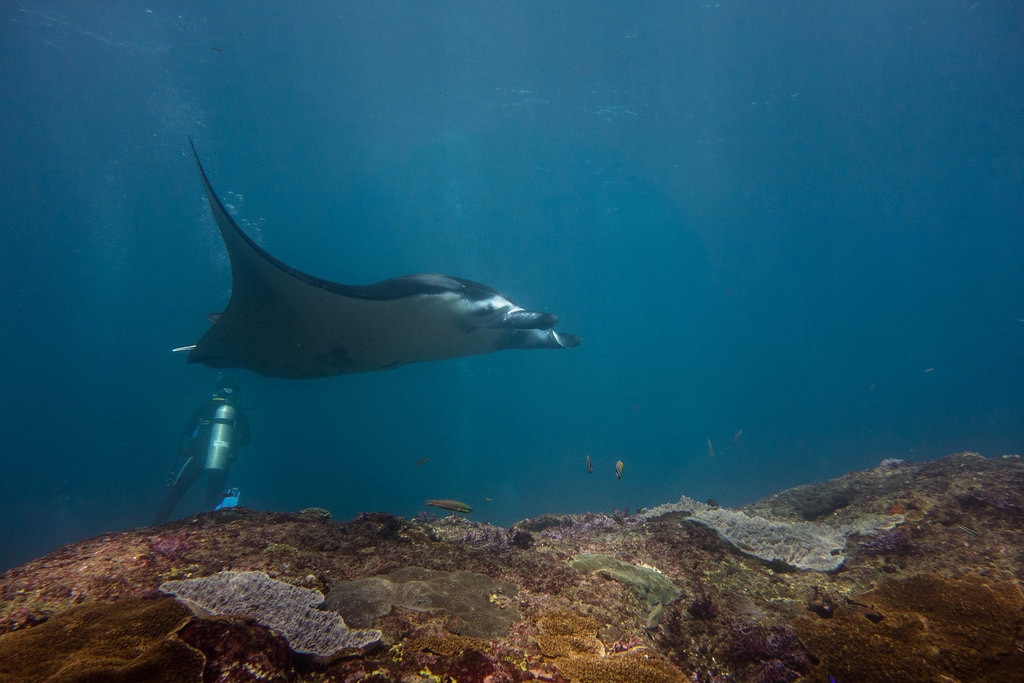 ### Manta Point
For the real bucket list experience on Nusa Penida, you'll want to go snorkelling or scuba diving with manta rays. Finding a boat or tour to take you is never too difficult! Of course, you'll never be guaranteed a sighting, but as the name will give away you'll have a pretty good chance at finding them at Manta Point. Swimming with manta rays is admittedly a little intimidating at first. The enormous creatures are curious and unafraid and will swim right up to you with their mouth wide open, before diving under you at the very last moment. Remembering they are completely harmless should make you feel more at ease. If you're so lucky to spot manta rays during a snorkelling trip at Nusa Penida, it will surely be an experience you'll never forget.
Have you ever visited Nusa Penida? Which other spots would you recommend?"
More Articles With Nature