Ever stared up at the night sky and wanted to travel to outer space? Well, we're still a few years from being able to rocket off to a crater-top resort on the moon. But if the final frontier sounds like an attractive destination, there are plenty of space-themed getaways you can visit in the meantime. Boldly go to these hotels for the astronaut experience.
---
The UFO, Treehotel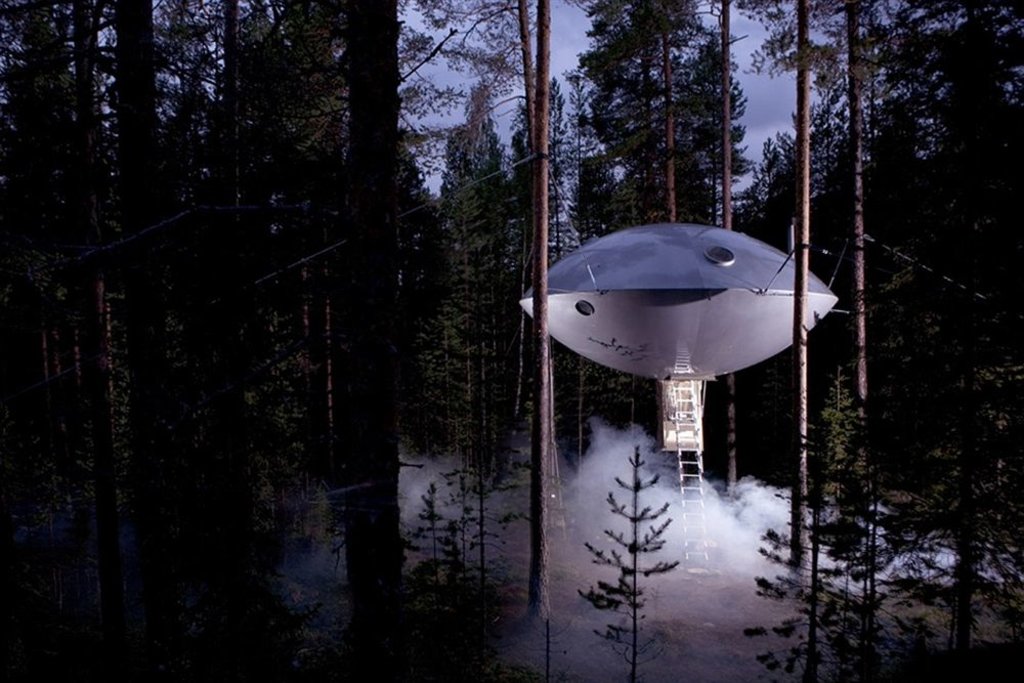 Located 560 miles north of Stockholm, Lulea is a small coastal city in the north of Sweden. Head inland from Lulea and you'll arrive in Harads, a remote village with a population of around 500, just 30 miles south of the Arctic Circle. Here, nestled deep in the expansive evergreen thickets of the Lule River valley, you'll find a selection of luxurious tree-house hotels, built to immerse their guests in nature. The Treehotel complex includes an outer-space-themed offering, called the UFO. This replica alien spacecraft is a treehouse that cosily accommodates up to five people and is designed to look like a flying saucer landing on Earth.
---
Space Room, Fantasyland Hotel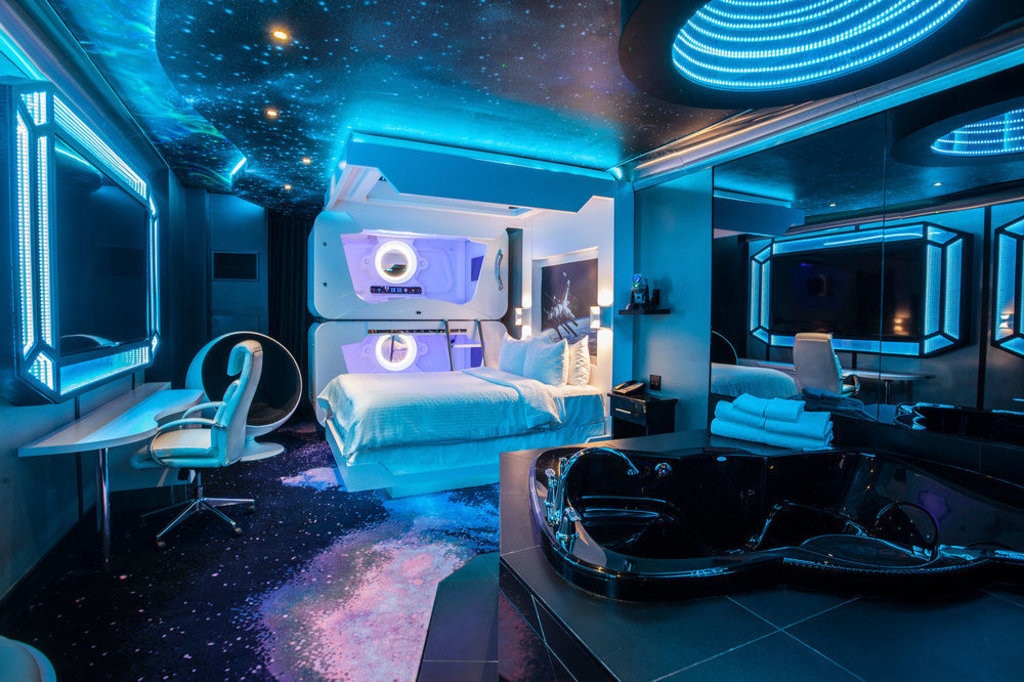 Every year, 32 million people visit the West Edmonton Mall - the largest shopping mall in North America. If you're among them, the shopping centre's Fantasyland Hotel will gladly put you up in one of its themed rooms. The hotel's novel collection includes Roman- and Western-themed rooms, among others, but the space-themed room is the highlight. It includes a pair of capsule-style bunkbeds, a glowing starry celling, and a jacuzzi. Save for the hot tub, it's a pretty convincing spacecraft simulation.
---
Space Suite, Kameha Grand Zurich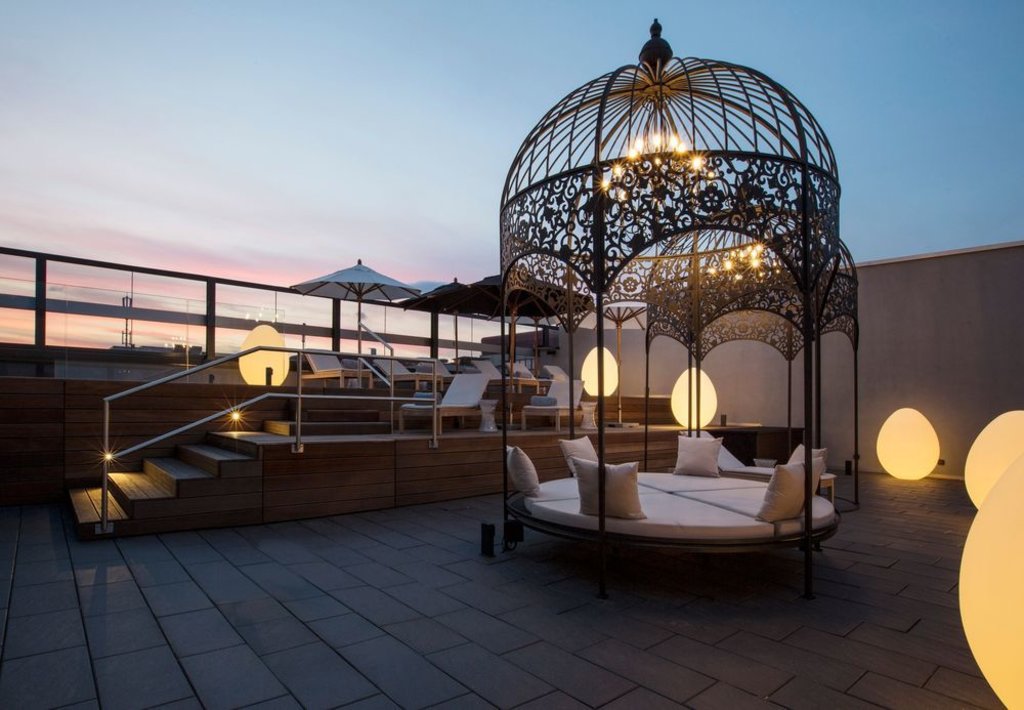 Designed by German artist Michael Najjar, the Space Suite in the Kameha Grand Zurich hotel is sleekly astro-themed, and replete with minimalist and metallic furnishings. But it's most notable for its exquisite attention to detail. On the wall, an outstretched astronaut glove appears to beckon its guests - but really, it's a handy hook for keys and coats. In the 'sleep module,' the bed appears suspended in the air, as though in zero-gravity. Even the overhead lights in this suite are actually a 3D printed model of rocket-ship exhaust pipes.
---
Outer Space Room, Hong Kong Gold Coast Hotel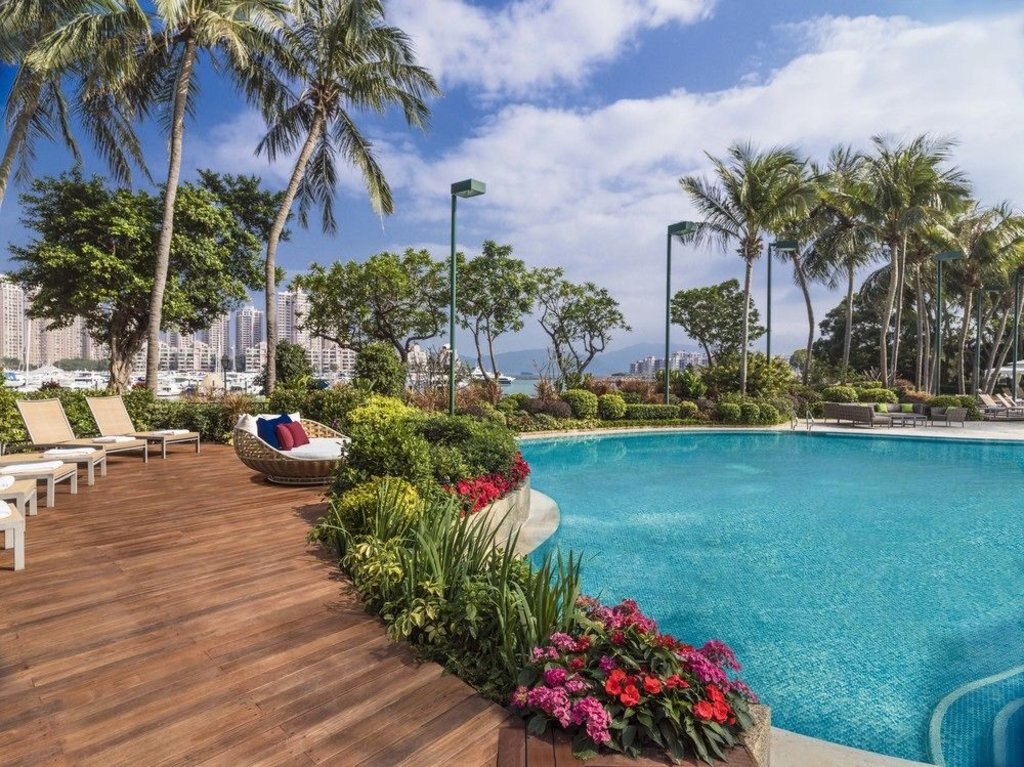 Situated right on the South China Sea, every room in the Hong Kong Gold Coast Hotel has enviable ocean views, but only one transports you beyond the terrestrial realm (and comes with a telescope). This hotel largely caters to families, and its Outer Space Room is great for kids, who can sleep comfortably inside the miniature rocket ship made just for them. In fact, if you're travelling to Hong Kong with little ones, this room is one of eight themed suites designed with them in mind. But there's plenty for grown-ups, too, including a lusciously palm-fringed swimming pool and award-winning dining.
---
Barcelô Sants Hotel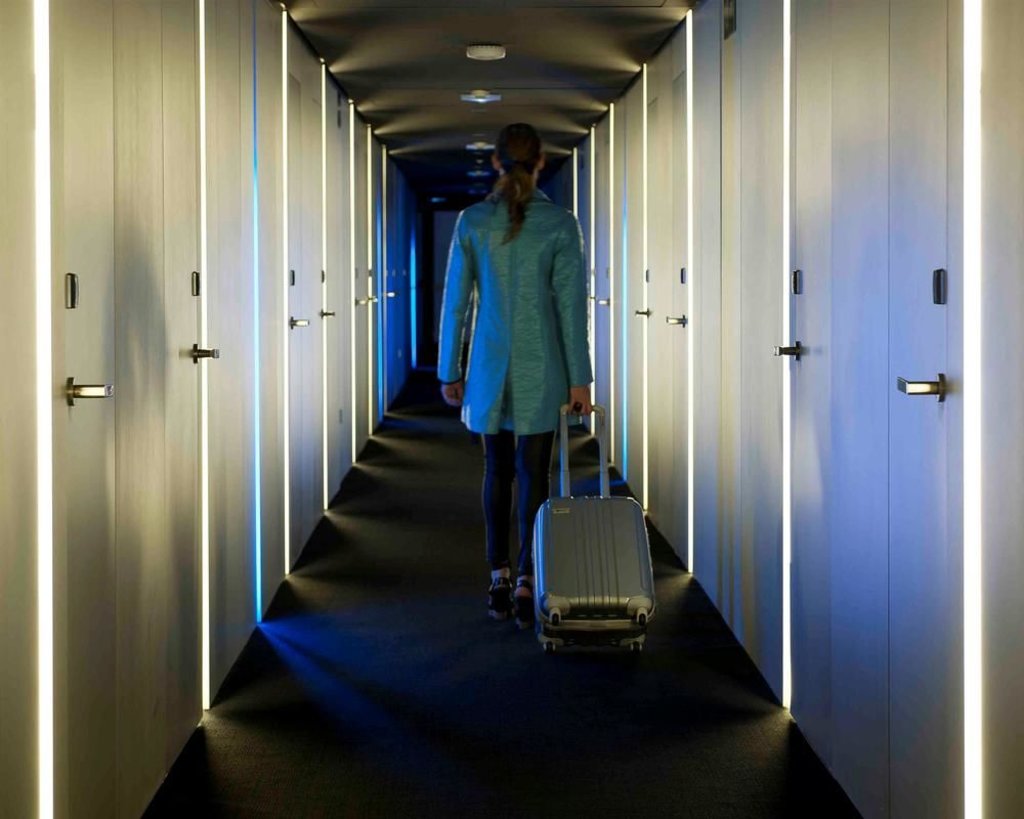 Though Barcelona is no stranger to unusual architecture, the Barcelô Sants hotel stands out. Its entire modish interior looks like a spaceship. After checking in at the 'boarding desk,' you might feel as though you've stepped into 2001: A Space Odyssey - though you're unlikely to hear the phrase, 'I can't do that, Dave.' Plus, though this hotel may seem miles away from Earth inside, it's supremely well-located. The Barcelô Sants hotel has direct access to the Barcelona Sants train station, the city's main railway hub.