Editor's note: Traveller Notes aims to uncover the spots that local residents love, providing you with an insider's guide to cities around the world. Our Traveller Notes guide to Madrid is written by Courtney Likkel of Adelante. For practical information and a basic Madrid itinerary, check out Expedia's 72-hour guide to Madrid, also written by Courtney. We hope you enjoy this Insider Guide to Madrid! -Brenna
Whether you're on a city break to Madrid or staying a bit longer, a diverse array of hidden treasures can be found amidst the city's popular attractions and must-sees. Though decidedly more offbeat than Madrid's mainstream sights and activities, these lesser-known destinations authentically embody the city's dynamic personality. Since moving to Madrid in 2013 to teach English, the capital's compelling energy and character have effortlessly enraptured me. Visitors willing to venture off the beaten path can easily experience a similar seduction. If you're looking to dig deeper into Madrid's vibrant soul, here my favorite spots to experience the Spanish capital's local color.
RESTAURANTS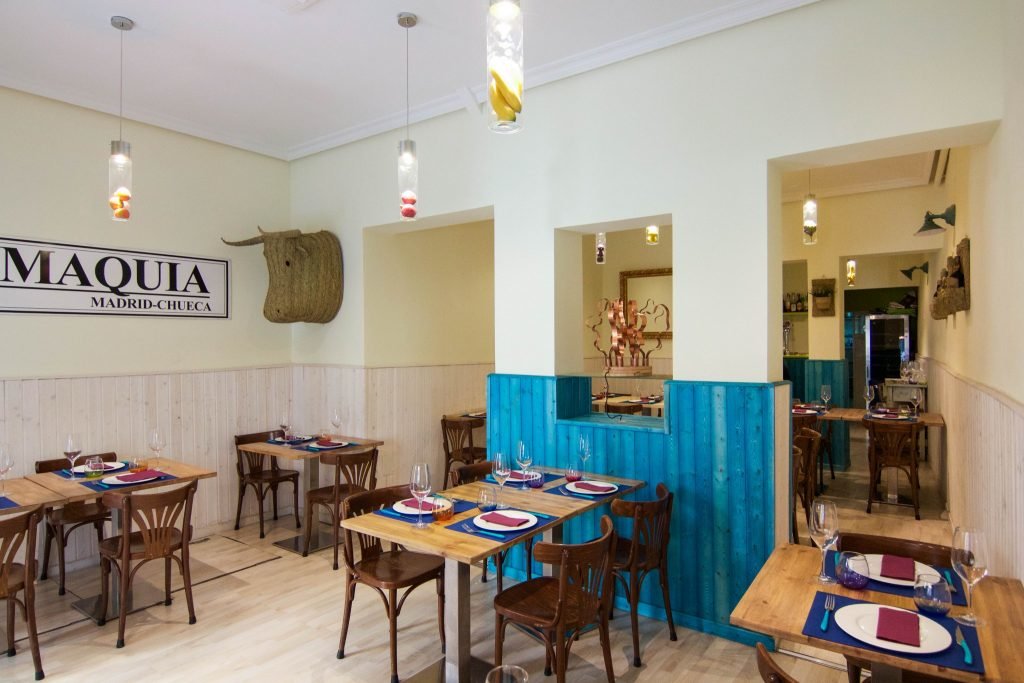 For a memorable gastronomic experience, look no further than Gastromaquia (Calle Pelayo, 6). Serving unique fusion dishes with a gourmet twist, Gastromaquia has won over the hearts (and stomachs) of all my visitors. The low-key atmosphere allows you to focus on the original and fresh combinations of flavors, such as grilled goat cheese with pesto and honey or tikka masala mussels. This small restaurant fills up quickly, so call ahead to make a reservation (+34 91 522 64 13).
One of my best bets for tapas is Taberna La Concha (Calle de la Cava Baja, 7), a rustic tavern serving high quality, traditional dishes. Located in the heart of La Latina, my go-to neighborhood for tapas crawling, La Concha concocts a mean salmorejo (a creamy, cold tomato soup) and hearty albondigas (Spanish meatballs). Their extensive gluten-free menu delights Celiacs and gluten-lovers alike.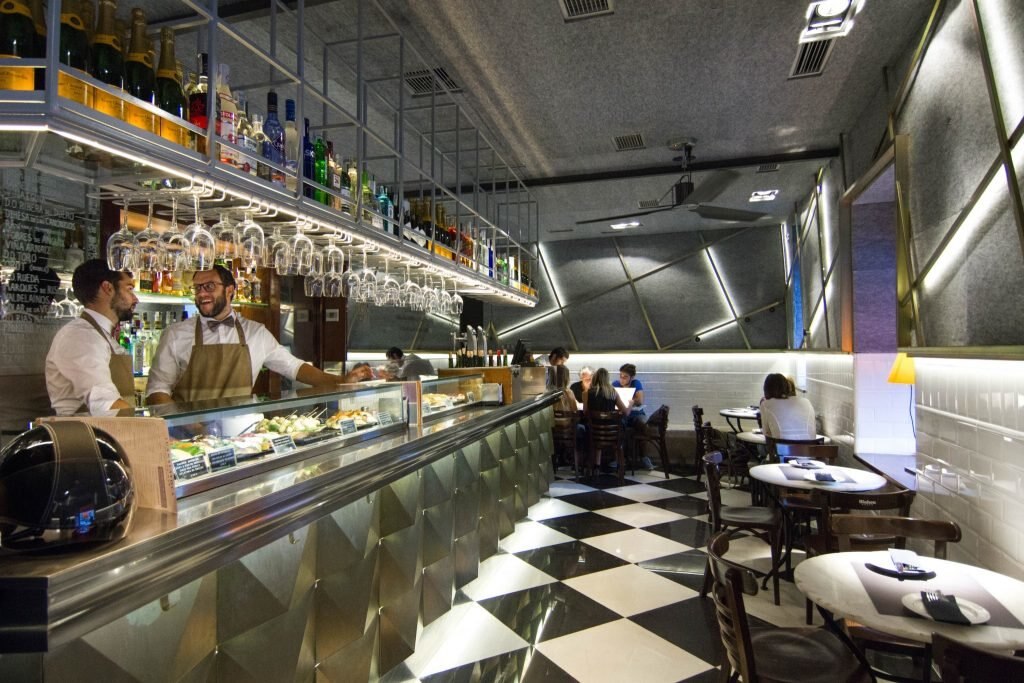 Juana La Loca (Plaza de Puerta de Moros, 4) is one of my favorite spots to grab a gooey slice of tortilla de patatas, a classic Spanish omelet made with fried potatoes and onions. This lively tapas bar is especially packed on Sundays, so come before the rush to get a prime table. Be sure to also try their savory rendition of huevos rotos, an addictive dish of fried eggs atop fried potatoes, sprinkled with bits of jamón, Padrón peppers and Spanish paprika.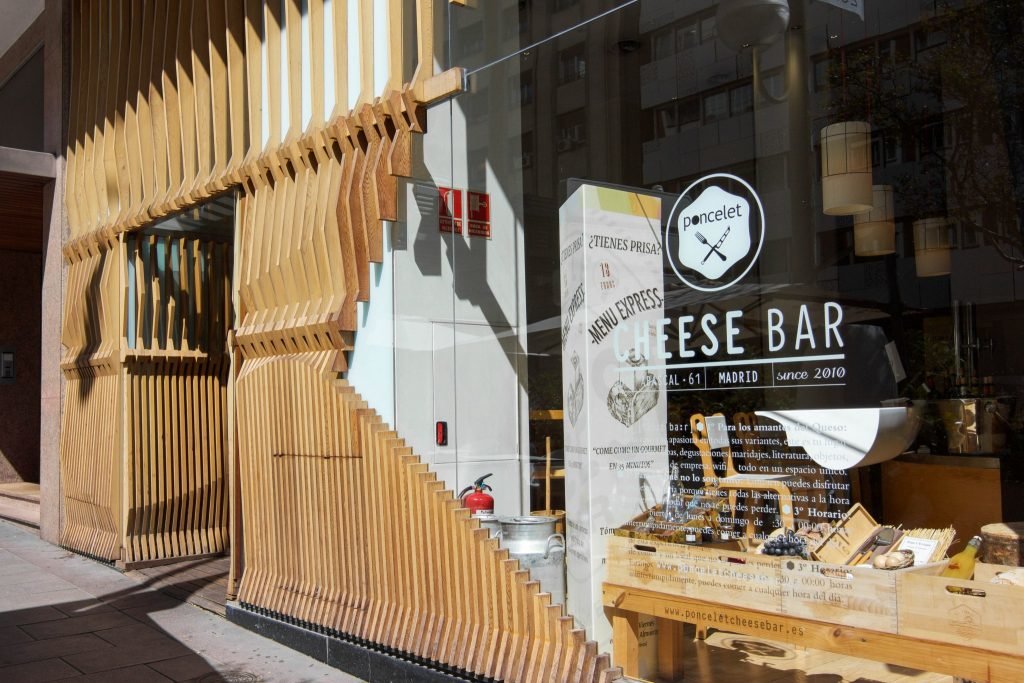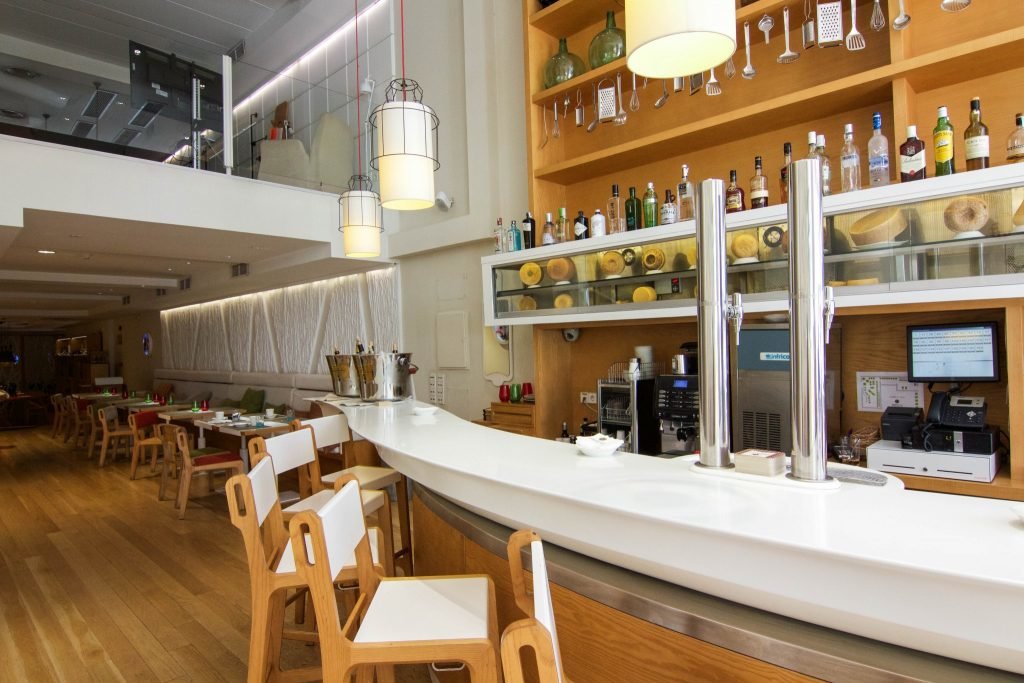 Say cheese! Poncelet Cheese Bar (Calle de José Abascal, 61) offers a mouthwatering array of artisan cheeses and gourmet cheese-based dishes. Those feeling adventurous can try their rich fondues or main courses, but I usually stick with their platter of four handpicked cheeses. When paired with a glass of vino tinto from their impressive wine list, you've got a recipe for foodie bliss.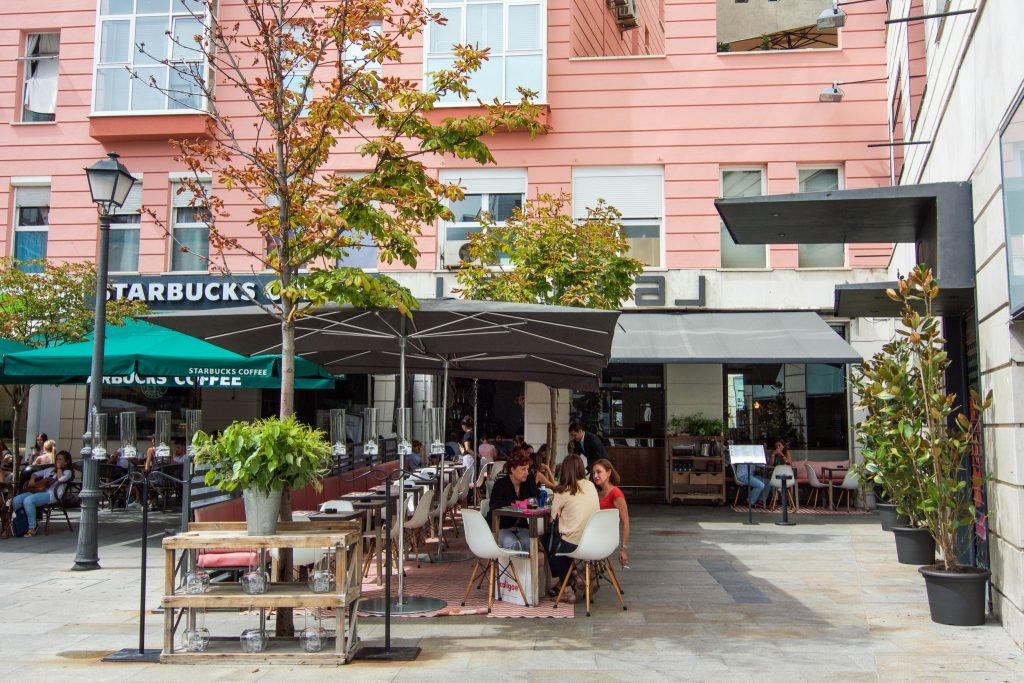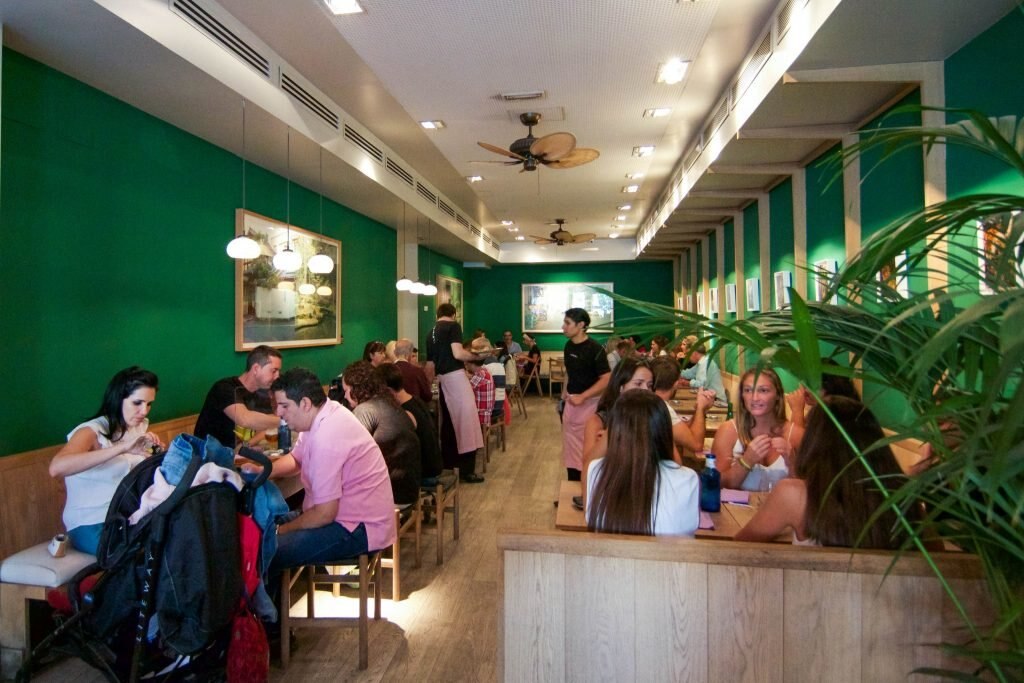 A notch up from your typical tapas bar, Lateral (multiple locations) serves classic Spanish dishes with delectably modern twists. With their fine selection of tapas and tostas (appetizers mounted on small pieces of toast), Lateral has effortlessly seduced the taste buds of all my friends and visitors. Try the rabo de toro (oxtail), magret de pato (duck breast) and handcrafted cocktails from their trendy mojito bar.
BARS AND CAFÉS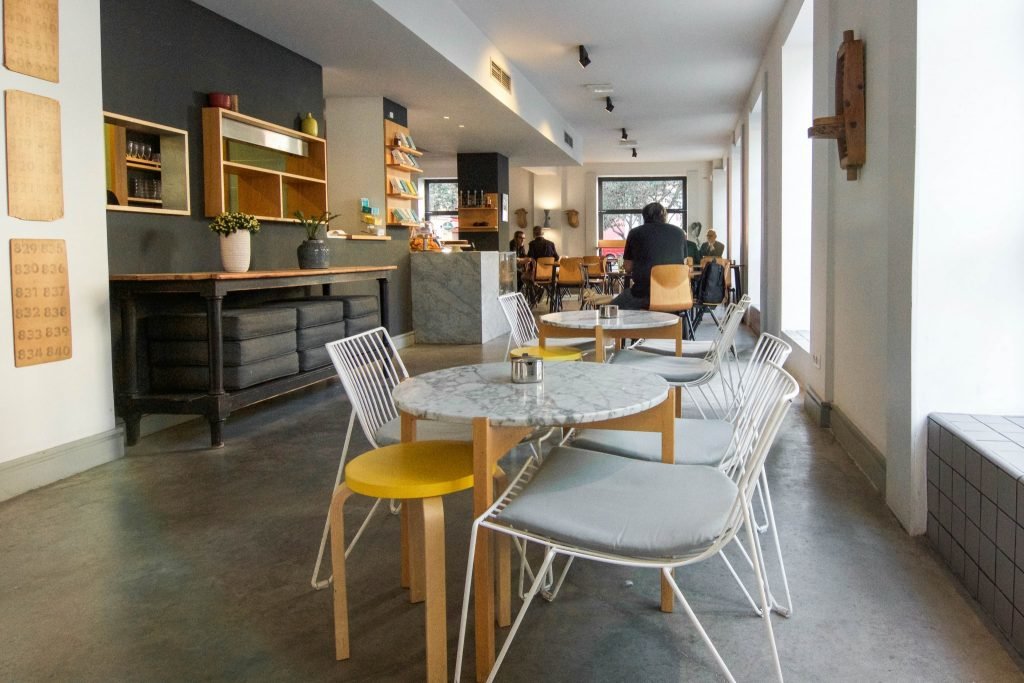 Federal Café (Plaza de las Comendadoras, 9) is one of my favorite spots to grab brunch with friends, catch up on computer work or relax with a piping café con leche (espresso with milk) in hand. This sleek Australian café focuses on using fresh ingredients while also offering a myriad of gluten-free and vegan options. Start your day off right with one of their healthy egg dishes and Tommy's green smoothie.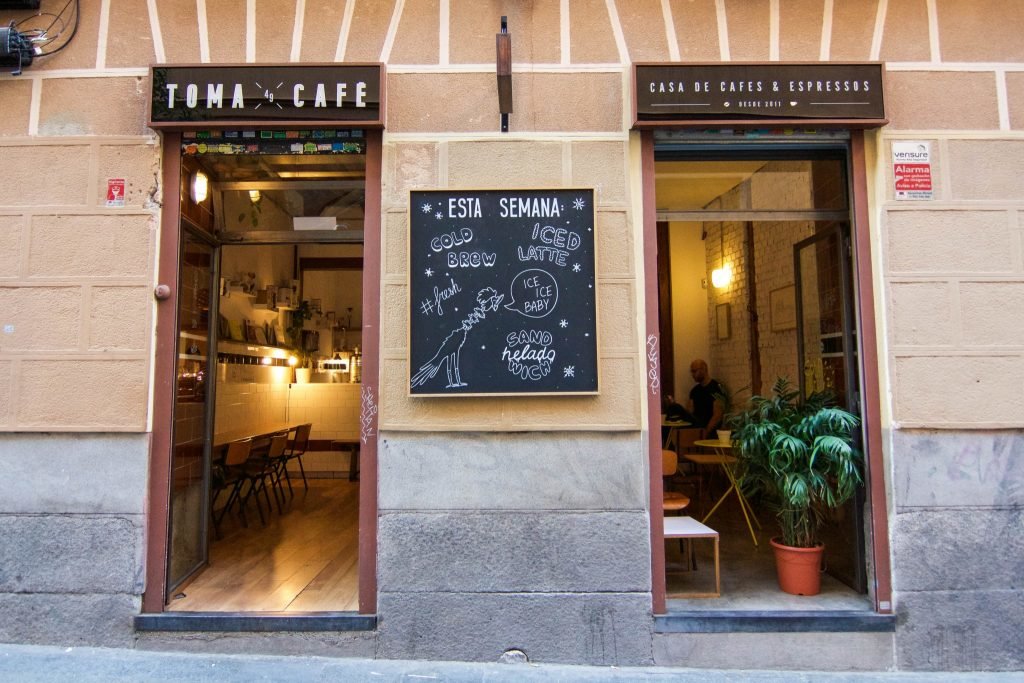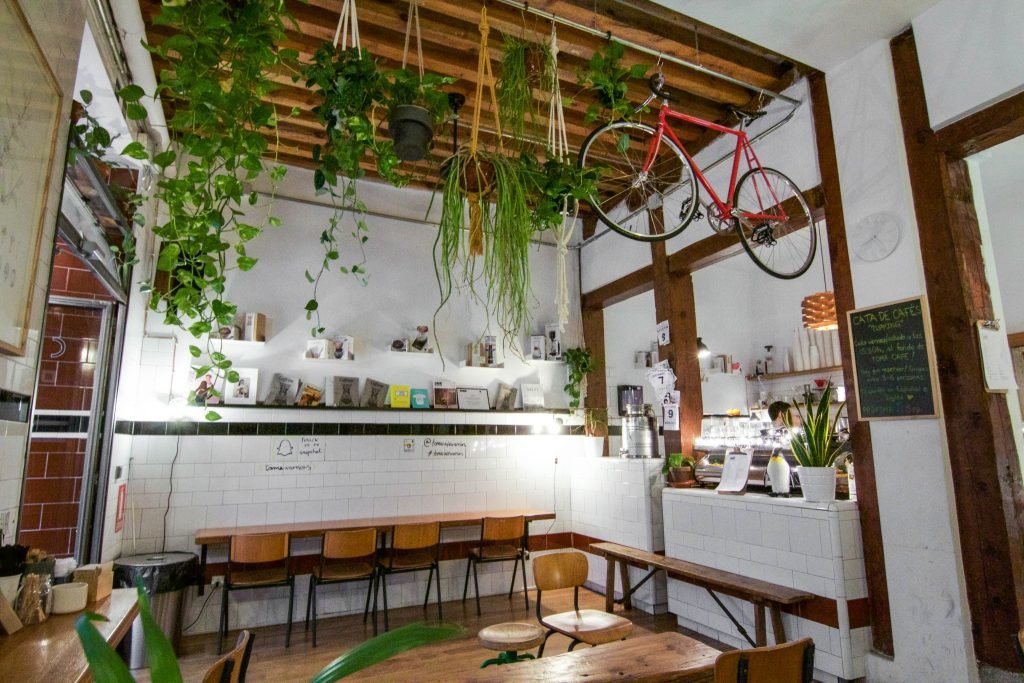 Savvy capital dwellers claim that Toma Café (Calle de la Palma, 49) serves the best coffee in Madrid. Thanks to its sparse vintage décor, hip baristas and health-conscious menu, this airy coffee shop feels as if it belongs in Portland or Brooklyn. Don't be misled by its trendy interior; Toma's acclaimed café con leche is among the city's finest.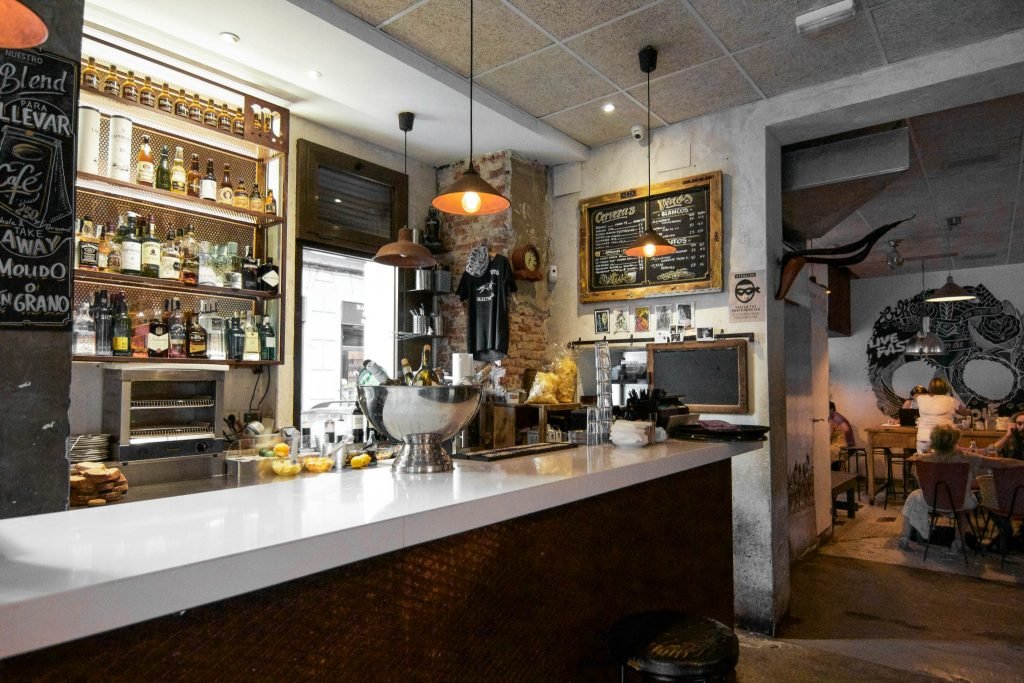 La Bicicleta Café (Plaza de San Ildefonso, 9) gets its name from the many vintage bicycles adorning the charismatic café. Here you can find trendsetting locals pecking at their laptops and sipping steaming cortados (espresso with a splash of milk) to a subtle soundtrack of indie anthems. This hipster haven attracts bohemians and young professionals alike with its welcoming atmosphere, tasty snacks and first-rate java.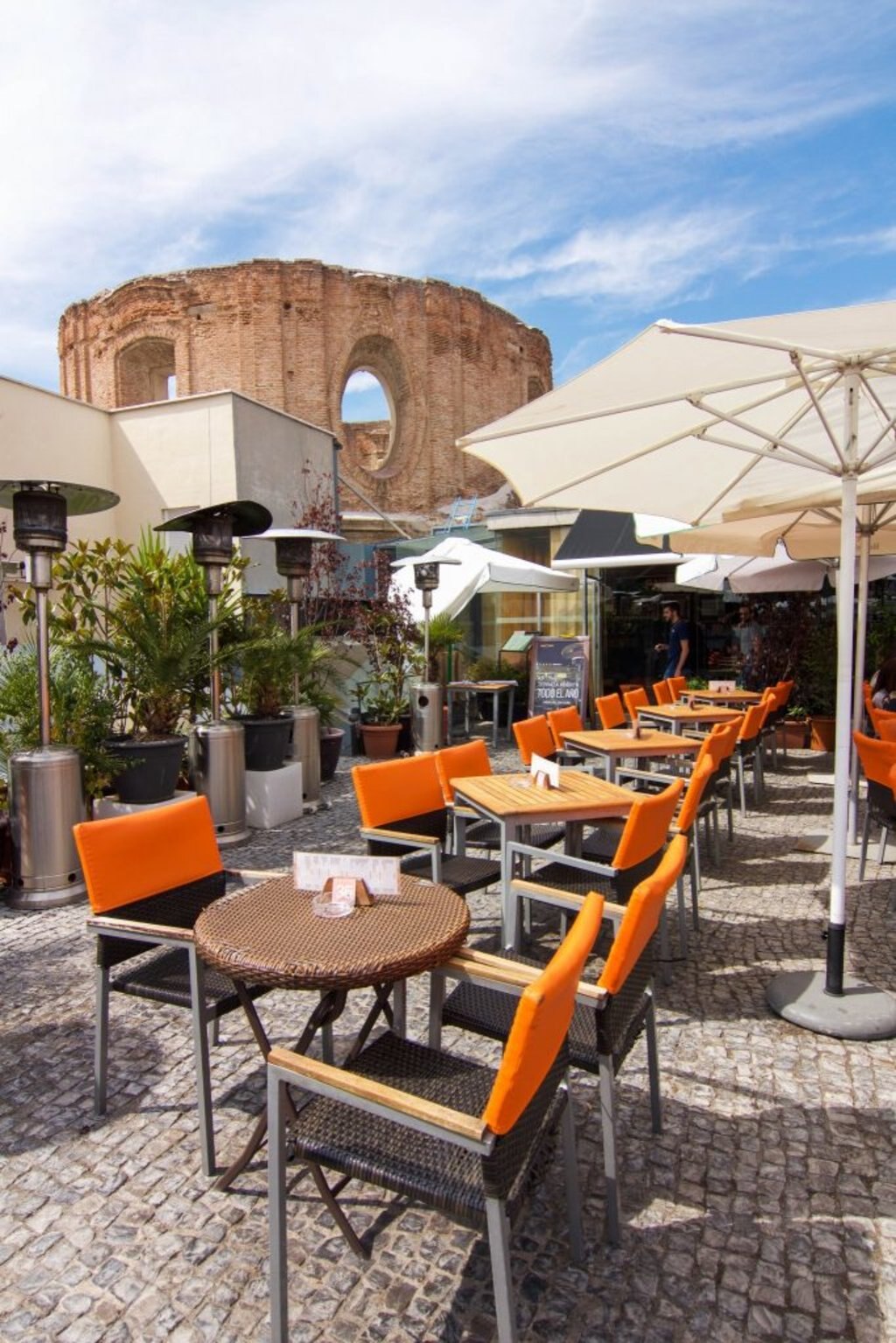 Gau & Café (Calle Tribulete, 14), on the 4th floor of the historic Edificio Escuela Pías, is one of the most picturesque spots to sip a cocktail and admire Madrid's striking architecture. This lively rooftop bar and restaurant rest atop an old university in the heart of Lavapiés, an artsy melting pot that's quickly becoming one of Madrid's hippest neighborhoods. While the building's ruins boast an enthralling history, its panoramas are even more impressive. To enjoy the restaurant's seasonal Mediterranean-inspired dishes, make a reservation at +34 91 528 25 94.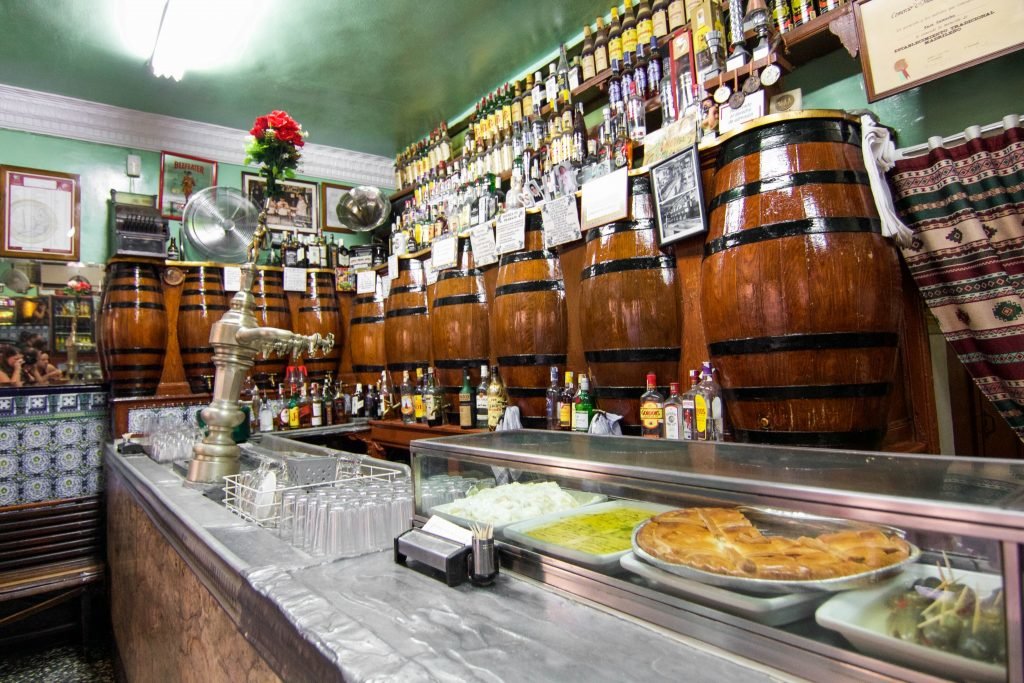 It doesn't get much more authentic than Casa Camacho (Calle de San Andrés, 4), my favorite local watering hole in Malasaña. As evidenced by the dusty bottles and barrels of vermouth lining the walls, not much has changed since Casa Camacho's opening in the late 1920s. If you're feeling brave enough, try the "yayo", the 2€ house specialty made with vermouth, gin and gaseosa (lightly sweetened soda). Otherwise, stick to the traditional vermouth on tap and a tapa of boquerones en vinagre (fresh anchovies marinated in vinegar).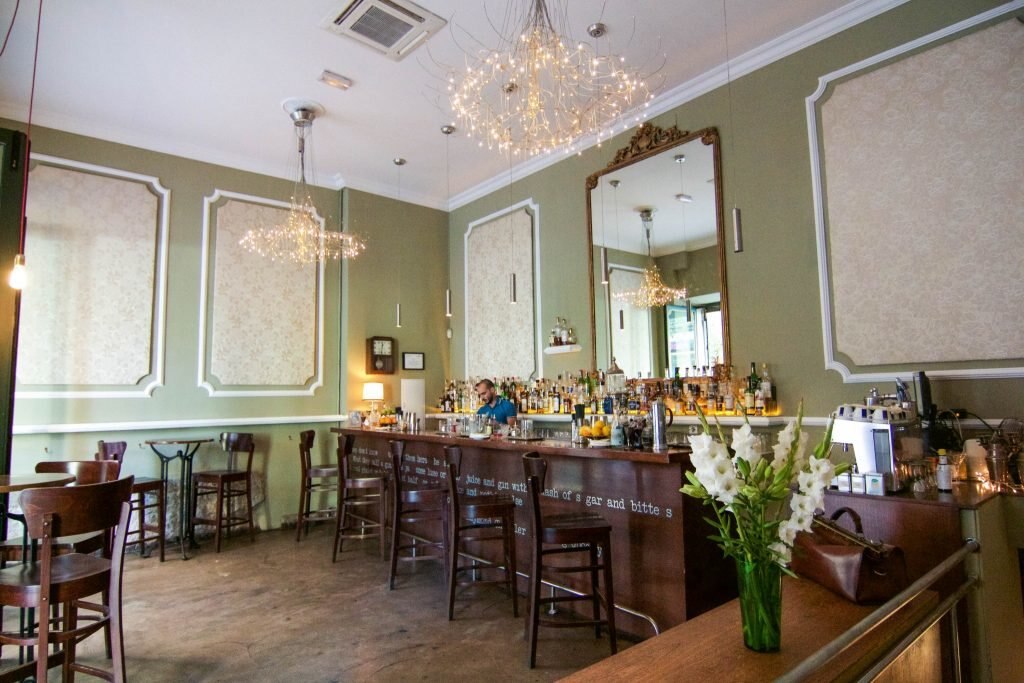 1862 Dry Bar (Calle del Pez, 27) feels like a sophisticated speakeasy with its vintage décor and finely crafted cocktails. This is my go-to spot for a classy after dinner drink, or simply when I feel like embracing my inner Gatsby. You can't go wrong with their refreshing Pisco Sour or Moscow Mule, which cost 8€ a piece.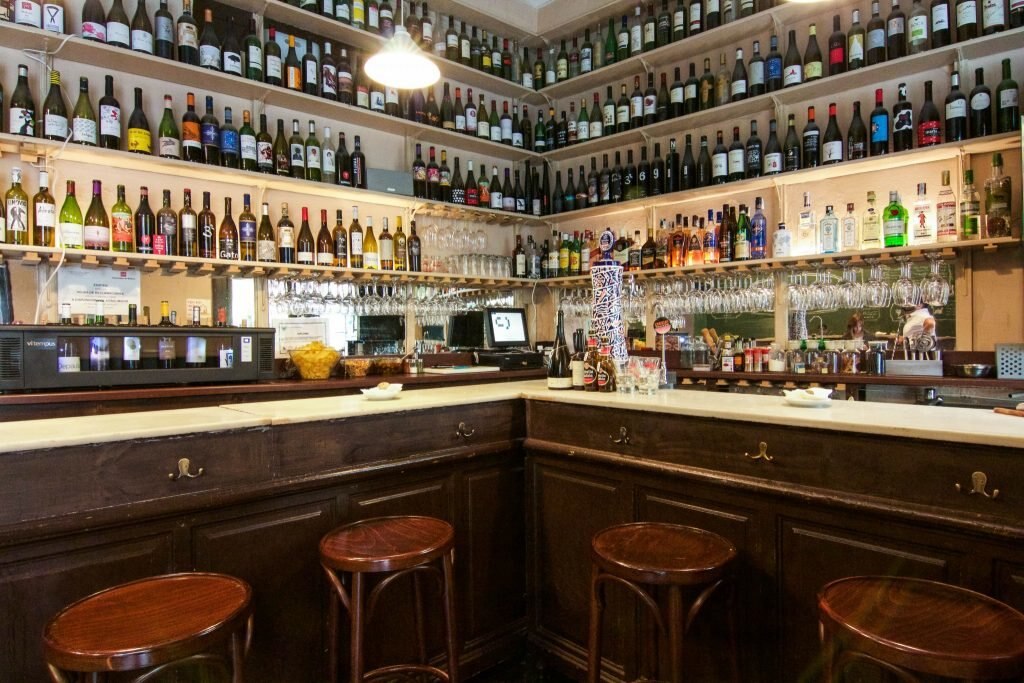 De Vinos (Calle de la Palma, 76) is one of my favorite bars in Madrid thanks to its stellar wines and old-world charm. Cozy and unpretentious, De Vinos serves high quality Spanish wines alongside tasty cheese patters, cured meats and tostas. Wine-savvy Yolanda runs the show, handpicking diverse selections of wine and cava. Here you'll find the classics, such as Rioja and Ribera del Duero, as well as hidden gems from some of Spain's lesser-known wine regions.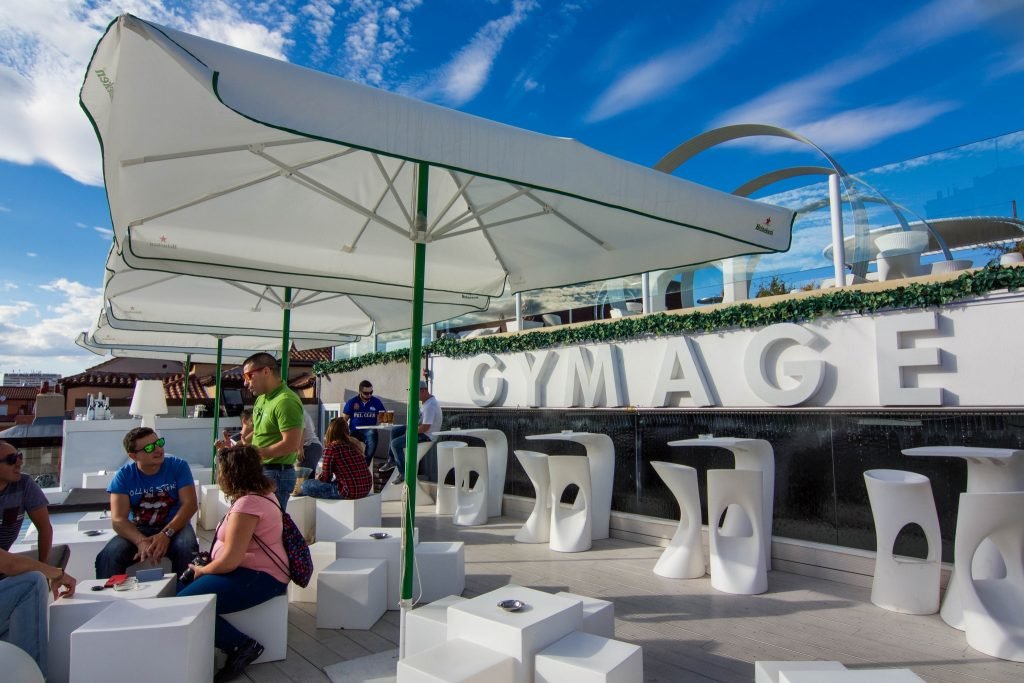 Gymage (Calle de la Luna, 2) is where I go for a rooftop aperitif or to begin the night's fiesta. Located atop a high-end gym, Gymage's rooftop bar flaunts sublime views, contemporary décor and swanky clientele. Swinging to life after dusk, this chic terrace is the perfect spot to sip a gin and tonic (Madrid's current "it" drink) and watch the capital come to life.
GALLERIES AND MUSEUMS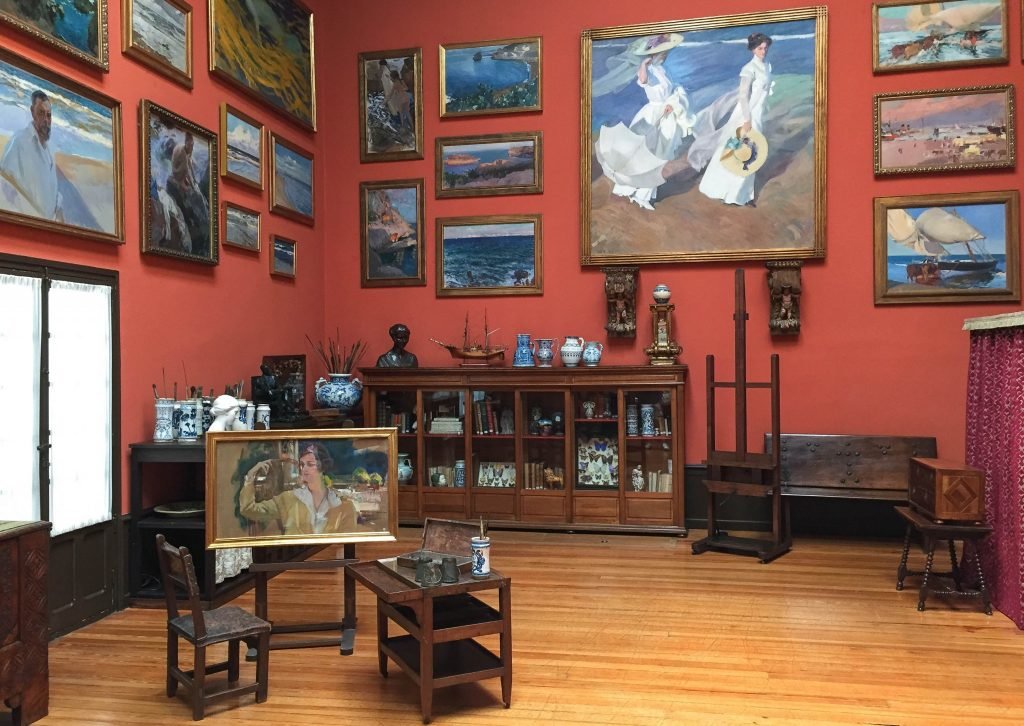 The Sorolla Museum (Paseo del General Martínez Campos, 37) showcases an intimate collection of impressionist paintings within Joaquín Sorolla y Bastida's well-preserved home. I love this museum for Sorolla's light and airy paintings, but the house itself is just as impressive as the painter's masterpieces. The dreamy paintings and striking interior are complemented by the home's tranquil gardens, which make for an ideal spot to relax and reflect.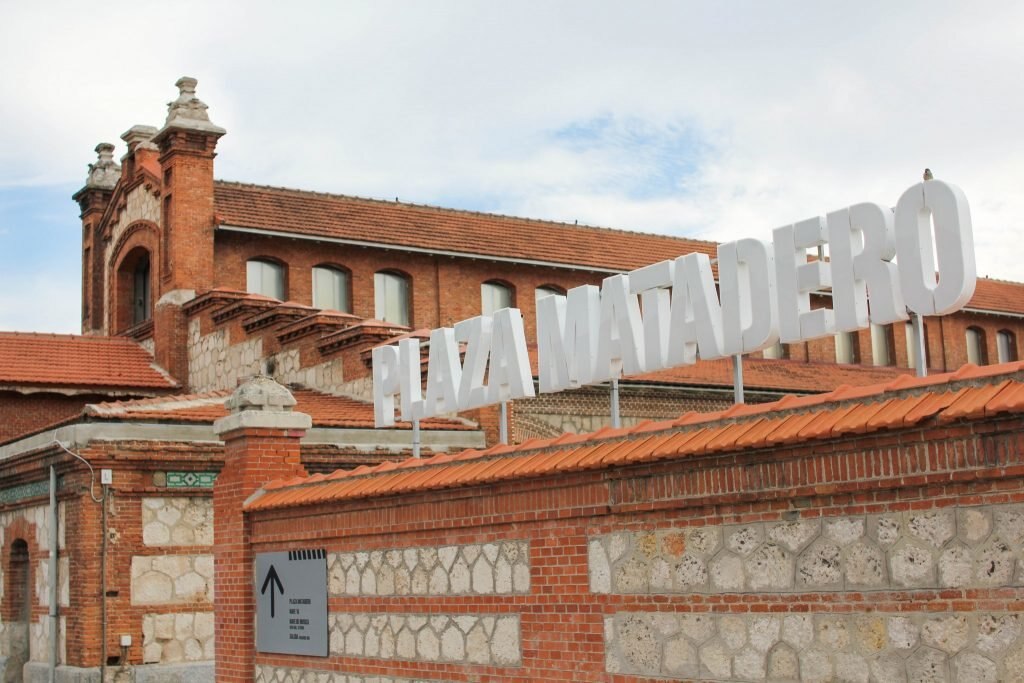 The Matadero Madrid (Plaza de Legazpi, 8) houses eccentric temporary exhibitions inside a former slaughterhouse. With colourful displays and expositions that brazenly defy the mainstream, the Matadero offers a nontraditional taste of Madrid's contemporary art scene. Revered as one of Madrid's most offbeat cultural centres, the Matadero's galleries, workshops and trendy cafés attract hipsters and modern art enthusiasts alike.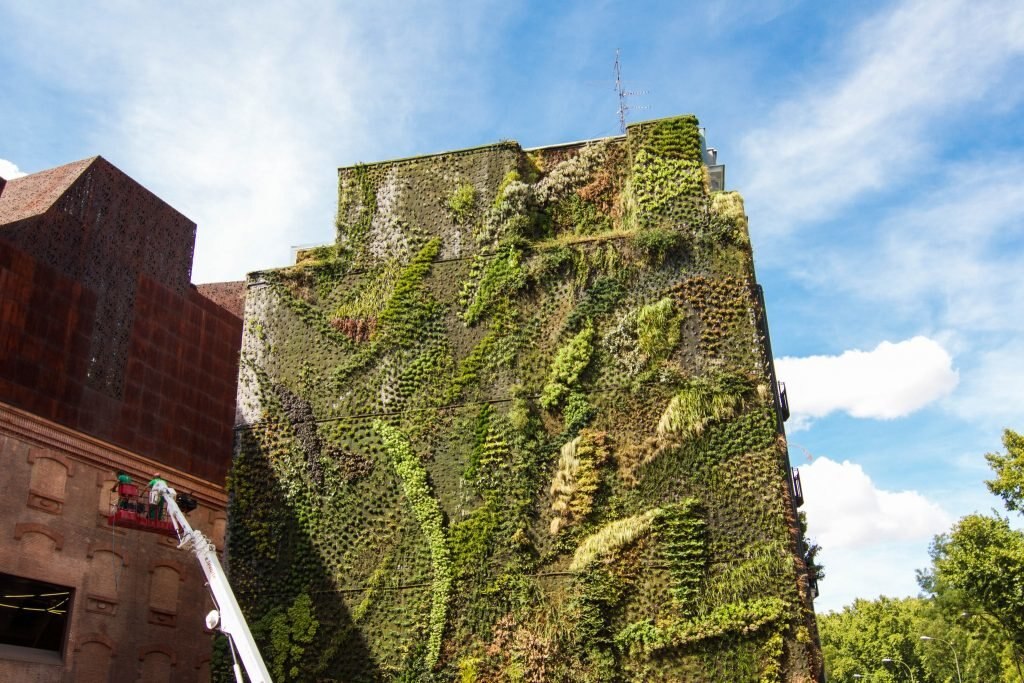 Just down the street from the famed Museo Nacional del Prado lies the CaixaForum (Paseo del Prado, 36), a former power plant that now features bold temporary exhibits and modern art collections. While the building itself is best known for its vertical garden, a massive green wall covering one side of the museum with over 15,000 plants, it's the museum's imaginative galleries that keep me coming back for more.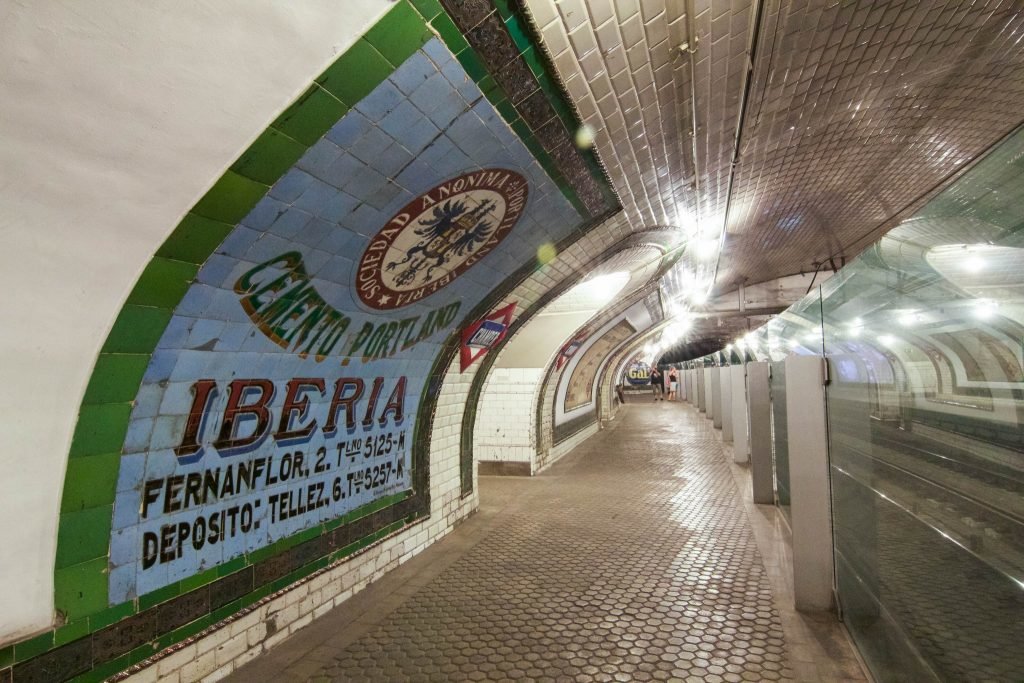 Take a vivid journey back through time at Andén 0 - Estación de Chamberí (Plaza de Chamberí), Madrid's ghost station. This small underground museum showcases Chamberí's abandoned metro station, which became obsolete once Madrid started expanding its subway system in the 1960s. Past the antiquated ticket booth and creaky turn-stalls, the tunnel's walls are lined with nostalgic tile advertisements preserved from the 1920s. Every 5-10 minutes a train rolls through, giving us an eerie reminder of the station's past.
PARKS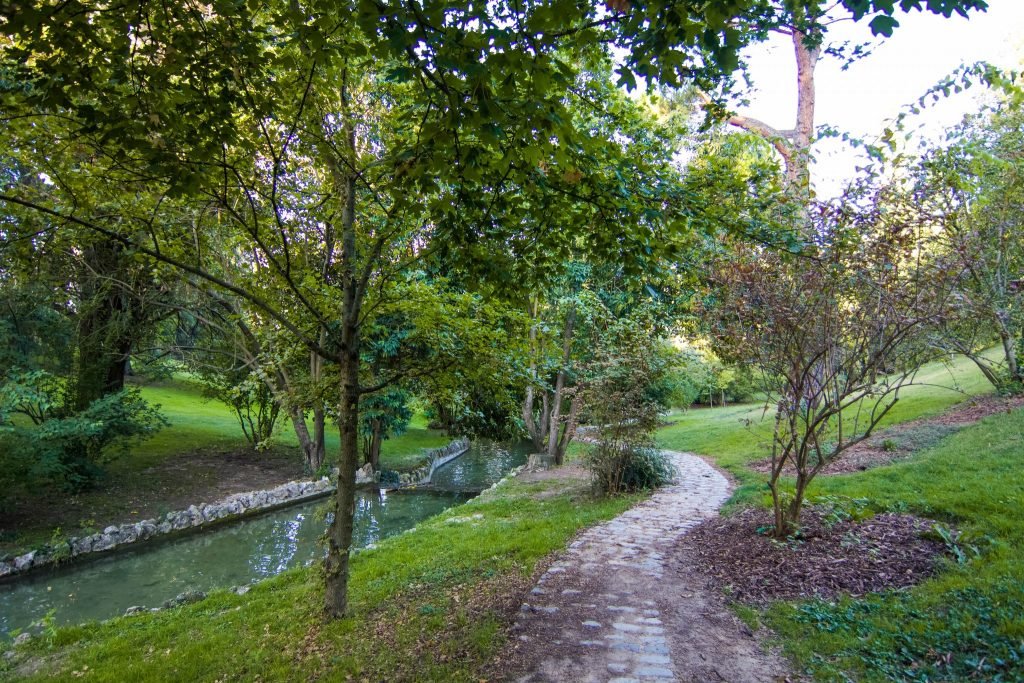 Parque del Oeste (Paseo de Moret, 2) is where I head when I need to escape Madrid's asphalt jungle. Located in the university hub of Moncloa, Parque del Oeste is my ideal spot for a midday stroll or siesta in the shade. Thanks to its rolling hills and picturesque lawns, Parque del Oeste is one of the prettiest places to bring a picnic basket. This lush retreat is best known for its acclaimed rosaleda (rose garden), which bursts into life every spring.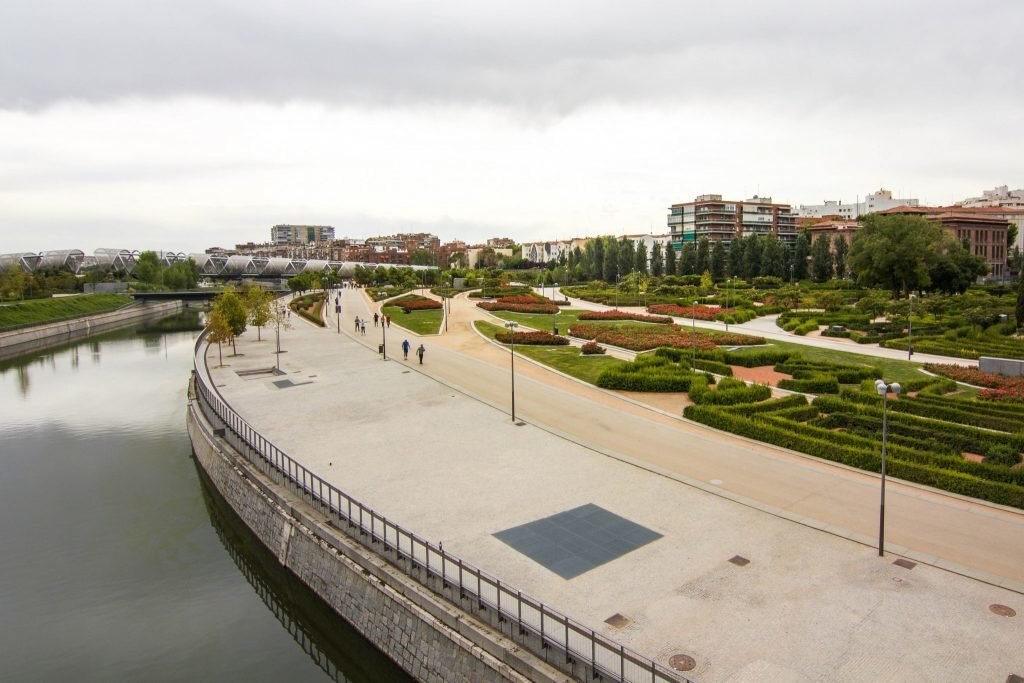 Arganzuela Park is the illustrious crown jewel of the recent Madrid Río renovation. Situated between the Matadero and Atlético de Madrid's Vicente Calderón stadium, this park along the new and improved riverfront features manicured gardens, eco-friendly playgrounds and its very own urban beach. Arganzuela's urban oasis is one of my favorite spots for people watching, cycling and sunbathing.
SHOPPING AND MARKETS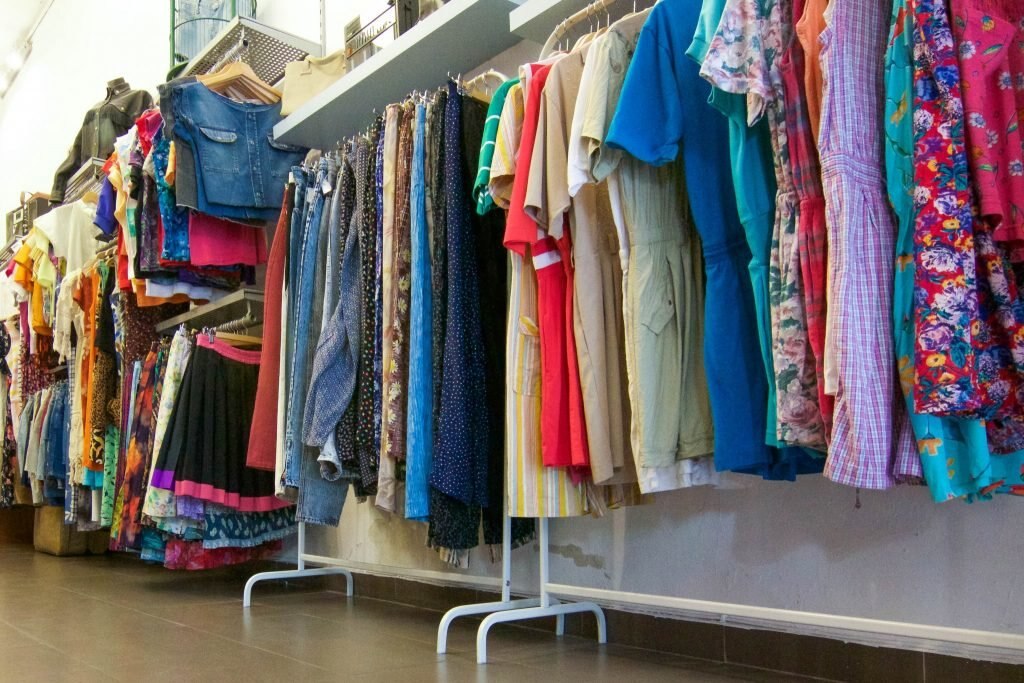 I always venture to Calle Velarde in Malasaña for some of the city's best thrift shopping. With colorful shops such as Biba Vintage, Magpie Vintage, and Williamsburg, it doesn't take much digging to find the buried treasures. From retro scarves to patterned sundresses, this nostalgic street charms stylish natives with its one-of-a-kind finds.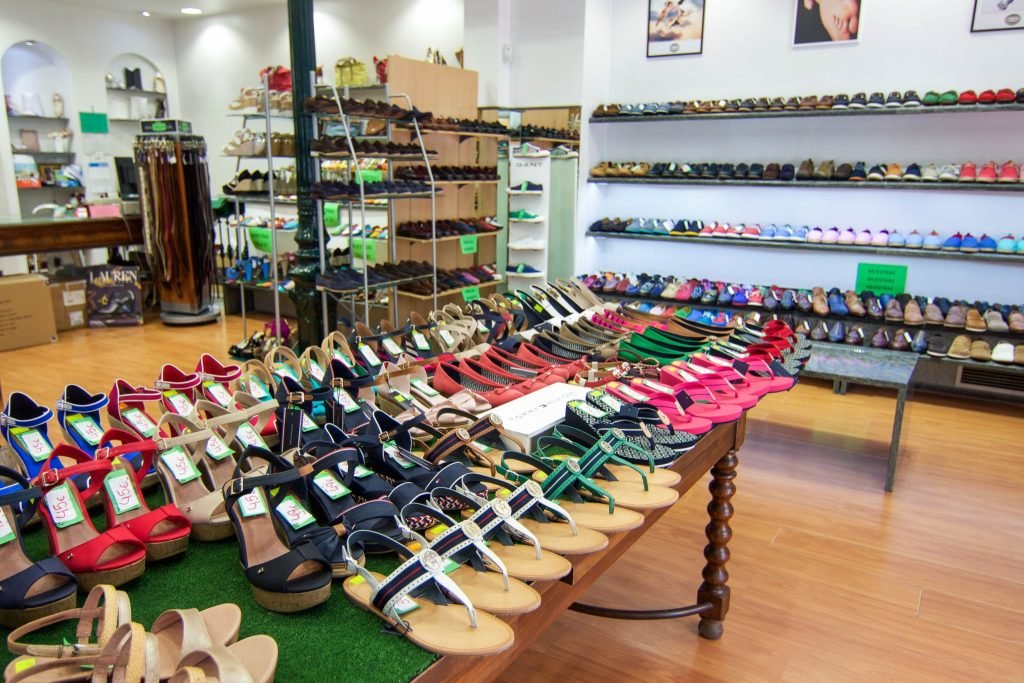 Chueca's Calle Augusto Figueroa is my go-to spot for affordable shoe shopping. Nestled between the vibrant bars and cafés, designer shoe outlets line the street from end to end. With discount shoe shops such as JC, Farrutx, Estellés and Pons Quintana, it's easy to emulate the locals' fashionable footwear. Keep your eye out for even more deals during rebajas, Madrid's celebrated retail sales after Christmas and during summer.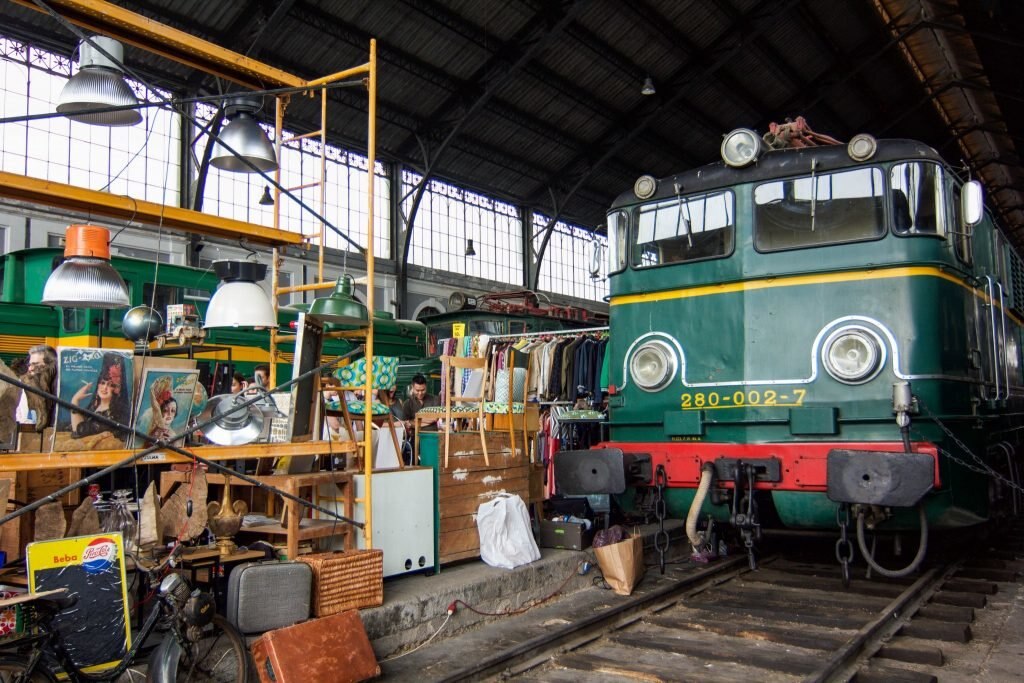 Thanks to its selection of second-hand goods showcased in an old train museum, the Mercado de Motores (Paseo de las Delicias, 61) is one of Madrid's most mesmerizing flea markets. Every second weekend of the month, vendors sell vintage clothes, jewelry, art and home décor alongside the museum's old trains. The Mercado de Motores' unique treasures are complemented by a vibrant outdoor food market and live music.
MadrEAT (AZCA, Paseo de la Castellana, 89) goes off the gastronomic grid with its gourmet assortment of food trucks that gather every third weekend of the month. As the unofficial epicenter of Madrid's street food revolution, MadrEat's vendors offer bites from some of the most distinguished restaurants around the city. While I can't resist Casa Ernesto's grilled artichokes with fresh burrata, Tepic's tacos are also a dependable favourite.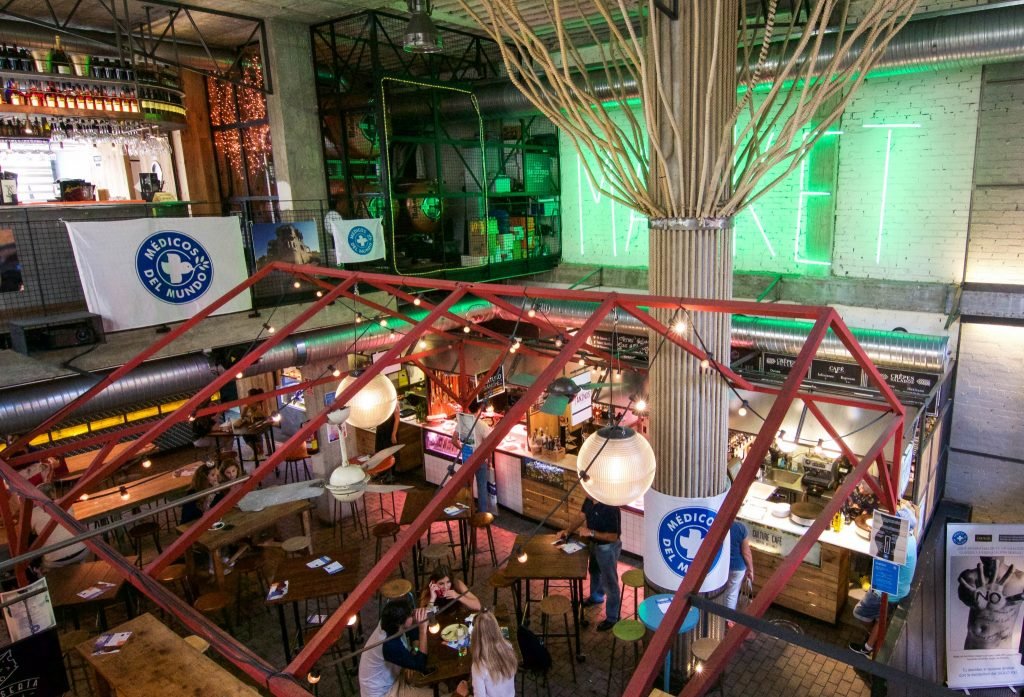 Mercado de San Ildefonso (Calle Fuencarral, 57) is where I go to tapas crawl with friends before getting ready for a night out. This upscale market is the ideal spot to flit from stall to stall in search of the most delectable dishes. I always pick up some huevos rotos from the Granja Malasaña booth and embutidos (cured meats) from Arturo Sánchez, and enjoy my treats al fresco atop the outdoor terrace.
Have you been to Madrid? What would you recommend?