Fascinating ancient ruins, otherworldly natural landscapes, and one-of-a-kind experiences - these are a few reasons why Jordan is fast becoming the ultimate bucket-list destination. There is no shortage of things to see in Jordan, but we've rounded up our favourites below.
Petra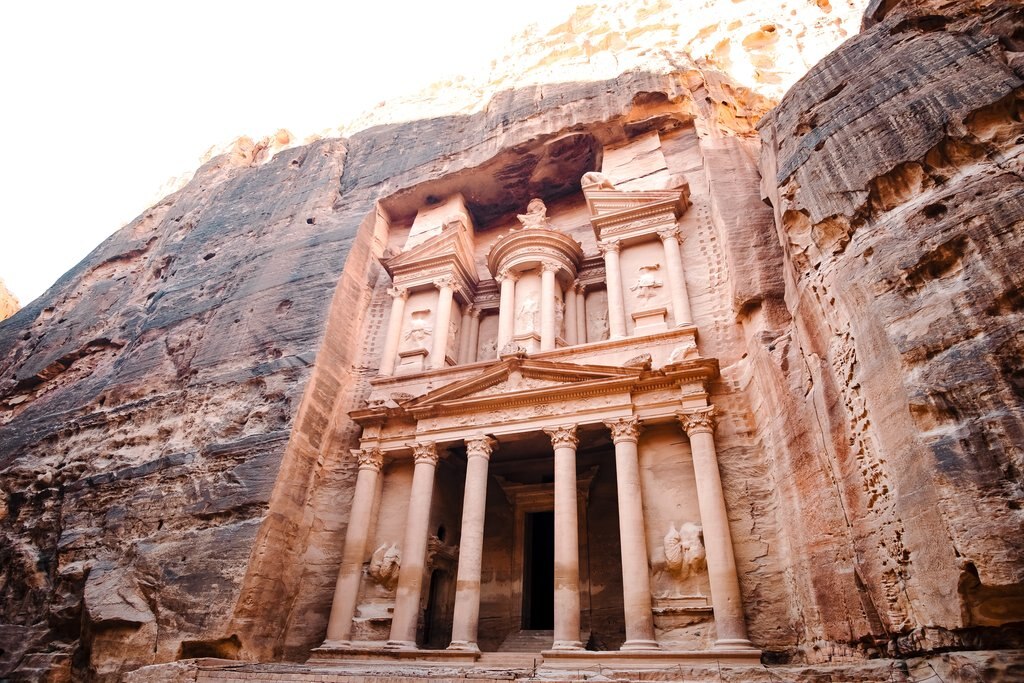 __Photo by_ Andrea Leopardi on Unsplash_It would be wrong to start this list with anything other than Petra; it's one of Jordan's top must-sees. This ancient Nabataean city is a photographer's dream, with a dramatic reveal happening right at the start of all visits to Petra.
Access to Petra is via the Siq, a deep gorge, where, after walking for over a kilometre, you'll suddenly catch a glimpse of the site's most famous landmark: the Treasury. With its columns cut straight into the pink sandstone cliffs, it'll be hard to tear yourself away, but there is so much to see in Petra.
Visitors can take in the elaborate Royal Tombs, a theatre that seated 8,000 spectators and the remains of the Great Temple. It is also worthwhile to walk out to Ad-Deir Monastery or, for a bird's-eye view of the Treasury, hike up the Al-Khubtha trail.
Amman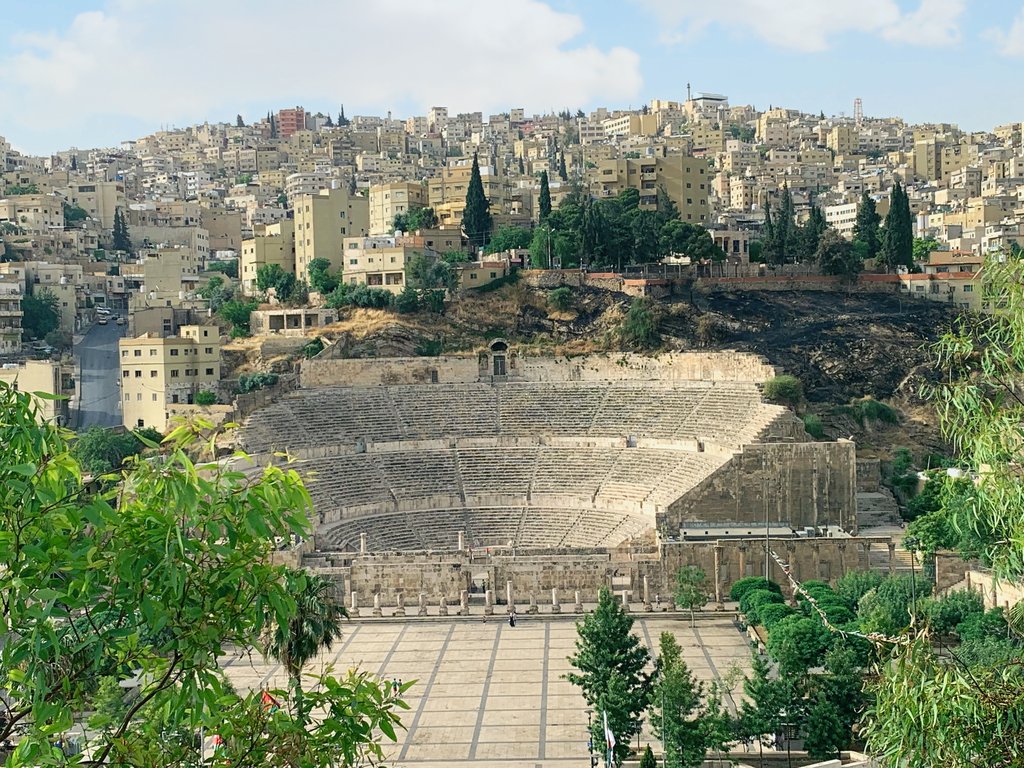 _Photo by Ash Lambert on Unsplash_
Travellers may skip Amman and opt to head straight out of the city to see the more far-flung places on this list, but Jordan's capital shouldn't be ignored and there are plenty of great hotels in Amman. Amman is a multicultural, vibrant hub that's home to diverse neighbourhoods and countless attractions.
Even if you only have a day in Amman, venture up to the Citadel, where you can visit the Temple of Hercules and Ummayad Palace. Elsewhere, you can explore a Roman-era theatre or see the vivid colours of King Abdullah I Mosque. When you've had your fill of history, head over to the Rainbow Street area, where you can find souvenir shops and eateries, giving you the chance to sample Jordanian delicacies.
Jerash
Did you know that Jordan has some of the best-preserved Roman ruins found outside of Italy? The Roman city of Jerash is located a short distance from Amman, making it a popular day trip from the capital.
Jerash was founded in the 4th Century BC and it became an important city for trade. Jerash's architecture is a testament to its wealth: the imposing Hadrian's Arch, the remnants of the once-grand temples of Zeus and Artemis and two large theatres.
However, the biggest attraction has to be Jerash's hippodrome, where you can see daily reenactments of gladiatorial battles and chariot races.
The Dead Sea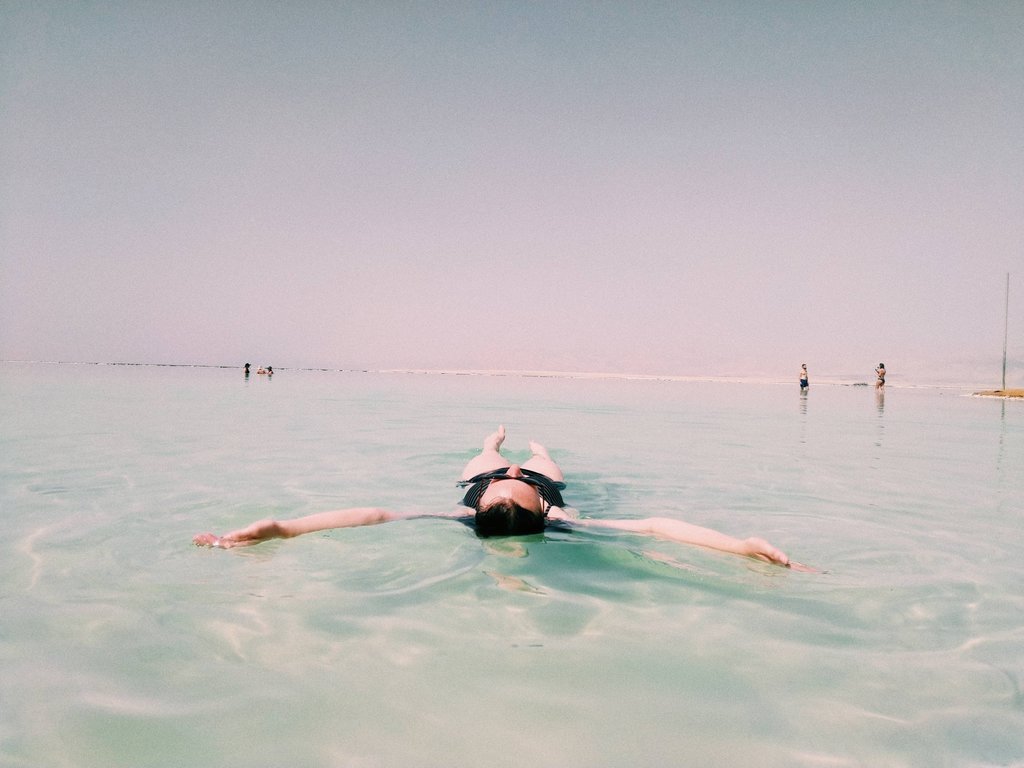 _Photo by Avi Naim on Unsplash_
At 430 metres below sea level, the Dead Sea is the lowest point of land elevation on the entire planet. Add this to the incomparable feeling of floating effortlessly in sky-blue water, and it's easy to see why the Dead Sea is considered to be one of Jordan's unmissable experiences.
The high salt content of the Dead Sea has long been associated with good health, attracting travellers from far and wide who seek to better their ailments. So, whether you'd like to splash out on a luxurious treatment at one of the nearby spas or simply want to have your time floating in the water, a day at the Dead Sea won't be something you'll forget in a hurry.
King's Highway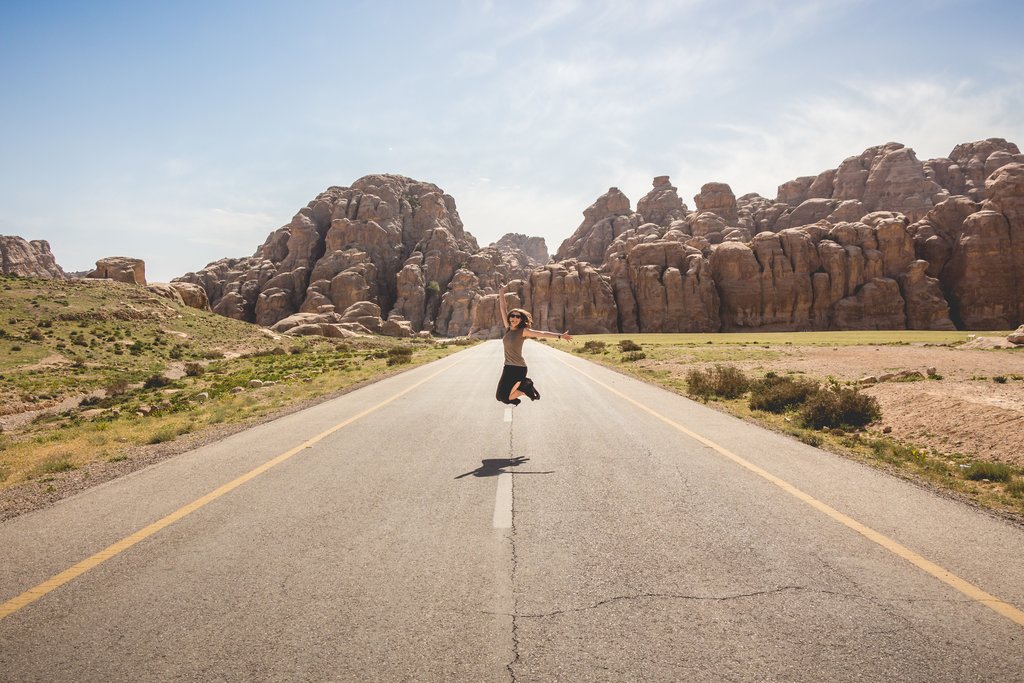 _Photo by Julien Lavallée on Unsplash_
It's not often that you'll get to say that you've taken a road trip along a 5,000-year-old route, but this is exactly what you'll get at the King's Highway. At 384km long, it's known as the scenic route between Amman and Petra.
It's a great excuse to hire a car in Jordan. Fuel is affordable and - importantly for the King's Highway - you'll get to stop whenever you want.
There's a lot to see along the way: the Crusader castles of Karak and Shobak, the historic ruins of Umm ar-Rasas and Mount Nebo, where Moses is said to have seen the Promised Land.
There may be quicker ways to get to Petra, but the King's Highway allows you to traverse the full range of Jordan's natural landscapes, from flat desert landscapes to impossibly deep canyons.
The Madaba Map
A true hidden gem, Jordan's Madaba Map can be found within St George's Church in the town of Madaba. Stepping into the church, you'll need to keep your eyes down; that's because the map is, in fact, part of the floor. It's made up of 2 million pieces of stone, forming the oldest representation of the surrounding geographical region, including the Holy Land.
The detail of the map is astounding, where regional landmarks are interspersed with colourful animals. This mosaic dates back to the 6th Century AD but it was only rediscovered in 1884 when part of the church floor was removed during renovation work. It was an extremely important historical discovery, confirming the location of places that hadn't existed for centuries.
Wadi Rum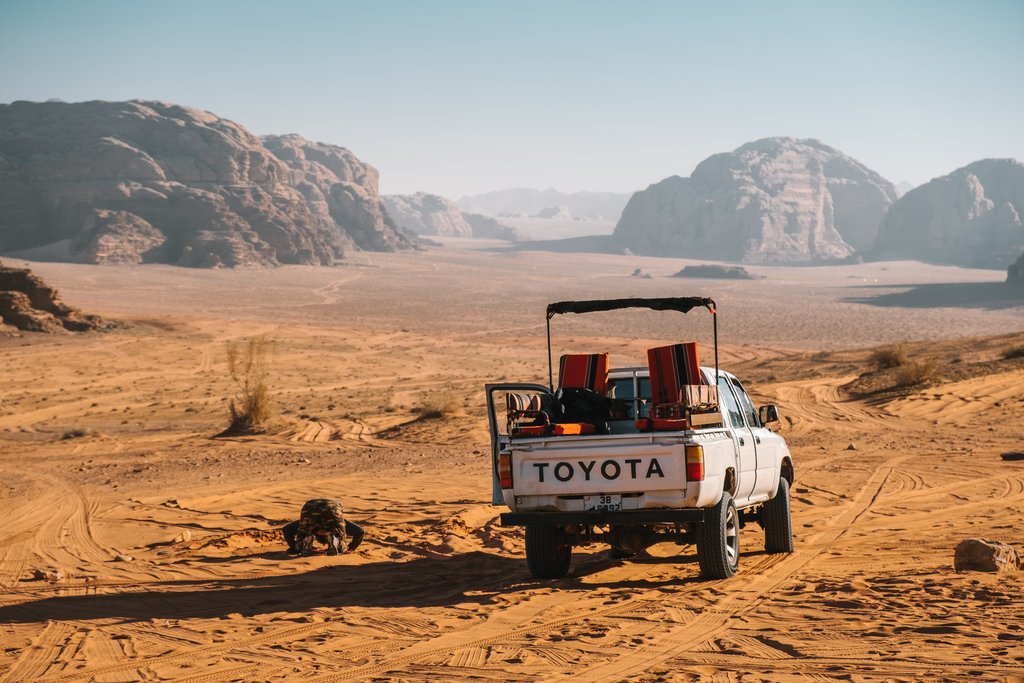 _Photo by Andrea Leopardi on Unsplash_
Located in the south, Wadi Rum is also known as the Valley of the Moon. When looking at the terrain here, the reason for this becomes obvious.
There are striking rock formations, gravity-defying rock bridges and towering desert mountains. Visitors can also see 4,000-year-old rock carvings or opt to hike up Jabal Rum, Jordan's highest mountain. A four-wheel drive is needed to fully navigate Wadi Rum, but you can hire a vehicle at the visitor centre.
For those wanting to maximise their time at Wadi Rum and learn about the people that live here, book a night under the stars at a Bedouin camp.
Ma'in Hot Springs
If soaking in the Dead Sea didn't quite fulfil all your relaxation needs, the nearby Ma'in Hot Springs may what you're looking for.
While hot springs can be found around the world, being able to sit under a hot waterfall is a little more unusual. Most visitors choose to access Ma'in's natural rock pools and waterfalls at the resort of the same name. For a more private experience, however, you can book a session at the spa, which has its own pools and waterfall.
This part of Jordan has been attracting visitors for thousands of years, as the mineral-rich water at Ma'in Hot Springs is said to have numerous health benefits. Be warned, though: the water is hot, ranging between 45 and 63 degrees Celsius!
Dana Biosphere Reserve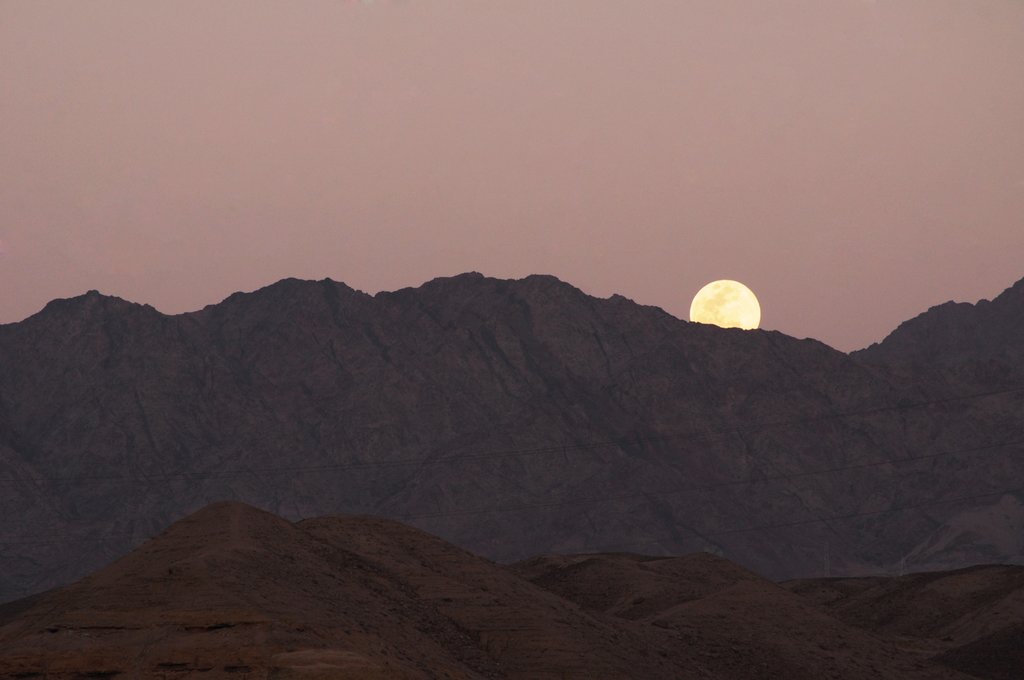 _Photo by Yuliya Kosolapova on Unsplash_
If you're looking to get off the beaten track in Jordan, plan a visit to the Dana Biosphere Reserve. It's the largest nature reserve in Jordan and it's the best way to immerse yourself in the country's flora and fauna.
There are many walking and mountain-biking trails to choose from, ranging from two-hour strolls to multi-day excursions. This reserve's mountainous terrain forms part of the Rift Valley, which stretches all the way into the African continent.
Even if you're not interested in hiking, there's a 15th-Century village, which boasts a traditional crafts community and some of the best views over the surrounding reserve.
Aqaba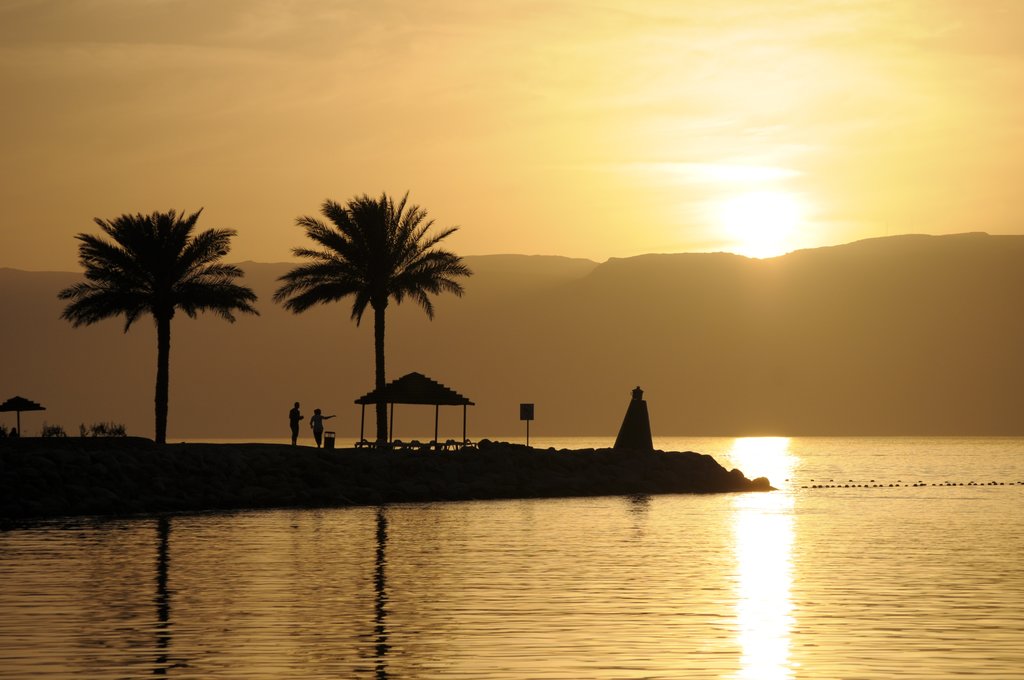 _Photo by Yuliya Kosolapova on_ Unsplash
After dusty drives and desert walks, all Jordan adventures should end with a few days along the country's Red Sea coastline. A mini holiday in Aqaba is a great way to wind down, with this port city offering accommodation to suit all budgets.
Aqaba is a hotspot for watersports like snorkelling and scuba diving thanks to the stunning coral reefs that can be found here. For those still wanting to sightsee, there are the ruins of the early Islamic city of Ayla as well as the 16th-Century Mamluk Castle.
Otherwise, simply soak up the atmosphere of Aqaba, with its sprawling souks, eclectic nightlife and long sandy beaches. It's a place that slowly wins you over with its charms and you may be tempted to stay another night or two.
Have you been to Jordan? What are your top must-sees in Jordan?