If you're looking to get out into nature near Dublin, the city is close to some of the most spectacular hiking and walking trails in the Irish countryside. From easy forest walks for beginners to strenuous hikes on mountainous terrain, these trails are easy to access from the city and are well-marked, ensuring that you can hit the trail on your own or with a group of friends. Take a look at these Dublin mountain walks and hikes to prepare for your trip.
Dublin Mountains Way
Dublin Mountains Way is a 26.5-mile marked trail that crosses the Dublin Mountains from Shankill to Tallaght. The hike is moderate overall and crosses strenuous areas, taking 1 to 3 days to complete. The trail, which starts in Shankill in South Dublin, can be done in either direction, and there are numerous points along the way to join the trail. For fit hikers, there are loop walk options that extend the length of the trail to a total of 46 miles.
The trail is broken down into 8 equidistant stages, so anyone from beginner to advanced can participate. Several universal yellow walking symbols and arrows are found along the length of the trail, ensuring that you can find your way and avoid getting lost. Throughout the entire trail, you'll pass over mountainous landscapes, fields, forests and maintained side roads, passing many of Dublin's exciting attractions and landmarks.
You can find detailed directions, maps and itineraries for all 8 stages of Dublin Mountains Way online.
Great South Wall Walk
The Great South Wall Walk is a stunning coastal walk that's perfect for picturesque views of the waters of Dublin Bay. The trail starts 1.2 miles from the Dublin city centre in Irishtown and extends into Dublin Bay along the Great South Wall to the Poolbeg Lighthouse, for a total 3.7-mile walk. During this walk, you can see unforgettable sights like Howth Head, the Poolbeg Chimneys and Dun Laoghaire Harbour.
The trail is suitable for all skill levels, but it can be rough and uneven in spots. Be sure to wear comfortable, non-slip shoes. To find the trailhead, start at the park in Irishtown and follow the trail along the coastline. Around 1 mile in, you'll see the beginning of the South Wall, which begins the walk.
Spinc Glendalough
Spinc Glendalough is one of the more strenuous of Dublin mountain hikes, but also one of the most awe-inspiring. It begins at the medieval monastery in Glendalough and travels for a 5.6-mile loop, passing lower Glendalough lakes, glacial valleys, forests and mountain peaks. The entire trail takes about 3 or 4 hours to complete.
Glendalough is around an hour from Dublin, so it's a more remote hiking trail in the mountains. You can drive to the car park in Glendalough Medieval Monastic site and park for free, or to the Upper Lake Car Park, which has more tourists and costs about €4 to park. This hike is more difficult and is suitable for experienced hikers since you may encounter icy surfaces and steep areas.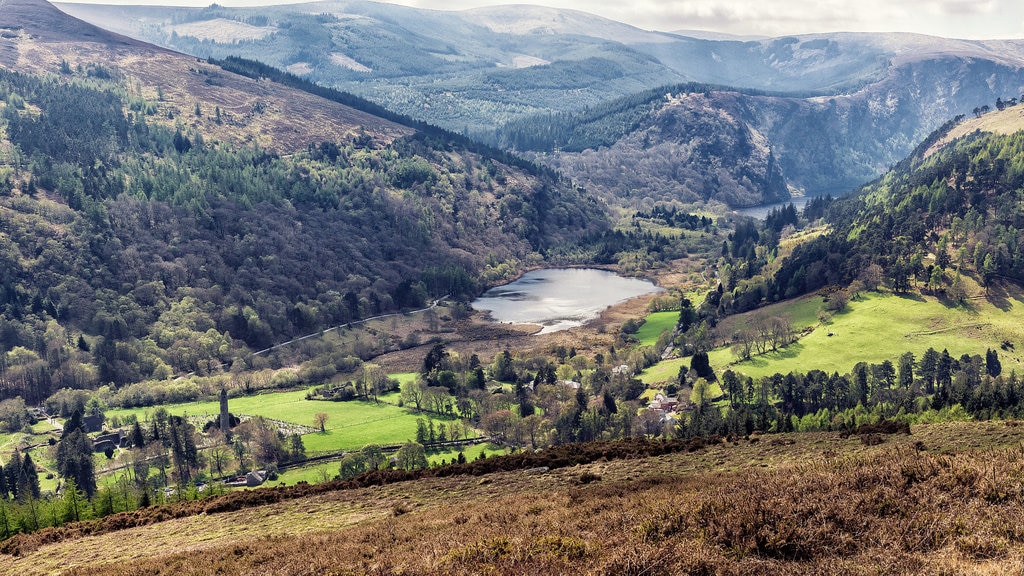 The Glendalough Valley - By Joe King - Own work, CC BY-SA 3.0, https://commons.wikimedia.org/w/index.php?curid=26169583
Howth Cliff Walk
The Howth Cliff Walk is one of Dublin's lesser-known hikes - and one of its most beautiful. The cliff walk runs a full loop around Howth Head for 7.4 miles, but you can choose to take the shorter option by travelling in and back from the north or south sides. Along the way, you'll see sights like the Baily Lighthouse, rocky coastlines, rugged cliffs and remote beaches, all on the edge of a steep cliff.
To reach the trail, you can take the DART from Dublin or drive, both of which take under 30 minutes. Walking the full loop takes about 3 hours and travels past many excellent seafood restaurants and cafes, so be sure to stop in for a quick meal.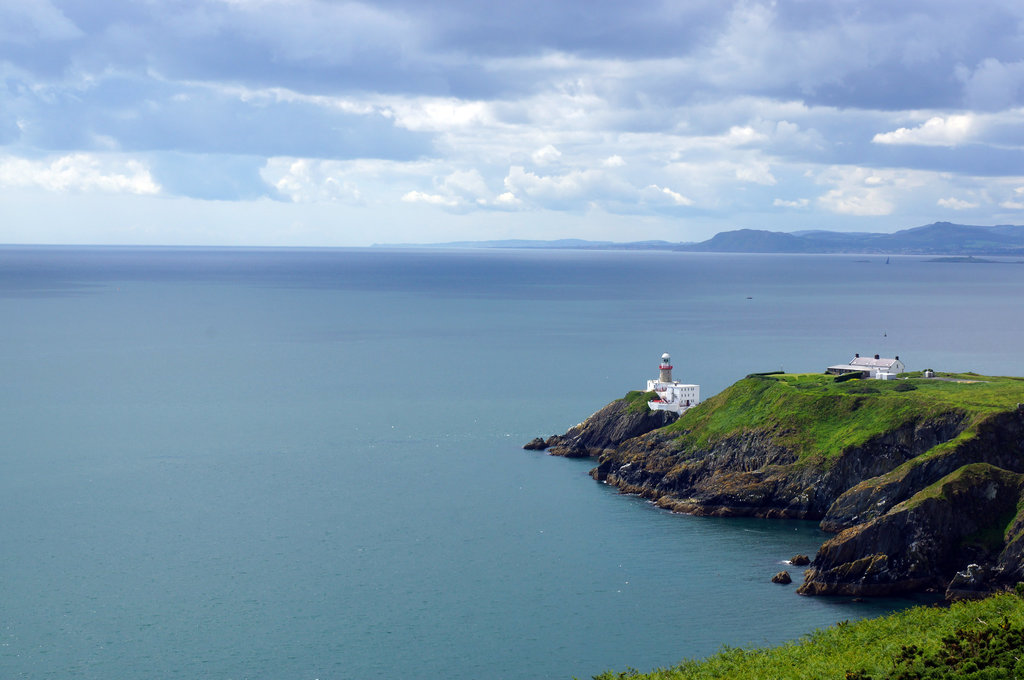 2019-06-07 06-22 Irland 090 Howth, Cliff Walk by Allie_Caulfield - CC BY 2.0 (https://creativecommons.org/licenses/by/2.0/) - https://www.flickr.com/photos/wm_archiv/48219780951/
Bray Cliff Walk
Bray Cliff Walk is another lovely cliff walk that's great for enchanting views of the landscape. The walk travels 4.3 miles along the cliffs between Bray and Greystones, passing stunning cliffs and marine life in the sea. The trail takes about 2 hours, and you can add to the trail by climbing to the summit of Bray Head for excellent vistas of the east coast over Dublin city and the nearby mountains.
You can access the trail in Bray at the Bray Seafront, and it's marked with red arrows. If you only want to complete part of the trail, you can take the DART to return to the start point. Greystones has some great eateries and attractions, however, so you may want to spend some time in the area.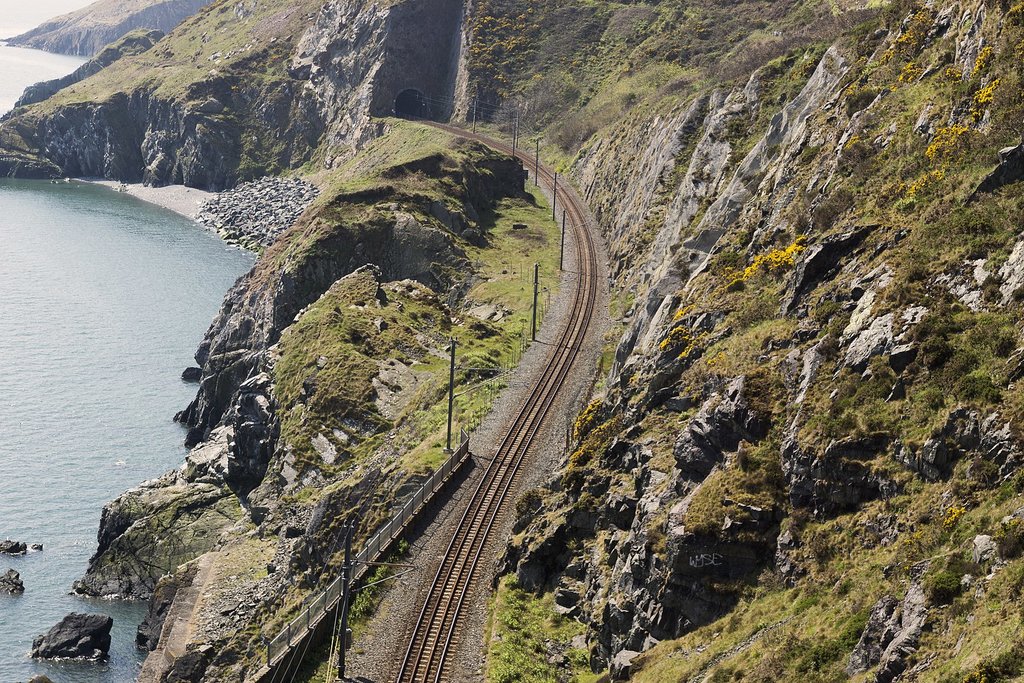 By Miguel Mendez from Malahide, Ireland - Bray Cliffwalk, CC BY 2.0, https://commons.wikimedia.org/w/index.php?curid=25501619
Ready for your adventure?
If you're planning an adventure in the Dublin Mountains on your next trip, be sure to check out these mountain trails and hikes to see the best the landscape has to offer. Before you go, visit Expedia to browse deals on Dublin hotels and find more fun things to do in Dublin!
Photo Credits
Cover pic: View from the southernmost tor on the summit of Three Rock Mountain, Dublin, Ireland looking towards Bray Head, the Little Sugar Loaf and the Great Sugar Loaf - By Joe King - Own work, CC BY-SA 3.0, https://commons.wikimedia.org/w/index.php?curid=11189398