With the release of the trailer for the new Ghostbusters reboot, the internet seems to be in something of a tizz. To some it's a progressive particle accelerator, polarising the negatively charged energy of the patriarchy; to others it's a sacrilegious soiling of 80's movie perfection. Whichever side of the argument you fall on, I think we can all agree that the original movies are awesome. To celebrate Mr. Ackroyd's (aka. Ray) and the late Mr. Ramis' (aka. Egon) masterpieces, here are seven must visit film locations for every Ghostbusters geek.
1. New York Public Library
The setting for the iconic opening scene; our misfit parapsychologist heroes are called to the grand old New York Public Library to investigate sightings of the ectoplasmic impressions of a dead librarian. What at first seems to be an - albeit pink and glowing - sweet old lady soon morphs into a dog-fanged monster and chases them from the building. I'm supposing ghosts don't like to be touched. Fair play.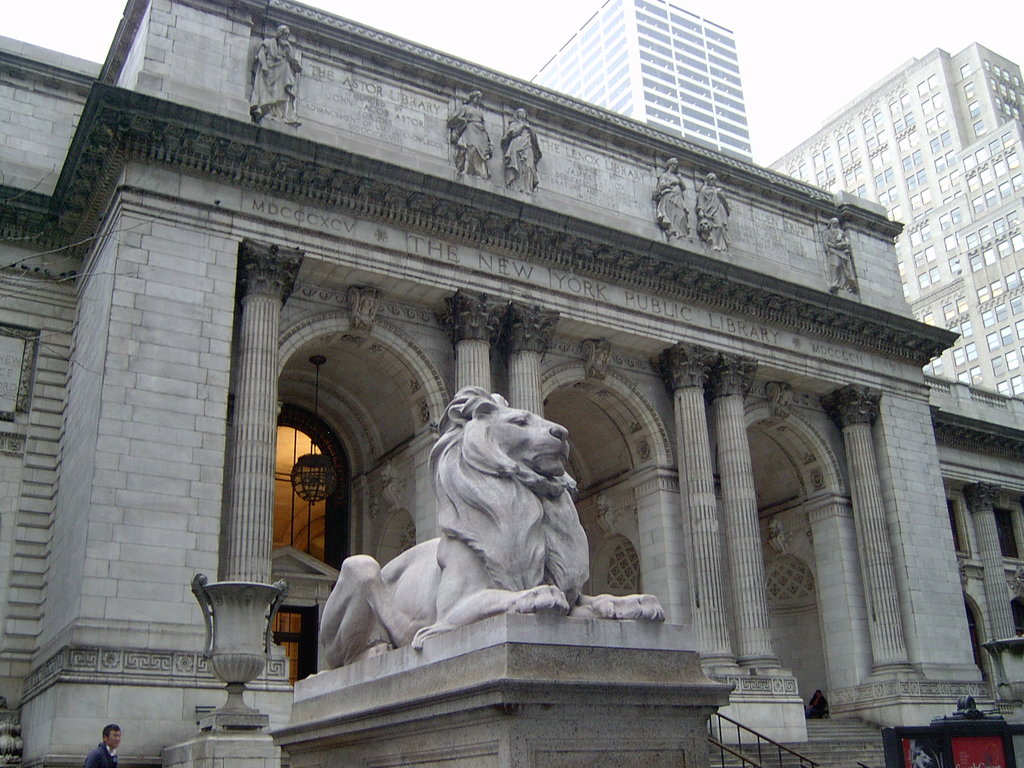 The New York Public Library is quite an attraction all by itself, even without its affiliation with the Ghostbusters. Opened in 1911, it's a stunning neo-classical building that's guarded by two mammoth stone lions. The Rose Main Reading Room is grand and gorgeous too. If you want to get through some holiday reading whilst in NYC, do it here.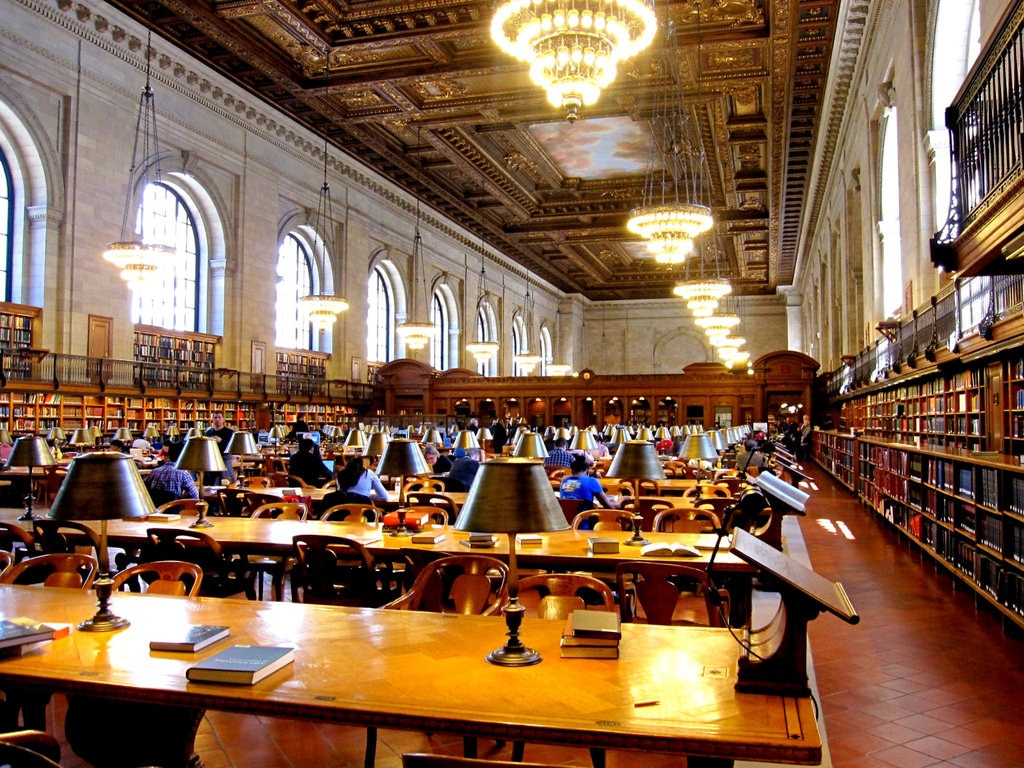 5th Ave at 42nd St, New York
2. Columbia University
After growing tired of their "pop psychology", Egon Spengler, Ray Stanz and Peter Venkman are fired by stuffy Dean Yaeger and the Board of Regents, having their grant revoked, even though they've just managed to prove the existence of ghosts. But with every slamming door comes opportunity - so long as you have a hefty inheritance to mortgage and splash on it - and, despite the private sector expecting results, they do as they are destined to do and go into business for themselves.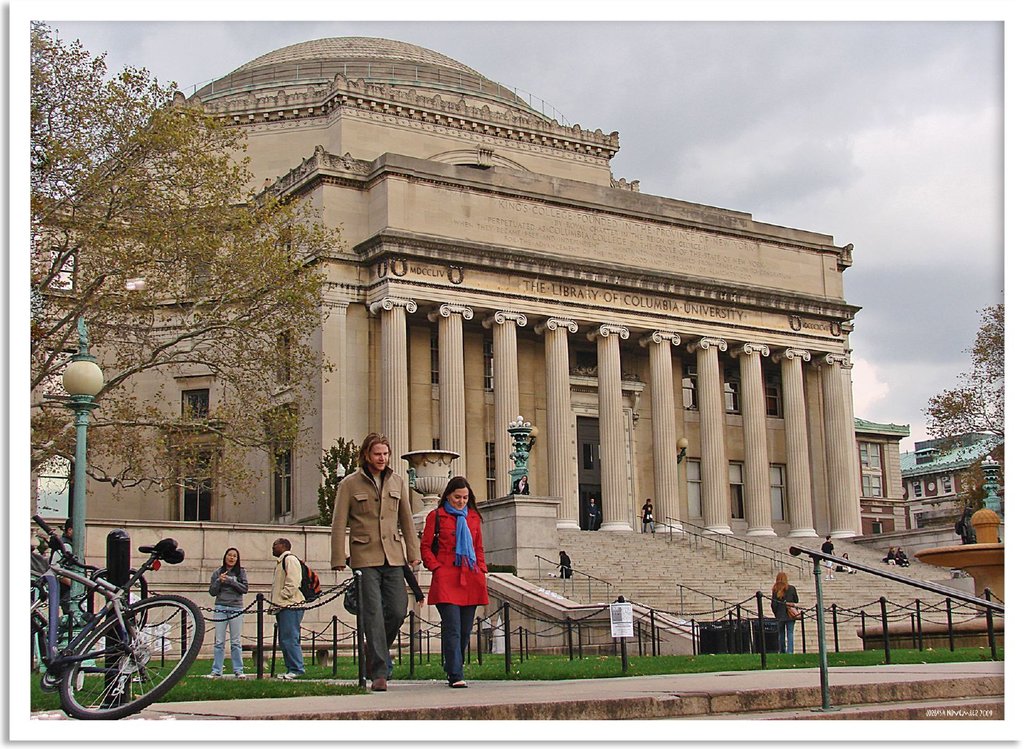 Founded in 1754 as King's College by royal charter, Columbia University is a legendary institution, housed in a set of beautiful old buildings that have been erected variously throughout the years.
Find the Ghostbusters' Former Campus at Broadway and 116th Street, New York
3. Firehouse, Hook & Ladder Company 8
"Guys, you gotta try this pole". Yes, like most of us reading this, it doesn't take much more than a fire station pole to convince Ray that this is home; regardless of the fact that it's a little pricey for a unique fixer-upper opportunity, completely inadequate for their energy needs, situated in a neighbourhood that's like a demilitarised zone and should be condemned. Oh well, we love it and wouldn't have it any other way.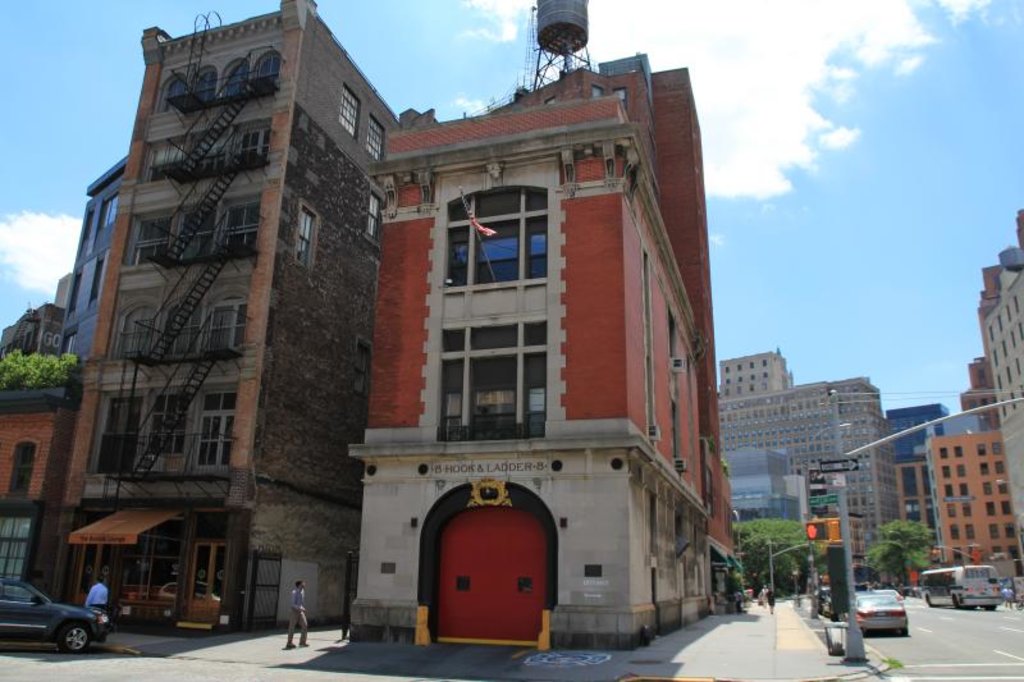 This building acted as the exterior of the iconic Ghostbusters headquarters, but the interior shots were filmed at Fire Station No. 23 in Los Angeles.
Find Firehouse, Hook & Ladder Company 8 at 14 North Moore Street, New York
4. Sedgewick Hotel
"He slimed me". How many of us have dreamed of throwing particle streams around a grand hotel and trashing a ballroom, then getting paid for it. It's here at the Sedgewick hotel that we (and they) first get to see all their gear in action, and get introduced to the most famous ghost in Ghostbusting lore, Slimer. Maybe next time you won't slime a guy with a positron collider.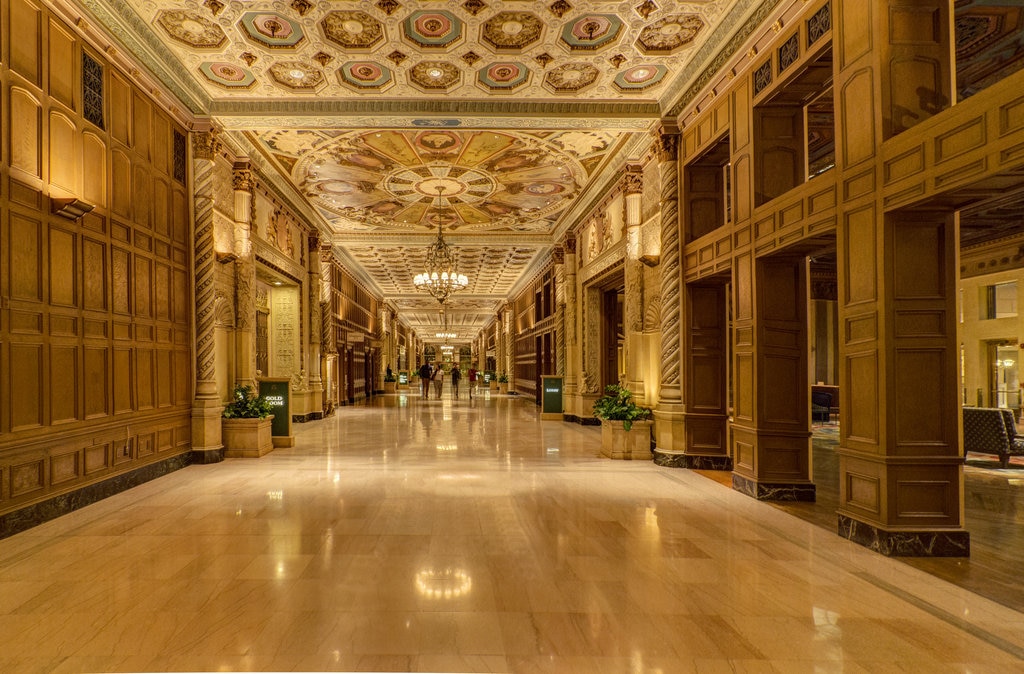 Although the hotel is located in New York in the film, the real location is the Millenium Biltimore Hotel in Los Angeles, which is the go-to hotel for film and TV, having appeared in around 30 movies.
506 Grand Ave, Los Angeles
5. Dana Barrett's Apartment
"Your girlfriend lives in the corner penthouse... of Spook Central." I don't know about you, but I think I'd be pretty happy to go through demonic possession by Zuul to live in her penthouse opposite Central Park. She's a cellist in the New York Symphony orchestra, but at today's rental prices I'm sure only the most obscenely rich pop stars could afford such location, location, location.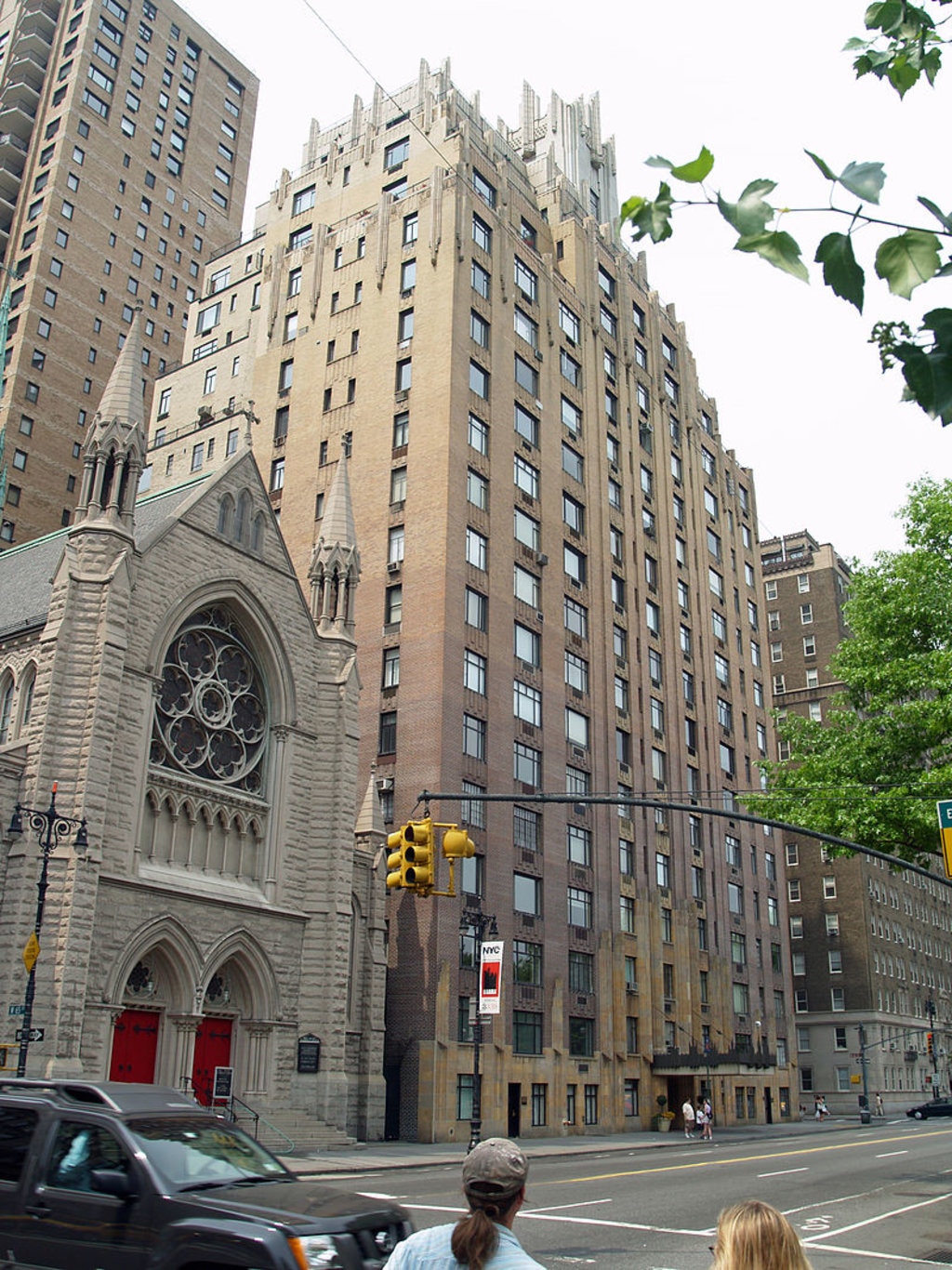 55 Central Park West is located at 65th Street and it was here that the Ghostbusters have their final showdown with Gozer the Gozerian; it might not be instantly recognisable as the studio art department added a few upper storeys and embellishments... and there's no Stay Puft Marshmallow Man trying to climb it...
55 Central Park West, 65th Street, New York
6. Manhattan Museum of Art
"Suck in the guts guys, we're the Ghostbusters." Spook Central for the second instalment, the fictional Manhattan Museum of Art is haunted by the possessed painting of Vigo the Carpathian, a legendary 16th century tyrant. He steals Dana's baby and encases the place with the ectoplasmic slime of every New Yorkers' negativity (sounds a bit like London). But the city is able to pull together, the boys get the Statue of Liberty and bust their way in, saving the day (via the brief possession of Ray). Happy days.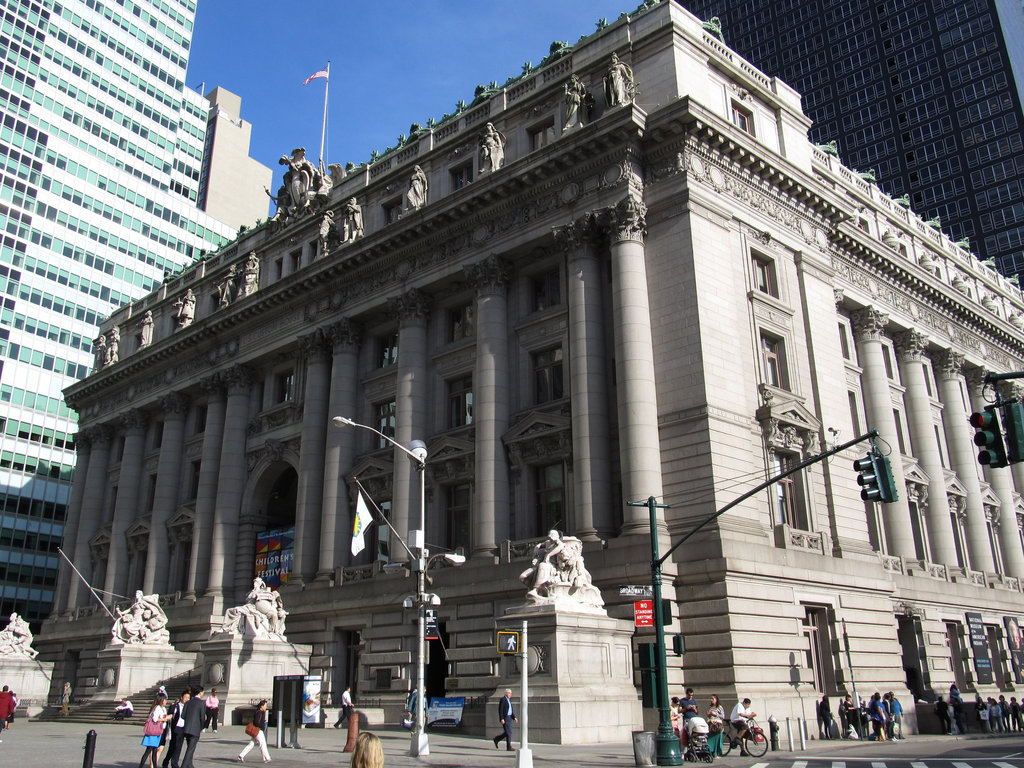 The building used for the Manhattan Museum of Art is actually the Alexander Hamilton U.S. Custom House, built around 1902. Although originally built to house the duty collections operations, it is now home to the National Museum of the American Indian.
1 Bowling Green, New York
7. The Statue of Liberty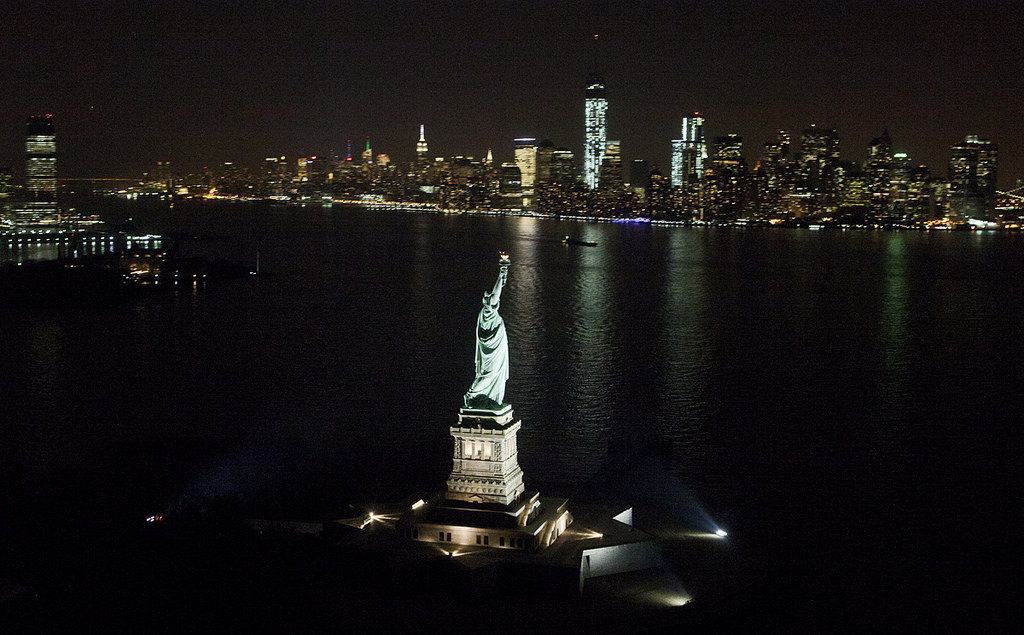 OK, this is a rather hard one to miss. Probably the most iconic New York attraction of all and all we wonder when we see the Statue of Liberty is whether 'she's naked under that toga'... or at least Venkman does. When they need the city to pull together and generate a little positivity to combat all that slimy negativity, they turn to old Lady Liberty to help them out, driving her across the city, even though they don't make Nikes in her size. It's cool though; she's tough, she's a harbour chick. How many of you people out here are a national monument, raise your hand, please...
Liberty Island, New York Harbour
Book at trip to New York today and check out all these iconic film locations for yourself.
_Thanks to melanzane1013, Travis Wise, Jorbasa Fotografie, Elliott Scott, P G Roy Photography, DavidShankbone, Ken Lund, Anthony Quintano and chrisjtse for the most excellent photos.