Whether you've booked your holiday to Las Vegas and are now looking for things to do, or you're just curious as to the things not to miss in the city that calls itself the Entertainment Capital of the World, here's a definitive guide to Las Vegas' Top Attractions.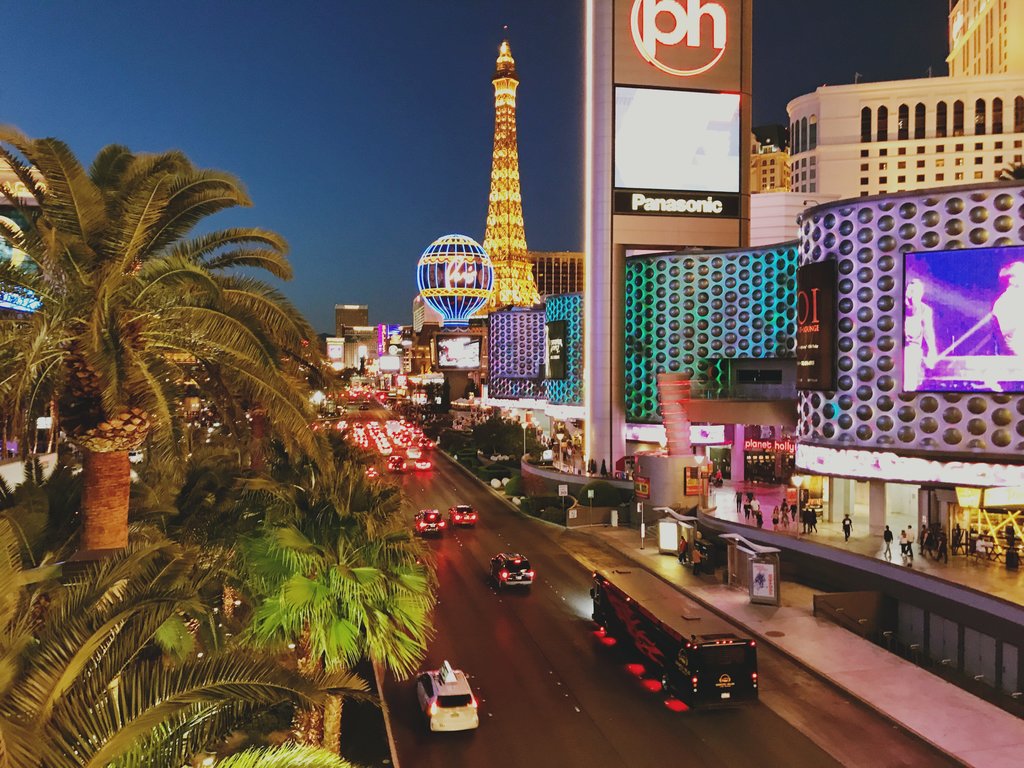 _Photo by Nicola Tolin on Unsplash_
See O by Cirque dunSoleil® at the Bellagio Las Vegas
One of the ultimate Las Vegas bucket-list experiences is the Fountains at Bellagio, with its majestic light and water show that can be seen from nearby hotels and casinos. No matter how many times you experience it, the lights, colours, music and dancing water streams are a magical sight to behold. Continue the aquatic experience with the Cirque du Soleil®'s show 'O', where all performers are certified scuba divers, and trapeze artists and acrobats deliver an intense performance on the theme of water.
Learn about Las Vegas history at the Mob Museum
Offering both organised crime and Las Vegas history, the Mob Museum is a must-visit on your holiday in the city. Holding a vast collection of artefacts and exhibits on notorious gangsters like Al Capone and Bugsy Siegel, the Mob Museum is perfect for history buffs looking to learn more about the major players in organised crime who shaped the city's culture.
Marvel at marine life at the Shark Reef Aquarium
The Shark Reef Aquarium at Mandalay Bay is a must for animal lovers. This large aquarium features a wide variety of sharks, rays, turtles and other sea life in immersive, interactive displays, such as a walkthrough tunnel and a simulated shipwreck.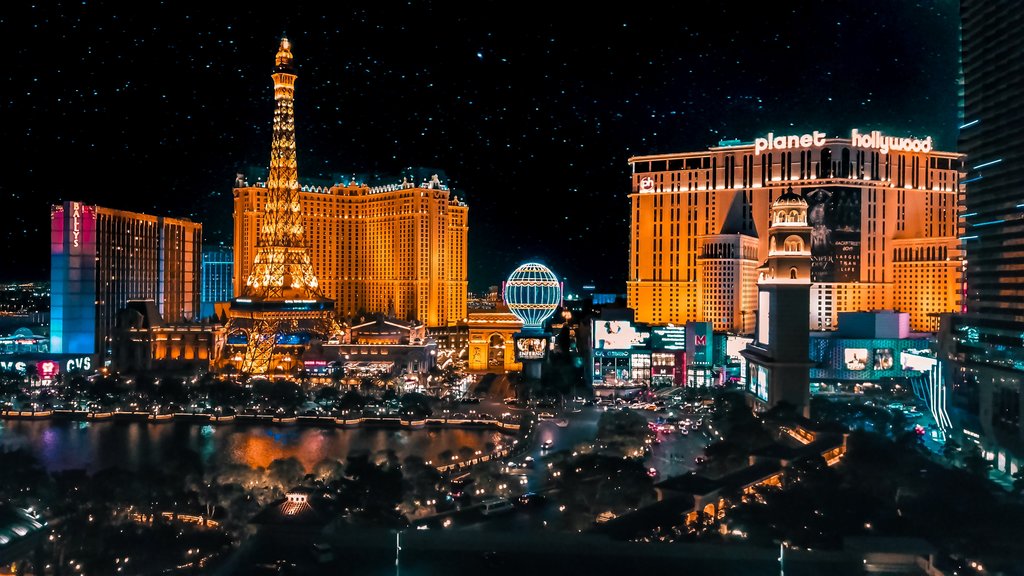 See quirky wax figures at Madame Tussauds
Madame Tussauds' fascinating and quirky wax figures are a major draw for Las Vegas visitors. This museum is filled with wax reproductions of famous celebrities, such as Frank Sinatra and Britney Spears, and iconic pop-culture figures, such as Marvel superheroes. Kids and adults will love the opportunity for a photo with their favourite star.
Explore exotic animals at Siegfried & Roy's Secret Garden and Dolphin Habitat
Perfect for families and couples, Siegfried & Roy's Secret Garden and Dolphin Habitat is an immersive zoo and garden sanctuary with colourful wildflowers, tigers, lions, panthers and playful bottlenose dolphins. For a more interactive experience, you can choose a behind-the-scenes VIP tour, Trainer for a Day, Painting with Dolphins, Yoga with Dolphins and other unique activities.
Camp under the stars in Valley of Fire State Park
If you want a change of scenery from the bright city lights, you can head to the Valley of Fire State Park. This vast desert parkland is filled with dramatic red sandstone formations and petrified wood, as well as challenging hiking trails through the landscape. You could also camp out overnight and marvel at the night sky.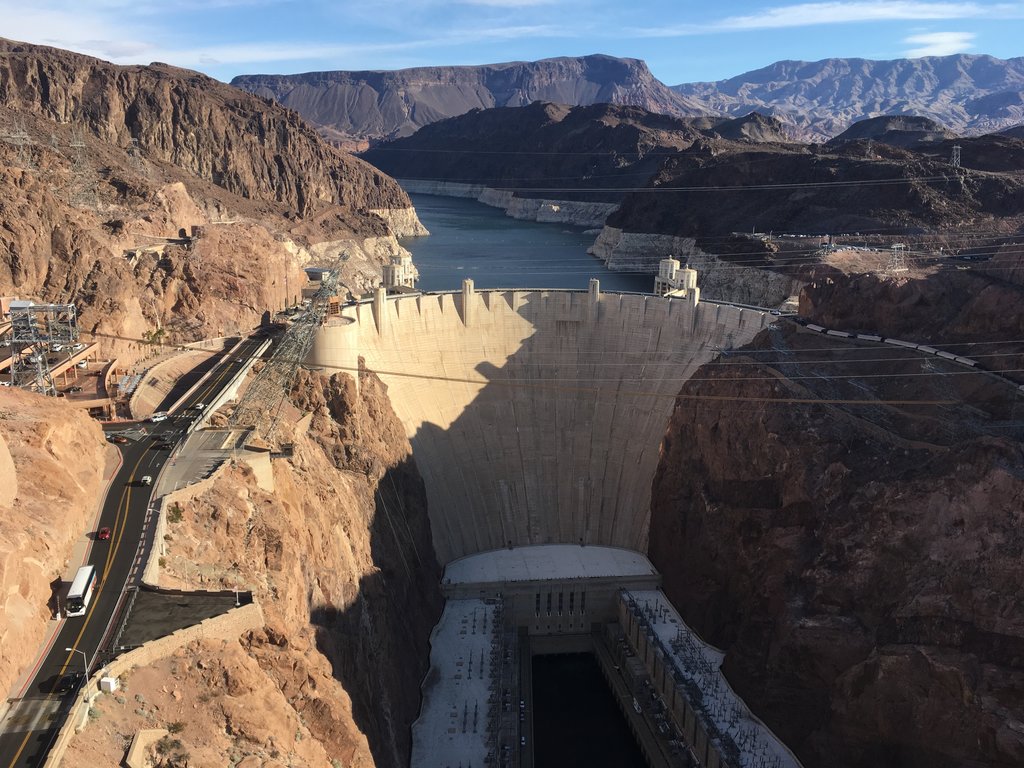 View modern engineering at the Hoover Dam
The Hoover Dam is one of the most noteworthy landmarks in the United States and a must for your holiday. You can take a raft ride down the Colorado River into the Black Canyon to view the massive structure from the water, then travel to the top to see the spectacular scenery of Lake Mead and the canyon. You'll also find exhibits in the visitor's centre that teach you about the history and engineering that went into the dam.
Explore the wonders of Downtown Container Park
Whether you're travelling with kids or adults, the Downtown Container Park is a hub of unique experiences. This open-air shopping centre is filled with trendy restaurants, boutique retail shops, live entertainment and spectacular experiences. Adults can relax with free concerts and movies, and kids can enjoy an interactive playground with a treehouse, tube slides and other play structures.
Still looking for inspiration? Check out our in-depth guide to animal encounters you can experience in Las Vegas, or if you're looking for something on a budget, take a look at these things to do for free.