When we hear the word village, we think of a place in the countryside, a glimpse of a quieter, more rural way of life. It turns out, however, that even the big city of London is home to many villages, pockets of calm in the otherwise bustling metropolis. Our local Londoner Victoria Watts Kennedy of Bridges and Balloons shows us her favourites in the video below.
Here are some of the best villages in London for you to explore, whether you call the city home or are on a trip to London.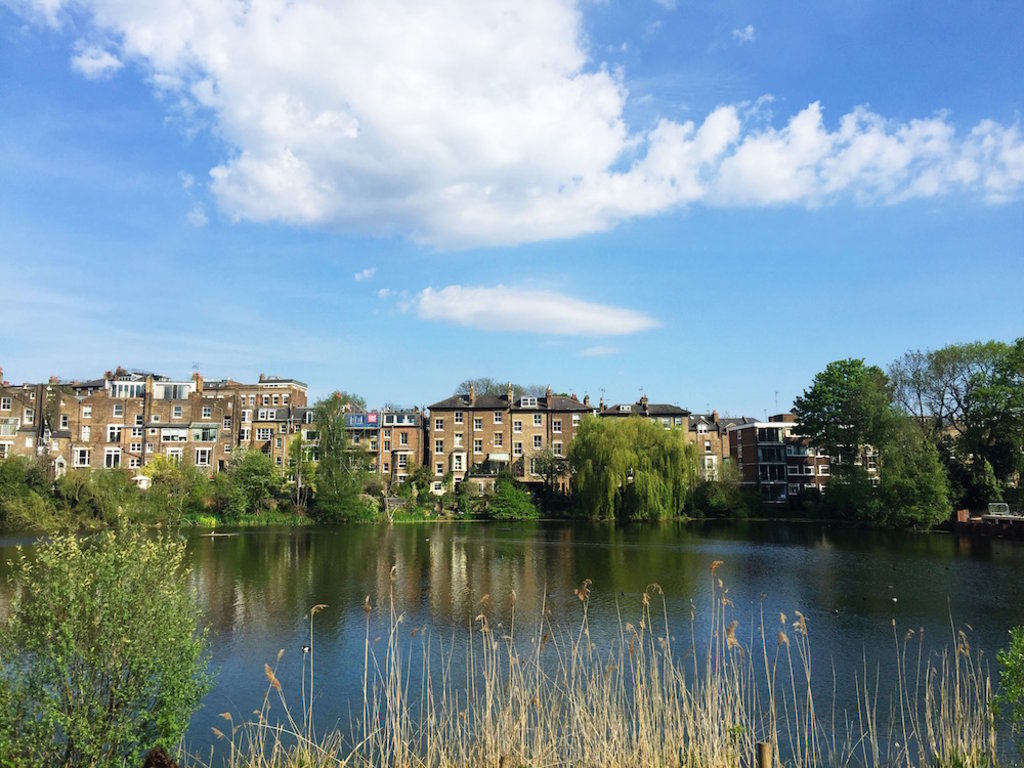 Hampstead Heath (photo by Victoria Watts Kennedy)
Hampstead, often referred to as Hampstead Village, is found in the north-west of London, and is one of the city's most beautiful areas. Known for its artistic and creative associations, most people visit Hampstead to take advantage of Hampstead Heath, a sprawling expanse of parkland. Also famous are the Hampstead Heath ponds, which are perfect for swimming in on a hot summer's day. Make sure to check out The Holly Bush, a pub whose architecture dates back to the 18th century, for that London village vibe and a pint of a local brew.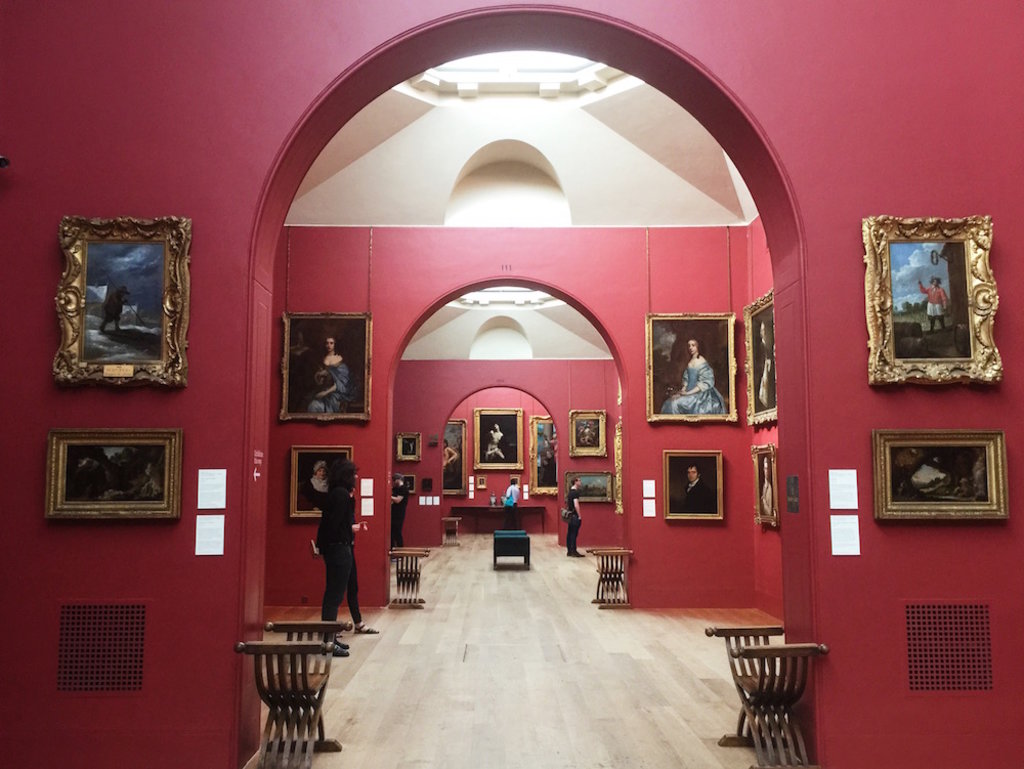 Dulwich Picture Gallery (photo by Victoria Watts Kennedy)
Dulwich Village, found in South London, is a fantastic place to spend a day. A charming area with lots of local pubs and cafés, it's known for the Dulwich Picture Gallery, the oldest public art gallery in England. While the Dulwich gallery is home to extraordinary works of art, it's also worth a visit for its architecture, as its original design allows for lots of natural light to illuminate the art. After exploring the gallery, navigate a rowboat on the boating lake, or have a meal in Franklin's, one of Dulwich Village's best restaurants.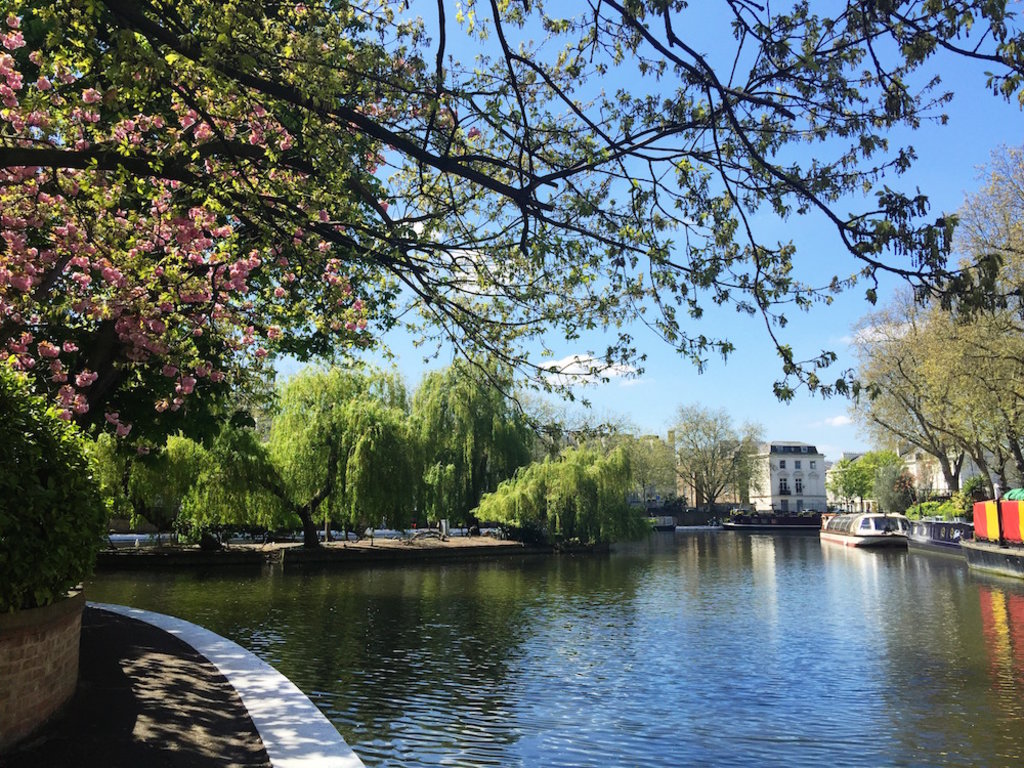 Little Venice (photo by Victoria Watts Kennedy)
One of the most unique parts of London, and undoubtedly one of its most picturesque, is Little Venice. Found along the canals near Paddington, this area is known for its multi-coloured canal boats and gorgeous scenery, making it a perfect spot for long walks. There are also plenty of Little Venice restaurants to sample, including Pearl Liang for Chinese food and Kateh for Persian cuisine.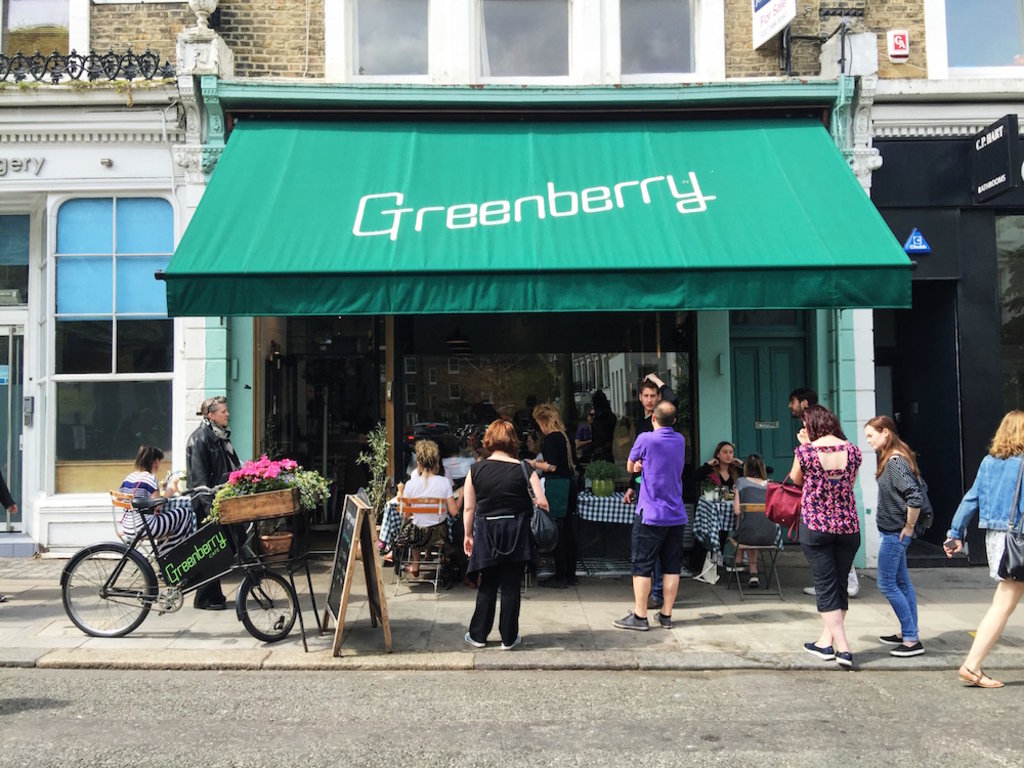 Primrose Hill (photo by Victoria Watts Kennedy)
Finally, Primrose Hill, one of the most expensive parts of London and home to many celebrities, is definitely worth a visit for its view over Central London. For a classic pub meal with a twist, try The Queen's, but perhaps the best way to soak up the village feel of Primrose Hill is to take a picnic to the park, sit back, and enjoy the view over the ever-changing, ever-beautiful city of London.
Because no village would be complete without a market, many of the city's villages are home to some of the best markets in London: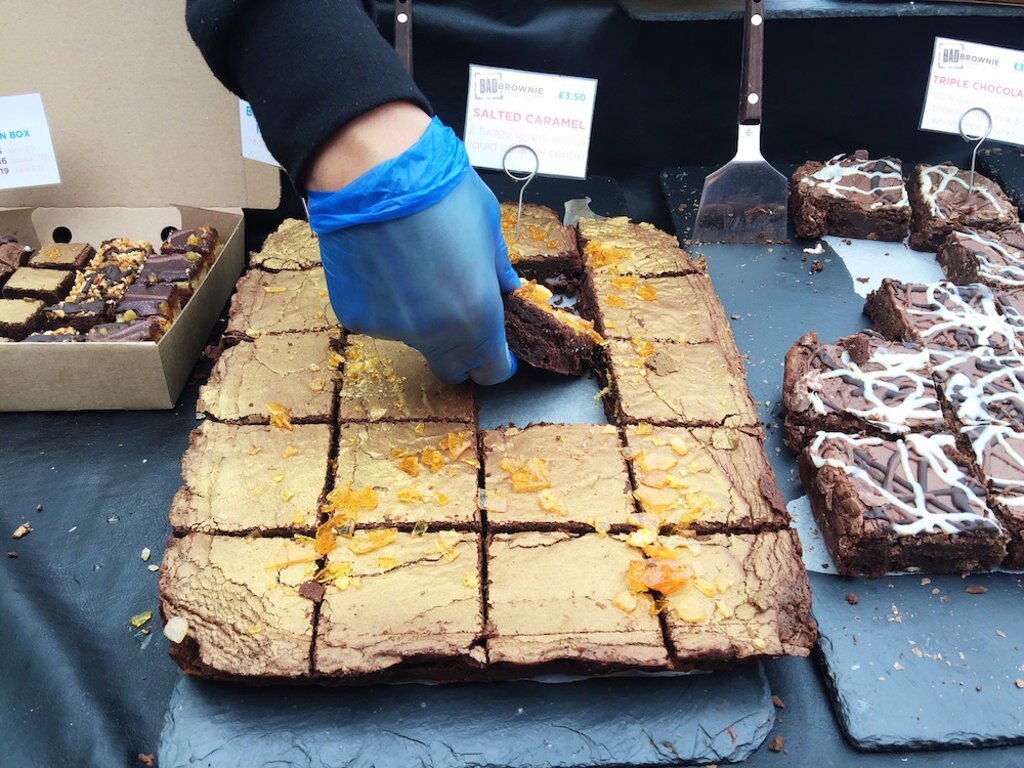 Broadway Market (photo by Victoria Watts Kennedy)
If you're looking for an alternative to the popular Borough Market, head to Hackney's Broadway Market on a Saturday, one of the best food markets in London. A day here will never fail to impress, as the market is filled with stalls selling delicious local products. If you prefer to dine sitting down, there are plenty of Broadway Market restaurants to choose from; try The Dove for a traditional English meal of bangers and mash, and afterward have a pint at the infamous Cat and Mutton pub. If you're after a great cup of coffee, check out Climpson and Sons. For more of the city's markets, check out our London Street Food Guide.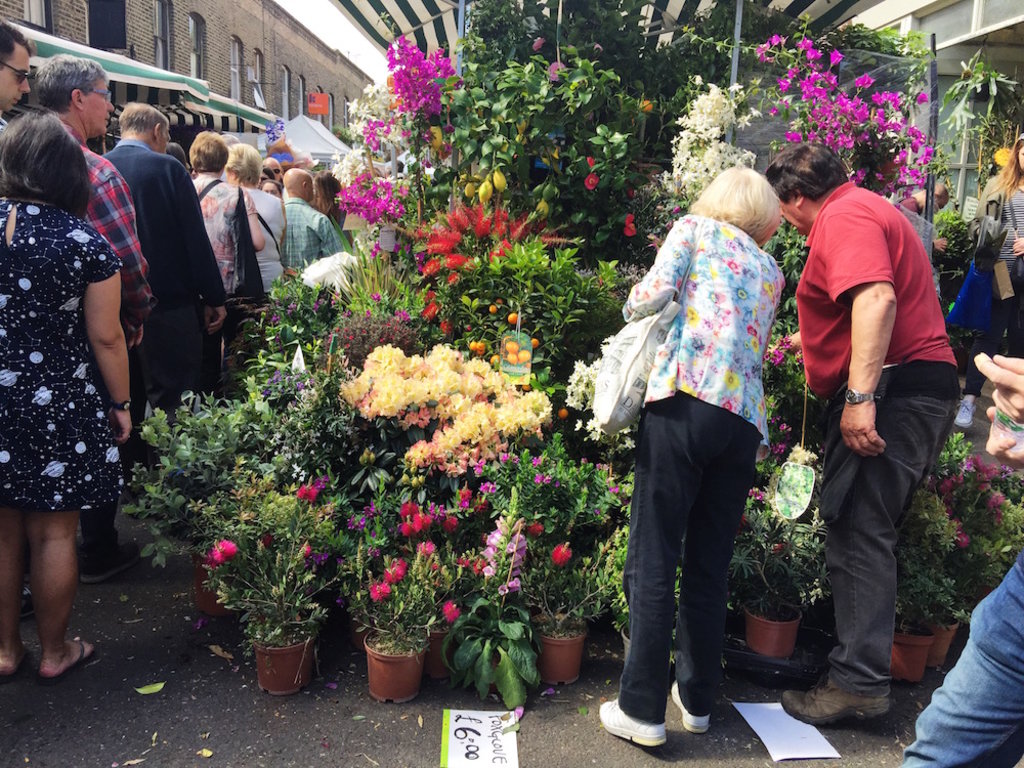 Columbia Road Flower Market (photo by Victoria Watts Kennedy)
If you're in Hackney for the weekend, stop by the always-busy Columbia Road Flower Market on Sunday. While most of the action takes place in the morning, if you want some good deals on plants and flowers, head here around 2pm for vendors who are trying to offload their stock at closing time. It's loud, it's colourful, and it's crowded, but it's a terrific way to hear a bit of cockney English and to have an authentic London village market experience.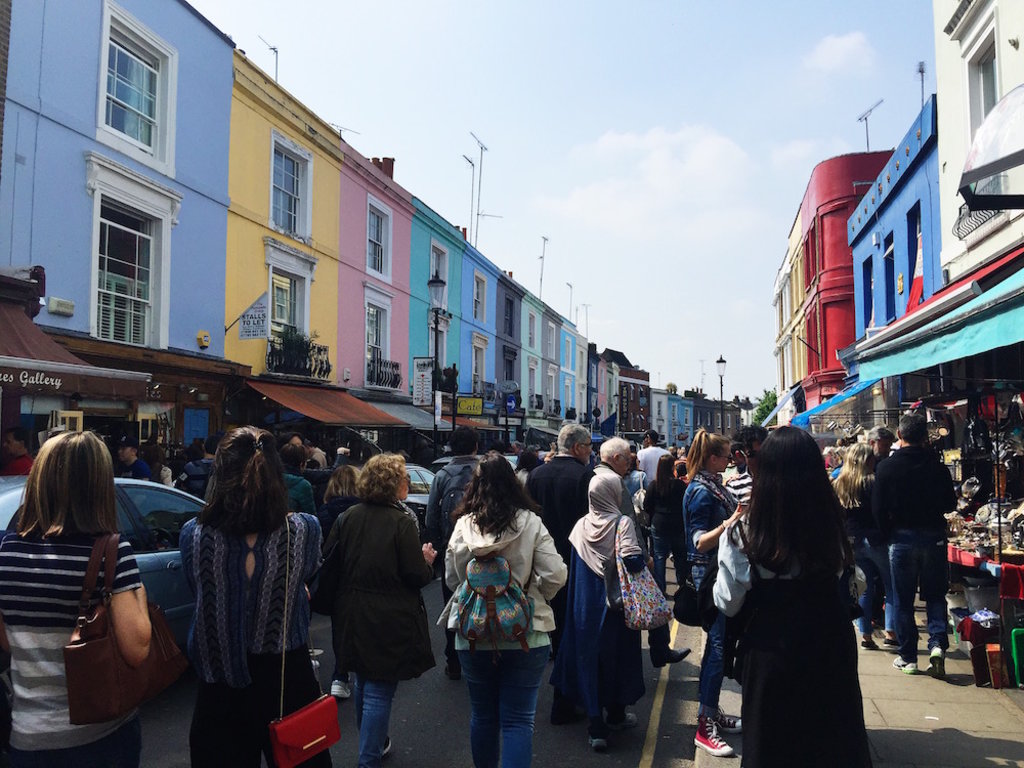 Portobello Road Market (photo by Victoria Watts Kennedy)
One of the best antique markets in London is found on Portobello Road in West London. Lined with shops and stalls selling just about everything you can think of, the Portobello Road market is open every day except Sunday, although Saturday is the day to see the market in its full glory. Make sure to spend some time wandering through the area around Portobello Road as well, as Notting Hill is filled with photogenic streets, brightly-coloured mews, and quaint little pubs.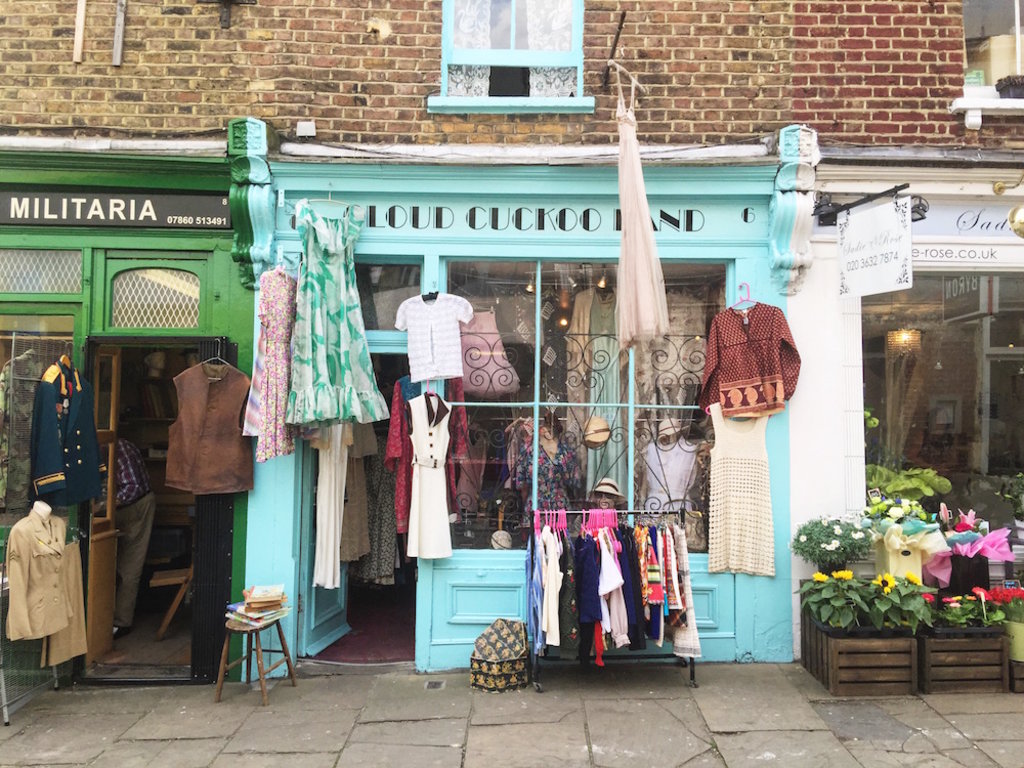 Camden Passage (photo by Victoria Watts Kennedy)
If you're looking for an alternative to Portobello Road, try Camden Passage in Angel, home to another of London's antique markets. Open on Wednesdays and Saturdays, this small street is a quiet haven away from the busy high street nearby.
If you need more inspiration, check out our London guide.
All photos courtesy of Victoria Watts Kennedy.