By Expedia Team, on July 23, 2018
Welcome to the Jungle: Lodges in the Amazon Basin
"Swinging in a hammock while listening to the sounds of tropical birds or spotting pink dolphins as you chug along South America's mightiest river – the Amazon Basin is full of once-in-a-lifetimes. Covering almost half a continent, the region is high on many a traveller's bucket list, and if you're planning a visit, you'll want accommodation befitting of a place this special. So we've picked out five jungle lodges that put you in the depths of the world's largest rainforest.
– – – – – –
Amazon Ecopark Jungle Lodge, Brazil
————————————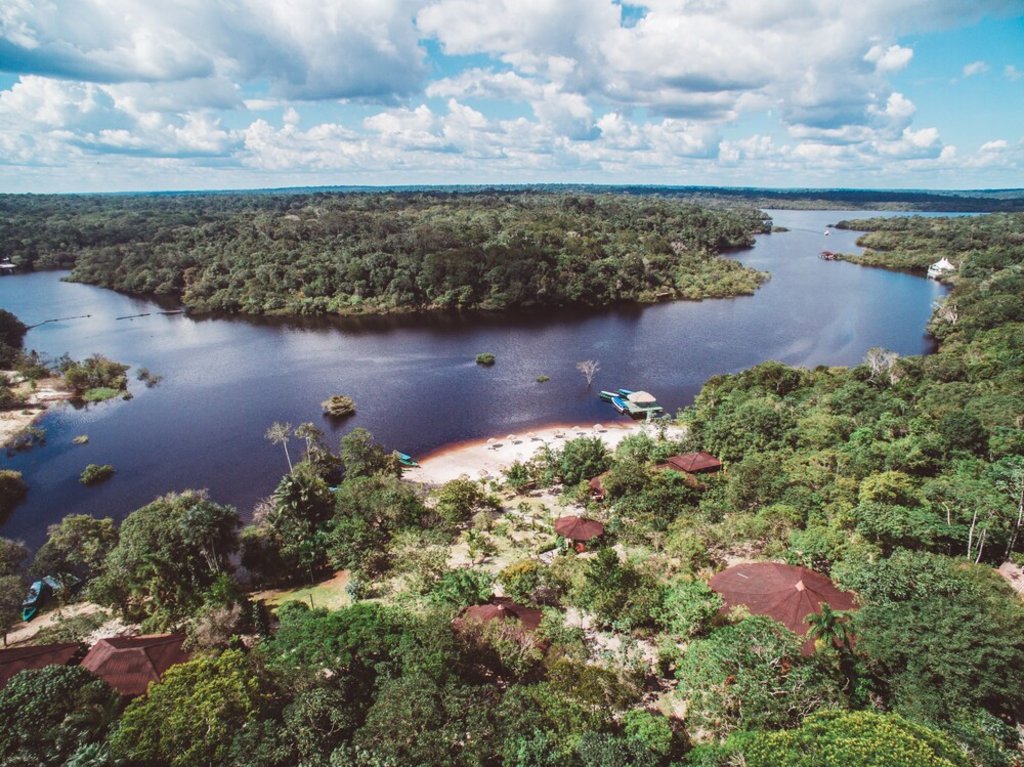 As you arrive by boat at the Amazon Ecopark Jungle Lodge it's hard to believe how remote it feels, despite being just half an hour outside the city of Manaus. Rustic bungalows are dotted around the well-kept grounds beneath the canopy, each with its own balcony and bathroom. Relax on the private beach, bathe in the natural pools, or unwind on the pavilion and soak up the unspoilt scenery. There are plenty of activities on offer too, from guided treks to sunrise boat trips.
If you want to see more hotels in Manaus, visit our Manaus hotels page.
– – – – – –
Inkaterra Reserva Amazonica, Peru
———————————-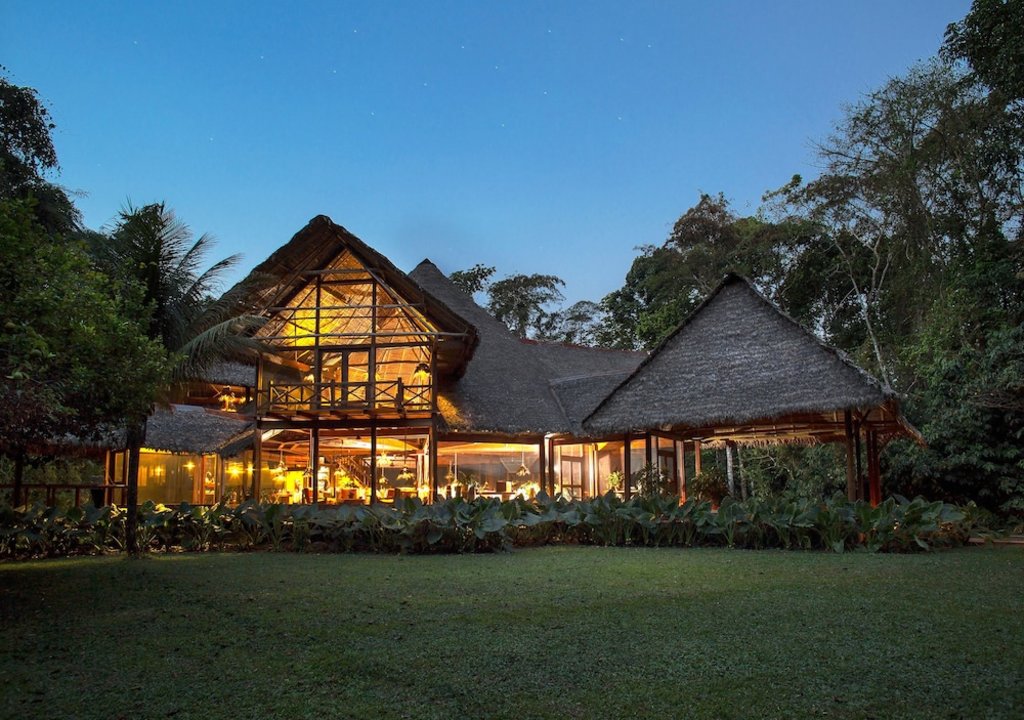 If you're looking for a jungle experience with home comforts, Inkaterra Reserva Amazonica offers the best of both worlds. In Tambopata National Reserve, this four-star eco-lodge combines luxury accommodation with wild excursions. Spend the day exploring forest trails and the beautiful Lake Sandoval before retreating back to your thatched-roof cabana or elegant suite with a private plunge pool. There's an onsite spa offering Amazonia-inspired treatments, as well as a restaurant serving traditional Peruvian cuisine.
If you want to see more hotels in Tambopata National Reserve, visit our Tambopata National Reserve hotels page.
– – – – – –
Sani Lodge, Ecuador
——————–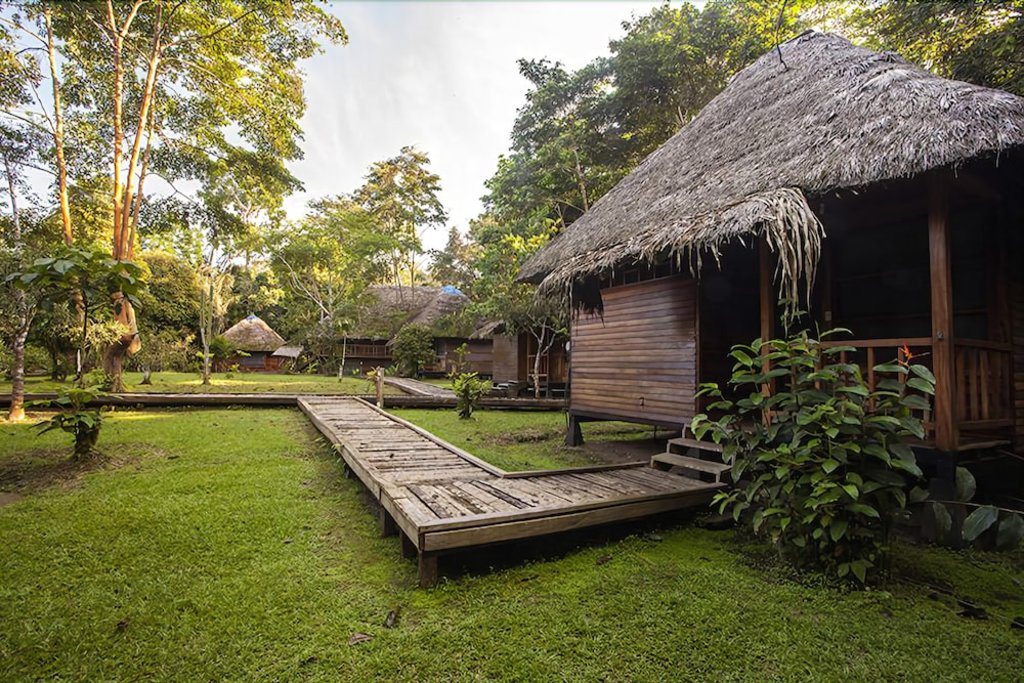 Hidden in the thick of Yasuni National Park near the Cuyabeno Reserve is the modest Sani Lodge. Run by the local community, the lodge offers an authentic Amazon experience in one of the world's most biodiverse regions. The park is a dream destination for wildlife-lovers, with its rich variety of flora and fauna, including nearly 600 species of tropical bird, as well as monkeys, insects, and butterflies. Aside from fascinating wildlife, there's the chance to learn more about everyday life in the rainforest by spending time with an indigenous community nearby.
If you want to see more hotels in Yasuni National Park, visit our Yasuni National Park hotels page.
– – – – – –
Juma Amazon Lodge, Brazil
————————–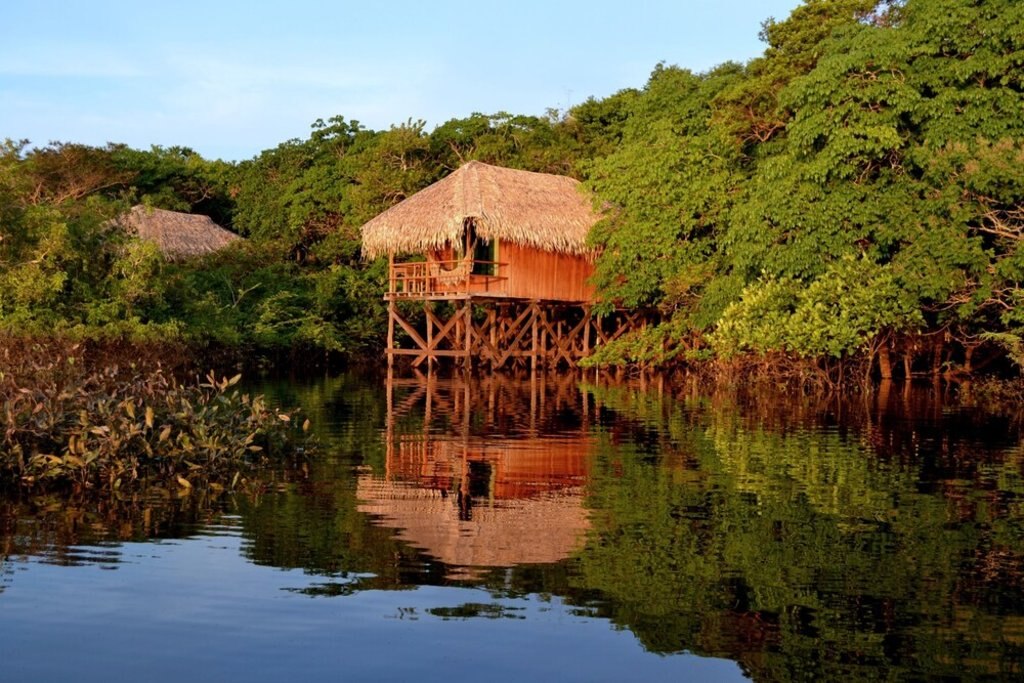 Juma Amazon Lodge provides a monkey's-eye view of the rainforest with bungalows perched high on stilts above Lake Juma. Each hut is decorated with locally made furnishings and comes with a private balcony and hammock. You can wake up to the sounds of macaws and toucans, and the views of the jungle and lake are exactly what you imagine while dreaming of a trip to the Amazon. There are daily excursions with local guides, including rainforest treks, tree-climbing, canoeing, and piranha-fishing trips.
If you want to see more hotels in Manaus, visit our Manaus hotels page.
– – – – – –
Chalalan Eco Lodge, Bolivia
—————————-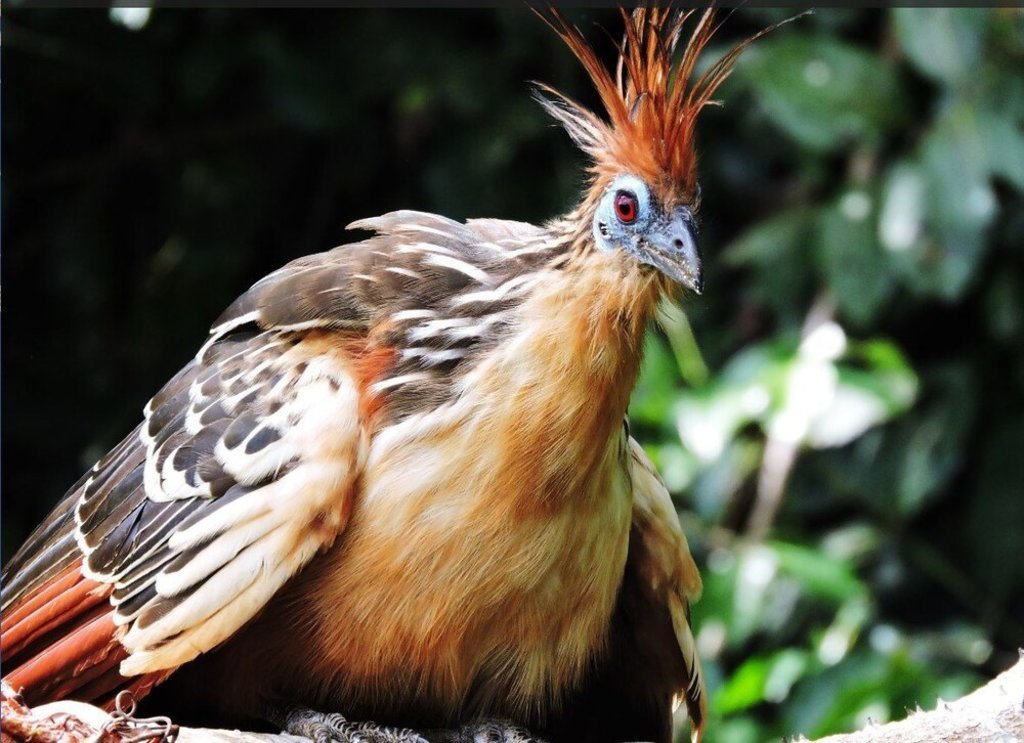 On the shores of Lake Chalalan in north-western Bolivia, Chalalan Eco Lodge is a comfortable base for exploring the wildlife-rich Madidi National Park. A haven for botanists and animal enthusiasts, the lodge offers easy access to a network of nature trails in the surrounding forest. A member of the indigenous community will guide you through the foliage, where you'll be able to spot a plethora of rare animals and plants. If you're lucky, you might even catch a glimpse of the elusive jaguar or the Madidi titi monkey, which was discovered as recently as 2004.
If you want to see more hotels in Madidi National Park, visit our Madidi National Park hotels page."
More Articles With Adventure