By Expedia Team, on September 20, 2019
13 Free Things to Do in York
"York is filled with unique historic sites that celebrate its rich heritage and storied past. Best of all, many of York's top attractions are free to visit, so you can enjoy an exciting holiday on a budget.
Here are the top 13 free things to do in York.
The Shambles is one of the most picturesque streets in Britain, lined with timber-framed shops and sloping cobbles. Dating back to the medieval period, the street was once home to the city's butchers, and you can still see wide shelves that were once used for display and butcher's hooks hanging outside of the shops.
2. National Railway Museum
———————————
The National Railway Museum boasts over 200 years of railway history in one large building. You'll find iconic locomotives, recreated stations and a collection of over 1 million artefacts from the heyday of the steam locomotive. Some of the museum's highlights include Mallard, the world's fastest steam locomotive, a replica of Stephenson's Rocket and the 'Series 0' Shin-kansen, a type of Japanese bullet train.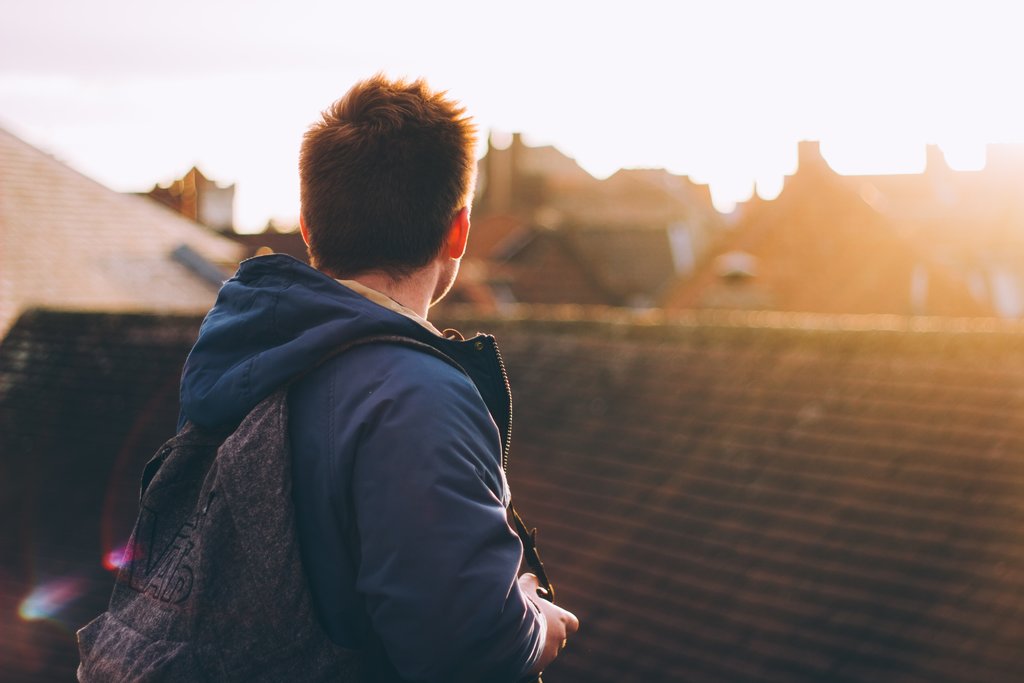 The York City Walls are a must-visit attraction in the city, and best of all, they're entirely free to explore. The well-preserved stretch of medieval fortification walls spans just under 2 miles, and you could spend hours walking the entire circuit. If that's too much, there are shorter sections with exit points.
Museum Gardens is a lovely park in York that contains numerous historic sites to explore. Highlights include the ruins of St Mary's Abbey, the crypt of the old St Leonard's Hospital and Multangular Tower, one of the last remaining towers of the Roman fort, Eboracum. The park itself is especially beautiful in spring with all the flowers in bloom.
The York Observatory was built in 1832 and boasts a large telescope constructed by Thomas Cook. The observatory was nearly demolished, but a massive fundraiser by the public saved it for future visitors to enjoy. It's run by volunteers and has limited hours, but it's totally free to visit.
Edible Wood is a garden that explores the relationship between food and permaculture. Nestled behind the York Art Gallery, Edible Garden is filled with edible plants, unexpected flavours and serpentine pathways that lead through trees, shrubs, herbaceous plants and bulbs. You'll find such rare species as the Japanese Raisin Tree and Szechuan Pepper alongside ornamental onions and familiar herbs like thyme and marjoram.
York is filled with stunning churches that are all free to attend. Some of the favourites include St Olave's Church, St Michael le Belfrey, Holy Trinity Micklegate and Holy Trinity Goodramgate, all of which boast unique architecture and ornate designs. York Minster, the city's most prominent and spectacular church, costs money to tour, but you can always attend a service to look inside for free and enjoy the beauty of its impressive stained glass collection.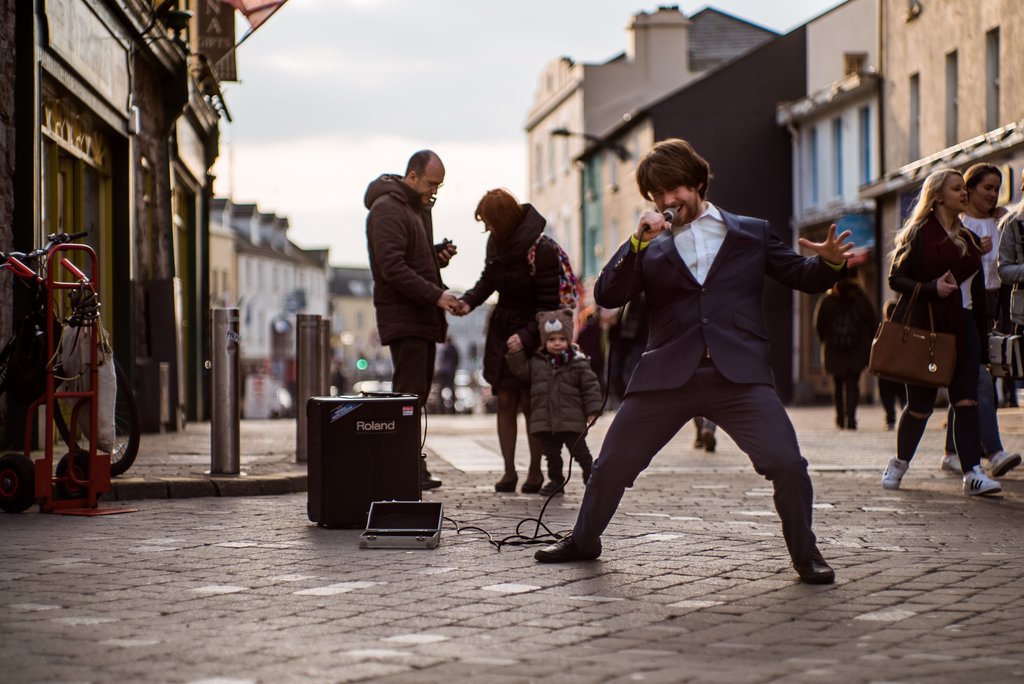 York is a popular traveller destination, so there are always street performers in the city centre. The street theatre and music are completely free, though the performers appreciate tips. Most of the performers spend time in King's Square and Petergate.
York celebrates its rich history with many themed events and festivals. You could attend the Viking Festival or Roman Festival, both of which celebrate unique periods in York's history. Before the Christmas season, the York Ice Trail shows you ice sculptures throughout the city, and the summer brings a huge street party for the Fossgate Festival.
Several of York's prominent organisations run free walking tours in York. The Association of Voluntary Guides runs tours that begin near the York Art Gallery in Exhibition Square, and White Rose tours take you through the city from York Minster. On Sundays, there's a Museum Gardens walking tour to explore the grounds and historic sites.
York is home to many markets that are free to visit, as long as you don't buy anything. The Shambles Market happens every day, and Parliament Street hosts markets most weekends. If you're in the city around St Nicholas' Fair, you could see the spectacular Christmas Market.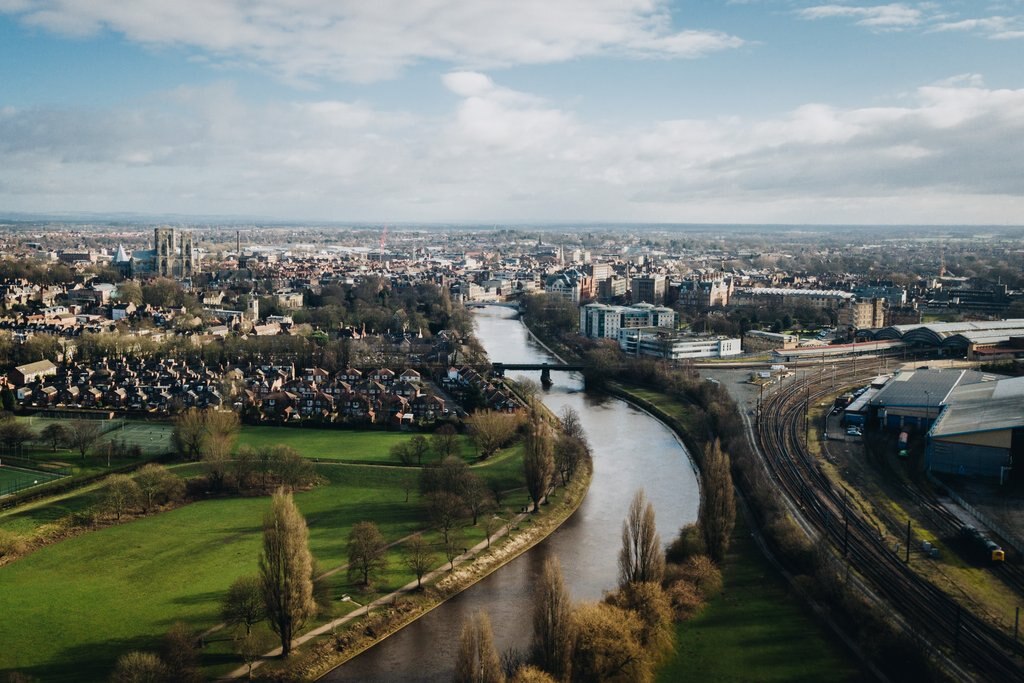 12. Gardens at Treasurer's House and Merchant Adventurer's Hall
———————————————————————-
The Treasurer's House historic home and the Merchant Adventurer's Hall museum charge admission to tour the inside, but they both have incredible gardens that are free to explore. You can enjoy a picnic or walk around to see vibrant blooms and the spectacular architecture of the home and museum.
Dean Park is a vast green parkland that surrounds York Minster. The park not only boasts beautiful crocus flowers and vibrant foliage, but it also has stunning views of York Minster and the City Walls.
Plan your trip to York
—————————–
With so many free and inexpensive things to do in York, it's no wonder it's one of the country's most travelled destinations. If you're planning a trip on a budget, check out affordable York hotels to make the most of the experience."
More Articles With City break