By Expedia Team, on January 1, 1970
What to Do in Budapest in Spring
"Spring is one of the loveliest times to be in Budapest. All the trees and flowers are blossoming, cafes and bars offer terrace seating and the city comes alive with activities and events in the outdoors. From picnics in the park to walking tours in the city, take a look at the best things to do in Budapest in spring to plan your trip.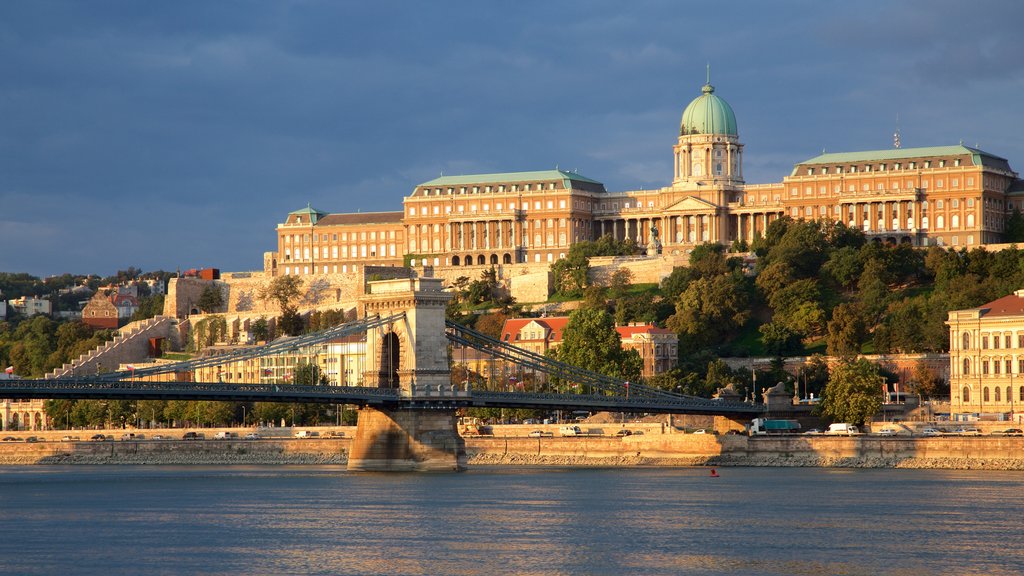 Buda Castle
See the views from Buda Hills
————————————
Perched on top of Buda Hills, Normafa is a wonderful spot for a walk or picnic in the fresh air. Buda Hills has well-marked hiking trails that travel up the slopes to the Elizabeth Lookout Tower, which offers panoramic views of the cityscape. You could spend the day exploring and checking out the city landmarks from above or take the Children's Railway for a retro experience of seeing the sights of the city from Buda Hills. You might also want to try the Budapest Chairlift, which gives you a ride up the slopes and an enclosed space to kick back and enjoy the view.
See the city with a walking tour
—————————————
Walking tours are a great way to experience any city, especially with the blossoming flowers, warm air and sunshine. You can walk around the city on your own to explore and find new attractions, shops, cafes, bars or restaurants. If you want a touch of local knowledge and flavour, you can book a guided walking tour with an expert local guide, giving you a chance to experience the highlights of the city with other travellers and ensure you don't miss anything good. Plenty of tour companies offer themed tours as well, so you can choose based on your interest.
Picnic around cherry blossom trees
—————————————–
The cherry blossoms in bloom are among the most beautiful sights in Budapest. There are several places where you can experience the cherry blossoms, including the botanical gardens Füvészkert. You'll not only be surrounded by vibrant trees, foliage, flowers and, of course, cherry blossoms, but you'll also see a range of birds and attractions like an orangery and a Japanese cafe. Füvészkert is a great spot for a picnic, but you can also admire the cherry blossoms with a picnic in Tóth Árpád Sétány in the Castle District.
Dine on Hungarian cuisine al fresco
——————————————
Some of Budapest's best restaurants offer terrace dining for an al fresco experience. You can experience the city's vibrant culinary scene in local restaurants that offer outdoor seating, such as Csendes Társ near the Károlyi Garden and Fellini Római Kultúrbisztró with its own 'beach'. You could also find a range of restaurants, clubs, beer gardens and bars in Gozsdu Passage in the Jewish Quarter. For something even more unique, visit Pagony to dine inside an old thermal bath.
Shop for goods at the farmers' market
——————————————–
Spring marks the arrival of Budapest's exciting farmers' markets. There are so many to choose from beyond the Great Market Hall, so you could find all kinds of excellent, fresh produce, flowers, knick-knacks and other unique finds. Fehérvári Street Market, Fény Street Market, the Hold Street Market and Lehel Market are among the top spots in the city, but you never know what you'll find if you spend a few hours perusing the stalls. After shopping, be sure to stop in a ruin bar or craft beer bar for a night out.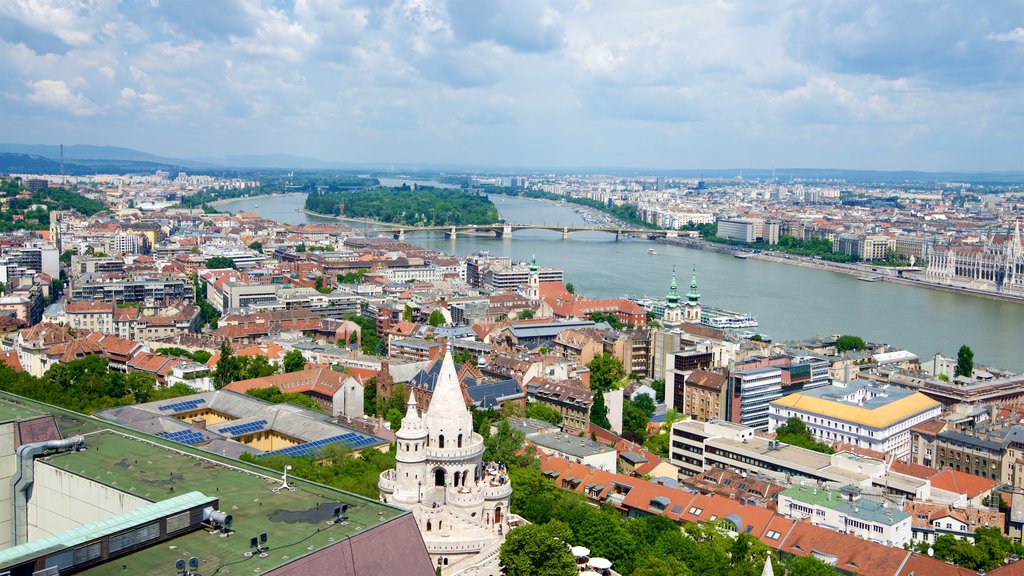 Aerial view ofnbuildings on Margaret Island
See the sights of the islands
————————————
Budapest has a few islands that are hidden gems for most travellers to the city. In spring, you'll have lovely temperatures to explore what the islands have to offer. Népsziget is technically a peninsula, but it has a remote paradise appeal with dense wilderness, abandoned buildings, hidden pathways, and shops and restaurants tucked away from the world. Óbudai Island is entirely abandoned, but it's home to tranquil meadows for picnics, strolls, private reading time or anything else you want to do to relax. Margitsziget, or Margaret Island, also has a lot to offer for visitors.
Relax in the sunshine in a ruin garden
———————————————
In addition to terraces, Budapest also has unique 'kerts', or ruin gardens, that open up once the weather gets warm and the sun comes out. Budapest's ruin bars are an experience in themselves, but with the added garden, you can enjoy a sensory overload of colours, unique decor and delicious food and drinks. Ellátó is one of the most popular spots for a kert in the city, thanks to its laid-back atmosphere and surrounding party district, but you could also see the beautiful kerts of Pagony, Majorka and Kobuci for live music, creative cocktails and a lively atmosphere.
Take in the culture at the Budapest Spring Festival
———————————————————-
The Budapest Spring Festival is one of the most anticipated events in the city. The festival hosts a range of musical performances from a variety of genres, including opera, jazz, classic, dance and more. You could also attend exciting cultural events, such as contemporary circus acts, visual arts and other performances. The festival takes place across numerous venues in the city, giving you a chance to experience some new bars, performance venues and theatres during your trip. Some of the venues include the Palace of Arts, Matthias Church, Ludwig Museum, the Music Academy and the Budapest Music Centre.
Dates: April 3 to April 20
Plan your Budapest holiday
———————————
Whether you want to relax in the outdoors or enjoy the warm air and sunshine while you sightsee, Budapest has a lot to do in the spring. When it comes time to plan, take a look at Budapest holidays on Expedia to save on the trip!"
More Articles With City break