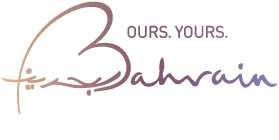 Located in the Arabian Gulf, the Kingdom of Bahrain is an archipelago of 33 islands, the only island nation in the Middle East. 4,500 years ago, it was the capital of the ancient Dilmun civilisation. Today, Bahrain's astounding attractions extend to world class museums, three UNESCO World Heritage Sites, white sand beaches, untouched islands, amazing wildlife and of course the annual Formula 1 Grand Prix at the Bahrain International Circuit.
5 Must Dos in Bahrain:
Watch the sunset at Qal'at al-Bahrain/Bahrain Fort - Delve into 5000 years of Dilmun history at one of the Kingdom's UNESCO World Heritage Sites, Qal'at al-Bahrain. The fort is best viewed at sunset when golden floodlights make its ancient walls glow.
Dive for pearls - Bahrain's pearls are believed by many to be the best in the world, take a boat trip out to explore the turquoise waters for the treasures yourself. Any you do find are yours to keep forever.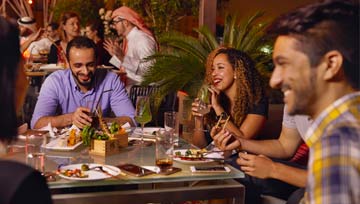 Dine out at Block 338 – A trendy pedestrian quarter packed with restaurants, cafes and shops. Make sure you ask what's on as you dine out as many of the restaurants host live music and dancing events on different nights.
Race around a Formula 1 track - The Bahrain International Circuit has a world class karting track, open 365 days a year. Bahrain's flagship sporting event is the Formula 1, which is the first night race of the season held at the end of March, beginning of April
Arabian horse riding – The pure blood Arabian horse is a breed like no other, elegant and nimble, they are part of the history of Bahrain. Embark on an Arabian horse-riding experience through some of Bahrain's oldest cultural sites.