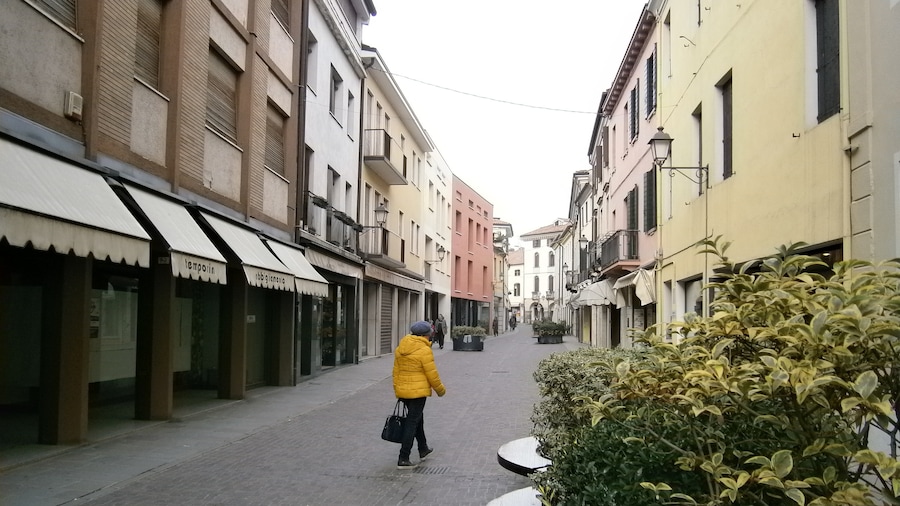 Photo by Roberto Bortolotto
FAQs for Premium car hire in Monselice
Where can I Premium hire a car in Monselice?
There are several locations and suppliers offering Premium car hire throughout Monselice, Veneto. Click around to view the options in the area, compare and find the best deal that's most convenient for you on Expedia.co.uk.
How do I get the best deals on Premium car hire in Monselice with Expedia.co.uk?
You can compare the top deals from car hire companies in the area on Expedia.co.uk. Prices may vary depending on travel dates, car type and pick-up location. Head over to the main car hire companies in Monselice page to see all available offers and car types.
What is the cancellation policy for car hire in Monselice?
Cancellation policies differ by deal type. There are lots of deals that are free to cancel if you are within your cancellation deadline. A pre-paid Premium hire car in Monselice will most likely be non-refundable. We recommend filtering by "Free cancellation" to see the most flexible options.
Why should I book my hire car on Expedia.co.uk?
Expedia.co.uk is your one-stop-shop for all your travel needs. You'll see a large selection and some of the best deals to find your Premium hire car in Monselice. Whether you're travelling for business or pleasure, we've got you covered. Book your car with flights or hotels in Monselice. We'll bundle them into a holiday package in Monselice with even more discounts.
Premium Car Rental in Monselice
Welcome to the Monselice Premium car rental page, offering you major savings on your next car hire is our top priority! Lucky for you, we have many different Premium Car class pick up locations across the city, which makes it easy and convenient to rent a Premium car in Monselice.
It's as simple as:
Add pick up and drop off information to the wizard
Select Premium from the Advanced Option menu
Hit "Search"
Compare and filters the offers that best fit your budget and needs!
Don't miss out on the popular points of interest that Monselice has to offer, start planning your next adventure by renting a Monselice Premium car today!