Search results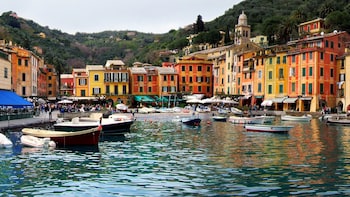 Genoa & Portofino Day Trip
by Zani Viaggi
Duration 12h 30m Free cancellation available
Discover one of Europe's largest medieval cities in Genoa and the alluring village of Portofino on this full-day excursion. Take an informative walking tour ...
Genoa & Portofino Day Trip
Duration 12h 30m Free cancellation available
per adult £103 £103
Price is £103
per adult
Free cancellation available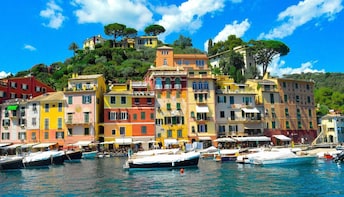 Private Day Trip to Portofino & Santa Margherita from Genoa
by Raphael Tours
Picks up from select hotels
Duration 6h Free cancellation available
Enjoy a day trip on the Ligurian Coastline, visiting the unique village of Portofino and the charming centre of Santa Margherita Ligure. Whether you arrive b...
Private Day Trip to Portofino & Santa Margherita from Genoa
Picks up from select hotels
Duration 6h Free cancellation available
per traveller * £86 £86
Price is £86
per traveller*
Free cancellation available
*Pricing based on group of 8 travellers