Whether you're looking to spend a Christmas sun holiday unwinding on a black-sand beach in French Polynesia, or just want to beat back the winter blues by dancing the night away in Ibiza, the winter holidays offer plenty of potential adventures.
Here are 12 of the most divine destinations to hit up for a Christmas sun holiday.
1. The Canary Islands
Pack away your parka and bring out the bathing suit, the Canary Islands offer a subtropical paradise where camel safaris slink across the dunes of Maspalomas, open-air taverns sling honey rum and papas arrugadas, and you'll never have to worry about scraping off your windscreen. Santa Cruz de Tenerife hosts an annual Christmas concert, while the international observatories in Tenerife and La Palma provide the chance to welcome in the New Year by peering deep into the spectacular night and wishing upon a star.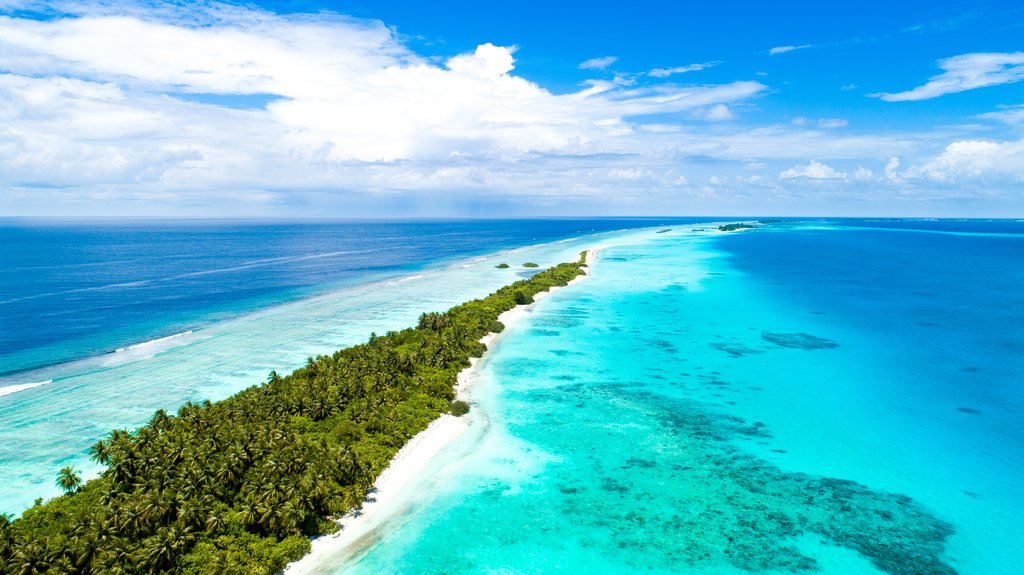 2. The Maldives
Nothing says luxury like a Christmas sun holiday in the Maldives, where you can enjoy world-class diving, get your heart racing with some pedal-to-the-metal water sports, take in the breathtaking New Year's Eve fireworks with a significant other or just kick back and enjoy the unsurpassed natural beauty of the 1200 islands. Best of all, there are many incredible hotels in The Maldives offering everything from spa treatments and diving excursions to windsurfing and yoga.
3. Ibiza
A land of spectacular sunsets, all-night parties and high-energy clubs, Ibiza is at its most reflective during the holiday season, when families stroll hand in hand, floats move down the festive streets during Dia de los Reyes Magos and revellers relax on the sands of Salinas with a glass of pink champagne. That's not to say that Ibiza doesn't still offer its fair share of nightlife in the winter, as the New Year's Eve parties are amongst the best in the world: just remember to join the locals in eating 12 grapes at midnight!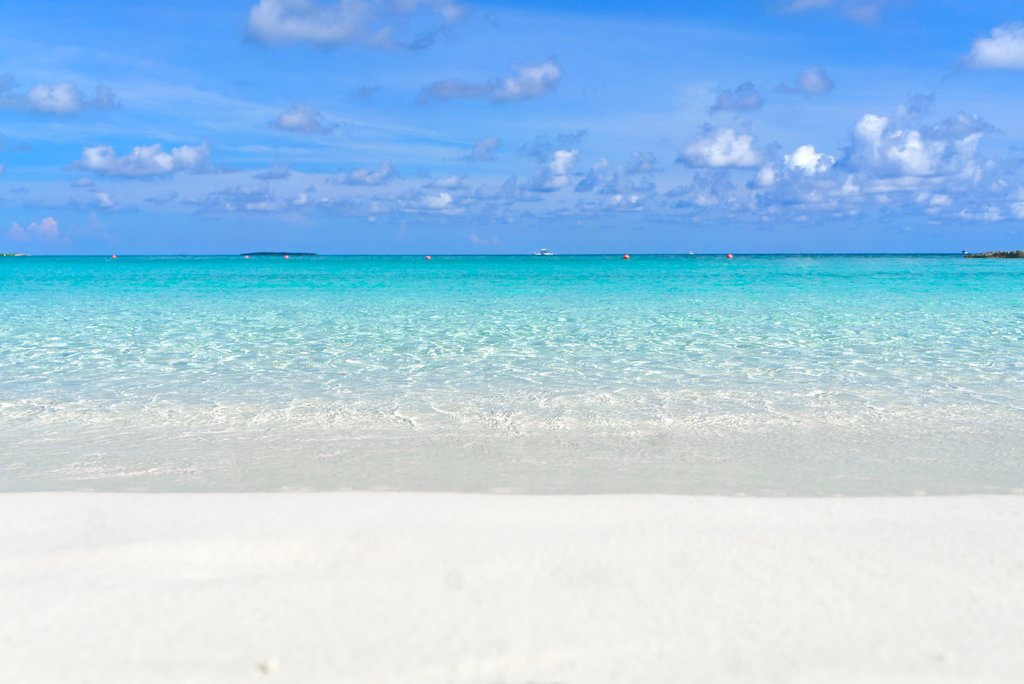 4. The Bahamas
With a dry, summer-like climate in the winter (temps often hover between 24°C-29°C), the Bahamas have long been a go-to escape for visitors seeking to outrun the snow and ice and spend their holiday in an idyllic Caribbean paradise. The annual Junkanoo parade sees the streets come to life with colourful costumes and vibrant music, while the Christmas tree at Port Lucaya Marketplace is a sight to behold. For a true Bahamian experience, forego the Christmas turkey and settle up to a meal of conch, black cake and sweet potato fly.
5. Phuket, Thailand
Nothing says Christmas sun holiday like Phuket's famous beaches, and the much-photographed island is a delectable draw for visitors wanting to just kick back with a mai tai and watch the sun set over a secluded bay. But Phuket's charms don't end with its scenery, as you can dance the night away on Bangla Road in buzzing Patong or shop for unique gifts at the weekly marketplace on Thalang Road, making it a one-of-a-kind destination for a Christmas sun holiday.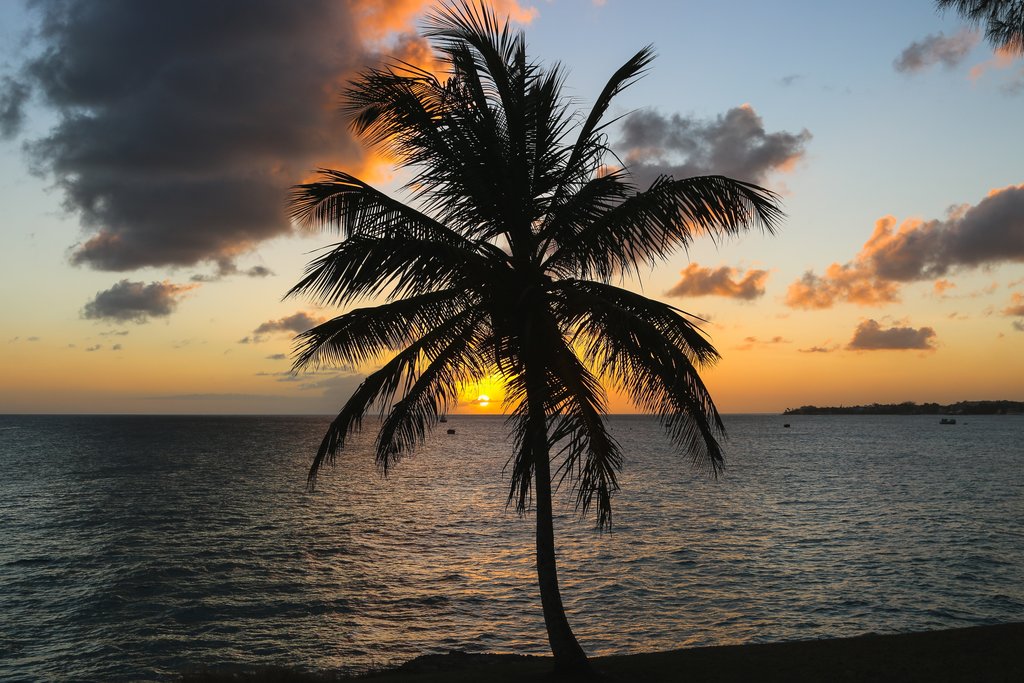 6. Barbados
Christmas is peak tourist season in Barbados, which means that visitors will discover a lively land where the bars and restaurants are open late, brand-savvy shoppers descend on the chic boutiques in Holetown and Queen's Park fills with the sounds of the iconic Royal Barbados Police Force Band. Not only is Barbados an exciting place to spend the holidays, you can even hang ten at some of the Caribbean's best surfing spots: check out Long Beach in Inch Marlow for a bit of quiet time on the waves.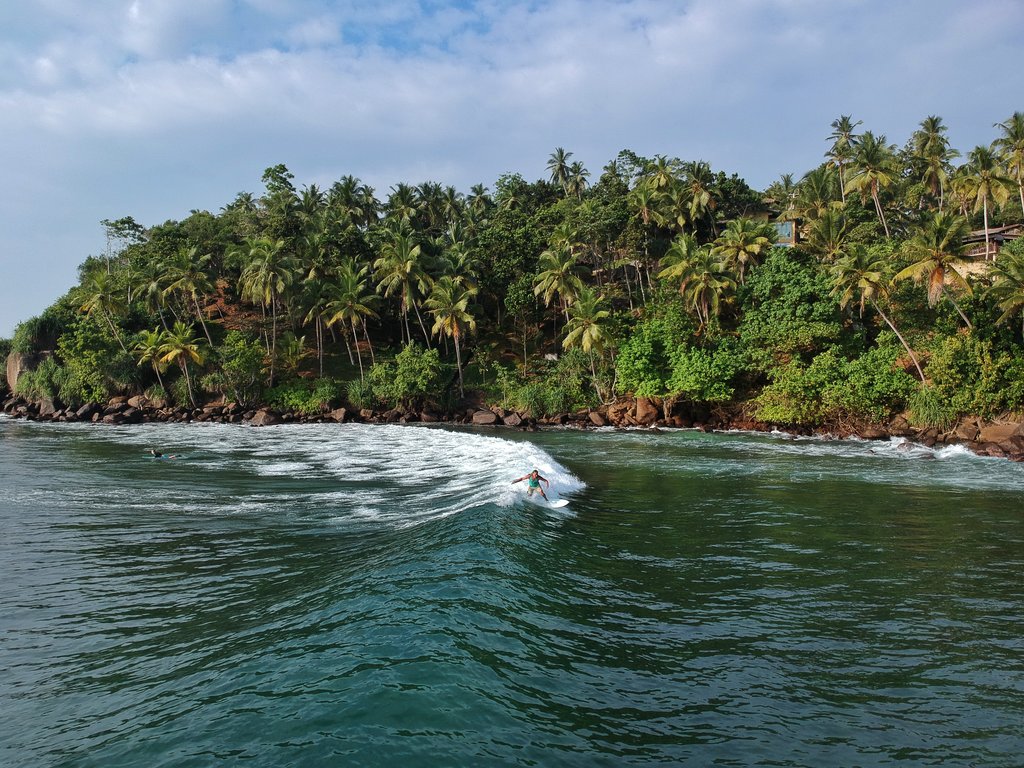 7. Sri Lanka
A breathtaking land of lush plantations, white-sand beaches and photogenic waterfalls, Sri Lanka beckons to visitors fleeing the holiday chaos to seek their moment of Zen. Flights to Sri Lanka are often discounted on Christmas, and a holiday spent swimming off the beaches of Galle, trekking through Yala National Park and exploring the majestic Sigiriya Rock Fortress promises to be a memorable one.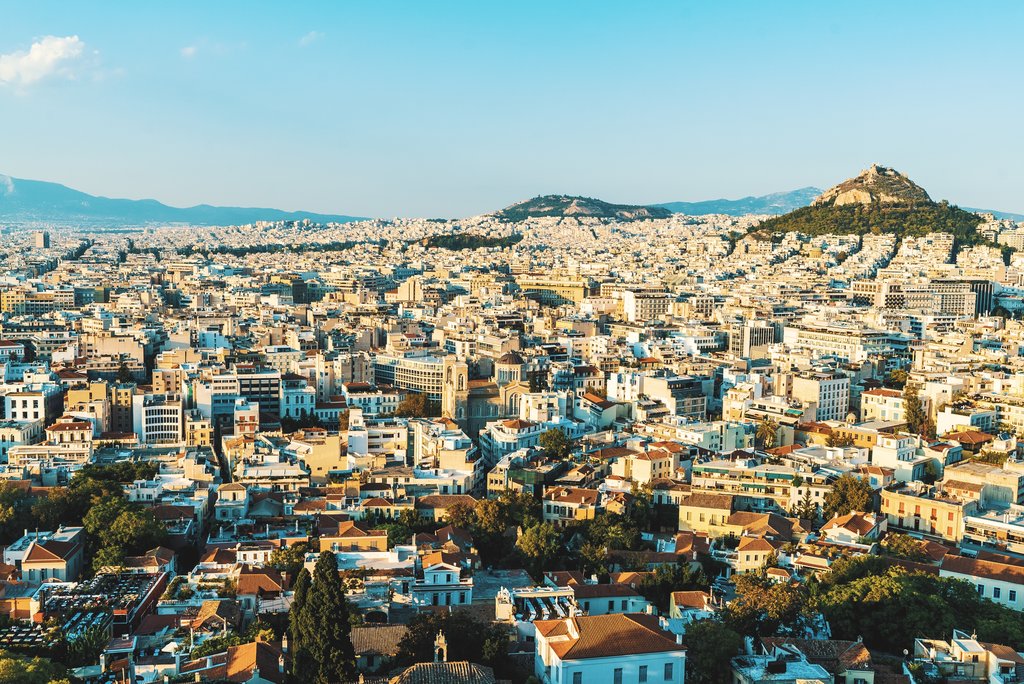 8. Athens
From breaking plates in Denmark to throwing furniture in Italy and wearing yellow underwear in Colombia, you can indulge in plenty of outré traditions on New Year's Eve, but perhaps no place offers a more pungent ode to flipping the calendar than Greece, where families hang onions over the door to welcome in the New Year. Not only does Athens offer an odorous opportunity to usher in the next 365 days, it's a wonderful place to celebrate Christmas in Syntagma Square, shop for gifts in Kolonaki and tour the historic sites without the usual bustle.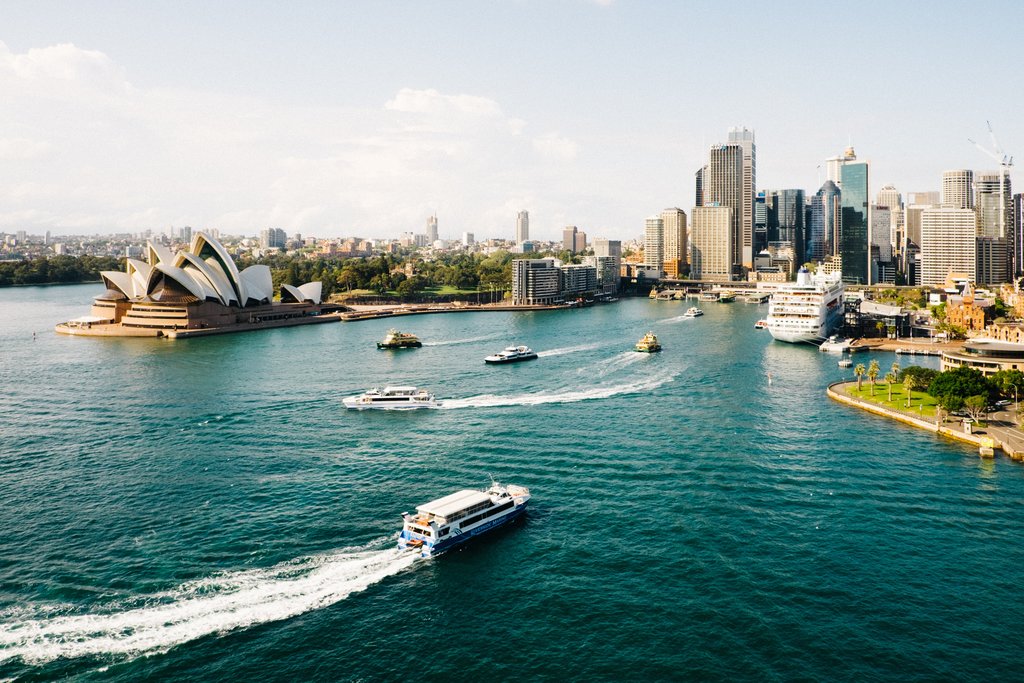 9. Sydney
If you love the traditional aspects of Christmas but are dreaming of beaches, BBQs and balmy bars, then set your sights on sizzling Sydney, a cosmopolitan city where holiday rituals get a down-under twist. December visitors will discover a summery metropolis filled with Christmas carols, open-air markets, surfing Santas at Bondi Beach and Boxing Day cricket matches, as well as the Boulevard of Light, a luminescent canopy of twinkling lights and suspended trees where couples and families stroll hand in hand.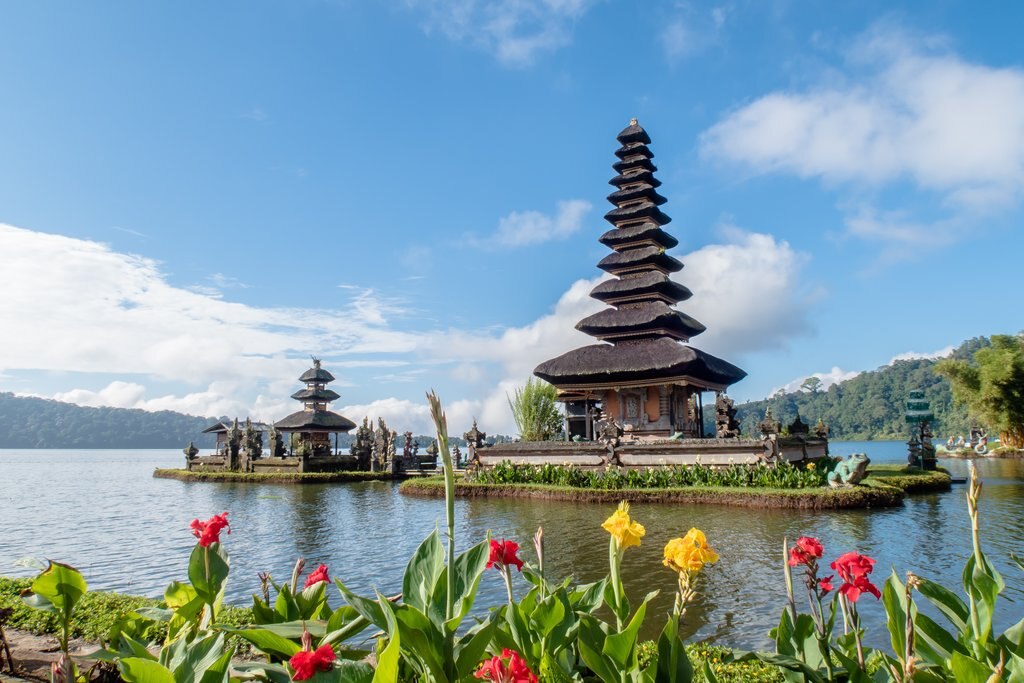 10. Bali
Trade your white Christmas for a bright Christmas in beautiful Bali, a much-dreamt-on destination that's enthralled everyone from Princess Grace and Salvador Dali to Paris Hilton. Bali is a booming spot for globetrotting Instagrammers, but winter visitors will want to put their camera down long enough to pick up a handmade gift at Sukawati Art Market, tuck into a Christmas buffet at a beach shack, relax at one of the first-class hotels in Bali and welcome in the New Year with some beachfront yoga.
11. Tonga
Get a head start on your resolutions with a trip to tropical Tonga, the first country to ring in the New Year. Spread across 170 islands in the South Pacific, Tonga's azure waters, idyllic beaches and lack of crowds make it the perfect romantic Christmas escape for couples looking for some memorable alone time.
12. Rio de Janeiro
Christmas sun holidays offer a great way to warm up, and there's no better place to catch some rays then in vibrant Rio de Janeiro. Rio may not offer the Christmas of the popular imagination, but it's the perfect opportunity to build a sandman on iconic Copacabana beach, soak up some samba music, learn to salsa, and loosen your belt before settling down to one of Rio's famous Christmas eve dinners, which start at 11 pm and run until the sun comes up.
From sunny days of surfing, swimming and shopping to quiet nights spent below some of the starriest skies on earth, Christmas sun holidays offer something for every kind of adventurer. Book your Christmas sun holiday today!