Amsterdam is a popular traveller destination, so it's not difficult to find an apartment, hotel or guesthouse for your stay. Picking the right area, however, is important in order to make the most of your trip. Amsterdam has many diverse neighbourhoods, each offering something different for travellers.
Old Centre
Old Centre is one of the best areas to stay in Amsterdam, especially for a first-time visitor. It's close to all of the main attractions, excellent restaurants and bars, local shopping and exciting nightlife areas. Old Centre is near the red light district, but it has excellent transport links to the airport, central station and the rest of the city centre. You're also close to the Royal Palace, Oude Kerk and Rembrandt's House, as well as Waterlooplein Square and its daily flea market. Old Centre has a range of accommodation options, ranging from budget-friendly hostels and hotels to family-friendly accommodation and luxury hotels.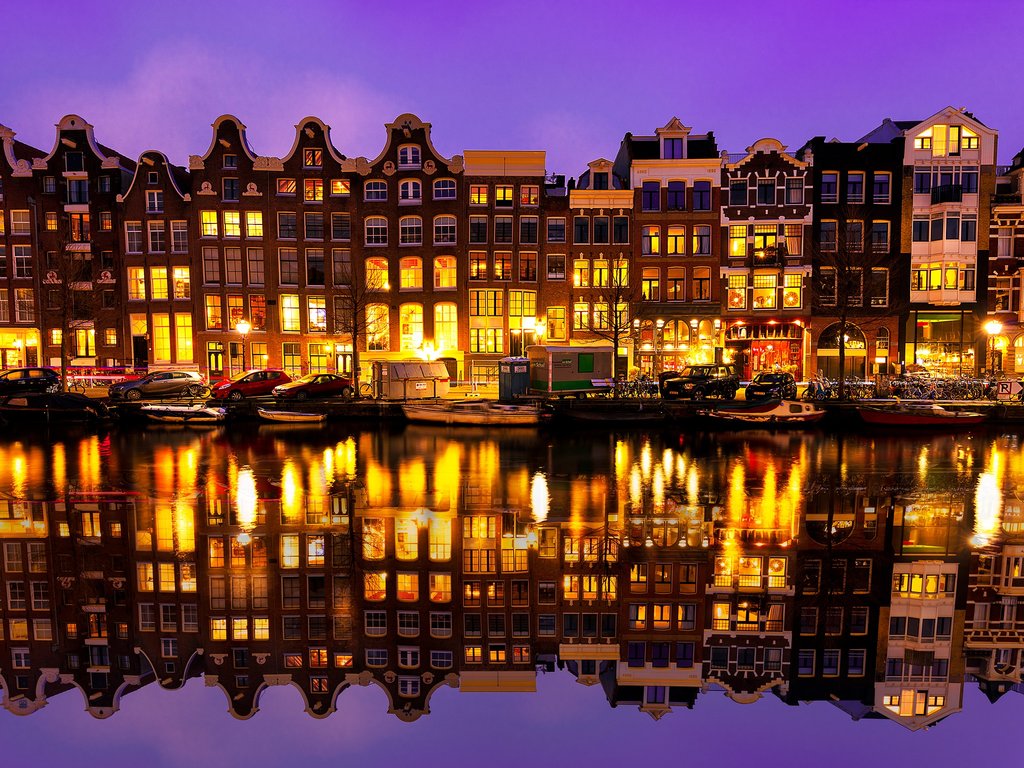 Museum Quarter
The Museum Quarter is located southwest of the city centre and boasts more upmarket accommodation. Known as an artist's paradise, the district is home to lovely cultural gems like the Rijksmuseum, a large art gallery with work from legends like Vermeer, and the Van Gogh Museum. You'll find a variety of eateries and bars, boutique hotels, exclusive shopping and the picturesque Vondelpark in the Museum Quarter.
Jordaan
Jordaan is an ideal blend of charm, culture and relaxation. The former working-class neighbourhood boasts historic appeal and a welcoming feeling, ideal for those looking for a quiet retreat. It's far enough from the city centre for peace and quiet but close enough to explore local attractions. It also has some attractions of its own, such as the Anne Frank House and the Stedelijk Museum. You'll also find eclectic bars and restaurants, art galleries and eccentric shops.
Vondelpark
Vondelpark is a vibrant green space with a lot of elegance and appeal. The large neighbourhood is perfect for those looking for a more local experience since you can spend your time outside cycling or simply sitting in the sunlight to enjoy a free concert. It's also close to the main connections in Amsterdam, such as Jordaan and the Museum Quarter. Within the neighbourhood itself, you can explore an open-air theatre, the Film Museum, designer shopping, artisanal food and a wide range of bars.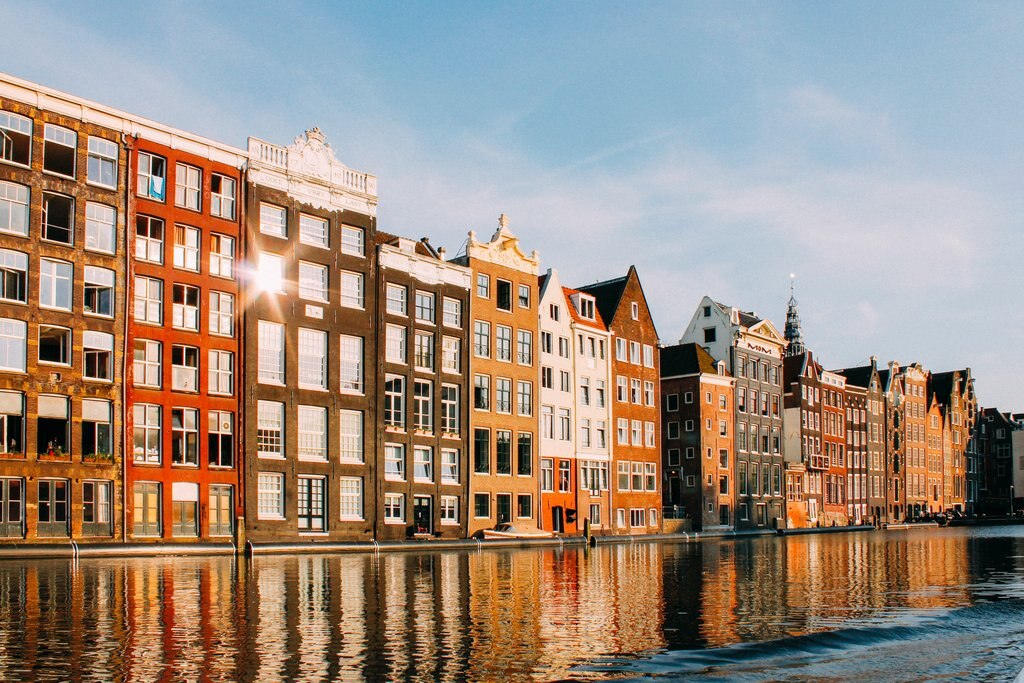 Amsterdam Noord
Amsterdam Noord is a modern neighbourhood that's accessible via a ferry ride from Central. Because it's outside of the city centre, Amsterdam Noord offers a completely unique experience with great accommodation, modern cafes, a monthly flea market and outdoor bars with dinner inside shipping containers. Though you'll miss some of the old-world charm of the city, the neighbourhood is a completely new experience that gives you a chance to see the capital in a new light.
De Pijp
De Pijp is just a short tram ride from Central station and is one of the city's most vibrant and cosmopolitan neighbourhoods. Filled with long, narrow passageways offering brunch places, ethnic eateries, old-school pubs and trendy bars, this is a great neighbourhood for foodies and nightclubbers. You could find accommodation for just about any taste and budget as well.
Old Jewish Quarter
Also known as Plantage, the Jewish Quarter of Amsterdam has a storied history. It was the centre of Jewish life in the city until World War II, and many buildings remain from the Holocaust. The Jewish Cultural Corner renovated and maintained the buildings, including the Jewish Historical Museum and the Portuguese Synagogue. The Holocaust Memorial is also in the Old Jewish Quarter, as are the Hortus Botanical Gardens and the Artis Royal Zoo. The Old Jewish Quarter is ideal for travellers who want peace and quiet but still want access to the city centre.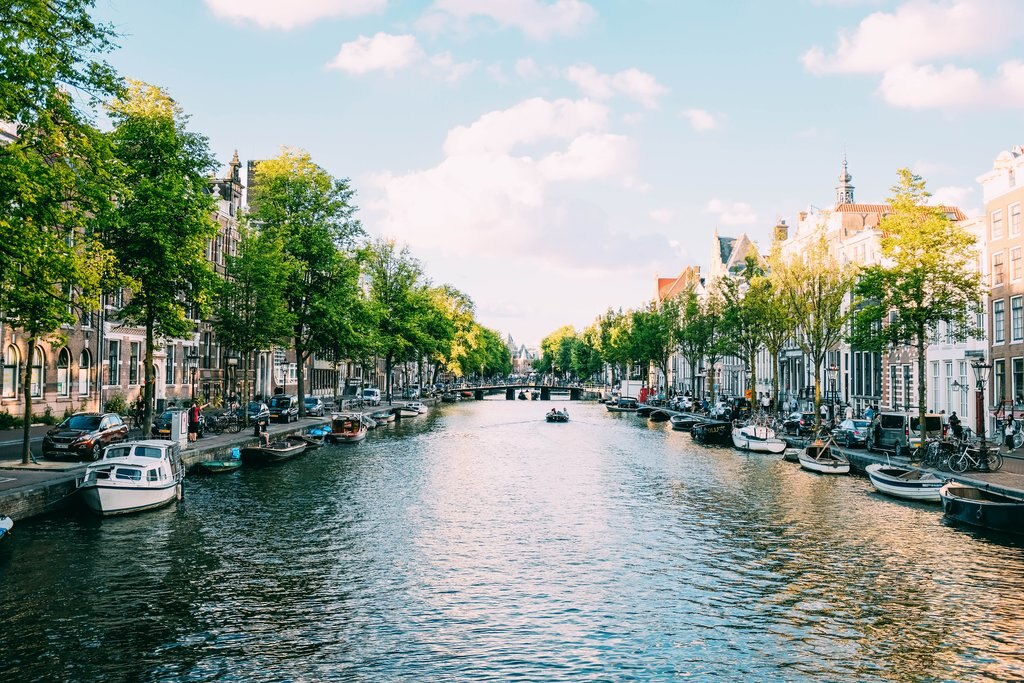 Westerpark
If you're travelling with family, Westerpark is the best neighbourhood. Families will enjoy the amenities and attractions, such as picnic areas and the petting zoo, and the many budget- and family-friendly hotel options. The neighbourhood also has Westergasfabriek, a former gasworks plant that's now a cultural centre for musical performances and markets.
Oud-West
Oud-West is a more residential neighbourhood that's close to the city centre but has less of a tourist vibe. This neighbourhood is ideal for travellers looking for quiet and green space, as well as diverse cuisine. You could explore De Hallen Amsterdam, a must-see tram station that's now a food hall with a bike shop, restaurants and a charming hotel.
Amsterdam holds much appeal for travellers, from its elaborate canal system and old-world charm to its ethnic foods and thriving nightlife. Now that you know the best neighbourhoods for your stay, start planning your Amsterdam holidays and check out our Explore Essentials guide.