Easter is a great time to visit London for a long weekend: you'll find smaller crowds, nicer weather and plenty of fun, family-friendly events and activities. It's an important time of celebration for many people in the capital too, and there are plenty of performances and spectacular services to attend. Plan your trip early in the spring season and you'll find that there's a whole host of things to see and do. Here's our pick.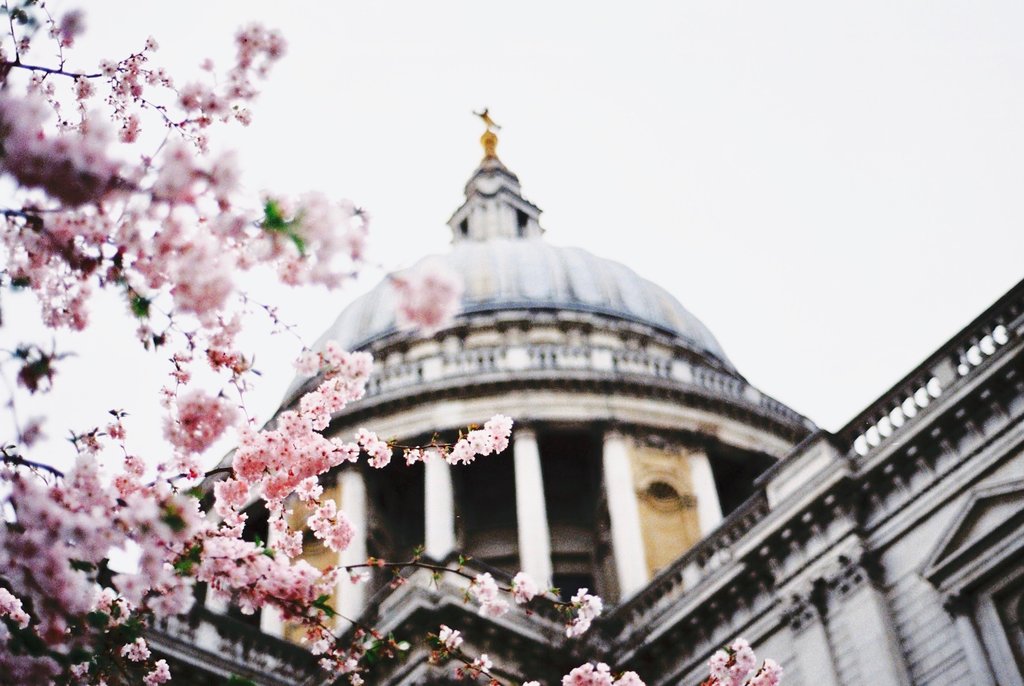 Eat a Traditional Easter Lunch
One of the most delicious Easter traditions in London is a roast Easter lunch - with all the trimmings. And thanks to the city's endless and highly regarded fine dining restaurants and gastropubs, there really is no better place to eat a traditional roast over this period than in the capital.
If you love craft beer and huge portions, Yorkshire puddings and gravy, The Pig and Butcher in Islington is ideal. If you love steaks as much as a great wine list, head to Hawksmoor, which has locations all over London, including Spitalfields and Knightsbridge. For a vegetarian Easter lunch, get a table at critics' favourite Roast in Borough Market.
Indulge Your Inner Chocoholic
Easter is synonymous with chocolate, and in London you're never too far from a delicious chocolate shop. Start your Easter weekend at Fortnum & Mason and drool over the beautiful window displays.
If you're really serious about chocolate, head to Artisan du Chocolat on Kensington High Street, or pop by their stall on Borough Market. Walk through the beautiful Royal Arcade on Old Bond Street (nearest tube is Green Park) and find Charbonnel et Walker, an elegant vintage chocolatiers serving decadent hot chocolate and champagne truffles that King Edward VII loved.
Attend an Easter Service at a Famous London Cathedral
Religious ceremonies at Easter are a must-visit in London, and there are plenty of churches and cathedrals to attend them in. If you want to see breathtaking architecture and a world-famous view, you must visit Westminster Abbey for their Easter service.
Of course, St Paul's Cathedral is also mesmerising in its own way, and famous as the venue for the yearly BBC Proms. At 2,000 years old, Southwark Cathedral is London's oldest Gothic Church. Here you can take in a traditional Easter service and see the Shakespeare memorial window, which was installed after WWII.
Hunt for Easter Eggs
You can hunt for Easter eggs all over London - there are hunts organised across the capital each year, and they suit all ages. The Royal Palaces always get involved. Chase the Lindt golden bunny in return for chocolate treats at Hampton Court Palace, or head to Buckingham Palace for a corgi-themed Easter egg hunt around the royal carriages in the palace mews.
Alternatively, head to Ham House in Richmond to take part in the Cadbury Easter egg hunt around the stunning 17th century home's historic grounds.
Visit Baby Animals at London Zoo
Easter is a time to celebrate new life, so why not visit London Zoo's latest arrivals? The zoo is a great day out for all the family. Walk the extensive grounds to see animals from all over the world and learn about conservation and the different environments of our world.
Spot new-born members of the zoo family with the help of the zookeepers, and pick up a cuddly toy version in the gift shop to take home with you. Enjoy a delicious bite to eat at one of London Zoo's restaurants, or grab a hot drink from the aquarium kiosk and keep adventuring around each of the hundreds of exhibits.
Stretch Your Legs on an Easter Walk at a London Nature Reserve
On a bank holiday, there's nothing better than a walk to blow those cobwebs away. London has a wealth of nature reserves to stroll around, each with their own unique environments to explore.
From marshlands to forests and everything in-between, there are plenty of green spaces where you can get your nature fix within easy reach of the city. Take a look at the London Wildlife Trust's website to plan your ideal day out.
Enjoy Spring In Bloom in London's Parks
Visit one of London's many parks over the Easter weekend and see spring blooming before your very eyes. Each park within the capital is unique and has its own landscaped gardens and plant collections. Hyde Park, despite being in one of the city's busiest areas, is a gorgeous green space filled with trees, flower beds, lakes and, of course, ducklings!
For peace and tranquillity, St Dunstan-in-the-East is a real hidden gem. Created from the bombed-out ruins of a church, this green space in the middle of the city is a beautiful place to find nature.
Are you planning a trip to London this Easter? Find the ideal place to stay with us, by searching for hotels in London.