It's a joy to visit Lisbon in winter. There's plenty of sunshine and temperatures hover around 15C from December to February. It's quieter than at other times of the year, meaning you won't face long queues to get into major sights. And there are also seasonal events to enjoy during the cooler months, which you can't experience outside of the season.
Here are 10 reasons you should head to Lisbon in winter.
Wrap Up to See the City From a Viewpoint
Lisbon is a city of big views thanks to its hilly geography. Many of the hills have miradouros, viewpoints that offer sweeping views of the city and sea. While Lisbon's winter temperatures don't drop below freezing, you'll still want a scarf and jacket for your wintery walk up. Some miradouros, like Miradouro de São Pedro de Alcântara, have cafes or bars where you can grab a warming beverage or glass of port.
Attend a Seasonal Concert in a Church
During the winter season, many of the churches in Lisbon hold seasonal classical music concerts and performances. It's really special experience to cosy into one of the city's oldest churches, such as the 13th century Igreja de São Domingos, and listen to a carol service, symphony or Christmas-themed concert. The Lisbon Metropolitan Orchestra also plays a New Year's Eve concert every year at the Centro Cultural de Belém.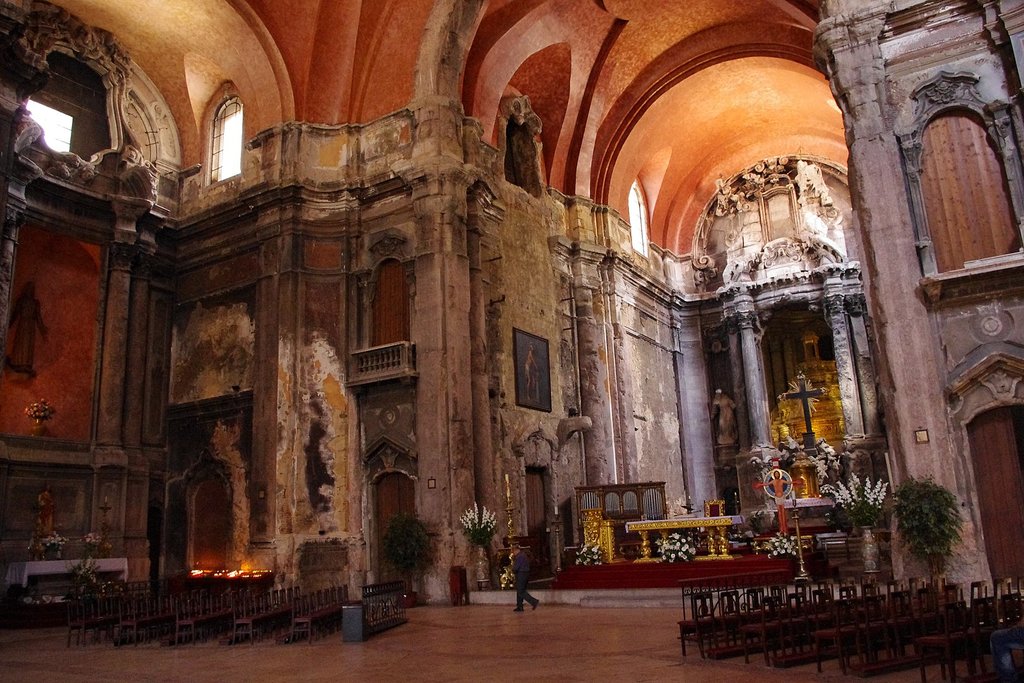 Igreja de São Domingos - By Jacek555 (Jacek Plewa) - Own work, CC BY-SA 4.0, https://commons.wikimedia.org/w/index.php?curid=15337664
Browse the Christmas Markets in Rossio Square
The Christmas markets in Lisbon aren't as big as the ones in other parts of Europe, but there are still a few festive markets that pop up around the city in early December. The main Lisbon Christmas market is held in Rossio Square, where you'll find a cheery selection of huts selling mulled wine, snacks and gifts. In early December, head to the Natalis fair to poke around the 180-odd Christmas-themed gift and craft stalls.
Sample Wintery Portuguese Treats
Eating out is one of the best things you'll do in Lisbon, and wintertime brings its own particular set of seasonal treats. Around Christmas, you'll see sweets and pastries to celebrate the season in bakeries across the city. Bolo Rei, or King's Cake, is the dessert of the season: it's a sweet cake with nuts and dried fruits. Meanwhile, filhós are deep-fried dough puffs covered in powdered sugar and cinnamon, sonhos are fried pumpkin pastries, and rabanada is fried eggy bread similar to French toast.
Climb Lisbon's Hills Without the Heat
Temperatures soar during the summers in the Portuguese capital, leaving you hot and sweaty even after the shortest of walks. Strolling around Lisbon in winter, however, is a different proposition - especially when it comes to its more hilly terrain. This includes a trot up to Castelo de São Jorge , the city's main fortress. You may even be tempted to keep the blood pumping by further exploring the back streets around the castle.
Watch Lisbon's New Year's Eve Fireworks Show
Lisbon holds a big fireworks show to ring in the new year every 31 December. There are a number of places around the city to catch some bangers, but the top spot is in Praça do Comércio. The fireworks go off at midnight, but people start to gather in the square from 10pm, and there's a stage with live music all evening. There's also a fireworks display and concert near the Dom Fernando II e Glória frigate, a tall-ship museum across the river in Cacilhas.
The Praça do Comércio in Lisbon, Portugal - Por Dudva - Obra do próprio, CC BY-SA 4.0, https://commons.wikimedia.org/w/index.php?curid=47483250Sample a Piping-Hot Custard Tart Without the Queue
The traditional custard tarts from Pastéis de Belém bakery are a Lisbon must-taste, but the queues to get them in the summertime can be long. In winter, you won't have to wait to get a piping-hot pastry into you. It's arguably much more enjoyable when gobbled up in chilly weather too. Pair with a hot coffee for the perfect Lisbon winter warmer.
Grab a Deal at Lisbon's Winter Shopping Sales
In January, most of Lisbon's stores put on post-Christmas sales that bring shoppers in for great deals. The winter sale period typically lasts from 26 December all the way through to mid-February. You can find heavy discounts on luxury goods at the upmarket shops on Avenida da Liberdade, the main avenue that slices Lisbon in half. Indoor shopping centres, like Embaixada and the Centro Vasco da Gama mall on the waterfront, are good for getting in from the chill.
Browse the Books at the World's Oldest Bookshop
Chiado is a relaxed neighbourhood full of small cafes and local shops, including the Livraria Bertrand do Chiado, which holds the Guinness record as the oldest bookstore in the world. It opened in 1732 and is stocked with books in several languages (including English). There are cosy seats where you can settle in for a few hours to escape the cold Lisbon winter weather.
Visit Belém Tower Without the Crowds
The tower of Belém is one of Lisbon's most popular attractions - but it's naturally short on space (it's not easy to cram lots of visitors into a 16th century ceremonial gateway, after all). Luckily, in winter, Lisbon sees far fewer crowds, easing the strain on this historic fortress and making the experience of a visit all the more memorable.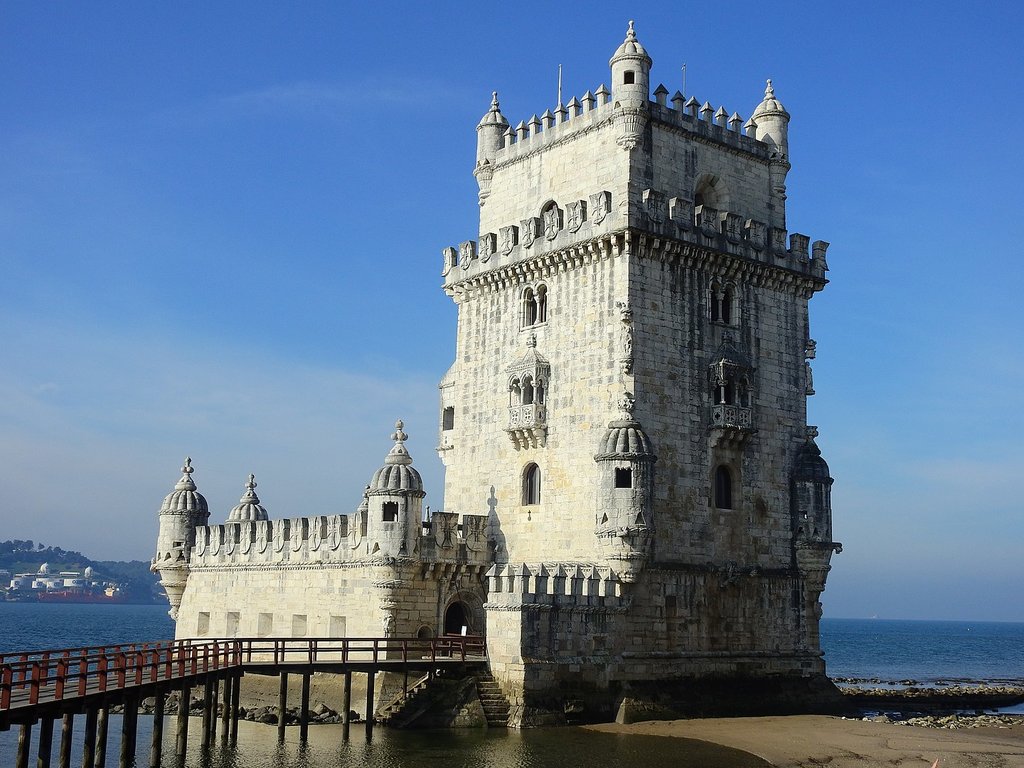 _The Belém Tower in Lisbon, Portugal - Di Rehman Abubakr - Opera propria, CC BY-SA 4.0, https://commons.wikimedia.org/w/index.php?curid=78022623__Find somewhere to stay by checking out our hotels in Lisbon._