Edged in by beach and mountains, and with sunshine in abundance, Barcelona is a breathtaking city to visit during spring. Take a walk in one of its many parks, watch the Castellers at a traditional festival and see the processions for Semana Santa. Read on for more detail on these recommendations, as well as more top tips on what to do.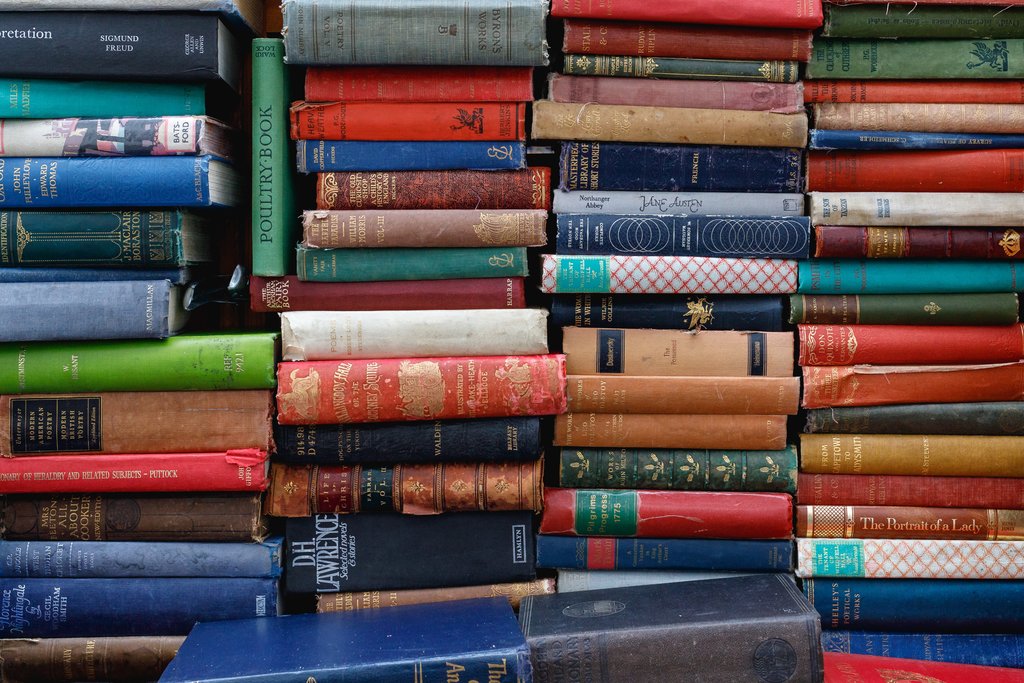 Exchange Books on Sant Jordi's Day
Catalunya's very own Valentine's Day sees the city awash with stalls selling books and roses. Legend has it, Saint George slayed a dragon to save a princess and, in doing so, found out the dragon's heart was a rose.
Now, each year, it's tradition for men to present women with a rose, and, in turn, for women to reciprocate with a book. If you want to see the action at its most vibrant, head to Plaça Sant Jaume, where celebrations include Castellers (human towers that defy gravity).
Buy your roses on 23 April.
Watch the Semana Santa Processions
Holy Week is marked across all of Spain, with Barcelona marking the occasion in its own way. For a really awe-inspiring display, head to Barcelona Cathedral on Good Friday. You can watch the ceremonial procession of religious effigies through the streets and see the celebrations taking place in the square outside of the gothic cathedral.
In 2020 Semana Santa will be celebrated between 5 and 12 April.
Sample a New Brew at the Barcelona Beer Festival
Barcelona has more to offer beer fans than a cerveza in a bodega. Every March, the city welcomes brewers from the local region and across the globe to take part in the Barcelona Beer Festival. Over three days, punters can try an astounding 646 beers (well, a good few of them).
It's not all about the booze though - there's also packed programme featuring theatre shows and live music, as well as gastronomic treats from local eateries to keep you well fed while you're being watered.
Catch the festival between 13 and 15 of March.
Take a Walk in a Park
Slip away from the bustle of the city in one of Barcelona's many parks. Montjuïc is home to plenty of gardens, including an exotic cactus display. Walk up to the castle at the top, or rest your legs and take the funicular.
Tick a Gaudi great off your bucket list and see Park Güell too. The sprawling park is free to enter but you'll need to book a ticket in advance to see the architect's tiled monument.
Visit a Museum at Night
Once a year museums across the country keep their doors open after closing time, welcoming visitors in free of charge. This is your chance to visit must-sees like Castell de Montjuïc, the CCCB and Palau Güell in a completely different light - and without having to spend a dime.
Check out the full programme of events to see the talks, conferences and readings that will be taking place throughout the evening.
Participating museums will be open between 7pm and 1am on 18 May.
Catch a Contemporary Classic at D'A Festival Internacional de Cinema d'Autor
Be among the first to see some of the newest releases in independent cinema at this annual film festival. Each year, the bill features some of the biggest names in local and international cinema. It also showcases work by future talent.
Sit down for a series of shorts or a full-length feature or get the insider scoop and watch a talk with an industry leader.
The festival will run between 30 April and 10 May.
Watch Flamenco at Feria de Abril de Catalunya
The little sister of Seville's grand annual fair, Feria de Abril de Catalunya is a small yet playful celebration of Spanish heritage.
Located at Forum, overlooking the sea, the fair is a spectacle of vibrant neon lights and colour. Expect fairground rides, stages and tents set up for flamenco shows, and stalls selling traditional foods. Head down for the cotton candy or to try your hand at flamenco.
The fair is usually held at the back end of April, beginning of May.
Satisfy your Sweet Tooth at Festa de Sant Medir
There's no shortage of street parties in Catalunya's capital, but this one in Barcelona's upmarket Gracia neighbourhood might be the sweetest.
The story goes that a local baker prayed to God to overcome an illness. On the mend, he pledged to make a pilgrimage to Sant Medir every year as a sign of his faith. On the way, he'd play music and hand out treats to those in the streets.
Whether it's true or a tall tale, Barcelonians now use the day as an excuse to parade through the streets on horseback, pay music and, no surprise, throw sweets out into the crowd.
You can join in the celebrations on 3 March.
Plan Your Spring Stay in Barcelona
Ready to immerse yourself in Catalonian tradition? Find hotels in Barcelona with Expedia.