Amsterdam in spring is a special place to be. While the temperatures can still be low, once the frost melts in March the city bursts into colour as its famous tulips bloom and parties literally spring into life all over the city. Spring is also a great time to visit before the summer crowds arrive, meaning you'll have more of the museums and galleries to yourself, as well as quieter canalside streets to stroll down too. Here's our pick of what to do in Amsterdam in spring.
Party on King's Day
One of Amsterdam's biggest citywide parties happens during spring. King's Day is a national holiday that takes place on April 27th every year. To celebrate, locals dress in orange and head out to street parties to enjoy live music in bars across the city. They even climb aboard party boats that cruise the canals all day and night.
Don't worry about it being a washout. Rain or shine, the festivities always go ahead! Plan your trip as early as you can however. This popular event is visited by around 700,000 visitors so accommodation and transport can be very busy.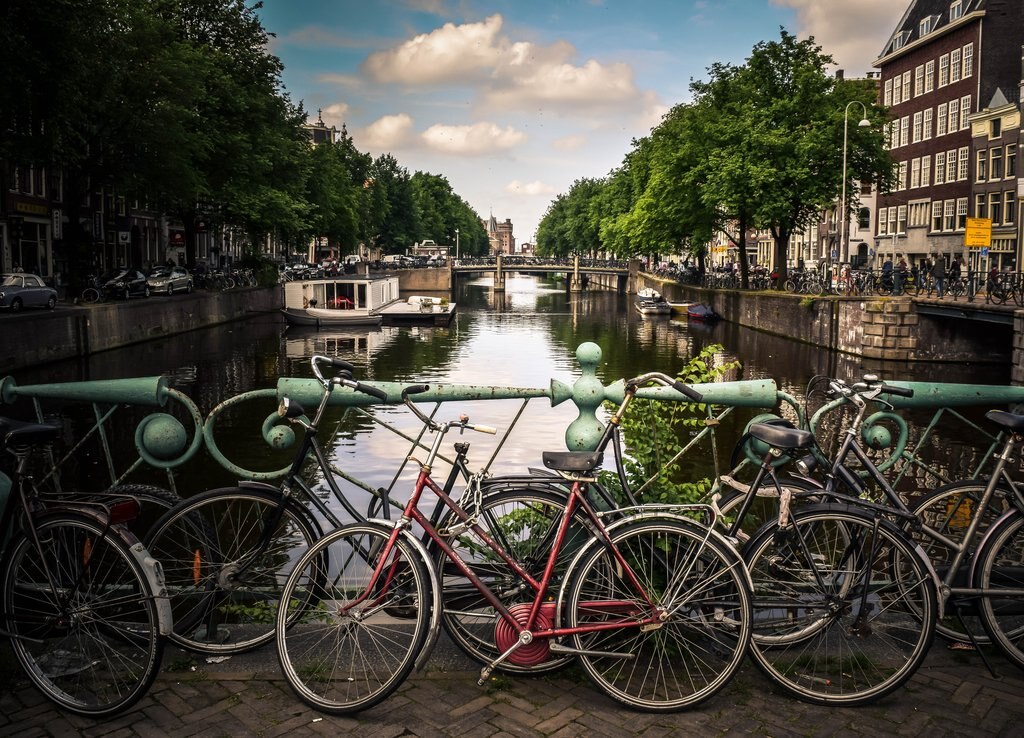 Cycle Around the City
April is actually the driest month of the year in Amsterdam. Since spring is also one of the few times of the year the city isn't totally packed with tourists, take the opportunity to rent a bike and enjoy the calmer cycling lanes.
Cycling around Amsterdam gives you a whole new perspective, and there are tour operators who will guide you around by bicycle, stopping off at famous locations and providing you plenty of photo opportunities along the way. You can find bike rental shops are everywhere in Amsterdam. Ask your hotel or hostel reception for their recommendations.
Take in Some Open Air Theatre
From May until late in the summer season, enjoy live shows and performances at Vondelpark Open Air Theatre in Vondelpark, in the south of the city close to Museumkwartier. You can find entertainment from cabaret and live music to theatre and dance on this famous stage every Friday, Saturday and Sunday throughout the season.
Even better - admission is absolutely free and suitable for all ages. Bring a picnic and spend the day in the green surroundings of the park, or stroll to one of the many cafés nearby for a coffee and a bite to eat.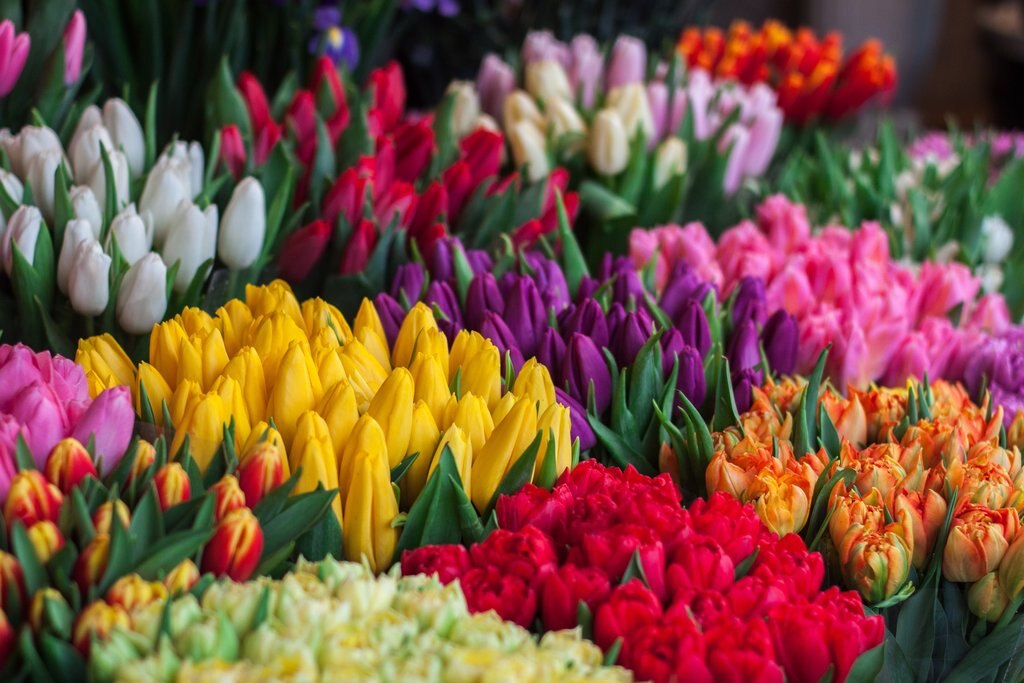 Stop and Smell the Tulips
A spring visit to Amsterdam wouldn't be the same without stopping to look at the tulips. These gorgeous spring blooms have been one of the city's most famous exports for hundreds of years, and now they are a part of Amsterdam's identity.
Head to Bloemenmarkt, Amsterdam's unique floating flower market, to see thousands of colourful flowers. And while you're there pick up some bulbs to take home and grow in your own garden. If you want to see even more tulips, book a cycling tour around the tulip fields, or visit nearby Keukenhof to walk around the fields for yourself.
Take Photos of the "Spring Snow"
Photography fans travel to Amsterdam in April and May each year to capture what's known as the "Spring Snow". Thousands of elm trees that line Amsterdam's streets lose their pale, papery seeds at this time of year, adding a light dusting of "snow" to the canals and pavements.
This famous phenomenon is especially perfect for engagement photographs. What could be more romantic than the fluttering Spring Snow drifting overhead like confetti as you walk hand in hand in the sunshine? Visit the Springsnow festival too, where Amsterdam celebrates this natural wonder with photography exhibitions, music and poetry.
Explore Amsterdam From Up High on Open Tower Day
One day a year, Amsterdam's historic monuments open their doors to visitors. On Open Tower Day, climb up some of Amsterdam's tallest historic buildings and take in the city from a whole new angle. Sign up for a guided tour or visit the website to find out more about which towers are taking part.
Open Tower Day is also a great excuse to explore the city and find new favourite places to eat and drink. Stop for a beer at one of Amsterdam's cosy brown cafés - think the Dutch equivalent of a classic British pub - or enjoy lunch at one of Amsterdam's top restaurants when you've climbed enough staircases.
Plan A Spring Break in London
If you're visiting Amsterdam in spring, plan ahead and find Amsterdam hotels with Expedia.