With its thriving culture and nightlife scenes, wonderful dining and striking scenery, Valencia is a popular destination for all types of holidaymakers. Home to 2 football clubs, the city comes alive during matches as fans enjoy the lively atmosphere and celebrations at the city's many restaurants and bars.
Discover things to do during a football break in Valencia, visit Estadio Mestalla and enjoy the sights of the vibrant city.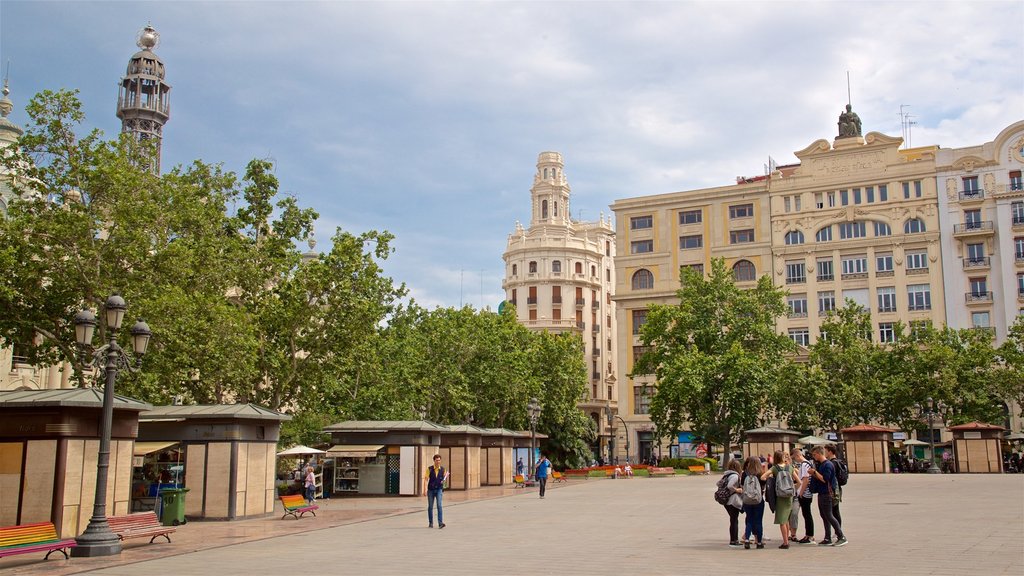 Plaza del Ayuntamiento - Credit: Imagebox/TM
Meet the team: Valencia CF
Valencia Club de Futbol, often referred to as Valencia CF or Valencia, is the city's football club. Founded in 1919, the club has played in Mestalla since 1923 and is one of Spain's most-supported teams. The club's current colours are white and black, with orange, yellow and blue for the away uniforms.
Valencia CF earned many titles, including 6 La Liga titles, 8 Copa del Rey titles and 2 Inter-Cities Fairs Cups. They've also earned a UEFA Cup, a UEFA Cup Winners' Cup, 2 UEFA Super Cups and 1 UEFA Intertoto Cup.
The club has also been famously known for its youth academy, which includes talent like David Silva, Miguel Angel Angulo, Gaizka Mendieta and Raul Albiol. Many modern stars recently graduated, including Juan Bernat, Carlos Soler and Isco.
FUN FACT
The club anthem for Valencia is 'Pasodoble', which premiered at the 75th anniversary of the club on September 21, 1993.
Visiting Valencia's football stadium: Estadio Mestalla
Estadio Mestalla is Valencia's football stadium and home to the Valencia Club de Futbol. The stadium is one of the largest in Spain and has a seating capacity of 55,000. The Spain national football team first played in the stadium in 1925, and it was chosen as the national team's group venue for the 1982 World Cup and the Summer Olympics. It's also been used for many significant international matches, such as the 1982 FIFA World Cup.
The stadium is compact and has steep seating, so any spot gives you a great view of the match. If you want to be with the home fans, you can get tickets in the south stand or at the touchline in the east or west stands. If you're travelling with the kids, you can get seats in the family section at the northern end.
One of the stadium's notable features is the North Stand, which is known for its steep seats that rise far above the pitch. In addition to watching a match, you can also take a Mestalla stadium tour to see the media room, dressing rooms and other behind-the-scenes locations while learning about the history of the stadium and team.
Getting there
Estadio Mestalla can be reached by the Metrovalencia metro line from Aragon station via lines 5 and 7, as well as the Facultats station via lines 3 and 9. You can also use one of the many bus lines. Amadeo of Savoia street line 32 bus, Reyes Prosper street line 71 bus, Avenida de Aragon street lines 10, 12, 80, 41 and 79, and Avenida Biasco Ibanez street lines 10, 29, 30, 31, 71, 79, 81, 89 and 90 all travel to the stadium.
If you prefer the flexibility of driving, you can reach the stadium by the V-21 and the V-15. You can also take a taxi, which may be a more practical choice due to the heavy traffic and minimal parking on match days.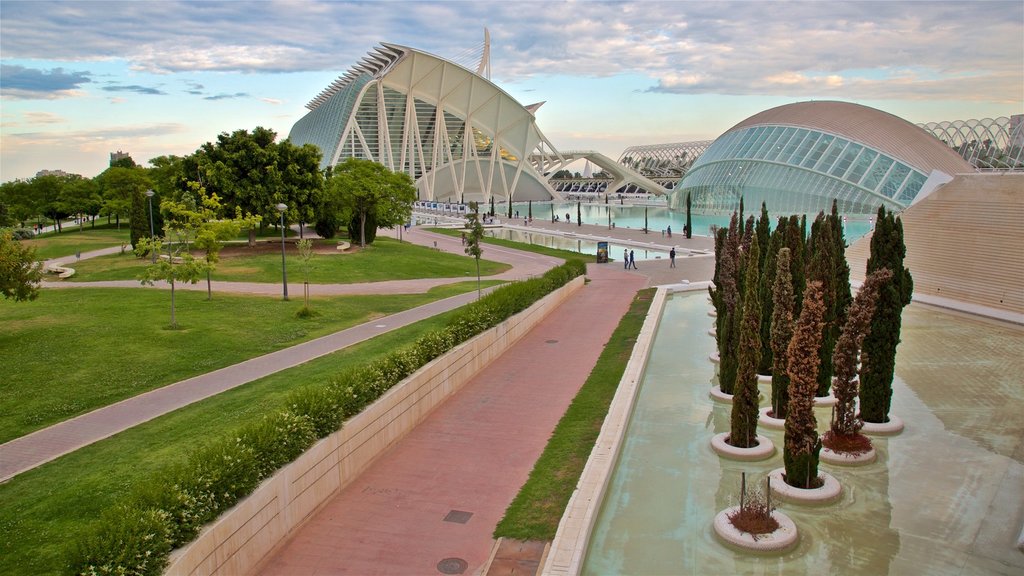 Camins al Grau - Credit: Imagebox/TM
Where to eat and what to do around Valencia
Valencia is one of the most popular regions of Spain for unique dining. The culinary culture is similar to the rest of Spain, but Valencia has a local, creative twist that must be experienced. Paella, a dish that originated in Valencia, is a must-try combination of seafood, chicken or rabbit and a local white bean with vegetables. Some of the best spots for paella include Casa Roberto, Canela, Restaurante Navarro and Casa Carmela.
Horchata, another essential, is a drink that's similar to a milkshake and uses tiger nuts. In Valencia, horchata is consumed along with a loaf of bread, farton, which is light and fluffy with powdered sugar or icing. You can find horchaterias all over Valencia, whether you want to sit in and dine or you prefer to stop at a street vendor during your sightseeing in the city. Some of the best spots include Horchateria Santa Catalina and L'Orxateria del Mercat Central.
During your trip, be sure to take some time for sightseeing to experience some of the city's most famous landmarks and attractions, such as the Oceanografic. This remarkable oceanarium has over 45,000 aquatic animals divided into 10 zones that mimic their natural environment. Some of the oceanarium highlights include beluga whales, tiger sharks, walruses, dolphins and sea lions. You should also see the Valencia Cathedral, a stunning Gothic cathedral from the 13th and 14th centuries that boasts renaissance, baroque and neoclassical architectural features, as well as renaissance paintings.
If you want some Valencia CF merchandise for the match, you can visit the official Valencia CF shop at the Mestalla stadium. The city centre also has an official shop in Plaza del Ayuntamiento. If you prefer to arrive prepared, you can visit the club's online store to get your gear in advance.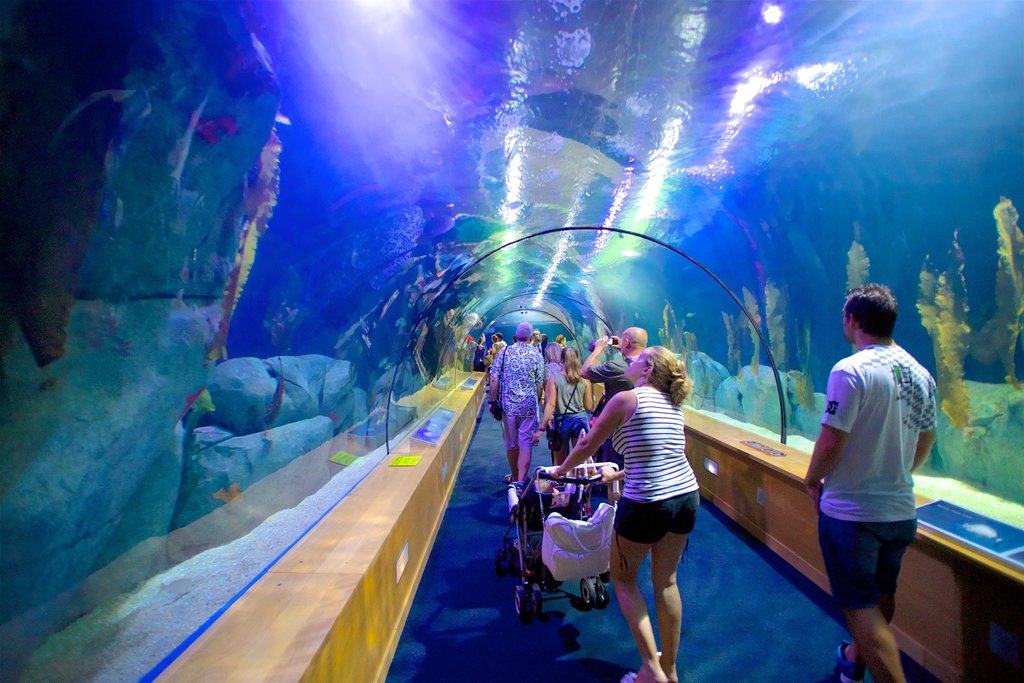 Oceanografic - Credit: Imagebox/TM
Partying in Valencia after the match
Celebrating after the match
Football is a significant pastime in Valencia. The fans take it seriously, so there's plenty of excitement and celebrating after the match. Several sports bars are near the stadium, and fans flock in to enjoy a few celebratory drinks and some food.
Some of the most popular bars in the area are found in the Placa de la Reina square, such as La Taberna de la Reina, a tapas bar with both indoor and outdoor seating. If you have people in your group who don't enjoy football, the bar has stunning views of the city in the distance. Football fans also like Bar Manolo del Bombo, which is a dedicated sports bar with merchandise on display. Bar Mestalla on Calle Poeta Micer Masco is a popular spot for a quick bite before the match or a late dinner and drinks after.
Finnegans, an Irish bar in the square, is also popular for celebrations during and after the match. If you want to enjoy a day at the beach, you can watch matches at one of the beachfront bars near Malvarrosa beach, such as Vivir sin Dormir.
Going out in Valencia
Valencia has a legendary nightlife that ranges from dancing all night to live music and theatre. Several sections of the city are filled with bars and late-night spots, such as the marina and beach area, which has some of the top clubs and cocktail bars with waterfront views.
You'll also like the old town area, which is packed with bars and restaurants starting at Plaza de la Virgen. El Carmen, the area's northeast side, dates back to medieval times and features restaurants and nightclubs sandwiched between palaces and historic sites.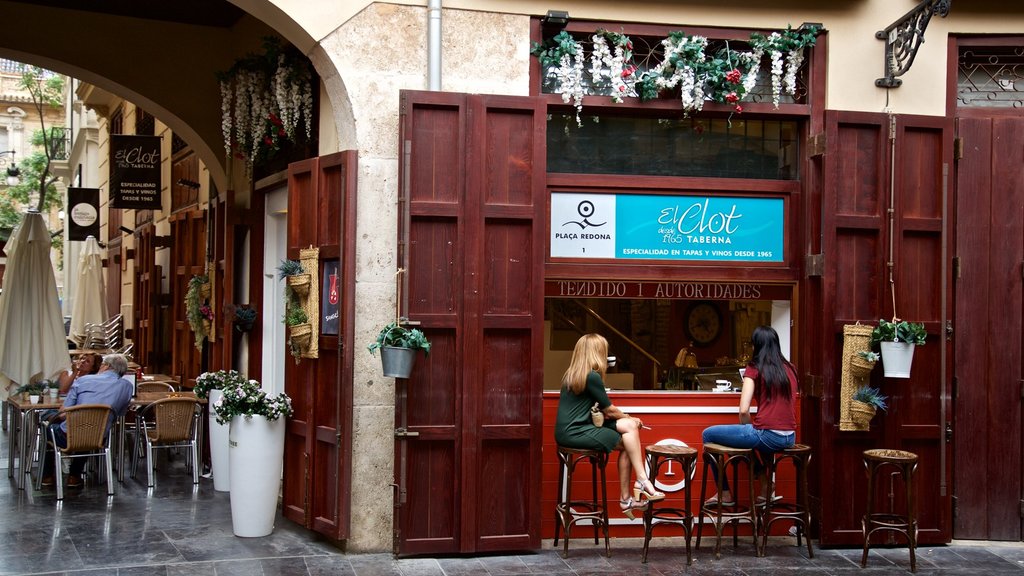 Plaza Redonda - Credit: Imagebox/TM
Getting to Valencia
As a major destination in Spain, Valencia has numerous modes of transport from national and international destinations. The Valencia train stations connect to Madrid and Barcelona with multiple trips daily. You can also drive to Valencia via the A-3 motorway from Madrid or the A-7 motorway from Barcelona.
If you prefer to fly, Valencia's airport offers flights from many major European cities, as well as connecting flights to destinations like Madrid, Paris and London several times a day.
You can find historic and modern hotels in Valencia throughout the city, so you can plan your trip around the stadium and the city's best dining and sightseeing.
Ready to cheer with some of the most passionate football fans around? The fascinating history, vibrant nightlife and dedicated football fan base make this destination perfect for a football weekend in Valencia.
If you want to discover more of Valencia, take a look at the best things to do in Valencia to plan your trip.
Photo Credits
Cover pic: Old Town, City Centre - Imagebox/TM