Summer may be over and Christmas not yet looming on the horizon - so what to do? Autumn has its own unique charms in the capital, as the nights draw in, trees change colour and Londoners immerse themselves in a packed programme of events. If you're not sure about how to fill your evenings and weekends over the next few months, here are our top recommendations.
See the Autumn Colours in Richmond Park
Grab your camera, put on your most comfortable shoes and head out for a stroll amid nature in leafy west London. Richmond Park finds itself cloaked in rich shades of brown, red and orange during autumn, which is arguably the best time to visit the historic expanse. Arrive early in the morning to see magical mists and catch sight of mighty stags rising for the morning, or visit in the evening to watch the sun go down. Don't forget to check out the stunning autumn colours in the 40-acre Isabella Plantation, or catch a photogenic glimpse of tree reflections in the large central Pen Ponds.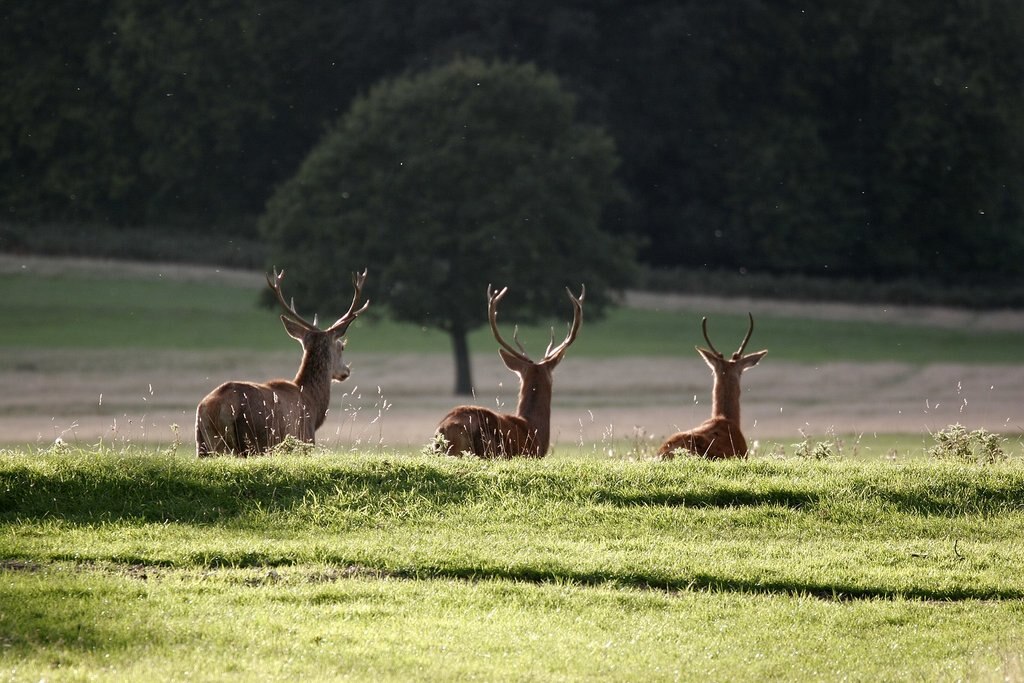 Raise a Glass at London Cocktail Week
If you find yourself pining for long summer nights in the beer garden, you may find a little autumn cheer at London Cocktail Week. Hundreds of bars across the capital sign up with discounted drinks deals every year, making a great excuse for a night out whether you're a Londoner or visiting. There's an exciting programme to look forward to, including gigs, parties and masterclasses, and this year there'll be dozens of pop-up bars at the Cocktail Village on Brick Lane. A £10 wristband gets you access for the entire 10-day festival, allowing you to come and go as you please.
Dates: 4-13 October
Watch World-Class Track Cycling at Six Day London
When the road racing season draws to a close in mid-autumn, professional cycling retreats indoors to the velodrome. The first major event on the calendar is Six Day London, a world-class track event at the Olympic Park that has proved a huge hit with spectators since its return in 2015. Many of the fastest riders in the world will head to Stratford's Lee Valley VeloPark in October to compete in front of a packed house over six consecutive evenings. You can expect lights, music and high-octane, wheel-to-wheel action at cycling's biggest party, with the opportunity to cheer on homegrown talent Tour de France sprint legend Mark Cavendish and Team Ineos's Owain Doull.
Dates: 22-27 October
Head to the Movies at London Film Festival
The BFI London Film Festival has been an October staple on the capital's arts scene for over six decades, showcasing hundreds of new works from the UK and overseas to the filmgoing public. This flashy celebration of filmmaking features premieres, showing, talks, workshops and masterclasses - there's a varied programme of events to sink your teeth into. The Personal History of David Copperfield and Martin Scorsese's The Irishman are the feature films at this year's opening night gala.
Dates: 2-13 October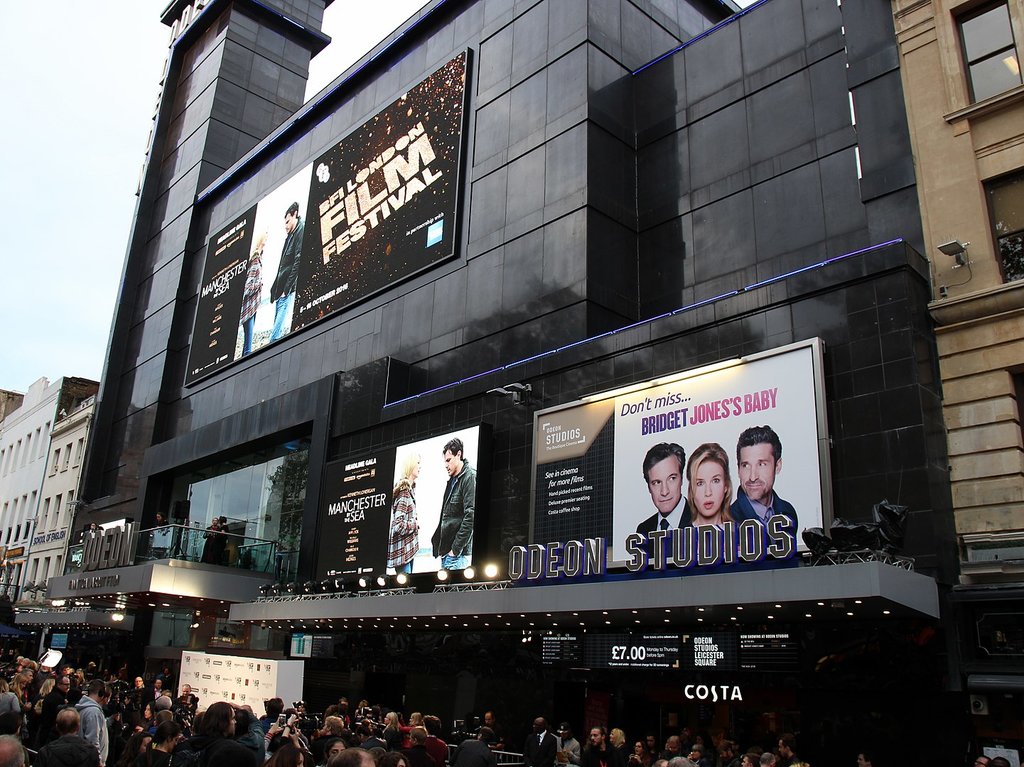 _By Bex Walton from London, England - Odeon Leicester Square at the BFI London Film Festival, CC BY 2.0, https://commons.wikimedia.org/w/index.php?curid=52484052_Chihuly Nights at Kew Garden
Dale Chihuly's glass artworks can be viewed in an altogether different light this autumn in the magnificent grounds of Kew Gardens. A season of Chihuly Nights transforms the Royal Botanic Gardens into an illuminated gallery, where incredible sculptures glow under the late evening sky. A tour of the gardens, glasshouses and galleries takes around 50 minutes - you can listen to specially commissioned music from guest artists as you wander between the displays. The exhibition is open on Thursday, Friday and Saturday evenings from 7:30pm to 10:30pm, with last entry to the gardens at 9pm.
Dates: 15 August-22 October
Catch a Firework Display in London
Where better to attend a bonfire and firework display than in London, where it all started with the famous Gunpowder Plot of 1605? Guy Fawkes' foiled attempt to blow up the Houses of Parliament and assassinate King James I continues to be marked each autumn with public gatherings across the capital. Head along to Alexandra Palace or Battersea Park to join in with the fun on the Saturday evening before Bonfire Night.
Dates: 31 October-10 November
See an NFL Game in London
Autumn ushers in the American Football season and, in London, NFL is an increasingly big deal. UK gridiron fans have been treated to regular matches since 2007, with huge crowds cheering on visiting franchises from across the Atlantic. In 2019 there are four NFL London series games to look forward to, on 6 and 13 October at Tottenham Hotspur's new stadium and on 27 October and 3 November at Wembley Stadium. Try and get hold of some tickets - you may be a little hazy on the rules but it doesn't detract from the spectacular athletic display and electrifying pitch-side entertainment.
Dates: 6 October-3 November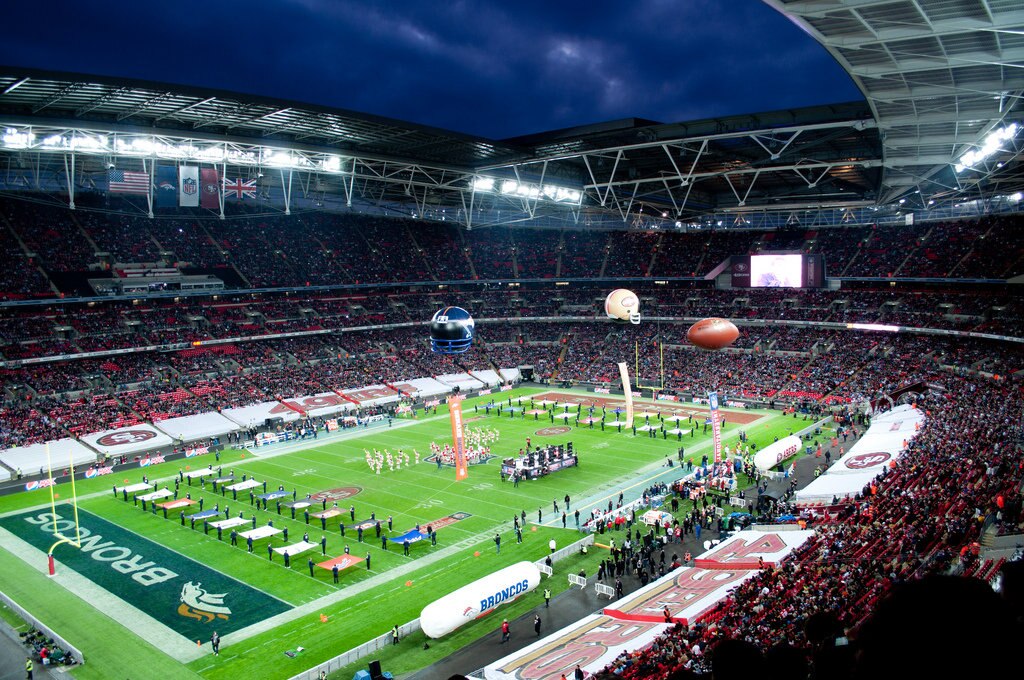 Di Thomas from London, UK - 49ers_in_London (15), CC BY 2.0, https://commons.wikimedia.org/w/index.php?curid=12736500