If you think of winter in Austria, you might think of snow, snow, and... more snow. And while that might make skiiers and snowboarders rejoice, there's plenty more to do in Austria in winter. Depending on the altitude you visit, you can count on winter weather in Austria from November/December until March/April. Read on for what you can do when the temperatures drop and it's winter in Austria!
Things to Do in Austria in the Winter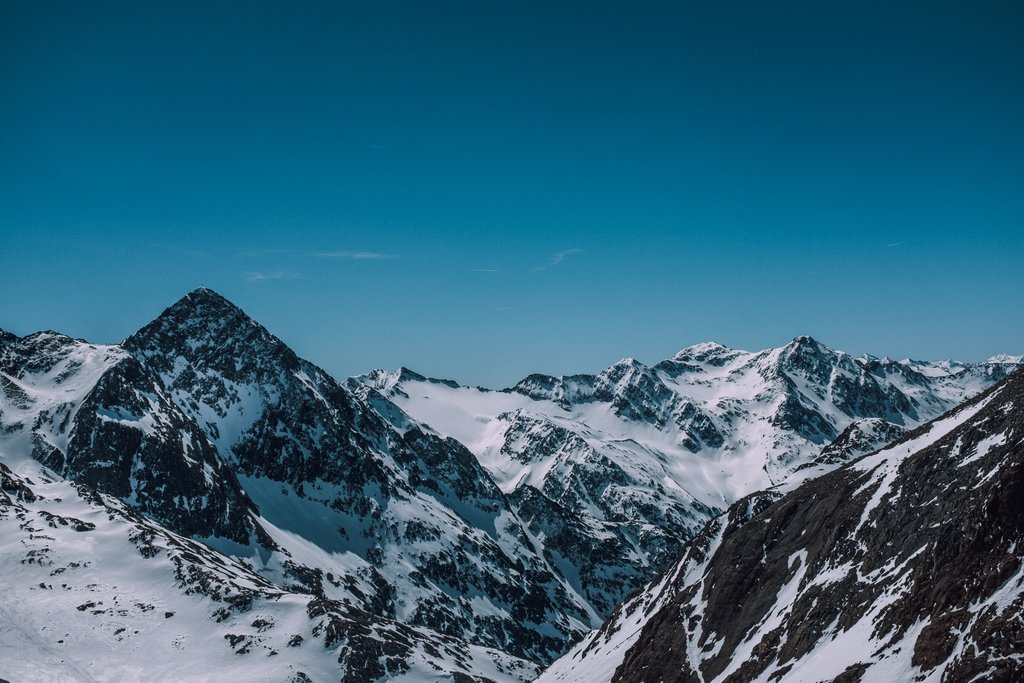 Go downhill skiing or snowboarding
Home to the Austrian Alps and some of the best mountains in the world, there's no doubt about it: Austria has some top-notch skiing and snowboarding. Whether you're a beginner or ready for the black diamond runs, there are dozens of ski resorts and ski towns for you to enjoy time on the slopes. Some of the best include Kitzbuhel, Mayrhofen, St. Anton, Saalbach, Ischgl, Ellmau, and Lech.
Go cross-country skiing
If going downhill isn't your idea of a good time, try you hand at cross-country skiing. While it's more difficult than it looks - it's definitely a full-body workout - you can choose the pace and go as fast or as slow as you'd like. Cross-country skiing is not only a great way to enjoy the snow of Austria, but also a fantastic way to spend time in nature and check out the sights along the way. If you're feeling especially adventurous, you can even add target shooting to the mix and practice your biathlon skills!
Go toboganning
Fun for the whole family, there are plenty of excellent toboganning spots around Austria, though some of the best are in the Tyrol region. A traditional winter pastime, you can hire a wooden sled or more modern plastic version and pile on for as many downhill runs as your adrenaline can take. If you've never been toboganning before, make sure you try one of the "easy" runs so you can learn how to turn and brake before you head for higher hills.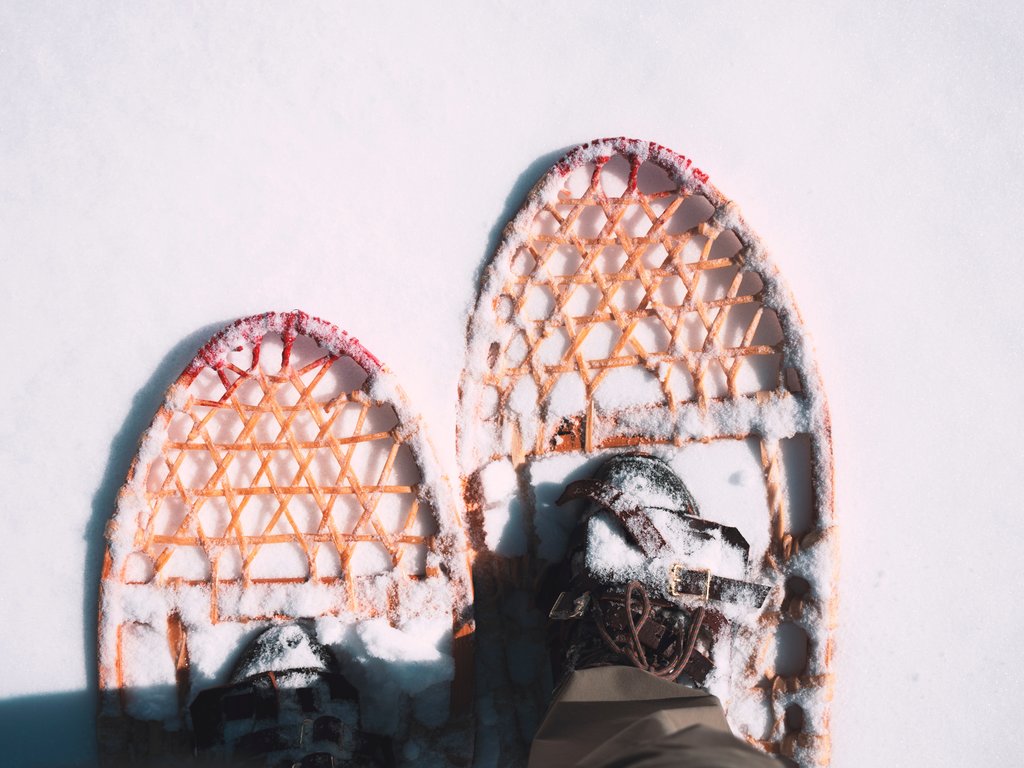 Strap on some snowshoes
Deep snow is no match for some sturdy snowshoes! Snowshoeing is a wonderful way to be outdoors and tackle some of the summer hiking routes even though they're covered in snow. There are plenty of snowshoeing trails in the mountains and forests of Austria, or you can even join a showshoeing tour to learn about your surroundings as you walk.
Tuck into Austrian cuisine
Of all the things to do on a holiday to Austria in winter, eating delicious food is perhaps the thing that appeals to absolutely everyone! There are plenty of amazing foods to try in Austria in winter, including _k__aiserschmarrn_ (pancakes with berries and fruit), schweinsbraten (roast pork), knödel (dumplings), spätzle (a type of pasta dish), weiner schnitzel, and pumpkin soup. At the Christmas markets, try roasted chestnuts, or maroni. And nothing beats ending a meal (or snacking on in between meals) with a warm apple strudel!
Sample the local schnapps
With thousands of distilleries across Austria, schnapps are not only traditional in Austria but an excellent way to spend a bit of time indoors to warm up with a drink. The best concentration of schnapps distilleries is found in the Tyrol region, and there is even a Tyrol schnapps route that you can follow in order to sample the best of the best. Just remember to always drink responsibly!
Attend a festival
Even in the chilly winter months of Austria, there are plenty of festivals to attend around the country. Some of the best include the Fantastic Gondolas Festival in Lech in November, the Family Ski Festival in Styria in December, the 3 Days Jazz Festival in Saalfelden or Mozart Week in Salzburg in January, to name a few.
See the cities without the crowds
During the summer months, the cities of Vienna, Salzburg, and Innsbruck are packed with tourists. In winter? You have much more of the cities to yourself, which means ample time and space to visit the museums, sample the restaurants, and stop for all of the photo opportunities you want. While winter in Austria certainly means colder temperatures, dressing appropriately and stopping often to warm up in a café or pub will mean you can sightsee for as long as your heart desires.
Visit the Christmas markets
If you're visiting Austria in November or December, you simply must visit one of the many atmospheric Christmas markets. Filled with stalls selling local food, drink, and crafts, you can spend hours wandering around these markets getting in the Christmas spirit. Some of the best Christmas markets in Austria include Rathausplatz, Art Advent, Advent Market, and the Old Viennese Market in Vienna, Salzburg Cathedral Market and Residenzplatz in Salzburg, the main Hallstatt Christmas Market, City Hall Market in Graz, and the Old Town Christmas Market in Innsbruck.
Relax at the spa
With a wide array of thermal spas to choose from, relaxing at a spa is a terrific way to spend winter in Austria. While you'll find plenty of spa hotels in Austria, one of the biggest and best is the Aqua Dome Hotel near Otzi village. With three indoor pools and five outdoor pools, including a full-service spa, you can melt all your winter worries away here.
Wander through the Alpine villages
There's nothing more romantic than wandering through a quaint Alpine village as snow gently falls all around you! With picturesque architecture, charming pubs and cafés, and jaw-dropping scenery, you can take your pick from cobblestoned villages like Seefeld, Hallstatt, Alpbach, Durnstein, and Lienz. Better yet, hire a car in Austria and take your time exploring all of the villages at your own leisure.
What are you waiting for? Book a holiday to Austria today!