Vienna is known for its art, culture and elegance that draws visitors from all over the world. One of its best features is its shopping, which ranges from high-end luxury to local artisans and antique boutiques. No matter your taste or budget, you're sure to find something here. Take a look at this ultimate guide to shopping in Vienna to plan your excursion.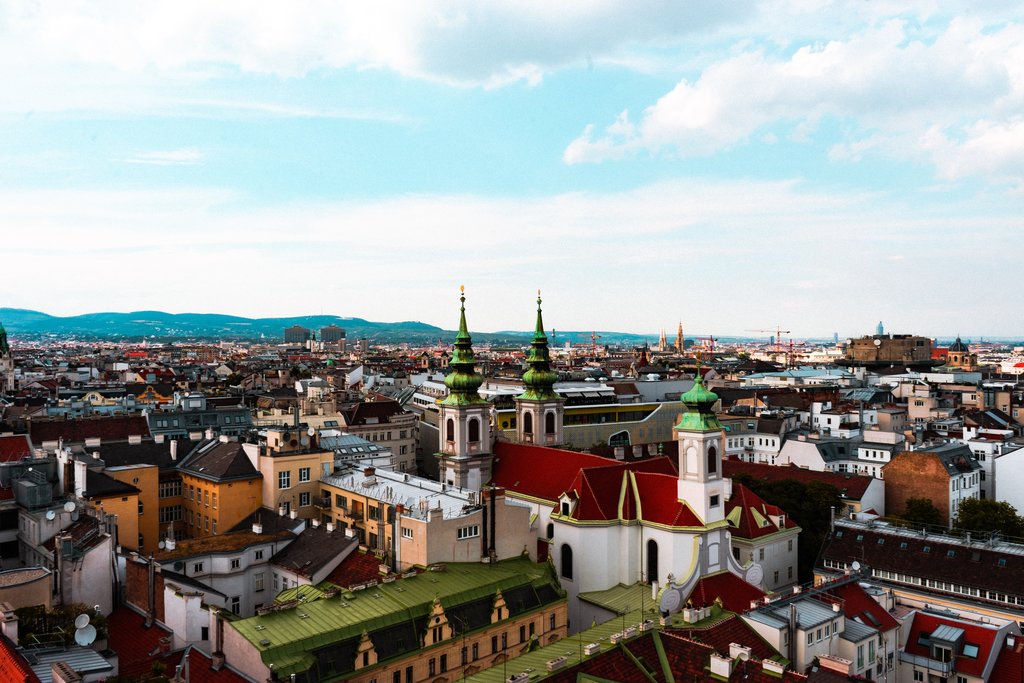 1. Oesterreichische Werkstaetten
If you're looking for arts and crafts, Oesterreichische Werkstaetten offers a revolving selection of Austrian-made designs. You can find everything from gifts and artwork to fashion and accessories, all reflecting the unique culture and fine aesthetics of Vienna.
2. Kohlmarkt
The pedestrianised Kohlmarkt is the place to go for stunning jewellery. Known as the Golden U of Vienna, it's one of the oldest shopping streets in the city and home to many high-fashion jewellery boutiques selling rare and opulent pieces. In addition to the eclectic pieces in the boutiques, you'll also find luxury outlet stores like Cartier and Tiffany and Co. There are also fashion boutiques with luxury brands like Moncler, Gucci and Salvatore Ferragamo.
3. Kärntner Straße
Kärntner Straße is a lovely area filled with picturesque alleyways lined with high-end shops and charming cafes. You can find brands like Karl Lagerfeld and Zara, as well as the flagship store of Austria's Swarovski crystals. Even if you're not looking to buy, the beautiful area is great for an afternoon stroll and some window shopping. For a mix of options, visit the Steffl department store to find a range of brands and price points for all your souvenirs and gifts for friends and family.
4. Wien Mitte
Wien Mitte is the largest and most popular shopping mall in Vienna. It boasts beautiful modern architecture, as well as luxury and high-street brands like Swarovski and H&M. The mall has plenty of unique offerings from Austrian brands as well, ensuring that you can find whatever you need in one place.
5. Ringstrassen-Galerien
The Ringstrassen-Galerien shopping mall is 2 massive buildings connected by a glass bridge in the historic old town area. As expected from its aesthetic, the mall mostly caters to luxury and high-street brands, such as Prada, John Paul Gaultier and Rolex. If you plan to spend most of the day shopping, the mall also offers restaurants with tapas and sushi to take a break and enjoy a meal just as luxurious as the venue.
6. Donau Zentrum
Donau Zentrum is a lifestyle centre that features over 250 brand stores and restaurants and cafes. Designed to offer the latest trends in fashion, decor and beauty, the shopping centre boasts an array of local and international brands, multiple gastronomy restaurants and a state-of-the-art movie theatre showing the latest films.
7. Mariahilfer Straße
Mariahilfer Straße is a long and vibrant shopping street with many flagship stores for famous brands, as well as popular bars and restaurants. You'll find department stores and malls like Gerngross and Herzmansky, as well as an array of established footwear brands. There's a lot to see on the street, so take your time perusing to find some Austrian hidden gems like Otto-Bauer-Gasse and Kirchengasse.
8. Graben
If you prefer a mix of shopping experiences, Graben boasts an eclectic combination of designer and luxury brands, vintage shops, beauty stores, high-street brands and souvenir stores. Take your time perusing the stores to see what catches your eye since you never know what you may find in one of the smaller boutiques. Before you leave, be sure to visit the memorial to the plague epidemic and the beautiful fountains that honour St Joseph and St Leopold.
9. Mühlbauer
Hats and headwear are a cultural tradition in Vienna. Mühlbauer is one of the country's oldest hat makers and offers a range of traditional hats and modern designs. Their goods are highly sought by the chic locals and come in a range of styles for every season. If you want a truly unique memento of your trip to Vienna, a hat from Mühlbauer is a great option.
10. Dorotheum
The Dorotheum is a 300-year-old auction house within the Dorotheum Palace. It's not only worth visiting to see the spectacular interior, but you'll also have a wide selection of antiquities, vintage silverware and porcelain, artwork, jewellery, glasswork and more. Though much of what you'll see is on the expensive side, there are bargains to be found and the auction house offers some inexpensive antiques.
11. Naschmarkt
If you're interested in local foods, Naschmarkt is the best market for multicultural foods and delicacies. The historic market was once the local spot for staples like milk and bread, but it's now a hot destination for people in search of gourmet cuisine. Throughout the market, you'll find food stalls and restaurants and cafes, all of which offer a range of international cuisine and products.
Plan your trip
Though you'll never run out of things to see in Vienna, be sure to include some shopping during your holiday to experience this beloved pastime of Viennese people. When you're ready to plan your trip, visit Expedia to check out deals on Vienna holidays to make the most of your experience!