There's no doubt that Paris has a range of attractions that draw travellers from all over the world, but it also has some of the top shopping. From fashion and accessories to merchandise to vintage goods, take a look at the ultimate guide to shopping in Paris to plan your itinerary.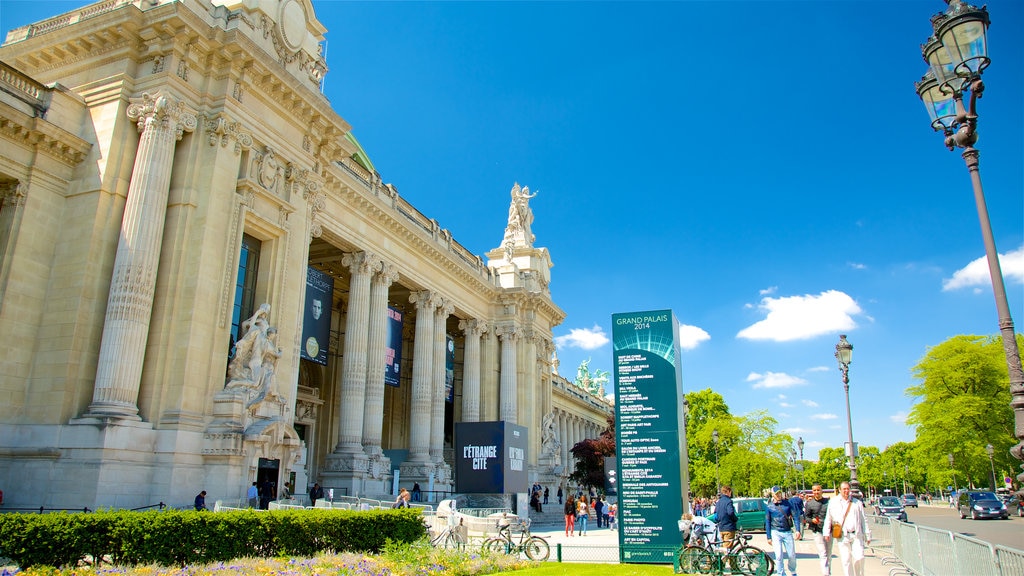 Street innChamps-Elysees
Renowned shops at Avenue Des Champs Elysées
Avenue Des Champs Elysées is a renowned shopping area and a can't-miss destination for authentic Parisian shopping. Aside from being beautiful and enchanting on its own, Avenue Des Champs Elysées is home to an array of chic shops and the most expensive shopping in the city. Fortunately, there are also outlets in Avenue Des Champs Elysées that offer accessories, cosmetics, linens and more.
Chic party wear at Boulevard Saint-Germain
The famed Boulevard Saint-German is one of the best spots for luxe party wear, elegant home goods and upscale accessories. It begins at the Seine River and boasts a line of home goods shops, chic boutiques and gourmet and artisan food shops. While you walk the street, you'll pass gorgeous Parisian architecture on a picturesque street.
Surfwear at Les Halles
Les Halles has experienced many transformations over the years, but it's recently become a fashion hub. The shopping street boasts an array of up-to-the-minute brand stores and boutiques like Princesse Tam Tam and Kookai, as well as other high-end brands like L'Occitane cosmetics. If you're looking for surfwear, this is the best place to find authentic goods from brands like Quiksilver.
Vintage gems at Le Marais
The neighbourhood of Le Marais is a hub for unique and vintage fashion and decor. It has vintage shops and chic boutiques that offer a range of on-point trends and Parisian fashions from decades past. Many of the shops offer retro hats, sunglasses and other accessories to personalise your look. The shops are open any day of the week, so you can visit every day and still find something new.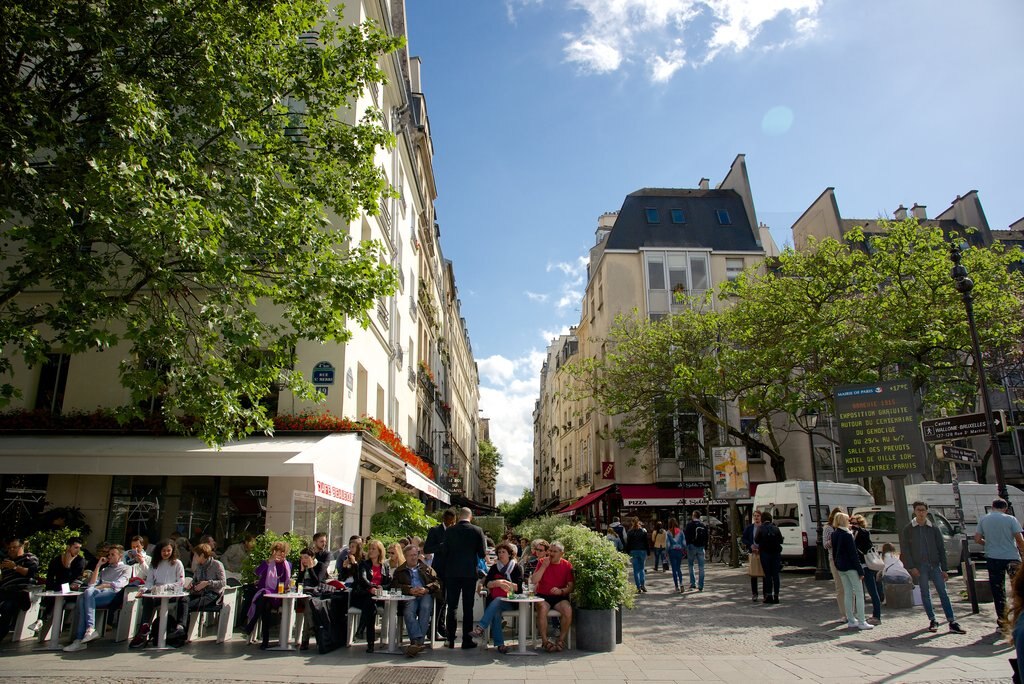 Street in La Marais
Famous luxury at Triangle D'or
Whether you're shopping for designer goods or not, a trip to Triangle D'or is a must. The triangle is formed by Rue François 1er, Avenue George V and Avenue Montaigne and is home to the top couture shops, such as Hermes, Chanel, Bulgari and Dior. You'll also find luxury home goods, perfumes and fashion accessories from upscale brands in Triangle D'or.
Luxury cosmetics at Rue Du Commerce
If you're looking for high-end makeup, skincare products and other beauty needs, Rue Du Commerce is the best place. The beautiful shopping street offers popular brand stores and small boutiques with exclusive lines and designer dresses. While you're there, be sure to stop into the bakeries and cafes along the street to get a delicious snack to fuel your shopping trip.
Eclectic fashion at Rue De Rivoli
Near the Louvre Museum and Tuileries Gardens, Rue De Rivoli offers some of the best shopping in Paris. You could spend days exploring the shops and boutiques on the street, so if you only have a short time, be sure to head to the most popular stores first. If you have the option to devote a lot of time to shopping, check out the nearby streets for more elegant fashion, shoes and accessories.
High-end home decor at Boulevard Haussmann
Boulevard Haussman is home to some of the top shops in Paris, such as Galeries Lafayette and the Printemps department store. If you're looking for home decor, high-end cosmetics and perfumes, luxury fashion and upscale accessories, you can focus a lot of your attention and budget to shopping at Boulevard Haussman.
International goods at the Saint-Ouen flea market
The Saint-Oeun flea market is one of the city's oldest and largest markets. It has just about anything you can think of, such as antique furniture and home decor and vintage clothing and accessories, all at steep discounts. If you're on a budget, this is the best place to go for affordable shopping and a chance to score deals on rare gems.
Luxury homewares at Avenue des Ternes
Avenue des Ternes is a little-known shopping area that's home to books, clothing, purses, shoes, homewares, appliances and just about anything else you could need. If you're planning to visit Avenue des Ternes, be sure to set aside some time to peruse and check out all the different shops and offerings. You wouldn't want to miss something good in a rush.
Antiques at Montmartre
Montmartre is the hub of bohemian and vintage shopping in Paris. It's home to the top outlets for all types of quirky and antique goods and creative and handmade products from artisans and artists. You can find everything from ancient furniture and decades-old designer dresses to one-of-a-kind paintings and sculptures from local artists in Montmartre, so be sure to put it on your list.
Plan your shopping trip
With so many shopping options, it's no wonder that Paris earned a reputation as one of the best cities for shoppers in the world. If you're planning a trip, take a look at Paris holidays on Expedia to save on your trip!