If there's something Copenhageners love, it's a good brunch! Here are my recommendations for a lovely, lazy morning in the city.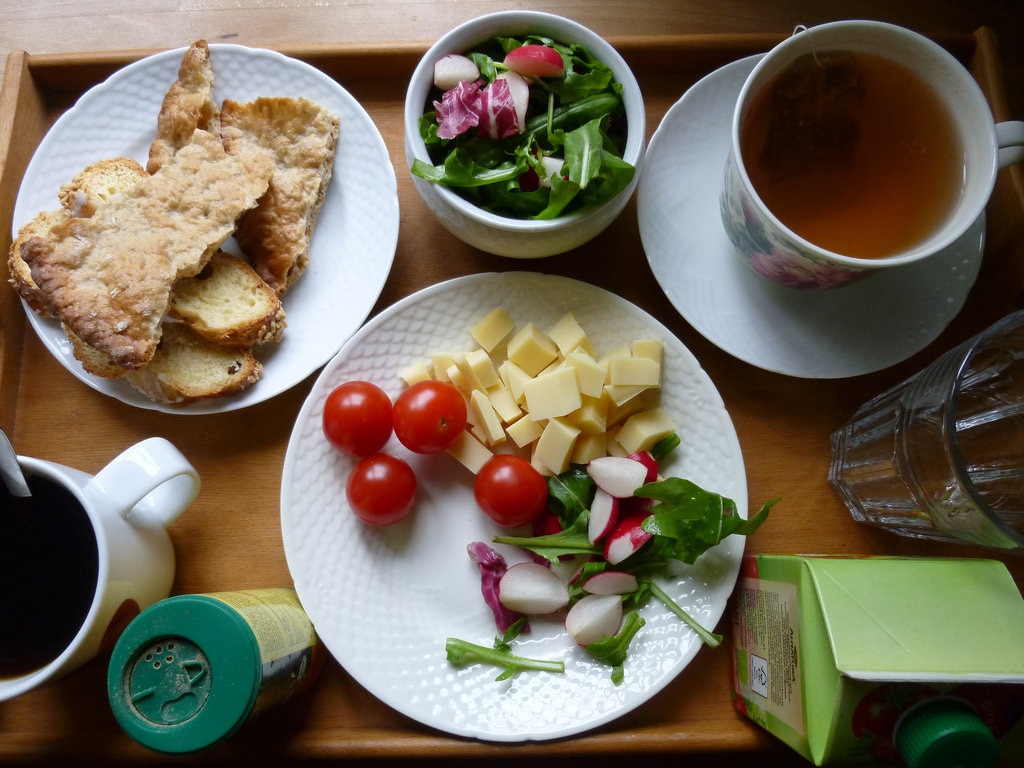 Wulff & Konstali
If there's one place you can hang out for hours, it's Wulff & Konstali. The first food shop opened in 2005 and a couple of years later, the second one followed. Brunch is only served in the second one (Lergravsvej 57), but it's very popular, so you have to be patient to get a table over weekends. The menu consists of 19 different components which you can choose from (five are usually more than enough), but there's always room for a little more. Some of my favorites include avocado with roasted sesame, goat's cheese with honey and almonds and, of course, the freshly baked Danish pastry! The bread is obviously homemade by the shop's own bakery.
Wulff & Konstali, Lergravsvej 57, 2300 Copenhagen S
Far's Dreng
Simple, cosy and super charming - that's how the newly opened Far's Dreng (meaning 'Daddy's boy') is best described. Snuggle up on rainy days to enjoy a glass of wine, a cup of steaming hot coffee or tea or, my favorite, breakfast between 08:00-11:00. Although the selection isn't huge - it's probably more breakfast than actual brunch - everything's fresh and delicious. Try the board consisting of a soft boiled egg, fennel sausage, ham, cheese, avocado, jam, berries and fresh bread or a simple grapefruit salad to kickstart your morning!
Far's Dreng, Ny Adelgade 7, 1104 Copenhagen K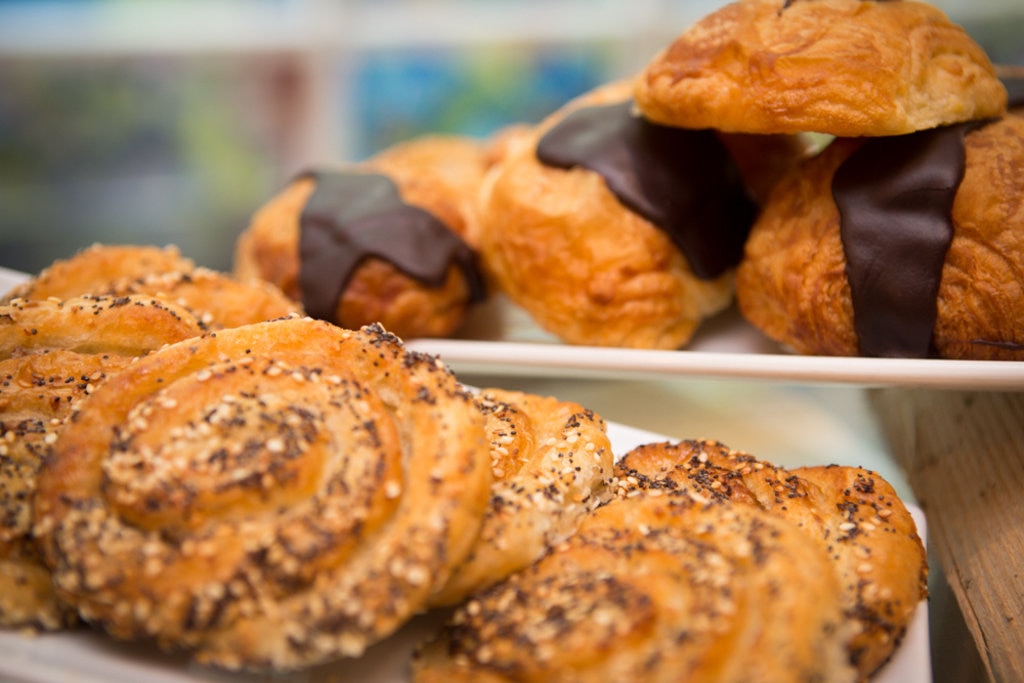 Møller Kaffe & Køkken
Awarded as the best brunch place in Copenhagen in 2015, Møller Kaffe & Køkken is truly a place of its own. Serving breakfast throughout the entire day (that's right, no lunch or dinner), the café has dedicated its entire existence to creating mouth-watering delicacies. Some are traditional (eggs and bacon), while some are quite new (baked Jerusalem artichokes and homemade chicken nuggets). The best part though, is Møller's enthusiasm about organic ingredients produced with respect for nature. Oh, and if you're a fan of Nutella, you haven't tasted nothing until you taste Møller's homemade version....the angels will sing after all.
Møller Kaffe & Køkken, Nørrebrogade 160, 2200 Copenhagen N
Nimb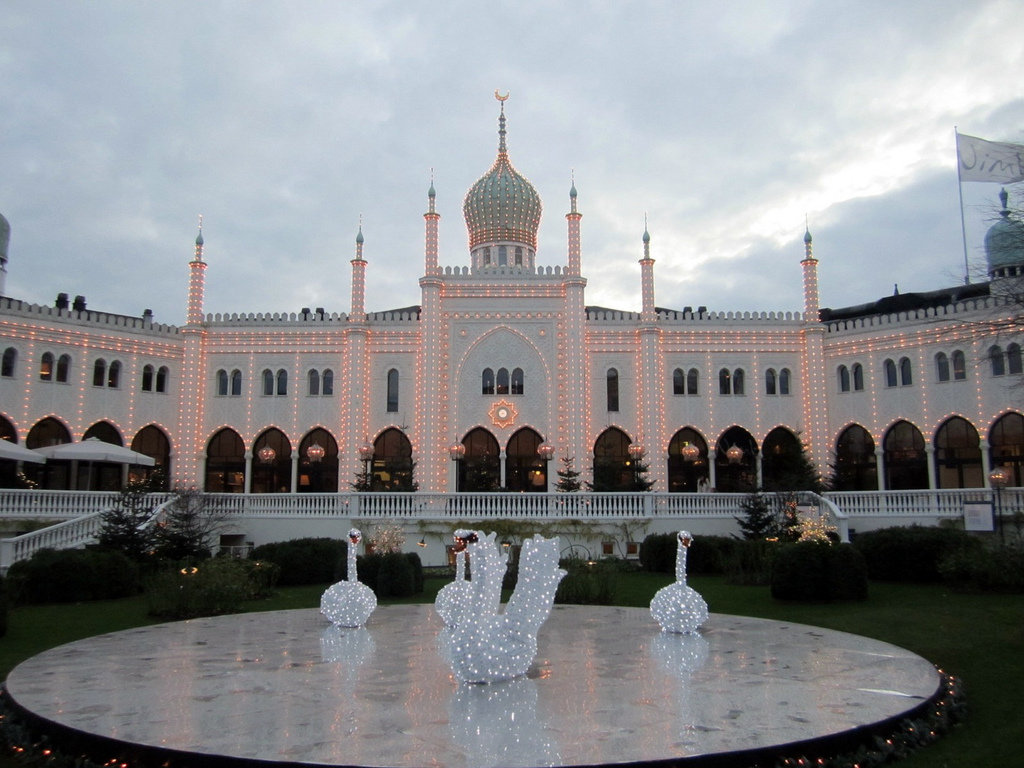 The most luxurious brunch on my list is the one at Nimb. Nimb is a unique luxury boutique hotel in the heart of Copenhagen, and apart from the impressive surroundings, the hotel offers a splendid brunch every Sunday from 10:00-15:30. It's quite pricey, €67, but then you're also in for a treat! A luxury brunch, as they call it, includes sparkling wine, oysters, plenty of homemade delicacies and freshly squeezed juice and coffee. And as if it wouldn't be enough to just relax in front of the huge fireplace, Nimb also put fresh newspapers and books at your disposal. Now that's a blissful Sunday!
Nimb, Bernstorffsgade 5, 1577 Copenhagen
Mad & Kaffe
Mad & Kaffe is probably one of the most quirky and homely brunch places in Copenhagen. Unpretentious and cosy are the first words coming to mind when entering the small café, which was nominated 'Copenhagen's best' in 2015. Breakfast is served here everyday until 12:00 and until 13:00 during weekends. Prices are very reasonable, and you can choose either three, five or seven small dishes (five usually does the trick!) accompanied by coffee, tea or juice. The fried chorizo sausages and smoked salmon are must-tries! Check out Mad & Kaffe's Instagram profile for some serious brunch inspiration (you will get hungry!)
Mad & Kaffe, Sønder Boulevard 68, Copenhagen V
Ready to explore Copenhagen's brunch scene? Check out our hotel deals for the Danish capital.