If you're looking for an activity-filled city break, then a holiday in Leipzig is exactly what you need. Leipzig is the largest city in Germany's Saxony region and it's known for its history and cultural attractions. Here are our top things to do in Leipzig.
Nikolaikirche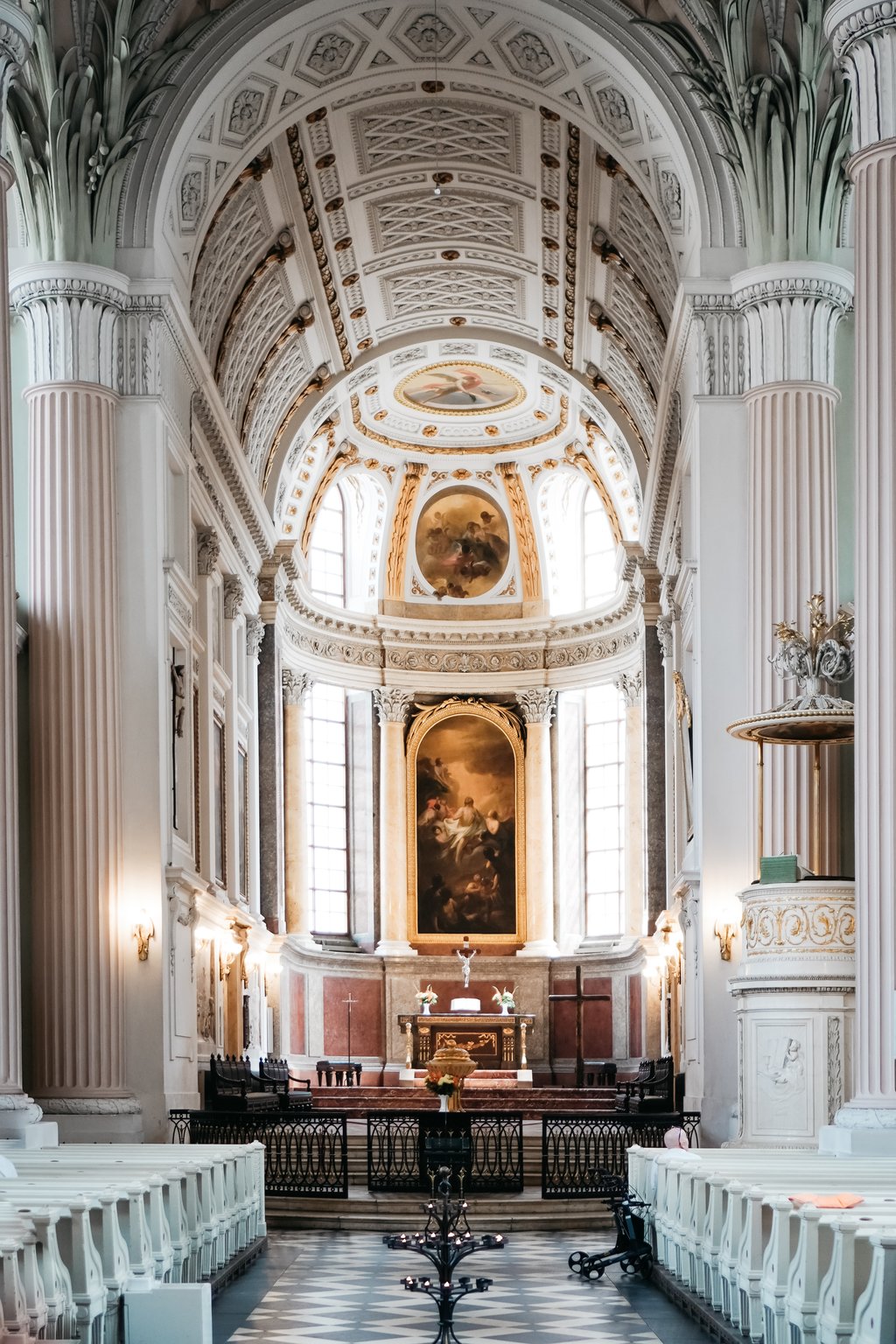 Founded in the 12th Century, Nikolaikirche is Leipzig's largest church. While the dark exterior reflects both Gothic and Baroque influences, the inner church is filled with pastel hues and columns topped with palm-tree capitals. But the church's visual appearance isn't the only draw here; Nikolaikirche has also played an important role in the city's history. Most notably, the church was the backdrop for the Monday Demonstrations of 1989. These peaceful protests sparked off a chain of events, eventually leading to the reunification of Germany. Museum der Bildenden Künste
Going on first impressions alone, you wouldn't be blamed for thinking that Museum der Bildenden Künste is a recent addition to Leipzig's sightseeing offering. After all, this museum is housed in an ultra-modern glass building, but this institution has actually been around since 1837. The museum's permanent collection is vast, with 4,600 paintings, 1,800 sculptures and 70,000 graphics from the Middle Ages to the present time. Art enthusiasts will be especially delighted to have the chance to view iconic works by renowned artists like Monet, Degas and Delacroix.
Leipzig Markt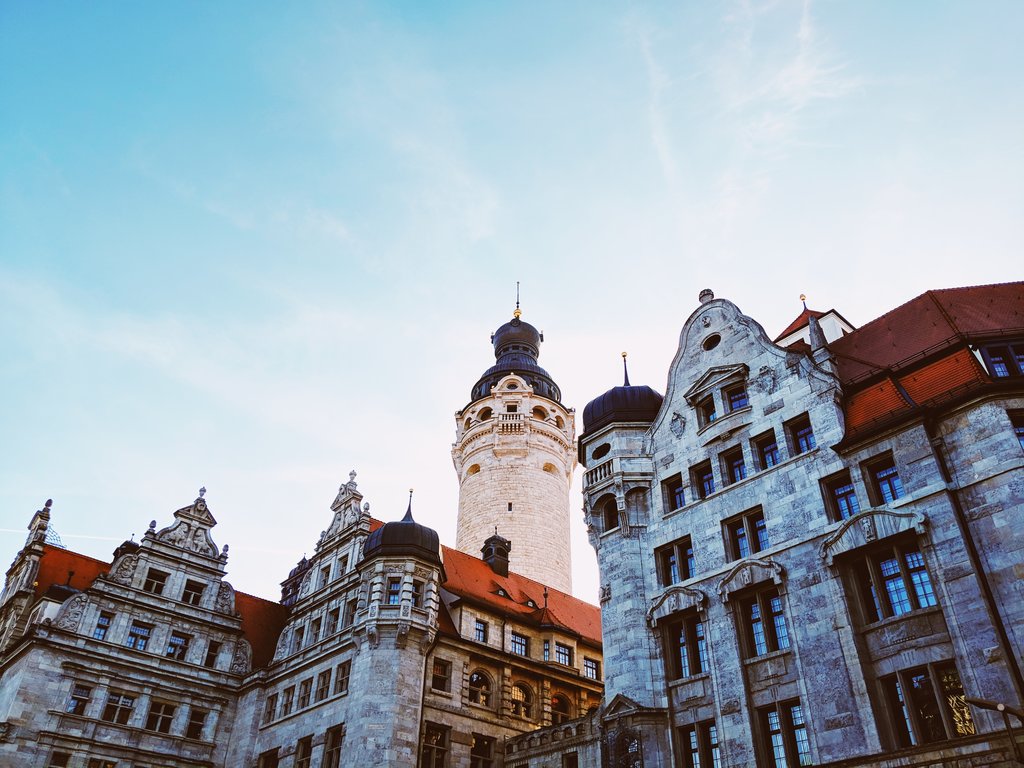 The Markt is a hub of activity all year round. Leipzig's biggest events take place in this central square, including the annual Christmas market, but the Markt also plays host to a number of historical buildings. The eye-catching Altes Rathaus (the Old Town Hall) was built in the 16th Century and now contains the Museum of City History. The Alte Waage is another building that's worthy of a closer look, as this structure formerly housed the city's official weighing scales, which were once used for Leipzig's trade activities. But if you simply want to soak up the atmosphere of the Markt, then grab a seat and relax at one of the square's outdoor cafes.Mädlerpassage
This Leipzig spot manages to combine two of the city's best features: history and shopping. The Mädlerpassage is a covered shopping arcade filled with specialist shops but parts of the structure date all the way back to the 16th Century. During the 1900s, this venue became a fashionable place to buy ceramics, eventually expanding into the five-storey arcade we can see today. You can also find a number of cafes and eateries inside, such as Auerbach's Keller, one of the oldest restaurants in Leipzig. If you need more retail therapy, Mädlerpassage connects with two additional shopping arcades called Königshauspassage and Messehofpassage.
Völkerschlachtdenkmal
Völkerschlachtdenkmal is one of the tallest war memorials in Europe, standing at 91 metres. Also known as the Monument to the Battle of the Nations, this memorial commemorates the Battle of Leipzig of 1813. It's a tranquil spot, where a large reflecting pool stands before the granite monument. Völkerschlachtdenkmal is split into two levels, with the lower floor depicting a symbolic crypt while the upper floor contains statues that represent the four values of faith, fertility, bravery and sacrifice. If you are feeling energetic, climb the 500 steps up to the observation platform to see incredible views over the surrounding area. The monument can be reached by a quick tram ride from your Leipzig city centre hotel.
Grassi Museum
The Grassi Museum is a stunning Art Deco building that contains three museums - and all of these are equally fascinating. The Leipzig Museum of Ethnography displays 200,000 items from all over the world, including South East Asia, Europe and Oceania. Meanwhile, the Museum of Musical Instruments focuses on musical items that date between the 16th to the 20th centuries. And inside the Leipzig Museum of Applied Arts, you can view over 90,000 exquisite pieces of decorative art, including sculptures and furniture. So, if you happen to visit Leipzig during a rainy weekend and need to retreat indoors, the Grassi Museum will keep you occupied for hours.
Leipzig Zoo
Leipzig Zoo is not your average animal park - it's considered to be a leader in zoo-based conservation efforts. That's because family-friendly Leipzig Zoo has large enclosures that closely imitate the animals' natural habitats. There are savannahs, volcano tunnels and watery worlds to discover, but the biggest standout is Gondwanaland. This biome is a climate-controlled rainforest that's home to hundreds of animal species, such as giant otters, squirrel monkeys and Komodo dragons. Another zoo highlight is Pongoland, where you can see family groups of primates, including orangutans, chimpanzees and bonobos. Our biggest piece of advice for Leipzig Zoo? Make sure that you've set aside enough time to see it all!
Leipzig Panometer
We're rounding off our list with one of the city's most unique attractions. Housed in a former gasometer, Leipzig Panometer is the brainchild of Austrian artist Yadegar Asisi, who uses paintings, drawings and photographs to create a colossal 105-metre-tall image. This panorama is then viewed from a raised platform in the centre of the structure. The theme for the panorama changes every few years and past themes have included the Titanic, Mount Everest and Ancient Rome. So, if you want to get off the beaten track in this city, Leipzig Panometer is a thought-provoking hidden gem that needs to be seen to be believed.
Are you ready to start your own Leipzig adventure? Go ahead and book your flight to Leipzig today!